Best Web Hosting for Blog 2023: Top 7 Picks & Reviews
All products recommended by Bizreport are selected by our editorial team, independent of our parent company. Some of our stories include affiliate links. If you buy something through one of these links, we may earn an affiliate commission.
Hostgator
Best Overall
Bluehost
Most Affordable
Hostinger
Best Features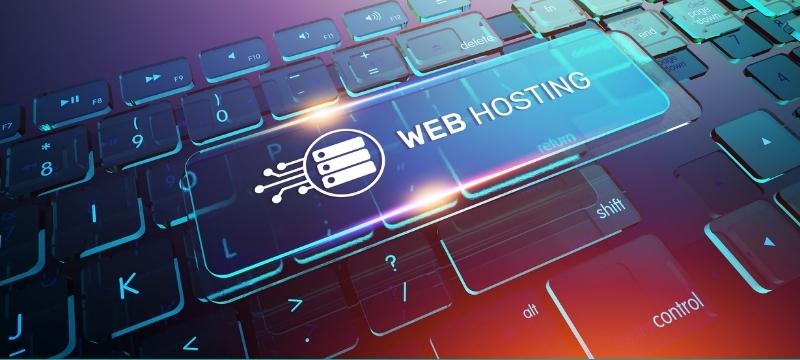 Why Should You Use A Blog Hosting Site?
If you run a blog, then you want to make sure that technical issues never disrupt your uptime or someone's ability to read your content. Choosing the right blog hosting providers is the easiest way to ensure that happens.
With a blog hosting provider, you get managed WordPress hosting that improves the performance of your blog site. Many plans also come with free site migration and other useful tools for your blogging platform.
That's why we've created this guide. It covers the best blog hosting provider options online so that you can find the right web host for your content. Keep reading to learn everything that you need to know about these web hosting companies to make the right decision.
Read more: Best cheap web hosting services
7 Best Web Hosting for Blog 2023
7 Best Web Hosting for Blog June2023
Hostgator
Hostgator is an all-around winner for web hosting services, with several plan options that are perfect for WordPress blogs and related sites.
Unmetered bandwidth
Lots of storage
Flexible and affordable plans
Advanced features are pricey
WordPress users that choose a Hostgator hosting plan are typically happy with their decision to do so. Among blog hosting sites, this one has some of the best content storage allocations and bandwidth options. You'll get much better performance than you would through free blog hosting sites.
Hostgator also offers a wide variety of blog host plan options to choose from. This makes it easier to find a cloud hosting option that helps you run a successful blog that anyone can visit at any time. It's a blog hosting service that stands out for all of these reasons.
Bluehost
Bluehost offers some of the best uptime scores in the industry and offers extremely affordable prices on blog hosts for new customers.
Solid uptime scores
Cheap first-time buyer prices
Free SSL certificates are available
Only basic features are available
Bluehost is a good web hosting company if you're just looking for simple, affordable WordPress hosting plans that will get the job done. This web hosting service has strong uptime scores and can even get you set up with a free custom domain or free hosting option for WordPress installation if you need it.
That being said, Bluehost is best for small to medium blogs. Among popular hosting companies, it has some of the least advanced hosting options to choose from. This means it's only a fit for WordPress sites from new bloggers and other writers who don't care about having access to advanced features.
Hostinger
Hostinger is one of the very best blog hosting sites for ease of use. It also has prices that should fit into every budget.
Easy onboarding
Solid prices
Many data centers
With Hostinger, you get managed WordPress hosting for your WordPress blog that is clean and easy. You'll get the web hosting support you need and won't have to figure out how to use complicated systems to do it. You can even get set up with a free domain through Hostinger if you choose the right plan.
The one downside to this hosting option is that Hostinger's performance can be hit or miss. It doesn't always match the performance that the best web hosting services offer, though there are mixed reviews about this.
DreamHost
DreamHost is among the best blog hosting providers thanks to its dedicated hosting and support for WordPress sites.
Affordable
Unlimited bandwidth
Hosting and support for WordPress websites
Slower-than-average speeds
DreamHost is a good option if you're looking for a managed hosting platform or a hosting package that is specifically built for your kind of content. DreamHost makes WordPress installation easier than most hosting companies and can also set you up with a free domain name if you need one.
The speeds from this blog host aren't always the best. But DreamHost should still help you improve the content delivery network for each blog post. That's why it earns a spot on our best blog host list.
A2 Hosting
Read A2 Hosting Reviews
A2 Hosting has excellent performance and is highly reliable.
Fast page load times
Highly reliable provider for uptime
24/7 monitoring
Support can be slow to respond
If you value performance from a hosting company above all else, then A2 hosting may be your best option. It offers excellent page load times, can set you up with a free domain name, and provides 24/7 monitoring to ensure constant uptime – regardless of whether you choose VPS hosting, shared hosting, or a cloud hosting plan.
That being said, the company's customer support isn't always satisfactory. You may want to look elsewhere if you're a new blogger who is looking for best-in-class live chat support or detailed help with site migration for your free blog.
InMotion Hosting
InMotion Hosting offers best-in-class customer support and offers a wide variety of hosting plan options to choose from.
Excellent customer support
Very fast
90-day money-back guarantee
If your main priority is finding web hosting providers that offer exceptional service for unlimited websites, then InMotion may be your best bet. Its blog hosts are fast and have good records for uptime. But if you ever have an issue, you'll immediately be able to get in touch with live customer support. This makes it very easy to manage your blog with this hosting provider.
InMotion is missing some data centers in key areas like Asia. But this may or may not be a problem for you depending on your location and the location of your readers.
Siteground
Read Siteground Reviews
SiteGround offers good uptime ratings and stands out with its free daily backup feature.
Solid uptime
Free daily backup
Customizable dashboard
Higher prices for renewals
With SiteGround, you get some excellent security features, including free SSL security for the free domain that the provider offers. SiteGround will also automatically back up your site every day for free, which ensures that you're prepared for anything the future may bring.
The one thing to keep in mind when choosing a hosting plan through SiteGround is that renewals can be a lot more expensive than first-time plan options. So be prepared for prices to jump on your hosting options if you choose SiteGround.
Which Type of Hosting Should You Use for Your Blog?
As you start looking into your options for a free WordPress transfer and unlimited storage, you should know that there are several different types of hosting that you can use for your blog. Here's a look at the major types that are available to you.
Shared Hosting
Shared hosting involves sharing a server with other customers of a hosting provider. These plans are typically cheaper but offer lower performance speeds and worse customization options. Shared hosting is good for new blogs.
VPS Hosting
Virtual private server (VPS) hosting is a middle-ground option. It involves creating a virtual server that gives you access to more of your own dedicated features while still sharing a physical server with other companies.
Dedicated Hosting
Dedicated hosting is the top-of-the-line and most expensive option. It involves getting an entire physical server dedicated exclusively to your blog. You probably don't need this unless your blog is extremely large already.
How to Choose The Best Web Hosting for Your Blog?
All of the options on our list can be a good fit for a blog. So how do you find the hosting plans that are right for your site? You'll want to consider each of the following factors.
Ease Of Use
First off, how easy is the hosting site to navigate? Do you get a free SSL certificate and unlimited storage? Or do you have to pay extra for that and spend more time figuring those types of upgrades out?
The easier a service is to use, the better.
Uptime Server
Whether you choose cloud hosting or a physical server, you need to make sure that it's broadcasting your blog to the world as consistently as possible. This is measured by uptime, and it's another major factor to think about while looking at hosting plans.
Loading Speed
It's also important to consider loading speed when looking at hosting plans. This measures how quickly people are able to see your posts after clicking on the page.
Customer Support
Customer support also matters when choosing hosting plans. If you ever have an issue with blog hosting, you'll want to make sure that you're able to resolve it as quickly as possible.
Backups for Emergencies
Finally, make sure that the hosting plans you look at have a built-in backup for emergencies. This will help you get your site back up and running faster if something bad ever happens to it in the future.
How Much Does A Blog Hosting Cost?
The answer depends on the type of plan you select. For example, you can pay as little as $2.99 per month for a basic shared hosting plan. But if you want a dedicated server, it will likely cost you $150 or more to get one set up.
The good news is that you have the flexibility to select a plan that fits your budget and performance needs. There are many different options out there, so it shouldn't be difficult to find the right combination of cost and speed to reach your goals.
What are The Advantages of Blog Hosting?
When you start a blog, you can always host it through the site that you used to sign up for a free domain for it. However, this typically isn't the best strategy for a few different reasons.
First, hosting on a free domain site will usually severely limit your site's performance. The slower your pages load and the worse your uptime is, the more consistently people will leave your blog before they ever get the chance to engage with its content.
Additionally, you're not going to have any backups in place or a customer support team to reach out to if something goes wrong when you use a free service. This could create a situation in which a technical outage causes a huge setback for your blog and creates hours of unnecessary work for you.
Finally, blog hosting doesn't have to be expensive. You can find plans that work for your needs for under $5 per month. This lets you enjoy some of the main benefits of blog hosting without having to worry about your budget.
Final Thoughts
Hiring a paid blog hosting service is the best way to protect your blog from technical issues and ensure a healthy readership of it. When you're ready to do this, all of the options on our list can be a good fit for your needs.
Hostgator is our top selection overall thanks to its performance and pricing. We also like Bluehost for its affordability and Hostinger for its ease of use.
The best option for you will ultimately come down to what your goals are and the budget that you're willing to allocate to achieve them. But one of the providers on our list should be a fit for what you're looking for no matter what.
Frequently Asked Questions (FAQs)
What is blog hosting?
Blog hosting refers to the technical services that keep your blog online and allow other people to access it from anywhere in the world.
How much does it cost to host a blog?
It can cost as little as $2.99 per month to host your blog or upwards of $150. It depends on your goals and site requirements.
Are paid blog hosting services better?
Yes, paid blog hosting services offer superior security, uptime, page load speeds, and customer support. Many also have advanced features that make it easier to run your blog.
ABOUT THE AUTHOR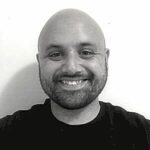 Kellan works with businesses of all sizes to help them achieve their growth goals and has won several awards for his work in the space. He is especially focused on the fields of business finance and the developing cryptocurrency industry, regularly writing about both for audiences across the globe.
ABOUT THE REVIEWER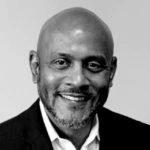 He is an organized and creative thinking sales management professional with experience in outside and inside sales in various markets. Working as freelancer in the Greater Boston Market, he moved to St. Louis and became an Account Executive, then a Sales Manager managing and coaching 12 sales reps covering a nationwide territory. He has developed his team with a combination of consultative selling and value before price coaching mindset which has won him a President's Cup and many other financially rewarding awards at RICOH. His most recent role as a Continuous Improvement Manager provided insight into the importance of delivering a quality product in alignment with the value and reputation of his organization. It further enhances the aspect of selling on value as opposed to price.
+ 4 sources
Bizreport Advisor adheres to strict editorial integrity standards avoids using tertiary references. We have strict sourcing guidelines and rely on peer-reviewed studies, academic research. To ensure the accuracy of articles in Bizreport, you can read more about the editorial process here.
Web Hosting – 2022's Best Website Hosting | HostGator. Hostgator.com. Published 2022. Accessed October 25, 2022. https://www.hostgator.com/

Web Hosting: Secure, Fast, & Reliable | InMotion Hosting. Inmotionhosting.com. Published 2022. Accessed October 25, 2022. https://www.inmotionhosting.com/

Hostinger. The Hosting Platform Made For You – Go Online With Hostinger. Hostinger. Published 2022. Accessed October 25, 2022. https://www.hostinger.com/