Best Web Hosting for Resellers 2023: Top 7 Picks & Reviews
All products recommended by Bizreport are selected by our editorial team, independent of our parent company. Some of our stories include affiliate links. If you buy something through one of these links, we may earn an affiliate commission.
Hostgator
Best Overall
Hostinger
Most Affordable
Hostwinds
Most Features
Reselling web hosting services is a great way for business owners and freelancers to make passive income without being too hands-on with the process.
What Is Reseller Hosting?
Reseller hosting is one entity purchases domains from a web hosting service, then sells them to other businesses that need websites. Resellers can set the price for the domains, so this can be built up into a profitable business for freelancers or reselling agencies who provide web design services.
Read more: Best cheap web hosting services
How Does Reseller Hosting Work?
A reseller hosting business works when someone resells web hosting plans to someone else for a profit. So, you can sell other hosting companies' web hosting services as your own. This is commonly utilized by web design agencies that full-manage websites for their clients.
7 Best Web Hosting for Resellers in May 2023
Top 7 Best Web Hosting for Resellers in May2023
Hostgator
Hostgator is a great option for those who want to start a web hosting business as a reseller. They offer client management software that makes the entire reselling process that much easier, making them a convenient web hosting company to work with as a reseller.
Good technical support for clients
Advanced web design tools
Good uptime and unlimited bandwidth
Limited disk space for the starter plan
Customer support response times can be slow
Can only restore from a backup for a fee
HostGator is a great platform for those who will provide a range of services, as their client management software can take care of all client management and customer service. If you sign up as a reseller with HostGator, you'll be placed in their WHMCS software where you can bill and set up new clients quickly and easily.
The reseller has complete control over the branding aspects, though HostGator facilitates all administrative support that resellers may not be able to do. They offer a number of different plans for reseller hosting so it's easy to scale up your reseller hosting services with HostGator, with bandwidth and storage capabilities improving with each tier. Even still, each plan supports unlimited websites.
Hostinger
Though there is not a lot of information on Hostinger's reseller hosting plans, it does appear that this is permitted only for the cPanel Shared Hosting accounts. So, the limited nature of this agreement may mean it's not the right choice for all reseller businesses.
Easy for beginners
Free Migration
Free SSL certificate
Can't resell all services
Bandwidth limitations
No hard disk storage
Hostinger offers a limited amount of services to be sold by resellers and doesn't come with the same features and support as other providers. While Hostinger's services and platform are generally easy to use among beginners and cost-effective, it is not always the best option for resellers.
Hostwinds
Read Hostwinds Reviews
Hostwinds is a good option for companies who want to resell their web hosting services as their own. They offer unlimited bandwidth and disk space at all levels of their packages and discounts the more reseller accounts you purchase.
Unlimited bandwidth and disk space
Free SSL certificate
Unlimited email accounts
Unlimited domains only with the highest tier
One of the things Hostwinds does best matches great services with affordability. They offer tiered pricing depending on the level of service you'd like, but still offer good perks at all levels like unlimited email accounts, disk space, and bandwidth. All accounts come with a free SSL certification, one-step installations, cPanel and Softaculous, nightly backups, and a full dedicated team for support should any issues arise. While there are more premium services out there that offer advanced features and capabilities, Hostwinds is a great option for a simple reseller platform.
LiquidWeb
Read LiquidWeb Review
Liquid Web offers reseller hosting plans for those who will be managing a large number of clients. It's a more expensive option than other web hosting services on this list, though it can be worth it for the right reseller.
Good uptime rates
Good customer service
Free SSL certificates
Not a good choice for beginners
No money-back guarantee
There are cheaper options available
As we discussed above, Liquid Web is a great fit for the reseller that is already in operations and understands the business but wants to scale up with a more premium service. Their prices are on the higher end compared to other reseller hosting services, though all plans include a free WHMCS license which allows you to take on more clients and add your own branding to the platform.
Liquid Web only has services located in the US and Europe, though they do provide a customizable service for resellers in practically any industry. They support dedicated IP, VPS hosting, WordPress hosting, and more. So, they're a good option for resellers providing high-tier services.
DreamHost
DreamHost is one of the best reseller hosting platforms utilized today, though they don't offer a distinct reseller plan. They offer a large number of services including web hosting, website building, and cloud storage. The reseller program is not highly customizable, though anyone who has a DreamHost account can become a reseller if they want.
Full-service hosting provider
Free privacy protection
Automated backups
No administrative support for resellers
No panel customization with branding
DreamHost does not have a dedicated reseller plan, though anyone with an active account can resell the services. These services range from web building to web hosting, giving resellers a large amount of value to provide to their customers. Some find the no customization capabilities to be limiting, though the platform is highly accessible to get started with reseller hosting.

People just getting started in the reseller hosting game will like DreamHost, as it provides a lot of customer support. Even still, the reseller themselves must provide all the administrative support for customers.
A2 Hosting
Read A2 Hosting Reviews
A2 offers many different reseller web hosting packages, meaning they have a web hosting reselling package for people all at levels. They serve clients who are reselling web hosting from the very beginning of their journey and can grow with resellers as they scale up.
Free domain migration
Unlimited email accounts
Fastest web hosting brand
The Intro reseller hosting plan only supports Blesta Billing
A2 Hosting is a good web host manager for those just starting out or those who are ramping up their business. There are four major categories for plans, and each of those is available as either a standard or turbo plan. In many cases, resellers who are managing a large number of clients like using A2 cloud hosting.

Many customers like them for the speed of their customer service response times, which is especially helpful for those in the reseller business that need to deal with customer issues quickly. Many of the packages offered by A2 include a free WHMCS billing software and client management platform, and certain packages allow for customizable branding.
InMotion Hosting
InMotion continues to be one of the best reseller hosting providers available at affordable prices, but still with a good amount of value.
Good security features
Great resources and informational materials
Offers a lot of features
Best pricing if you commit to 2 years
No free backups
InMotion is one of the best-shared hosting solutions for reseller service to offer to their customers. The pricing is affordable, and you don't need to pay for extra add-ons in order to bill clients or customize the platform with your branding. Their reseller packages are full of resources, even though you are spending considerably less than with other reseller hosting options. Even the cheapest package offers free WHMCS, WHM, and 25 cPanel accounts.
However, it's important to point out that InMotion doesn't offer a dedicated hosting solution–rather; it's shared hosting. So, they will take care of all the backed server maintenance and security, while you focus on clients.
They have an intuitive platform that's easy to use by those who are just getting started with reseller web hosting services. There are many apps and add-ons that can be integrated into the site to offer even more value to your reseller business. Above all, their reseller plans are ready to use out of the box, and you can start reselling immediately. So, you can see why it's one of the best reseller hosting services, and they even offer VPS hosting if you outgrow the shared options.
Why Do Resellers Need A Web Hosting?
Resellers need to find a web host that will fulfill the web hosting packages behind the scenes so they can automate and scale their business. There are large barriers to entering the web hosting space given the expensive architecture, servers, and expertise required to get one of these businesses started. Instead, people can choose to have a reseller account with a hosting plan for their customers as an all-in-one service if they're already offering other monthly services like web design or email campaigns.
How to Choose The Best Web Hosting for Resellers?
How can you find the best reseller hosting providers? The truth is that all reseller plans offer something great, though they are each a better fit for certain scenarios. Plus, depending on your and your client's preferences, you may need to check that the provider offers Linux reseller hosting and Windows reseller hosting, which are the two most popular. Let's take a look at some of the things to consider when choosing between hosting plans.
User-Friendly Interface
You want to have a domain reseller account that is intuitive and easy to navigate. If you are unable to quickly access the necessary resources or services provided, you may not offer good value to your customers. Plus, you may want to see if free billing software is included, which makes the overall user experience that much easier.
Customer Support
Great reseller packages also come with great hosting resources like customer support teams that are easily accessible. Especially with the more client accounts that you're managing, you will need to be able to get quick responses from the web hosts actually providing the service delivery.
Emergency Backups
Another important feature is that the provider offers emergency backups. Some dedicated hosting solutions will offer this for a fee, though you should ensure that this is at least available. With this, you'll make sure that your customers don't ever lose any valuable data forever.
Money Back Guarantee
You want to find a provider that has at least a 30-day money-back guarantee on their reseller accounts. This gives you a month to try out their services risk-free, and opt for another provider if needed.
Bandwidth and Loading Speed
Lastly, and very importantly, you need to check for the bandwidth and loading speed that the provider offers. After all, you're offering a web service for your client accounts, so you want to make sure their sites are performing well.
How Much Does Reseller Web Hosting Cost?
The cost of the best reseller hosting provider will vary from company to company. There are some places where you can have a free domain reseller account just by having an active page with the provider, like with DreamHost, though others will charge a monthly fee to access their dedicated servers. Keep your eye out for hosting plans that offer a money-back guarantee, which could be helpful as you're trying out different platforms.
Read More: Best Web Hosting For Blog 2023
Final Thoughts
Having a reseller business of web hosting is a great idea for entrepreneurs and freelancers to make money–without having to do the actual service delivery. There are many providers out there offering these services, however, you need to consider the different features and capabilities of each platform before you get started.
Frequently Asked Questions (FAQs)
Is reseller hosting profitable?
If you want to get started with reseller web hosting services and start making money, this will be possible. Simply shop around among the reseller plans available, choose a reseller service, and offer this to your clients at a higher price. You will keep the difference as profit.
How does reseller hosting differ from starting your own web hosting company?
When you are a reseller host, you get to leverage the technology and physical resources of the web hosts rather than provide this service on your own. If you want to have your own web hosting service not offering reseller plans, you'd need to have your own servers and other tech architecture to get started.
Do some managed hosting reseller services support unlimited domains?
Yes, they do. Depending on the number of clients accounts you're managing, you may need to use a provider that will support unlimited domains. This is offered by a few, so make sure you're checking for this if you're planning to scale up operations.
ABOUT THE AUTHOR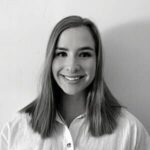 Bailey Schramm is a writer based out of Jackson Hole, WY, primarily covering topics and trends in financial services, business, and the blockchain. With a background covering stock market developments for a major FinTech company, she now provides SEO and content strategy services to financial service companies and tech startups.
ABOUT THE REVIEWER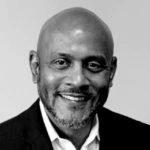 He is an organized and creative thinking sales management professional with experience in outside and inside sales in various markets. Working as freelancer in the Greater Boston Market, he moved to St. Louis and became an Account Executive, then a Sales Manager managing and coaching 12 sales reps covering a nationwide territory. He has developed his team with a combination of consultative selling and value before price coaching mindset which has won him a President's Cup and many other financially rewarding awards at RICOH. His most recent role as a Continuous Improvement Manager provided insight into the importance of delivering a quality product in alignment with the value and reputation of his organization. It further enhances the aspect of selling on value as opposed to price.
+ 7 sources
Bizreport Advisor adheres to strict editorial integrity standards avoids using tertiary references. We have strict sourcing guidelines and rely on peer-reviewed studies, academic research. To ensure the accuracy of articles in Bizreport, you can read more about the editorial process here.
Reseller Master Agreement. Hostinger. Accessed January 4, 2023. https://www.hostinger.com/reseller-master-agreement

Reseller Hosting Plans – cPanel & WHM Packages | HostGator. www.hostgator.com. Accessed January 4, 2023. https://www.hostgator.com/reseller-hosting

Reseller Hosting – Easy to Manage. Hostwinds. Accessed January 4, 2023. https://www.hostwinds.com/hosting/reseller

Reseller Hosting. Liquid Web. Accessed January 4, 2023. https://www.liquidweb.com/partner-community/reseller-hosting/

What is Reseller Hosting? DreamHost Glossary. Accessed January 4, 2023. https://www.dreamhost.com/glossary/hosting/reseller-hosting/

20X FASTER Reseller Hosting. www.a2hosting.com. Accessed January 4, 2023. https://www.a2hosting.com/reseller-hosting

Hosting I. Reseller Hosting Solutions | InMotion Hosting. www.inmotionhosting.com. Accessed January 4, 2023. https://www.inmotionhosting.com/reseller-hosting-solutions