Best WordPress Hosting Services 2023: Top 7 Picks & Review
All products recommended by Bizreport are selected by our editorial team, independent of our parent company. Some of our stories include affiliate links. If you buy something through one of these links, we may earn an affiliate commission.
HostGator
Best Overall
BlueHost
Most Affordable
Hostinger
Most Features
Finding a WordPress hosting service that fits all your needs and makes the process more streamlined, while also providing a good amount of support, can be highly beneficial.
What is Web Hosting
So what is web hosting? It is offered by web hosting services that will store and maintain files for websites. There are many types of web hosting providers out there, like ones that offer unlimited storage, and cloud hosting, or let you manage unlimited websites. Plus, there are shared hosting options, as well as dedicated hosting. So, anyone managing a website may consider a web hosting service to fit the security and performance needs of their site.
Read more: Best Cheap Web Hosting Services 2023
Top 7 Best WordPress Hosting Services 2023
Top 7 Best WordPress Hosting Services In June 2023
Hostgator
Hostgator is a major player and is often considered one of the best WordPress hosting service options out there. They have years of experience as a WordPress host, and customers still appreciate the value they provide at affordable prices and good uptime rates.
Well-known platform
Widely-used web host
Good pricing
Not many WordPress-specific functionalities
Customer response times can be slow
Backup restore is only available for a fee
HostGator continues to be one of the best WordPress hosting plans out there. They don't have many WordPress-specific features in the entry-level plans, though they can be configured pretty quickly and set up in the WordPress dashboard.
They have a support team that's available 24/7, though response times can be slowed sometimes due to the volume of support requested by customers. Even still, they will continue to be one of the major players when it comes to WordPress website hosting.
Bluehost
Bluehost offers very affordable WordPress web hosting compared to other providers. Customers like them for the great value provided, and they can fit any budget.
Good user experience
Affordable pricing
Great customer support
WordPress Installation is clunky
Minimum of 12-month commitment
Again, Bluehost packages range in functionality, though are offered at very reasonable prices. It's important to note that they don't offer a monthly package, and the minimum contract is 12 months. Even still, they have a great money-back guarantee that offsets this large commitment.
All in all, they offer great uptime rates and a good customer support team available via chat support. However, the installation is handled by MojoMarketplace and doesn't offer the most seamless experience. But, they were the first web hosting company recommended by WordPress.org.
Hostinger
On the cheaper side of things, Hostinger is preferred as a WordPress hosting company for its affordable prices and specific features offered.
Affordable and cheap
Free SSL certificates
Best for entry-level users
Limited disk storage
24/7 support only available over chat
Inconsistent performance
Many customers like using Hostinger as web hosting for their sites because of the great prices and WordPress-specific features. Even the lowest package allows you to build one website, support 10,000 monthly visitors, and get a free SSL certificate and email account.
They have a guided process to help you install WordPress as well as site-building guidance to help you get up and running quicker. They handle much of the site maintenance for you and occur automatically.
When installing you can choose from eight different data centers around the world depending on where you're located. Plus, they have 24/7 service support via chat, though there may be some delayed response times.
DreamHost
DreamHost is one of the more expensive WordPress hosting companies, though they do provide great services to justify the higher price points. Plus, they continue to be one of the most used WordPress hosting options today.
Recommended WordPress hosting platform by WordPress.org
Good uptime rates
Automatic backups
Live chat support is limited
Performance isn't as great as it used to be
Not the cheapest option available
DreamHost has some of the most expensive base packages available among web hosting companies for WordPress, though it is easy to sign up and get started. They offer one-click WordPress installation, which is immediately operating. Overall, they have an easy-to-use interface that makes it easy to navigate through the platform. Plus, they have a great customer support team available via chat to help clear up any issues from 9 am – 5 pm PST. Lastly, they are one of the few WordPress hosting companies that are recommended by WordPress.org.
SiteGround
Read SiteGround Review
SiteGround will continue to be a major player in WordPress hosting. They have been a WordPress hosting company for years, bringing a lot of expertise and knowledge to their clients. Their managed WordPress hosting is the most affordable on the market, though is still packed full of features.
Good uptime rates
Powerful caching
Runs on renewable energy
Limited web space
No managed WordPress hosting at the lowest tier
Higher renewal costs
SiteGround is very popular as a WordPress hosting provider and is even one of the few web hosting platforms that are recommended by WordPress itself. It has great managed WordPress hosting packages at unheard-of prices, They offer a number of different packages that each come with their own features and perks, including a free SSL certificate, free PCI compliance, and more. The installation process is very seamless, and they have a very quality customer support team accessible through a number of channels.
InMotion Hosting
Many customers choose InMotion for its superior performance and affordable pricing, especially those who are managing more than one site.
Unmetered traffic allowed
100% uptime rates
WordPress installation must be done manually
No free backups
InMotion is a good hosting platform for WordPress sites because of the well-priced packages and support of multiple sites. The performance, particularly in the US, is above-average, meaning it's a very reliable and effective service.
However, InMotion does not offer free WordPress installation on your server automatically, so you'll need to do it yourself with an installer script. Above all, they have a great and easy-to-use platform, and a good customer support team that's available 24/7 via live chat, phone, or email.
A2 Hosting
Read A2 Hosting Reviews
Even though A2 is one of the newer providers of web hosting for a WordPress site, it is still a great option. With their affordable pricing and great performance, they will continue to grow in popularity in the industry and rise above the competition.
Great performance
Affordable pricing
Unlimited email addresses
A newer WordPress hosting plan
A2 Hosting is a great provider of WordPress website hosting, even though they are on the newer side of things. They offer great and comparable pricing with other providers who offer similar services. They have been doing website hosting in general for over a decade, which is why they offer so much value to people with a WordPress site.
Overall, they offer a platform that is easy for developers to work with, provides good security levels, and good performance, and is optimized for WordPress. Their out-of-the-box service means nothing needs to be done to the platform before it's fully functioning. Plus, their month-to-month contracts mean you can cancel anytime.
Is A Web Hosting Important for WordPress?
For anyone building WordPress websites, finding the best WordPress hosting plan can be highly important. Even though it may not be widely known, website hosting is an important feature that contributes to the performance of your site. This is everything, as visitors won't want to be on a site that's lagging, loads slowly, or is always having issues. Therefore, using a hosting platform that can increase the speed of your website, and make it reliable and secure is a good idea.
How to Choose The Best WordPress Web Hosting
Let's walk through some of the most important factors to keep in mind when choosing a hosting provider for your WordPress site.
Ease of Use
First, you want to make sure the provider is easy to use and install which will make your overall experience better and more streamlined. The best WordPress hosting provider will make the site owner's life easier, and not complicate things. Many may opt for managed WordPress hosting plans that are completely out of your hands, though managed hosting tends to be on the more expensive side of things.
Customer Support
Customer support is another crucial part of a good hosting experience, as you need to be able to access help as needed to make sure your site stays up and running. Some providers in the WordPress hosting space will have limited availability for their support teams, while others will be available 24/7.
Server Uptime
WordPress plans from the above providers will vary in server uptime rates, which is the time that the site is up and running. This is extremely important for a WordPress website, which is why you'll want to pay special attention to this metric as you're shopping around for the best WordPress host.
Security
The best WordPress hosting platform will offer great levels of security. Site security is extremely important, especially as you store private and sensitive information on your site. So, you need to make sure the web host will keep all information protected and secure.
Loading speed
Lastly, how well your WordPress website performs will depend on how quick the loading speeds are. A site that lags and is slow to load will frustrate users and lower the performance of your site, which can have major repercussions.
How Much Does A WordPress Hosting Cost?
The cost of hosting for WordPress will vary among providers, so keep in mind what your budget is, as you'll be able to find a provider accordingly.
Premium vs. Affordable Web Hosts
There are providers on the premium end and the affordable end. The best WordPress hosting company isn't necessarily on the premium end, as each site will need to find the provider to fit their needs best. However, the premium packages tend to include a managed WordPress hosting option that is more comprehensive and offers more support to site owners. Many affordable options have just as many features as those on the premium end, though this is something to keep in mind while you're comparing.
Free Trials and Money-Back Guarantees
Let's point out the difference between a free trial and a money-back guarantee. Free WordPress hosting trials will mean you're not paying anything upfront to utilize the service, though you will have to pay after a certain period of time has passed.
On the other hand, a money-back guarantee means you'll pay upfront for the service as normal, though if you are unsatisfied with the performance within a certain time frame, you can request to get your money back.
Final Thoughts
Finding a hosting service for WordPress that helps site owners improve the speed of their sites, overall performance, and security of their sites with ease.
Frequently Asked Questions (FAQs)
What are some free add-ons these providers might have?
Some hosts may offer other perks like a free domain name, free site migration, and unlimited email accounts and data storage.
Can I get a host for an existing WordPress website?
Yes, you can find a provider for an existing site.
What is a shared WordPress hosting plan?
Shared WordPress hosting plans are a type of shared hosting where multiple sites are stored on the same server. This doesn't offer full control or flexibility for site owners, though it does tend to be cheaper.
ABOUT THE AUTHOR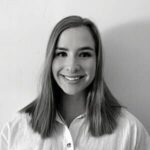 Bailey Schramm is a writer based out of Jackson Hole, WY, primarily covering topics and trends in financial services, business, and the blockchain. With a background covering stock market developments for a major FinTech company, she now provides SEO and content strategy services to financial service companies and tech startups.
ABOUT THE REVIEWER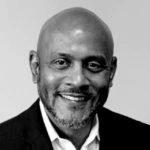 He is an organized and creative thinking sales management professional with experience in outside and inside sales in various markets. Working as freelancer in the Greater Boston Market, he moved to St. Louis and became an Account Executive, then a Sales Manager managing and coaching 12 sales reps covering a nationwide territory. He has developed his team with a combination of consultative selling and value before price coaching mindset which has won him a President's Cup and many other financially rewarding awards at RICOH. His most recent role as a Continuous Improvement Manager provided insight into the importance of delivering a quality product in alignment with the value and reputation of his organization. It further enhances the aspect of selling on value as opposed to price.