Top 10 Best Cheap Web Hosting Services Deals of 2023
All products recommended by Bizreport are selected by our editorial team, independent of our parent company. Some of our stories include affiliate links. If you buy something through one of these links, we may earn an affiliate commission.
Hostinger
Editor's Choice
Hostgator
Best Perks
InMotion Hosting
Most Features
Are you looking for the best cheap web hosting service for your site? Have you scoured the internet to find the best deals? We've rounded up the most affordable web hosting services that are currently available.
Read More: Best Web Hosting for Resellers 2023
Top 10 Best Cheap Web Hosting Services Deals of 2023
There are so many web hosting services out there, but only some of them are worth your time and money. Here are the best cheap web hosting services out there right now:
What is Web Hosting?
Web hosting is a service that provides a space on the internet for your website. Think of it like the real estate of the internet. If you're interested in starting a website and need a unique place for your customers or viewers to find it on the internet, you'll have to get it hosted on a server.
Top 10 Best Cheap Web Hosting Services Deals of 2023
Hostinger
Hostinger boasts free domain names, excellent pricing, helpful customer service, and many customizable services.
Shared hosting and VPS hosting are available
Free domain name
Email address services
Compatible with WordPress
24/7 phone support and chat support
Free SSL certificate provided
24-hour transfer process
Customers complain of over-promising and under-delivering customer service
Customers are generally happy with Hostinger, saying that they are easy to work with, and the services for their pricing are phenomenal. However, there are several recurring reviews that mention overpromising help and under-delivering assistance to clients in more confusing situations. They offer multiple types of hosting, a free SSL certificate, and a free domain name. Out of the cheaper web hosting providers, they're one of the best.
Hostgator
Hostgator provides many features and perks, but customers have a hard time with their support services. The most enticing feature they offer might just be their free Google Ad credits, so you can literally promote your site for free.
Free domain name with shared hosting services
Free SSL certificate for security
WordPress integration available
30-day satisfaction guarantee
24/7 customer service
Free website builder
Free $150 Google Ad money when you sign up
Automatically backed up site info
No business license
Pricey Add-ons
Several reviews on Hostgator complain that their sites were down many times due to "maintenance," and that their issues were not easily resolved with customer support representatives. However, there are also many positive reviews that tell of the awesome features Hostgator provides, and the reliability of their services as a web hosting company. Their benefits like money-back guarantees, free Google Ad money, SSL certificates, and free backup make them desirable web hosting.
InMotion Hosting
Many customers have been happy with InMotion's services for years, and they offer security features and updated speeds that most customers are very happy with. Their WordPress integration and flexible billing are certainly highlights for most customers.
Shared hosting, VPS, and dedicated hosting offered
Managed WordPress hosting available
24/7 customer support
Flexible billing provided to customize your billing frequency and payment amounts
90-day money-back guarantee
Free SSL certificate
Reseller solutions
Customers complain that the servers can be slow, and the support is sometimes unreliable
There are mixed reviews on InMotion's ability to assist customers, as well as its server speed. Their SSL certificate, flexible payment options, and money-back guarantee set them apart from the rest. The server resources are vast, and some say they are up to speed and the support is helpful.
DreamHost
DreamHost is one of the cheapest web hosting services that cater to sellers. They work with WooCommerce to allow sellers to list their items and sell in a user-friendly, timely way. They are loved by customers, but on occasion, sites have been down for some time.
WooCommerce partnership
Shared hosting offered
Catered to sellers with the online store
Secure WAF to block malware
SSL security included
Some website outages reported
Cater mainly to sellers
DreamHost's reviews are generally glowing, with customers appreciating the knowledge and timeliness with which their issues are handled. Their WooCommerce extension helps them set themselves apart from the competition, and the SSL security and WAF give customers peace of mind.
Bluehost
Bluehost offers anything a business owner might need, and offers one of the cheapest hosting services around. Their website builder enables WordPress to customize text and images on your own website.
WordPress collaboration
Customer support is highly satisfactory
Services are great for small business owners
24/7 customer service
Shared hosting offered
Integrated SEO assistance
Affordable web hosting service only offered to US customers
Promotional prices end after 1 year
Bluehost customers rave about their services. They say that there's no problem too hard for a helpful representative to solve. The integrated SEO assistance, SSL certificate, and partnership with WordPress help set them apart as a high-value company.
Namecheap
Namecheap is all about domain names, and they offer to host as a sort of add-on. If you need to buy a domain name for each possible site you'll make to keep your brand uninfringed, this might be the service for you.
Help with digital brandings such as logos and visual suites
24/7 customer support team
WordPress site, VPS and shared hosting, and dedicated hosting available
Inexpensive hosting and free domain names for multiple websites
Pay for an SSL certificate
Pay for a domain name
Namecheap receives excellent reviews from customers. They are known for timeliness and problem-solving. Some have complained of their auto-renew features not holding true, but this is the only recurring complaint we see. One of their more unique features includes their help with website aesthetics and their inexpensive hosting with WordPress.
Hostwinds
Read Hostwinds Reviews
With cheap web hosting plans and many features available, Hostwinds is best for the customer who wants a reliable, fast website for their business.
Utilize cloud servers
No 3rd parties that own servers
24/7 customer service
Cater to larger businesses
Known for their server speeds
SSL certificates provided
VPS and shared hosting offered
Some complaints about slow VPS hosting services
Customers appreciate their speed, in more ways than one. The server speed as well as the customer service speed are commended by users. There are, however, some recurring complaints about their VPS hosting services. Hostwinds excels in their customer service, not using 3rd parties to host servers, and their server speeds.
InterServer
Read Interserver Reviews
InterServer is a respectable company headquartered out of California and New Jersey. They include many customizable services that are helpful for the tech-savvy website builder who knows their stuff.
For more advanced website creators
24/7 support
Prices that stay the same
30-day money-back guarantee
Free SSL certificates
Shared hosting offered
Intershield security is included for free
Some complaints about slow integration
Customers generally leave glowing reviews for InterServer; they are knowledgeable and helpful. However, some recurring reviews complained about the time it took representatives to help migrate sites over to their servers. InterServer boasts features such as steady pricing, customizable features for more advanced users, and a money-back guarantee.
Fasthosts
Read Fasthosts Reviews
Fasthosts is a UK-based cheap web hosting provider that offers excellent pricing and top-notch hosting services. They have many helpful features and customers are generally happy with the support.
Shared hosting, VPS, dedicated servers, and WordPress hosting offered
Fasthosts utilizes cloud servers
Cheap web hosting provider
24/7 customer support
Domain transfer for free
Might be hard to cancel services
Customers rave about Fasthost's helpful domain migration services, as well as its reliable servers. However, several recurring reviews talk of only being able to cancel or access account services over the phone, therefore making it difficult to stop paying for services. Some of their best features include a free domain transfer to their services, their cloud servers, as well as WordPress compatibility.
SiteGround
Read Siteground Reviews
SiteGround holds many features, reliability, and speed that web host customers want. They basically offer anything a customer could need for hosting their new website, as well as a cheap hosting plan for any situation.
Free SSL certificate
Free backups and unlimited email address
Relationships with WordPress and WooCommerce
Domain names offered
Reseller services offered
SiteGround has great all-around customer reviews, and users are thankful for the friendly staff and timely fixes to any bugs or problems. The only complaint several customers have is that there were a few fees they didn't know about popping up per month. SiteGround offers reseller services, free data backup, and unlimited email addresses for their users.
What Makes a Good Cheap Web Hosting?
You might be on the hunt for an inexpensive web host service, but what makes up a good one? How do you know it's worth your money?
Unlimited vs. Unmetered Storage and Bandwidth
When you're looking through the options, you might come across the terms unmetered and unlimited bandwidth. Since bandwidth is technically a measure of speed, no speed can truly be unlimited. It tends to refer to the fact that the hosting package offers unlimited emails, unlimited web space, unlimited disk space, unlimited traffic, unlimited storage, or unlimited sites. So truly, there isn't such a thing as unlimited bandwidth. Unmetered bandwidth means that you have a certain amount of bandwidth in which you can upload or download as much data as you'd like, and it's a viable option for many. It's definitely worth considering which offer a cheap website hosting company is advertising and how that might affect your site.
Server Uptime
Server uptime is a way of monitoring and measuring the time since a system was last rebooted. Think of it as a way to measure "days since the last accident" in a factory. It's a good way to measure how often a host you're looking at has been down, thus affecting your site health.
Customer Support
Customer support is very telling of the value of cheap web hosting options. By looking up a few negative and positive reviews, you can tell if a company has reliable support if it's available when you need it, and if the representatives are knowledgeable in their field.
Ease of Setup
Ease of setup is another huge consideration when choosing between the best cheap web hosts. You'll need to check out other customer reviews here and sift through them to find if the process was easy and user-friendly to set up your new site or migrate your old site. Be wary of any fees associated with migrating as well.
What Does Web Hosting Cost?
It might seem like just an extra cost to take from your bottom line, but finding a great web hosting service can help your business run smoothly, your site traffic increase, and your business thrive more in general. So this cost is typically worth it!
Premium vs. Affordable Web Hosts
Some web hosts are obviously more expensive than others, but they have different clientele. If you're a more experienced coder or site designer that needs little help with the details, you might have the cheapest plan. For the more hands-off client who doesn't want to worry about details with their site, one might seek a more managed approach that might be considered premium and cost more.
Free Trials and Money-Back Guarantees
Another consideration for the costs of web hosting is the discounts available. Even the cheapest plan might not include a money-back guarantee, which is a great offering for those looking for a new provider. This way, you can test the waters without a full commitment. Be sure to check the fine print of the free trial or money-back guarantee, since some are only for a certain period of time, and might exclude some services.
Final Thoughts
Whether you're a brand new business, or you have an older business just looking for the best deal in the world of web hosting companies, you can't lose when you choose one cheap web hosting service out of these 10. We've done the research to present the best options for your situation, now all you have to do is check them out and get started.
Frequently Asked Questions (FAQs)
What's the best cheap web hosting plan?
Generally, the cheapest hosting plan is the most basic and includes the bare bones of hosting with no frills. The best and cheapest hosting plan might offer hosting for just one website and business.
What is cloud hosting?
It allows web hosting providers to host their sites virtually, in a cloud. It's a type of storage that makes information on the servers available in any place at any time.
What's the most affordable web hosting provider?
After going through these options, the most affordable web hosting plan seems to lie with Hostinger. However, the price and features you'll need for your business change for each customer on a case-by-case basis.
What does shared web hosting mean?
Shared web hosting essentially means that a hosting company provides space on a server for multiple customers, meaning each customer's site shares the same (or several) servers. It's a way to make web hosting cheaper, by spreading out the costs to multiple customers. Most web hosts offer this option for users.
Are there other hosting providers available?
There are always new cheap web hosting providers popping up and offering their services to business owners, like A2 Hosting. A2 Hosting is another popular provider available that we did not include in our roundup. They were founded in 2001 and A2 Hosting is headquartered out of Michigan. These are the main players we've rounded up that are currently providing cheap hosting to business owners and website users in the US.

ABOUT THE AUTHOR
Brenna is a finance editor who enjoys writing about entrepreneurial opportunities and personal finance tips. She graduated from Liberty University with a bachelor's degree in business and now helps small businesses market their products as a digital marketing consultant.
ABOUT THE REVIEWER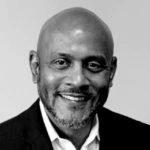 He is an organized and creative thinking sales management professional with experience in outside and inside sales in various markets. Working as freelancer in the Greater Boston Market, he moved to St. Louis and became an Account Executive, then a Sales Manager managing and coaching 12 sales reps covering a nationwide territory. He has developed his team with a combination of consultative selling and value before price coaching mindset which has won him a President's Cup and many other financially rewarding awards at RICOH. His most recent role as a Continuous Improvement Manager provided insight into the importance of delivering a quality product in alignment with the value and reputation of his organization. It further enhances the aspect of selling on value as opposed to price.
+ 5 sources
Bizreport Advisor adheres to strict editorial integrity standards avoids using tertiary references. We have strict sourcing guidelines and rely on peer-reviewed studies, academic research. To ensure the accuracy of articles in Bizreport, you can read more about the editorial process here.
Hosting Price Chart | HostGator Support. www.hostgator.com. Accessed January 4, 2023. https://www.hostgator.com/help/article/hosting-price-chart

Pricing of Web Hosting, VPS & Cloud Hosting – Plans to Choose From. Hostinger. Accessed January 4, 2023. https://www.hostinger.com/pricing

Web Hosting: Secure, Fast, & Reliable | InMotion Hosting. www.inmotionhosting.com. Accessed January 4, 2023. https://www.inmotionhosting.com/home-b

Hosting | Web Hosting Plans Starting @ $2.59/mo – DreamHost. www.dreamhost.com. Accessed January 4, 2023. https://www.dreamhost.com/hosting/

Build your online store with confidence. bluehost.com. Accessed January 4, 2023. https://www.bluehost.com/pricing