How To Start A Business In 10 Steps: Tips & Guides 2023
There's a lot of ways to starting a business.

Photo: G-Stock Studio/Shutterstock
A strategic plan, making investment decisions, conducting market research, business ideas, and obtaining skills in areas you never expected to learn about are all part of the process of starting up a business. Having a business can have a significant impact on your life as well as the lives of all those you care about. However, it would be best if you first learned how to start a business before running one.
It's vital to remember that there's no one-size-fits-all approach to starting up a business,[1] but following these stages can help you organize your thoughts and iron out essential aspects so that when you launch your company, you'll have addressed all of the crucial issues.
To assist small business owners in putting their best foot forward today, we produced this 10-step guide to launching a business.[2]
How To Start A Business In 2023?
Conduct Market Research
Write A Business Plan
Fund Your Business
Find A Business Location
Choose A Business Structure
Choose Your Business Name
Register Your Business
Get Federal And State Tax IDs
Apply For Licenses And Permits
Open A Business Bank Account
How To Start A Business In 2023?
Conduct Market Research
There is just one strategy that works. It is to thoroughly identify the target audience and target that market with a superior offering. First, ascertain that you are a member of your intended audience. Consider that for a moment. You'll understand the concerns, desires, & languages of other campers if you've been camping your entire life. As a result, selling camping gear on the Internet would be considerably easier.
Furthermore, because you will have a better awareness of how to interact with other campers, your marketing will become more successful. But on the other hand, if you've never been camping before, you'll probably find it difficult – if not impossible – to sell camping gear online.
So, when deciding on a target audience, think about your hobbies and interests.
Is there anything about which I am exceptionally knowledgeable?
What do I think about, talk about, and read about most of the time?
Marketing's goal is to get to know and understand the customer so well that the product or service fits him perfectly and sells itself.
Write A Business Plan
By forcing you to sit down and think things through methodically, writing a business idea or plan can help formulate your idea, analyze your business model, and streamline the business-creation process. And while plans aren't always useful, they are essential.
Having a good hold on your "known unknowns" is crucial since it just implies you're not actively prioritizing finding a solution right now; that's a lot better than being unprepared or taken off guard, especially if you're trying to raise money.
Your business plan should at the very least include the following:
Name and description of the company
Market research
Organization and management
Services and products
Segmentation of customers
Marketing strategy
Plan for logistics and operations
A Financial Strategy
Fund Your Business
The plan will help you figure out how much money you'll need to get your company off the ground. There are a number of options for financing your company, but these are the most common:
A business loan from a lender could be an excellent idea if you have a good personal credit history and require startup funding.
Grants are frequently awarded to businesses that meet certain criteria, such as veteran-owned businesses, minority-owned businesses, specified for-profit businesses, women-run businesses, and so on.
Shopify Capital is a venture capital firm that invests in startups. You might be able to secure funding that enables qualified merchants to access the capital they need without having to wait for long bank approvals or give up a piece of their business.
You may always crowdsource donations from a group of individuals online if you don't want to pursue the regular funding route.
In the early phases, startups can also raise money from VC or angel investors, as well as friends and family.
Find A Business Location
Your company plan is complete, the funds are in the bank, and you're ready to launch. If you're starting a business online and won't require a physical location, you're undoubtedly thinking about creating a website and selecting a shopping cart solution. Instead of renting or purchasing office space, you might be able to work from home or a co-working facility. However, if your company needs a dedicated physical site, there are several factors to consider.
Locating a suitable spot. Negotiating leasing agreements. Purchasing inventory Installing the phones is the next step. Getting stationery made. Recruiting personnel. Decide on your prices. Organizing a grand opening celebration.
Decide the following factors as you consider where you want to open your business:
Is it financially feasible for you to be where you want to be? Continue looking if not, or if you're cutting it fine.
Will folks be able to locate you readily? Will they be aware of your special deals and promotions? Are you in the heart of town or on the outskirts? What impact will this have on you? Are there a lot of competitors in your area? If this is the case, it could indicate that the venue is exclusive to the clientele you want to attract.
Is it possible for people to find you using the available parking and transportation options? They may give up if they have to look too hard.
Choose A Business Structure
The proper business structure strikes a balance between the legal and financial protection you require and the flexibility provided by many possibilities. It's a big decision, and you should think about it thoroughly before you start your company.
The types of business structures vary depending on your country and region, but the most frequent business structures are sole proprietorship, limited liability company (LLC), and corporation.
A sole proprietorship is ideal if you're the only person working in the company, and it's usually the least time-consuming structure to pursue, but it makes you personally liable for the company's actions.
In the United States, a limited liability corporation (LLC) is a common corporate entity used by small firms. It protects the business owner(s) from legal liability, ensuring that you are not financially liable if legal claims are made against your company.
A C-corporation is a corporate form in which the owners and the entity are taxed separately. The corporation is owned by its shareholders, who each own a fractional stake. Large, international firms, such as Walmart and Apple, typically benefit from the advantages of a C company.
Choose Your Business Name
It can be difficult to come up with the ideal business name, especially if you want the domain to go with it. To help you come up with a name, you can utilize a free business name generator.
Most firms, such as Fashion Nova aim to incorporate their keyword into their brand name. However, some brands come up with their own names. The name you choose for your company should be memorable, easy to spell when spoken, have available usernames and a domain, and be short.
Sometimes the finest naming ideas come from bouncing names off a buddy since getting a second view can help you see things from a fresh angle. So, if you're having trouble deciding on a brand, don't be afraid to get a second opinion.
Register Your Business
You may not need to register your business until you've earned a certain amount of income or profit in some towns or states, so do your research to find what rules apply to you.
Some entrepreneurs, on the other hand, register their enterprises from the beginning to avoid liabilities. If you're incorporated from the beginning and are sued in the early phases of your firm, your company will bear the brunt of the damage rather than you. As a result, the sooner you incorporate your business, the safer you'll be from a legal standpoint (personally).
Of course, incorporation isn't the only form of company venture you can pursue. You have the option of becoming a lone proprietor or forming a partnership.
Get Federal And State Tax IDs
A federal tax ID,[1] commonly known as an employer identification number, or EIN is a nine-digit number assigned to businesses and organizations by the Internal Revenue Service for tax purposes. Consider it your company's Social Security number.
Your EIN is not the same as your state tax ID. The federal IRS assigns an EIN, but your state assigns a state tax ID.
A state tax ID serves the same purpose as an EIN[2] in that it assists your company in complying with state business regulations. Each state, however, has its own set of criteria, regulations, and even tax laws. As a result, you'll have to look into the legislation of your specific state to see if your company needs a state tax ID.
The laws differ from one state to the next. Your state's taxation department, treasury department, or secretary of state are all acceptable places to start. Get in touch with them to find out if you'll need a state tax ID when you start your firm.
Apply For Licenses And Permits
Look into what permits and government laws you'll need to operate lawfully once you've figured out how to start a firm. Your company is subject to local business laws as well as industry-specific laws and regulations.
A food service business, for example, must adhere to certain licensing and rules when handling the products it sells, but it must also consider the legalities of its marketing activities as well as trademark and copyright laws.
With so much to learn, much of it relevant to your location and industry, it's a good idea to seek legal guidance before launching your company. Investing time and money upfront to get legal guidance can save you a lot of trouble in the long run.
Open A Business Bank Account
Take the time to register a business bank account and obtain a business credit card and business insurance to make handling your funds easier. Keeping your personal and business accounts separate makes filing taxes for your business much easier. It can also help you automate some of the financial tasks involved in beginning a business. This will be very useful if you want to learn how to create a small business on a shoestring budget. Besides, you will also need to choose the right accounting software so you can manage your finances from one place.
Tips For Starting & Succeeding In Your Own Business
It takes a lot of courage to start a business. To leap, you'll need a lot of courage, creativity, motivation, and so much more. So here are a few additional tips to assist you in starting or growing your own business:
Reasons to Start a business: Do you want to start a new business for a variety of reasons? We asked entrepreneurs why they started their businesses, and they offered us answers that were so genuine you wouldn't believe it!
How to Set Up a Successful Side Business in Your Spare Time: Not yet ready to commit to a full-time business? You may want to test out creating a side business before pursuing your full-time concept.
To help you get started, we've put together a list of ten one-product store ideas.
What drives you to do what you do? Entrepreneurs Explain Why They Started a Business: Concerned about launching a company? There are numerous reasons for beginning a business, and your motivation may differ significantly from that of others. Whatever your motivation, it's critical to remain motivated throughout your business journey.
Conclusion
Now that you know how to start a business, you're ready to go on the exciting journey of developing one. Of course, it can be frightening to force oneself to take life by the horns and take that initial step. However, once you get started, you'll find that the process of beginning a business is rather enjoyable. Besides, professional liability insurance is also one of the important elements you should consider to protect your business.
There may be hurdles and roadblocks along the way, but nothing will stop you from achieving your goals as long as you keep moving forward and learning from your mistakes.
Frequently Asked Questions (FAQs)
How can I start my business with no money? 
Just develop your business idea and get creative with funding. You can get money by pitching your ideas to financial backers. You can also get funding through crowdsourcing platforms or set aside part of your income. 
Which is the easiest business to start?
The easiest business to start is one that requires little to no financial investment. It should be a business that does not have a steep learning curve and no inventory management among others. For instance, local tour guide, dropshipping, painting, gardening, and landscaping. 
What is the cheapest business to start?
There is a small business that requires very little capital to start. These include online sellers, virtual educators, drop shippers, freelance writers, editors, and social media marketers among others.
Which small business idea is on-demand?
The most in-demand small business ideas to consider when starting a business include social media consulting, smart product development, healthy fast food, and healthcare consulting. 
What are the four types of business?
The 4 types of business include sole proprietorship, partnership, limited liability company, and corporation. We have given an explanation of each in this article. 
ABOUT THE AUTHOR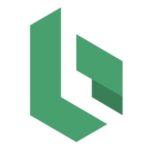 ABOUT THE REVIEWER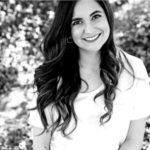 Jazmin Castello holds a Master's degree in Business Management, owns two companies, and has also published a self-help book. When she is not working or writing, she likes to spend time with her family and to travel.
+ 2 sources
Bizreport Advisor adheres to strict editorial integrity standards avoids using tertiary references. We have strict sourcing guidelines and rely on peer-reviewed studies, academic research. To ensure the accuracy of articles in Bizreport, you can read more about the editorial process here.
Usa.gov. (2023). How to start and fund your own business | USAGov. [online] Available at: https://www.usa.gov/start-business.

Sba.gov. (2023). 10 steps to start your business | U.S. Small Business Administration. [online] Available at: https://www.sba.gov/business-guide/10-steps-start-your-business.