How To Get A Small Business Loan In 2023?
Loans can help you with the excess capital needed to thrive.

Photo: Jacob Lund/Shutterstock
Whether starting a business or trying to grow one, the best business loans can help you with the excess capital needed to thrive. These loans allow eligible business owners to cover operating expenses and company-related purchases. They provide the financial assistance needed to invest in and grow businesses while also helping relieve some financial stress on the business owner. Knowing the steps to get a loan can help reduce your frustrations and increase your chances of loan approval. This article compares the best small business loans and describes how you can get a business loan.
4 Basic Steps On How To Get A Small Business Loan
Check and build your business credit score
Find out business loan lender guidelines
Gather needed business loan documentation
Decide on collateral and know its worth
How To Get A Small Business Loan?
Navigating the process and lending standards can intimidate anyone looking to get funding through loans. You will need to understand the qualifications and know-how to apply for a loan to help you secure funding. If you need a business loan to fund your next growth or sustain your business during an unexpected crisis, there are several steps to follow. There are four basic steps to follow when looking for a loan for your business. 
Check And Build Your Business Credit Score
You need to determine if you qualify for a business loan by answering several questions. 
Start by reviewing your business credit scores to determine whether you qualify for a loan. You need a good business or personal credit score of 660 or above to qualify for loans. If your credit scores are below the threshold, consider online loans as you grow your credit.
You can get your personal credit history free from several credit bureaus, business credit card issuers, and personal finance websites. Most banks offer low-rate loans to borrowers with credit scores above 660 and at least $100,000 in annual revenue. While credit is important and makes it easy to request a loan, it's difficult to know how to establish a strong personal credit score for the first time. You will have a bad personal credit profile if you don't have enough credit in your account. Luckily, there are ways you can establish credit by building a solid credit history over time with responsible credit use. You can also focus on building your credit score by taking out a credit-builder loan from a credit union.
Find Out Business Loan Lender Guidelines
The lender will ask how long you have been in business when applying for a small business loan. You need to have been in business for at least one year to qualify for the loan or at least two years for most bank loans. Some business loan lender guidelines include eligibility based on how long you have been in business and whether you make enough money. For example, you need to have at least two years of operating history to qualify for the SBA 7(a) loan. The loan also requires that you exhaust all other borrowing options before applying.
Gather Needed Business Loan Documentation
Once you've completed all options, gather your documents and apply for the loan that fits your small business financing needs. Ensure you have all the required documentation before applying for any small business loan. Each lender requires different documentation for a small business loan application. You'll need to complete an application and provide documentation establishing your creditworthiness and business revenue.
The first documentation case is information about your business, which may entail your business name, address, and tax ID. Some lenders may ask for a business plan or proposal explaining how you will use the loan. You may also need to provide financial statements for your business, including documentation of your annual revenue, such as profit-and-loss statements. You can also provide tax returns, a cash flow statement, and bank account statements for the business and the owner. Other documentation needed includes the business owner's name, social security number, and address.
Decide On Collateral And Know Its Worth
One of the important things to consider when applying for a business loan is whether you will need to bring collateral to the table. The lender will want to know which of your assets to use to back the loan when applying for a secured loan. They often ask for a personal guarantee, even for unsecured business loans. Decide on the collateral you will use for the loan, such as property or equipment if you cannot repay the loan. The collateral acts as security for the lender if you default on the loan. If lack business assets you can use as security, consider looking for a non-collateral business loan.
Things You Must Prepare Before Getting Business Loans
The qualification for small business loans varies depending on the lender and loan type. Consider factors such as your credit score, how long you have been in business, and whether you can make the payments. You qualify for a loan if you have annual revenue of $50,000 or more and a minimum credit score of 550. The business should not have recent bankruptcies or foreclosures and should be running for at least one year to get the working capital loans.
Prepare to apply by building your credit score. Every lender and type of loan has its credit score requirement. In most cases, the lowest credit score accepted for a loan is $550. A higher credit score guarantees better loan rates and loan terms, saving you money in the long run. You need a good personal credit score to qualify for an SBA loan. The maximum length of the loan is 7 years of working capital and 25 years for real estate. Determine what payment you can afford by looking at your business cash flow. Your total income should be at least 1.5 times your total expenses to help comfortably repay your loan each month. Some online lenders require daily payments for the working capital loan.
You should also look into any fees associated with the lender or the loan type you are looking to obtain. While most small business lenders charge an origination fee, some waive prepayment penalties and closing fees. Other fees include opening, closing, draw, maintenance, and wire transfer fees. When reviewing the loan agreement, look at several financing options based on the loan terms and annual percentage rate, then compare them. Choose a loan with the lowest APR and apply with your gathered documents.
Types Of Loans That Small Businesses Can Get
Before getting a loan for your business, you need to decide what type of loan suits your business needs. Most lenders ask why you need the funds to determine the type of loan you need. Here are some of the best loans for small businesses, including bank loans, business lines of credit, term loans, and equipment financing.
Business Term Loans
This is a traditional business loan repaid over a set period. Short-term loans can range between 3 and 18 months, while long-term loans are extended for up to 10 years to repay. The monthly payments are fixed and include interest on top of the principal balance. This is a great loan for building business credit due to its flexibility. Banks offer loans with low interest rates and competitive terms. The product suits established businesses with collateral and strong credit.
SBA Loans
Small business administration (SBA) loans offer favorable terms[1] and rates and can be used for various long-term funding purposes. The Small Business Administration guarantees these loans (SBA). They range from $30000 to 5 million dollars and have no interest rate. The loans also have extended repayment terms of up to 25 years. However, SBA loans' qualification is more demanding than other loans, and the application process can take longer. They are the best choice for businesses that don't meet bank eligibility criteria but have good credit scores and strong finances.
Lines Of Credit
A business line of credit is a loan that a business owner can access revolvingly. You can spend up to the maximum credit limit, repay it, and then borrow money again. Once the draw period is over, the borrower enters a repayment period and can no longer access the revolving credit. It is a great loan option if you're unsure of the exact loan amount or how much funding cash you need because you only incur interest charges for the loan amount you withdraw. The business line of credit makes sense if you want to manage day-to-day expenses. It is a flexible form of financing that allows you to tap into a credit line with a low interest rate on the money you borrow. Online lines of credit are the best option if you want fast access to working capital. 
Online Term Loans
These loans can be a good option for a business that needs fast receivable financing or can't qualify for a bank loan or SBA. Online lenders have less stringent eligibility requirements compared to traditional business loans. They can also work with startups or businesses despite their bad credit report by providing unsecured loans.
Equipment Loans
This loan is best for small businesses looking to purchase machinery or equipment. They're designed to help you buy expensive machinery or equipment that retains value. When taking this loan, the equipment itself serves as collateral, making it more affordable and easier to qualify than other types of loans. 
Microloans
These are small loans that provide you with less than $50,000 in funding. With the maximum loan amount relatively low, microloans are a good financing option for personal loans or for businesses that don't need a lot of cash. They are mostly available through nonprofits or governments like the SBA. However, you need collateral to qualify.
Invoice Factoring And Invoice Financing
If you struggle to receive on-time payments, you may want to use invoice factoring or financing. The invoice factoring loans allow you to sell invoices to a lender and receive a percentage of the invoice value. With term loan invoice financing, also known as accounts receivable financing, you can also use unpaid invoices as collateral to get an advance.
Merchant Cash Advances
The Merchant cash advances come at a high cost and require borrowing against your future sales. You then repay with a portion of your daily business credit cards or through weekly transfers from your bank. It provides quick merchant cash advance, but you pay interest at high rates, making it a big-risk loan.
Do You Need A Small Business Administration Loan?
The small business administration (SBA) loan is optimal for businesses with good credit and a solid business plan. It's a government-backed loan which means the government Agency is responsible for a portion of the loan if the borrower defaults. Compared to other loan types, SBA-backed loans are more competitive and feature better loan terms because lenders have less risk. You can find these loans from banks and non-bank online lenders.
The Small Business Administration provides small business loans with its 7(a) loan program,[2] short-term microloans, and disaster loans. It also has the 504 loan program that promotes community economic development by funding fixed asset purchases through long-term fixed-rate financing. The best option is a non-collateral business loan, which is a great advantage for anyone with bad Personal Credit or who lacks collateral.
When Will You Need A Loan?
If you have a business plan in place and expect revenue to increase, getting a loan can be a good way to afford your bills and payments temporarily. A business loan can help you start or grow your company, manage day-to-day expenses, or have a safety cushion. You can use the loan for marketing and advertising, make payroll, purchase invented, or buy business-related equipment.
Lenders often ask why you need a loan. There are many reasons to seek business capital in the form of loans, including cash flow challenges, expected payments, and debt consolidation. Opportunities such as growth, expansion, and development require making well-calculated investments that can result in greater returns in the long run. A business owner needs to plan around the loan by leveraging the funds.
Final Thoughts
Small business loans help different business types access the loan money needed to operate and grow. They are used to cover payroll, inventory, equipment, commercial real estate costs, cash flow challenges, and any other business expenses related to growing a small business. You can access funding through traditional banks, online lenders, and community lending institutions. With several types of loans available, you need to find the best one that fits your needs. This article has discussed how you can get a business loan in 2023. 
Frequently Asked Questions (FAQs)
What is a business loan?
This is a financing tool for current or aspiring small business owners to borrow funds to purchase, operate, or improve their businesses.
Where do you get small business loans?
You can get a loan from traditional banks and financial institutions, and non-bank online lenders such as peer-to-peer lending platforms.
How do you apply for these loans?
You can apply for a business loan online through a non-bank lender or visit a traditional lending institution such as a bank or financial institution to apply in person. 
What business credit score do you need for a small business loan?
Credit score requirements vary by the lender and loan type. Most banks require a credit score in the 700s while online lenders will fund your loan with a credit score in the 600s.
What can you use a small business loan for? 
The type of loan and the lender determine what you can use your small business loan for. For example, you can use the loan to purchase inventory, buy business-related equipment, or have working capital.
How do SBA small business loans work?
The US Small Business Administration backs these loans, meaning the SBA handles a portion of the loan if the borrower defaults.
ABOUT THE AUTHOR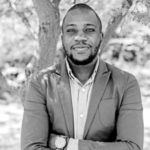 Billy Graham is a Highly skilled copywriter/editor with over 8+ years of experience working for content mills, direct clients, and SEO marketing agencies alike. Possesses extensive expertise in crafting unique copy, exceeding editorial goals, and delivering first-rate client-focused service in results-driven content production. Specialties include gaming, branded content, short-form to long-form copywriting, call-to-action, buying guides, how-to – articles, product reviews, and comparisons, copy editing, proofreading, complete QA, and in-depth research.
ABOUT THE REVIEWER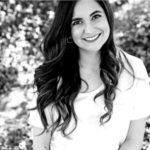 Jazmin Castello holds a Master's degree in Business Management, owns two companies, and has also published a self-help book. When she is not working or writing, she likes to spend time with her family and to travel.
+ 2 sources
Bizreport Advisor adheres to strict editorial integrity standards avoids using tertiary references. We have strict sourcing guidelines and rely on peer-reviewed studies, academic research. To ensure the accuracy of articles in Bizreport, you can read more about the editorial process here.
Sba.gov. (2023). Terms, conditions, and eligibility | U.S. Small Business Administration. [online] Available at:

https://www.sba.gov/partners/lenders/7a-loan-program/terms-conditions-eligibility

.

Sba.gov. (2023). 7(a) loans | U.S. Small Business Administration. [online] Available at: https://www.sba.gov/funding-programs/loans/7a-loans.