The Best Business Plan Software Review In 2023
All products recommended by Bizreport are selected by our editorial team, independent of our parent company. Some of our stories include affiliate links. If you buy something through one of these links, we may earn an affiliate commission.
LivePlan
Best Overall
GoSmallBiz
Best For Multiple Business Management Tools In One Platform
PlanGuru
Best For Financial Planning And Budgeting
When starting a business, one of the first steps is to develop a strong business plan. It covers everything from explaining your products or services to pricing models and financial projections. A good plan can help identify your mission and create a value proposition. In most cases, creating wise business plans is a tedious process with many items to consider. The best free business plan software can walk you through each section and give you a professional template to help you in creating professional business plans. They're many business plan software options, each with a unique set of features, user experience, and price. This article analyses the best business plan software free. We discuss the software's features, pros, and cons, giving you enough information to decide the right solution for your business.
Top 4 Best Business Plan Software In 2023
Features Of The Best Business Plan Software – LivePlan
Ability to create an unlimited number of wise business plans on one account
Real-time tracking of financial data with accounting integration
Ability to export your plan to word or PDF
Integration with third-party applications
Available template spanning various industries.
The 4 Best Business Plan Software In 2023
LivePlan
This is one of the best software for business plans, offering a simple pricing scheme. It is an excellent solution for the beginning entrepreneur who needs easy-to-use, step-by-step instructions for creating a professional business plan.
It has a modern, intuitive interface that can be used on PC, Mac, and tablets
They are affordable plants that include pay-as-you-go options
Business resources available, including video tutorials, step-by-step instructions, and general customer support
60-day money-back guarantee
Limited integration options
It isn't easy to enter your financial modeling projections
LivePlan has the most convenient interface that can expertly help in creating a business plan. It provides a comprehensive online learning center that will teach you how to write a professional business plan, make an investor pitch, and create and manage companies. The one-page plan will get you thinking about answers to essential questions relating to your business strategy. You can also benefit from over 500 sample plans included in the software. These SBA-approved templates can help create custom plans step by step. The Palo Alto software comes with a live dashboard that can track day-to-day performances. You can connect to your financial software and track your budget, revenue, expenses, and current and future sales as you achieve your goals. The pay-as-you-go plan is $10 per month with the first month billed at $10.
GoSmallBiz
This software is ideal for startups and new businesses are seeking access to multiple management tools through one platform. It's more than just a business planning tool as it guarantees continuity planning. The tool offers a comprehensive suite of management tools at an affordable price.
You get multiple business tools in one software
Highly configurable and detailed business plan tool
Unlimited consultation and an extensive library of online resources
They are industry-specific templates that emphasize financial projections and statements
The business plan can generate financial statements and projections with links to third-party services
Limited features
An outdated interface
GoSmallBiz is a comprehensive suite of business tools that includes everything small businesses need to run and grow a company. This software gives you access to continuity planning. Its features cover building a website, creating a roadmap, and working through business and legal forms. This delivers an easy-to-use business planning tool that uses a step-by-step template for startups to get through every section smoothly. It also provides multiple financial report templates to help you track and manage finances. While the plan builder is limited compared to other business plan software options on the market, additional management tools and consulting make it worth considering.
PlanGuru
PlanGuru is a dedicated software with tools to create budgets, financial forecasts, and reports. It is more of a financial reporting tool for your business. The business planning solution suits small businesses that want financial forecasts and manage finances efficiently.
They are cloud-based and desktop options
Extensive financial tools and detailed forecasting budgeting and reporting capabilities
You get substantial library resources
A free trial and 30-day money-back guarantee
It is challenging without prior financial knowledge
It only focuses on the financial aspects of your business planning
This is the best choice if you want to streamline the financial forecasting of your planning process. It offers desktop and cloud-based solutions. Compared to other options, PlanGuru focuses solely on financial planning, with its trend leaning on financial capabilities. It has extensive financial results, detailed forecasting, budgeting, and reporting capabilities. The feature package includes a flexible budget for small businesses or large multi-department operating organizations. It also provides financial forecasting that uses multiple methods, such as intelligent and turnkey methods. It is a comprehensive and powerful software package. However, it's not the best option for those less focused on financial calculations. It also charges higher than other software options and lacks a 30-day money-back guarantee.
Enloop
Enloop is the best choice if you want straightforward, fast, and simple software for planning. It's the closest option to a free business planning solution, offering an all-inclusive 7-day free trial with no credit card required.
Automatic text generation to streamline the writing process
Strong budgeting and forecasting features
There is a 7-day free trial.
Quick support available
It lacks sample templates
Requires some financial sophistication
This software solution is dedicated to business plan creation. It is a simple software with affordable plans and an annual discount option. This could explain why it is ideal for those with relatively simple plan needs. It contains features such as automated text writing, financial forecast comparisons and a real-time performance score to track your progress. It has good data syncing capabilities enhanced by a solid collection of customizable features and cloud-based features. Anyone looking to write a business plan can quickly love this software. The plans start with a free tier limited to a single plan month billed, though you can step up to the next tier that supports three business plans.
Why Do You Need A Good Business Plan?
A business plan is a written description of the future of your business telling a story of what your plan is and how you plan to do it. Investors want to see a comprehensive financial plan before handing over money. Your plan should include projections and a well-thought-out strategy. It can help you determine future profits when starting a company. It provides a roadmap for the future, thus functioning as a safety net to determine whether or not an idea has merit. Developing this plan can help you dig into data to organize your company into a plan that makes you more competitive.
What To Include In A Business Plan?
There are some accepted conventions about business plans and how they should be presented. The plan should cover your basic concept that includes your business structure, a product of service, industry, and how you will make your company a success. It should also include your strategy, specification actions, and take payments. Lay out your marketing plan, who your customers will be, and how you want to attract and retain customers to make a profit. Include financial statements that explain how your ideas about the company, its markets, and strategies will play out. The plan should also have a background of your management team and key employees, with an accurate account of what they have done and what they bring to the table.
How To Use The Business Plan Software For Help?
Creating your business plan is a big job if you're new to the craft. You need to include crucial aspects to make it efficient. Use the software for guidance to walk you through every section and give you a professional template and expert advice. The right software helps create a professional plan that reflects your company's current state and projects its future growth to all stakeholders in the best way possible.
Final Thoughts
Properly crafting your business plan is important for your small business's future growth and success. The good news is that you can use different software tools to make the process easier. This article has analyzed a few software options to help you make the correct decision. These tools can make writing your business plan easy and can reduce the pain of writing a business plan. You need to compare multiple software solutions before choosing the correct one to get the most out of the company.
Frequently Asked Questions (FAQs)
What is a business plan?
This document proves why your enterprise is solid enough for investment and shows that you have properly and thoroughly researched the market.
What does business planning software do?
This software helps you to organize the ideas, map out the business, factor in several variables, and develop a working document that helps fund an organization.
What is a great software for business planning?
The software is great if it makes it easy for you to write when planning your finances and presents this information to investors.
How do you select the right business plan software tools for business planning?
It comes down to features, pricing, and ease of use when selecting a software solution out of the abundance.
How long are business plans?
Your business plan can be up to any length, though typical plans run 15 to 25 pages.
ABOUT THE AUTHOR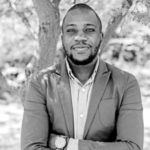 Billy Graham is a Highly skilled copywriter/editor with over 8+ years of experience working for content mills, direct clients, and SEO marketing agencies alike. Possesses extensive expertise in crafting unique copy, exceeding editorial goals, and delivering first-rate client-focused service in results-driven content production. Specialties include gaming, branded content, short-form to long-form copywriting, call-to-action, buying guides, how-to – articles, product reviews, and comparisons, copy editing, proofreading, complete QA, and in-depth research.
ABOUT THE REVIEWER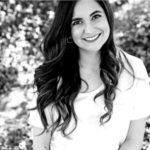 Jazmin Castello holds a Master's degree in Business Management, owns two companies, and has also published a self-help book. When she is not working or writing, she likes to spend time with her family and to travel.
+ 4 sources
Bizreport Advisor adheres to strict editorial integrity standards avoids using tertiary references. We have strict sourcing guidelines and rely on peer-reviewed studies, academic research. To ensure the accuracy of articles in Bizreport, you can read more about the editorial process here.
Palo Alto Software — Business Planning and Management Software. Paloalto.com. Published 2022. Accessed June 14, 2022. https://www.paloalto.com/
The. What to Include in Your Business Plan. Entrepreneur. Published December 9, 2014. Accessed June 14, 2022. https://www.entrepreneur.com/article/239407

UNITED NATIONS CONFERENCE on TRADE and DEVELOPMENT. https://www.ceintelligence.com/files/documents/How_to_Prepare_a_Business_Plan.pdf

Penn State Extension. Developing a Business Plan. Penn State Extension. Published March 2, 2016. Accessed June 14, 2022. https://extension.psu.edu/developing-a-business-plan

‌

‌