6 Best Small Business Loans For Veterans 2023
All products recommended by Bizreport are selected by our editorial team, independent of our parent company. Some of our stories include affiliate links. If you buy something through one of these links, we may earn an affiliate commission.
SBA Loans For Veterans
Editor's Choice
PNC Bank – Line of credit
Best for established businesses
Credibility Capital
Best for Fast small-business
Veteran-owned businesses can take advantage of various financing options including small-business loans to help them launch, sustain, and develop their operations.
The US Small Business Administration has previously sponsored lending programs that help veterans, and all SBA Express loans for veterans and their spouses are currently free of upfront fees. However, you can obtain a veteran business loan from various sources, including community financial institutions, traditional banks, and online lenders.
Top 6 Best Small Business Loans For Veterans in 2023
Features Of SBA Loans For Veterans
There are numerous alternatives for receiving a VA business loan, ranging from traditional banks and credit unions to flexible online-only lenders. However, your credit score, business age, and revenue may limit the number of possible options.
But SBA Loans For Veterans is our choice for business loans. These loans include specialized lenders such as Live Oak Bank and well-known standard banks like Wells Fargo. They give wonderful service and many more advantages; read the article for detailed knowledge of SBA loans and five other best loan providers.
6 Best Small Business Loans For Veterans in 2023
SBA Loans For Veterans
SBA loans can help you establish or expand your business by offering reduced interest rates, modest down payments, and advantageous terms. The SBA does not issue small business loans, except for disaster loans.
Interest rates are low
Favorable repayment arrangements
Low-cost down payments
There are numerous applications for it
There is little to no collateral required
Some loans have smaller loan amounts
The approval process is longer than that of certain lenders
Good credit is frequently essential
The variety of services available can be perplexing
Personal guarantees are frequently sought
The Small Business Administration (SBA) was established in 1953 and is a federal government organization in the United States dedicated to providing entrepreneurs with access to funding and advising, exporting, and contracting expertise.
Small company owners can also receive free counseling
Has resource partners like Small Business Development Centers, SCORE, and Veteran's Business Outreach Centers
Has resources for women's business centers
PNC Bank – Line of credit
According to the lender, borrowers are examined based on their credit history, income, length of employment, and other characteristics. Personal loans from PNC are versatile and can be utilized for various purposes, including debt consolidation, home improvement, medical bills, relocation, events, and other significant purchases.
There is no prepayment penalty
PNC Bank customers get special benefits
Provides secured personal loans to customers with bad credit
Products differ depending on the region
To get funds, you may need to go to a branch
PNC Bank is a part of PNC Financial Services Group, Inc., a bank holding company formed in 1845. PNC provides personal loans, personal lines of credit, and investment lines of credit in addition to standard banking services.
Joint submissions
PNC accepts joint applications but not co-signers
In-person banking
Financial hardship assistance
Credibility Capital
Overall, Credibility Capital business loans are ideal for established, qualified companies seeking cheap, medium-term funding. These loans are also perfect for firms eligible for a bank or loan for SBA but prefer a streamlined, online-based approach and a somewhat accelerated timetable.
Rates are reasonable when compared to other online lenders
No prepayment penalty; monthly repayment
This is an excellent alternative to bank or SBA loans for established, eligible firms
It is possible to utilize it to refinance existing deb
Online application and tracking portal, individualized customer support, and positive customer feedback
Highly qualified enterprises may obtain reduced interest rates through a bank or SBA loan
It takes longer to fund than many alternative lenders
Expensive origination fees
Credibility Capital is a business loan marketplace that connects institutional investors with veteran small business owners in need of capital. Banks, hedge funds, and insurance firms are among their investors. Veteran business owners can apply online for funding ranging from $25,000 to $350,000.
Borrowers with good credit: It appeals to borrowers who may fall just short of qualifying for traditional financing
Small company seeking prospects for expansion
A company's high success in one area, for example, may compensate for a low credit score or revenue
There is no prepayment penalty
Monthly payments made automatically: An ACH transfer will be used to pay a portion of the debt each month
OnDeck
Overall, OnDeck has a solid reputation across internet review sites. To begin, OnDeck is a BBB-accredited company with an A+ rating and 3.7 out of 5 stars based on customer evaluations. Even though OnDeck has a few complaints on the BBB website, it appears that their team reacts to each complaint and attempts to resolve the difficulties raised by borrowers.
Borrower qualifications are lower than those required by banks
Financing options are offered in various forms, with lower fees for returning clients
The application process is quick and simple
The funds are distributed immediately
Improves business credit
In some states, financing is not accessible
Some industries' businesses are unable to access it
Rates might be quite high
OnDeck is a well-known online small business lender. OnDeck now provides two kinds of business loans for veterans: short-term loans and revolving lines of credit.
Businesses that have been in operation for at least two years, earn at least $250,000 per year, and have a personal credit score of at least 600 are likely to qualify for an OnDeck loan.
Customers may easily resolve concerns through phone, email, live chat, Facebook, or Twitter.
Smart Box – The Smart Box shows customers exactly how much they will be paying and allows them to compare loans without using complex terms.
Loyalty Bonuses – Customers that renew their loans with OnDeck receive a loyalty incentive. The remaining interest on a current loan is waived for returning clients. For the second cycle of funding, 80 percent of customers return to OnDeck.
BlueVine
BlueVine's business checking account provides popular online-only banks, such as no fees and unlimited transactions. However, the account stands out since BlueVine allows you to earn interest without keeping a monthly or daily minimum limit. Unlike the majority of online-only accounts, you can also make cash deposits.
Repeat customers account for 80% of total production
Sources of funding with deep pockets and a wide range of interests
Some credit lines include a 12-month payment plan
Invoice factoring is entirely online
There are no hard credit checks
There is no funding available for business-to-consumer (B2C) firms or freelancers
Transactions using factoring are full-recourse
Bluevine prefers personal FICO ratings of 600 or higher for its line of credit
BlueVine is an internet lender that provides small business owners with business lines of credit. The company, formed in 2013, provides a quick, fully computerized application and underwriting procedure, with approvals available in as little as 24 hours.
Credit lines for invoice factoring as large as $5 million are available
Typically, disbursement occurs within 24 hours
Flexible business lines of credit with credit limits of up to $250,000 for small and medium-sized firms
Fundbox
Fundbox provides funding to people and small enterprises. It might be considerably worse for individuals, who are often freelancers. Many businesses place low importance on paying freelancers on time.
Finances invoices for individuals as well as small enterprises

Excellent customer support

Approved bills were advanced at full face value
Accounting software, such as Quickbooks, can be synced
Transparent
There are no credit score requirements
Before funding, accounting software must have six months of billing records
There are no collecting services
Fundbox is an internet lender specializing in providing small business lending with revolving lines of credit. The organization is in the midst of adding term loans to its product lineup. At the same time, it appears to have exited B2B net terms invoice finance, at least for now.
Dashboard for voice
Fee administration
Management of cash flow
Clear invoices
There are no setup costs
There are no subscription fees
Automated funding is available entirely online
There are no early repayment penalties
Integration
Types of small business loans
Business line of credit
A business line of credit is another well-known sort of business borrowing. A company line of credit gives you access to a set amount of money that you can draw from whenever you need it. There are both fixed and revolving credit lines. The credit line on the latter type is reset whenever your balance is paid in full (similar to a credit card).
Different lenders offer credit lines, but banks give the greatest interest rates and the longest period between renewals. On the other hand, online lenders provide shorter-term lending arrangements to younger enterprises and business owners with poor credit.
Revolving line of credit
A revolving line of credit is a form of a loan made available by a financial institution. Borrowers repay the debt in the same way they would any other. However, with a revolving line of credit, after the debt is settled, the user can borrow up to her credit limit again without going through the loan approval procedure again.
Peer to peer loan
Peer-to-peer loan, often known as P2P lending, connects borrowers with a network of investors. Unlike a typical lender, the investors with whom you are connected — a group of people (peers) or a firm — determine whether to fund your loan. Although the same elements evaluate your loan application as a typical loan, the eligibility standards aren't always as strict.
Some P2P lenders, for example, enable applicants with credit scores as low as 600 to qualify. However, before you take out a peer-to-peer loan, assess the benefits and drawbacks to see if it makes sense for your financial situation.
Short-term business loan
A short-term business loan is intended to be repaid much faster than traditional business loans for veterans. For example, longer-term loans from a traditional bank or lender can take years or decades to pay off, but short-term business loans are often paid off in a matter of months, though some can last up to three years.
Business credit card
Business credit cards give owners of small businesses convenient access to a revolving line of credit with a defined credit limit, allowing them to make purchases and withdraw cash. Like a consumer credit card, a small credit card has an interest charge if the balance is not returned in full each billing cycle.
Working capital loan
Working capital loans are virtually usually secured (the assets of the company back repayment). Therefore, the repayment structure interest rate, term, and amortization period are determined primarily by the borrower's ability to make debt payments and, secondarily, by how the loan is secured.
Microloan
A microloan is typically described as any loan of $50,000 or less. Because many banks are reticent to make smaller loans, microloans are an excellent option for business owners. Some microloan programs are open to all types of small company owners. Still, others focus on specific entrepreneurs, such as low-income neighborhoods or nations and female entrepreneurs.
Who qualifies for a VA small-business loan?
How do you go about obtaining small business loans for veterans in the first place? In general, each lender will look at a slightly different set of criteria before determining whether or not to fund a veteran-owned firm. So do your homework before applying for a VA loan to find out exactly what each lender requires.
You have to match the following criteria for VA loans:
A veteran with an honorable discharge
A veteran with a disability
An active-duty military person who is enrolled in the military Transition Assistance Program
A reservist or National Guard member
A spouse of any of the preceding
A bereaved spouse of a service member who died in the line of duty or from injuries received while serving
Conclusion
The six grant opportunities described above are some of the best and most respected ways for veterans to get the training, support, and financial aid they need to launch their businesses but they are far from the only options.
While many lenders claim to provide business loans to veterans, their loans are the same as those they provide to nonveterans. Therefore, we looked for the top small business financing solutions for veterans that either provide an additional benefit to veterans or solely invest in veterans.
Frequently Asked Questions (FAQs)
Can veterans acquire loans to establish their own businesses?
No, the VA does not make business loans.
How difficult is it to obtain a Veteran small business loan?
Banks are frequently the most difficult to obtain finance from because they have the most stringent standards. Most veterans who apply are denied VA small business loans because of their low credit ratings and blemished financial histories.
What is the minimum credit score required for a VA business loan?
To qualify for a veteran loan (SBA), you must have a FICO score of 685 or greater. That isn't to suggest that if you have a lower FICO score, you won't get one.
ABOUT THE AUTHOR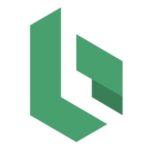 ABOUT THE REVIEWER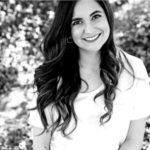 Jazmin Castello holds a Master's degree in Business Management, owns two companies, and has also published a self-help book. When she is not working or writing, she likes to spend time with her family and to travel.
+ 1 sources
Bizreport Advisor adheres to strict editorial integrity standards avoids using tertiary references. We have strict sourcing guidelines and rely on peer-reviewed studies, academic research. To ensure the accuracy of articles in Bizreport, you can read more about the editorial process here.
Dilger, R.J. and Lowry, S. (2012). SBA Veterans Assistance Programs: An Analysis of Contemporary Issues. Cornell.edu. [online] Available at: https://ecommons.cornell.edu/handle/1813/79145 [Accessed 13 Jan. 2022].