Small Business Loans for Women 2023 – Top Compare Options
All products recommended by Bizreport are selected by our editorial team, independent of our parent company. Some of our stories include affiliate links. If you buy something through one of these links, we may earn an affiliate commission.
SBA 7 (a) Loan
Best Overall
Fundbox - Line of Credit
Best loans for women with average credit
OnDeck - Online Term Loan
Best flexible loans
According to the National Association of Women Business Owners (NAWBO), over 11.6 million businesses are owned by women. However, the chances of women-owned businesses being approved for a small business loan are lower as compared to businesses owned by men.
Luckily, business loans for women are widely available, and there are resources such as Women's Business Centers that are backed by the government to provide adequate training to bridge the funding gap.
The ideal business loan for your entity is the one that will meet your business needs and cost you the least amount of money.
Here are some of the top seven small business loan offers for women's business ownership, including great options for startups as well as average or bad credit borrowers. Read on to find out more information regarding grants and a wide array of other loan programs for women-owned businesses to help you compare small business loans.
Top 7 Small Business Loans For Women 2023
Top 7 Small Business Loans For Women 2023
SBA 7(a) Loan
To qualify for SBA loans as a female business owner, your business must be registered as a for-profit business entity. In addition, you must employ alternative financial resources first, including personal assets and business assets. The financial qualifications for SBA loans often vary depending on the lender.
The maximum business loan amount that female entrepreneurs can receive from an SBA loan is $5,000,000 and the minimum credit score is 650.
Fundbox – Line of Credit
Fundbox offers women entrepreneurs funding under three main conditions. First, the small business owners must have a minimum credit score of not less than 600. Secondly, you should have been in business for at least six months. Third, the minimum revenue of the business should be $100,000 per year. Moreover, Fundbox offers a maximum loan amount of $150,000.
OnDeck – Online Term Loan
Customers can opt to apply for a loan via their phones or online. The process takes less than 10 minutes and if the application goes through, the customers will receive same-day financing for a small business loan.
The minimum credit score for the loan applicant should be 600, although the majority of borrowers usually have credit scores ranging between 680 and 720. Customers can receive a line of credit instantly for withdrawals that range between $1,000 and $10,000. In addition, its fast turnaround on business financing means that you can receive cash-flow in a pinch.
BlueVine – Line of Credit
Blue Vine is renowned because it has an easy process of application where borrowers can link their business checking accounts and receive a decision in a brief period.
They offer lines of credit with repayment terms of 6 to 12 months. Its estimated APR range is between 15% and 78% and customers can choose whether to repay their installments weekly or monthly.
To qualify for BlueVine small-business loans, you should have been in business for not less than six months and have a credit score of 600. Also, the minimum yearly revenue from your business should be $120,000.
Accion Opportunity Fund
To qualify for Accion Opportunity Fund's microloans, you must have a minimum of one year in business and the minimum revenue of your business is $50,000 annually. The microloans offered by this lender to women entrepreneurs range between $5,000 and $100,000.
Notably, the loan application and funding process take about three to five business days and the terms can range between one year and five years depending on the loan you want.
Funding Circle – Online Term Loan
The maximum loan amount that Funding Circle can offer is $500,000 and it offers its small-business loans to clients with a minimum credit score of 660. To qualify for its loans, you should have been in business for a minimum of two years.
Your business should also not have run into any bankruptcies in the last seven years. Fortunately, Funding Circle does not require your business to have a minimum yearly revenue.
Lendio
Lendio is a financial institution that collaborates with around 15 lending partners (this figure was 70 before the pandemic). To qualify for its loan offerings for small businesses, your business should have a credit score of 500 and above and be in existence for at least two years.
More so, they will request for your bank statements for the past six months as well as your tax returns for two years.
Types Of Small Business Loans For Women
Women owned businesses can take advantage of SBA loans for funding, including the popular SBA 7 (a) loans. Financial institutions offer small business loans and the US Small Business Administration backs them.
Large banks often provide low cost business loans but they have strict eligibility requirements. In the last three years, small banks approved around 69% of applications from women owned businesses while large banks approved 50%.
If you have a low credit score (usually around 300 to 689) or your business has been in existence for less than two years, an online lending company could come in handy. Online lenders usually provide numerous products, have less stringent eligibility qualifications, and facilitate swift invoice financing.
The majority of mission-based not-for-profit institutions provide microloans to local business entities, mainly concentrating on entities owned by veterans, people of color, and women. Microloans are great if your business can't qualify for a loan with an online lender or regular bank.
Alternative Lenders and Funding Resources For Female Business Owners
Business Grants
Female entrepreneurs can receive free funding via small business grants offered by several nonprofit institutions and government agencies. These business grants exist to enable women owned and disadvantaged businesses to compete fairly with male business owners.
Women's Business Centers
They are a network comprising over 100 educational centers in the US to help women from businesses and expand them. These centers conduct workshops and seminars on a wide variety of topics, including how to raise working capital.
Federal Contracting Programs
These programs are designed for female small business owners who are interested in federal and government contracts. They allow economically and socially disadvantaged entities or individuals, including women-owned businesses, to compete for federal contracts.
Ascent Online learning platform
This is free digital business equipment that was developed in 2021 in a joint collaboration between the White House, the US Department of the treasury, and the Women Bureau at the US Department of Labor. It provides quizzes, tools, as well as other resources to help female entrepreneurs who want to expand their entities.
National Association of Women Business Owners
It's headquartered in Washington, D.C., and consists of more than 5,000 members and 60 chapters across the US. It provides information regarding several aspects, including access to working capital.
National Women's Business Council
This council works collaboratively with the Office of the President, the SBA, and Congress to tackle issues affecting women business owners. It offers business training and resources to help in startups, conferences, mentor groups, and alternative lender programs.
Frequently Asked Questions (FAQs)
ABOUT THE AUTHOR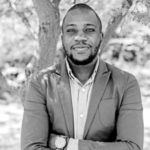 Billy Graham is a Highly skilled copywriter/editor with over 8+ years of experience working for content mills, direct clients, and SEO marketing agencies alike. Possesses extensive expertise in crafting unique copy, exceeding editorial goals, and delivering first-rate client-focused service in results-driven content production. Specialties include gaming, branded content, short-form to long-form copywriting, call-to-action, buying guides, how-to – articles, product reviews, and comparisons, copy editing, proofreading, complete QA, and in-depth research.
ABOUT THE REVIEWER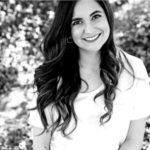 Jazmin Castello holds a Master's degree in Business Management, owns two companies, and has also published a self-help book. When she is not working or writing, she likes to spend time with her family and to travel.
+ 5 sources
Bizreport Advisor adheres to strict editorial integrity standards avoids using tertiary references. We have strict sourcing guidelines and rely on peer-reviewed studies, academic research. To ensure the accuracy of articles in Bizreport, you can read more about the editorial process here.
Nawbo.org. (2019). Women Business Owner Statistics | NAWBO. [online] Available at: https://www.nawbo.org/resources/women-business-owner-statistics.
Riding, A.L. and Swift, C.S. (1990). Women business owners and terms of credit: Some empirical findings of the Canadian experience. Journal of Business Venturing, [online] 5(5), pp.327–340. Available at: https://www.sciencedirect.com/science/article/abs/pii/088390269090009I [Accessed 2 Mar. 2022].
LOSCOCCO, K.A. and ROBINSON, J. (1991). BARRIERS TO WOMEN'S SMALL-BUSINESS SUCCESS IN THE UNITED STATES. Gender & Society, [online] 5(4), pp.511–532. Available at: https://journals.sagepub.com/doi/abs/10.1177/089124391005004005 [Accessed 2 Mar. 2022].
El-Chaarani, H. and El-Abiad, Z. (2019). The Determinants of Using Bank Loans by Women Entrepreneurs: Comparative Study Between Middle East and Western Europe Countries. [online] Ssrn.com. Available at: https://papers.ssrn.com/sol3/papers.cfm?abstract_id=3845206 [Accessed 2 Mar. 2022].
Fay, M. and Williams, L. (1993). Gender bias and the availability of business loans. Journal of Business Venturing, [online] 8(4), pp.363–376. Available at: https://www.sciencedirect.com/science/article/abs/pii/088390269390005P [Accessed 2 Mar. 2022].