Best Trademark Services 2023: Top 7 Picks & Reviews
All products recommended by Bizreport are selected by our editorial team, independent of our parent company. Some of our stories include affiliate links. If you buy something through one of these links, we may earn an affiliate commission.
Incfile
Editor's choice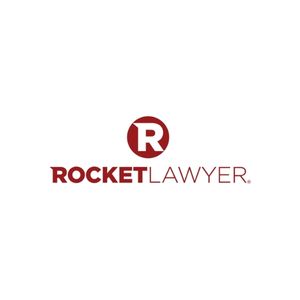 Rocket Lawyer
Most Affordable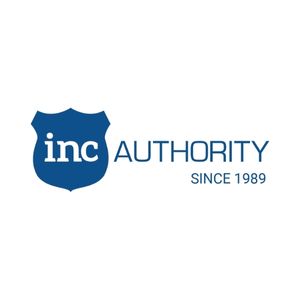 Inc Authority
Most Qualified
Looking for a company that offers a trademark search and registration? You're in luck. There are many trademark registration companies that do all of this online, for varying fees. These 7 of the best trademark services are highly recommended by our team.
Starting a business is an exciting adventure, but imitators may try to steal your idea, pretend to be your company when reaching out to customers, and hurt your reputation. Distractions like these take you away from your company's growth activities, you can find yourself playing defense for too long.
What Is A Trademark?
A trademark is a legal indication of intellectual property ownership. If you have a name, logo, or slogan trademarked, it means that you officially own it and that no one can copy your idea or you can sue them. Business professionals secure trademarks for the same reason they secure patents: it's important to make sure that your idea isn't already out there and that you corner the market on your product or service. Customers come to recognize and trust brands that have trademarked logos and names, and you can build this brand recognition from the moment you start your trademark registration process.
7 Best Trademark Services 2023
Why Trademarks Are Important For Startups?
Trademarks are important because they allow businesses to protect their brand identity and coin their own look and name in a competitive business world. In its most basic form, a trademark is a legal identification for your company that distinguishes it from the competition. You can include your business name, slogan, and logo to differentiate your company in a visual and conceptual way.
For your startup, this can be important because you'll want to protect your original ideas and make sure that your business concept isn't already out there. A trademark can ensure that if anyone tries to copy your name or brand, you have legal protection and they won't. Before you make your business legitimate by incorporating or forming an LLC, it's important to check that your business name, logo, and concept aren't already out there, and trademark your company to make sure no one can steal your intellectual property.
Read more: Best LLC Services In 2023
Top 7 Trademark Services December 2023
IncFile
Our favorite feature offered by IncFile is their legal help offered along with their trademark registration services. It's truly a game changer when it comes to getting the best trademark registration process for your new business. A verified trademark attorney provides you with personalized customer support throughout your journey to trademark approval.
Use a trademark attorney to search for your desired trademark and follow the registration process to completion
Legal services available throughout the whole process
They prep legal documents and file your trademark for you with the United States Patent and Trademark Office
Free trademark search with services
3-7 days to complete your trademark filing
$199 plus $350 USPTO filing fees to search and register your trademark
Customer support is not highly rated
IncFile has been known for its comprehensive services to help get new businesses off the ground and guide them every step of the way. We also want to mention their impressive turnaround time for the whole trademark registration process. Although their customer service doesn't always get positive reviews, their pricing and comprehensive packages are the real draw here.
Rocket Lawyer
The best offering Rocket Lawyer has, in our opinion, is its reliable attorney-client relationship that helps the trademark registration process move along seamlessly. Their great customer service starts with the availability of phone and chat support, and we see Rocket Lawyer as one of the best trademark registration service providers.
A trademark attorney gives advice on changes to the trademark if needed
Help with choosing the correct trademark class for your business
An experienced attorney files paperwork for you, to mitigate any mistakes
Discounts offered for members
Phone and chat support
Comprehensive trademark searches included
$349.99 plus USPTO filing fee from $250-$350 to file your trademark
Rocket Lawyer is well known for their legal services on a budget. Their trademark services aren't the best price we've seen, but because of the step-by-step process, they offer support along the way. It seems that their qualified attorney support is worth the cost.
Inc Authority
Our favorite feature offered by Inc Authority is their dedication to filing your trademark application within just one day of receiving the notification to submit your trademark application. We love that this "trademark express" process offers quick results since the whole approval process might take months, depending on the trademark office.
A comprehensive search for your trademark included
Files your trademark application within 1 day of receiving the completed trademark application
Trademark specialist to help you along the way
3 years of trademark monitoring included
Trademark renewal reminders
Pricing is not transparent
No attorney help advertised
Inc Authority definitely delivers when it comes to providing their customers with a comprehensive and premium package for registering a trademark. They give a trademark search, trademark registration, and qualified help along the way. However, their pricing is not even listed on their site, and they don't advertise any attorney assistance for their clients.
LegalZoom
LegalZoom's best offering, in our opinion, is their guarantee that they'll cover extra fees if any issues arise in your trademark registration along the way. It can get pricey to re-register your trademark with the online trademark engine, and LegalZoom promises to cover an extra trademark registration fee, or an extra trademark search fee if needed.
Attorney-led trademark registration services
Trademark search included
If your trademark registration is rejected, LegalZoom will cover the fees to file again
Free second trademark search if attorney advises it
$599 plus filing fees to register your intellectual property
LegalZoom provides pretty comprehensive and well-known legal services for its customers, and its trademark registration services are reliable and qualified for small business owners. The trademark registration is more expensive, but it's led by expert attorneys to help you succeed along the way.
Trademark Plus
The best feature offered by Trademark Plus is their pricing, in our opinion. They're a one-stop trademark stop, including all the help you need to file your new trademark for an extremely low price.
$199 plus filing fee for trademark registration
A comprehensive search for existing trademarks included
An expert helps you with the filing process
No attorney help advertised
Reviews are sometimes negative
Along with their incredibly low pricing, we appreciate Trademark Plus' trademark search feature so you don't go through the trouble of trying to secure an already proposed trademark. They also walk with you in the process and provide an expert to e-file your trademark and follow the progress. We do want to mention that some of the customer reviews are extremely low, indicating that the process isn't always seamless.
Corpnet
Corpnet's best feature is its 100% satisfaction guarantee for its customers. If any part of your journey with Corpnet is not satisfactory, they offer a 100% refund of the services you were dissatisfied with. We love this commitment to customer satisfaction.
Trademark search included
Trademark registration application filed for you
Phone support offered
100% money-back guarantee
$299 for trademark registration
As far as trademark applications and trademark registration services go, Corpnet is up there with the best. We will admit their site is a bit basic, but the expertise and services they do offer seem to be very helpful and satisfactory to their customers. On the other hand, their trademark registration services are a bit pricier than others in the industry, at $299 plus USPTO fees.
Trademark Factory
The best feature offered by Trademark Factory is their 100% money-back satisfaction guarantee. They have an in-depth website that explains the great services they offer, that rival any online trademark registration or private registration with an attorney fee. Their services are top-notch, but if you aren't happy, they'll return your fee.
100% money-back guarantee
Your trademark applications filed by an attorney or expert
Trademark certificate mailed to you in a frame
Packages are expensive, starting at $1,495
Along with their satisfaction guarantee, experts available to help you along the way, and your triumphant trademark mailed to you, we really like their customer-focused mentality. On the other hand, their packages truly are much more expensive than other online trademark-related services.
The Important Of A Trademark Search
A trademark search is an essential step in safeguarding a brand. It aids in protecting trademark availability and preventing potential infringements. Trademark searches come in a variety of forms, including preliminary, knockout, complete U.S., and worldwide searches. A preliminary search should be conducted as soon as feasible by the trademark owner or trademark legal counsel. Finding marks that would instantly prevent registration at the USPTO or put the mark owner in danger of legal action is the goal of a preliminary search. 
For those people or businesses that want the highest level of assurance and/or understanding of prospective rivals' usage of the same or similar marks, a dedicated search organization may seek out a comprehensive professional search. In the quick-paced digital market, trademark searches are essential for brand protection strategies. Understanding the trademark search procedure helps save businesses from wasting a lot of time and money developing and submitting an application for a trademark that might not be eligible for registration.
Why Do Businesses Need A Trademark Service?
If you're a business owner and you want to protect the intellectual property that makes your business unique, you might want to secure a trademark. Trademarks are legal protection against another business taking your business name, logo, or slogan.
How To Choose The Best Trademark Registration Service?
If you're a business owner and you want to protect the intellectual property that makes your business unique, you might want to secure a trademark. Trademarks are legal protection against another business taking your business name, logo, or slogan.
There are several factors you should consider when finding the best trademark registration service; here are some considerations we'd advise looking at.
Examine The Competition
To find the best trademark registration services out there, you'll need to check out all the competition. Trademark-related services range in pricing and services, so you'll have to decide what you value in a trademark company.
Look For Distinct And Striking Trademarks
The best trademark registration services will help you design a unique brand while protecting the market niche you have cornered. To avoid paying fees twice, make sure your tagline, name, and logo have a distinct edge that makes them distinctive.
Use Marks Consistently
Once you secure a trademark, you'll want to continue using the symbol that indicates your trademark along with your business name, to indicate to other businesses that the name is intellectual property that legally belongs to you.
Register Your Trademarks With The Federal Government
Probably the most important feature of a trademark engine is the fact that it properly registers your trademark (along with trademark registration fees) with the federal government. This will ensure that your trademark isn't taken, and it's registered under ownership in your name.
Final Thoughts
The best trademark service protects your intellectual property and lets you focus more time on your business. Trademark services help you with every stage of the process from submitting a trademark application to conducting a comprehensive trademark search. We have compiled a list of the best trademark services that can provide your company with the legal protection it needs.
Frequently Asked Questions (FAQs)
Do I need a trademark lawyer to file my new trademark?
No, you could file your trademark yourself or have an expert other than a lawyer help you with your trademark registration.
Do all LLC formation companies offer trademark registration services?
No, not every LLC formation service also offers trademark registration services. We suggest checking with your LLC service to find out if they also offer this specified service.
What is the difference between a trademark and a patent?
A patent is the protection of an idea, formula, or invention, to indicate that you or your company came up with it. A trademark is the protection of a name, logo, or slogan to indicate that you or your company came up with it.
ABOUT THE AUTHOR
Brenna is a finance editor who enjoys writing about entrepreneurial opportunities and personal finance tips. She graduated from Liberty University with a bachelor's degree in business and now helps small businesses market their products as a digital marketing consultant.
ABOUT THE REVIEWER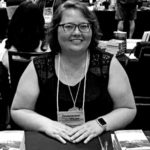 Kristina Knight is a freelance writer with more than 15 years of experience writing on varied topics. Kristina's focus for the past 10 years has been the small business, online marketing, and banking sectors, however, she keeps things interesting by writing about her experiences as an adoptive mom, parenting, and education issues. Kristina's work has appeared with BizReport.com, NBC News, Soaps.com, DisasterNewsNetwork, and many more publications.
+ 7 sources
Bizreport Advisor adheres to strict editorial integrity standards avoids using tertiary references. We have strict sourcing guidelines and rely on peer-reviewed studies, academic research. To ensure the accuracy of articles in Bizreport, you can read more about the editorial process here.
Trademark Search & Registration. www.incfile.com. Accessed December 13, 2022. https://www.incfile.com/trademark-name-search
United States Patent and Trademark Office. What is a trademark? www.uspto.gov. Published March 31, 2021. Accessed December 14, 2022. https://www.uspto.gov/trademarks/basics/what-trademark
Trademark FAQs. www.uspto.gov. Accessed December 14, 2022. https://www.uspto.gov/learning-and-resources/trademark-faqs
Trademark fee information. www.uspto.gov. Accessed December 14, 2022. https://www.uspto.gov/trademarks/trademark-fee-information
Trademark, patent, or copyright. www.uspto.gov. Published March 31, 2021. Accessed December 14, 2022. https://www.uspto.gov/trademarks/basics/trademark-patent-copyright
Trademark process. www.uspto.gov. Accessed December 14, 2022. https://www.uspto.gov/trademarks/basics/trademark-process
USPTO. Why register your trademark? www.uspto.gov. Accessed December 14, 2022. https://www.uspto.gov/trademarks/basics/why-register-your-trademark