Top 7 Best Kentucky Registered Agents 2023: Reviews & Guides
All products recommended by Bizreport are selected by our editorial team, independent of our parent company. Some of our stories include affiliate links. If you buy something through one of these links, we may earn an affiliate commission.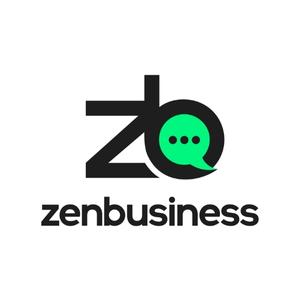 ZenBusiness
Editor's Choice, Best Overall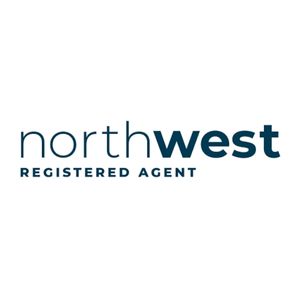 Northwest Registered Agent
Most Affordable
IncFile
Most Versatile
Limited liability company owners have many hurdles to overcome at startup. A good registered agent service can help by providing the experience and knowledge necessary to be in compliance with the state's rules and regulations. In Kentucky, registered agent services are part of the public records of the business, and a new registered agent can be served legal business documents. An owner or family member can be their own registered agent in Kentucky, or the registered agent can be a commercial registered agent. This is a third party who is a contracted registered agent for the company. Kentucky requires a company to have a listed resident agent or registered agent service, within normal business hours. In this article, we will break down Kentucky Registered Agent services.
An Overview of Registered Agent
A professional registered agent service is a business registered entity designated to perform certain actions and receive certain official documentation from the service of a process server. A registered agent may also be called a Resident Agent, Statutory Agent, or Service of Process agent, and will be in charge of paying the filing fee for new businesses. In Kentucky, the registered agent must have a principal office address, transact business during normal business hours, may handle some legal matters, and be located within the same state. This is one reason many businesses choose to contract out for resident agent services; a service can operate in multiple states for the same company, so the company doesn't have to have a new employee as the registered agent for each state.
The Kentucky Secretary of State has several registered agent requirements. These include that service of process or registered agent in Kentucky file an annual report by June 30 of each year. The Kentucky registered agent's name will be identified in the original LLC or incorporating paperwork. A registered agent in Kentucky will provide an address and Kentucky annual report. These service providers perform many other types of filings for the company including accepting legal documents, giving legal notice, filing Kentucky LLC, providing formation documents to Kentucky, and operating a compliance calendar. In the event of legal action, the registered agent will be the registered entity served with the service of process papers and will forward the complaint to the LLC.
What Are The Benefits Of a Kentucky Registered Agent?
There are several reasons to consider using a Kentucky registered agent. Most registered agent services use a Kentucky office or principal office address separate from the company storefront. The registered agent can accept service for process notifications for legal matters, and a new registered agent may represent an individual or business entity as they transact business. A commercial registered agent in Kentucky will have experience in reports creation, and ensuring compliance paperwork is current with the Kentucky Secretary. A Kentucky registered agent service allows the owner to focus on growing the business rather than paperwork. Registered businesses are noted as being in good standing with Kentucky, which builds the trust factor with consumers.
Because the physical address is that of the agent, the owners are provided additional privacy in the case of legal action. When a CEO acts as their own registered agent personal information can become available to the public. Other benefits to working with a Kentucky registered agent include limited liability partnerships, the company's formation document service, and providing annual reports. For a business to remain in good standing, the registered agent must provide annual reports by June 30 of each year. The local office will also provide annual report reminders, and hiring a service offers flexibility as they operate during regular business hours at a Kentucky street address.
Read more: Best LLC Services 2023
Top 7 Best Registered Agents In Kentucky in 2023
Read more: Best LLC Formation Services In Kentucky (KY) 2023
Top 7 Best Kentucky Registered Agents December 2023
Zenbusiness
ZenBusiness offers two services that set them apart from other Kentucky registered agent services: Money Essential and Worry Free Compliance, both available with an online account. Money Essential tracks expenses and offers a tax deduction finder. Worry-Free Compliance is a service guarantee for filing deadlines.
Starts at $0 plus state fees
Premium registered agent and compliances services
Affordable EIN and expedited filing options
No non-profit filing option
Worry-Free Compliance is offered for only 1 year free in the Starter Package; for additional years, you will have to upgrade your package
ZenBusiness offers a variety of services and economical pricing. From formation to the all-important registered agent services, they've got your back. And with thier worry-free compliance services, you can gain peace of mind while focusing on what you do best: running your business. You'll get expedited filing for your business, which prioritizes your business formation documents over others with only standard filing speed.
The ZenBusiness Starter Package, which includes no state fees, will handle all of the paperwork required to obtain your company's EIN. It saves you the trouble of going through the IRS to file your taxes. With ZenBusiness, if you go for the Starter Plan, you will get your operating agreement draft, registered agent service, and other benefits at $0. Besides, all the plans have free accounting consultations as well.
Northwest Registered Agent
Northwest offers perhaps the most comprehensive registered agent in Kentucky services, including access to a library of documents to be used for reference, and lawyer-created documents including company bylaws.
Filing for LLC Services starts at $39
Free digital and open-and-scan official mail services
Access to local "corporate guides" for questions and concerns
company documents library access
High level of customer service
Additional fees can be high
The access to additional documents and lawyer-created bylaws, etc., makes up for the higher cost of working with Northwest as your registered agent in Kentucky. The agency also offers clients access to corporate guides, making for more accurate information exchange as the guides are familiar with state regulations and laws. Fees begin at $39 + applicable state service fee for an LLC filing.
Incfile
Starting at $0 filing and fees, Incfile is the most affordable option for basic services, however, their pricing makes them very popular for professional registered agent service. However, once on board, you'll have access to a range of options and a document library.
Free services with every package
Limited liability companies Fees begin at $0
Unlimited phone/online support services
Tax consultation offered free of charge
Because of their pricing and popularity, you may experience a wait
Only Platinum Package includes expedited filing
Like other services, Incfile offers access to a library of prepared legal documentations, a free tax consultation, and ongoing customer support, which makes them a great choice for new startups.
Harbor Compliance
Comprehensive support services set Harbor Compliance apart from many professional registered agent service competitors; this includes LLC formation service. They have expedited processing; for companies in a hurry to begin operation, this may be a key selling point, but their overall pricing structure for a registered agent may be out of reach of most business owners.
Offer for-profit and non-profit filing options
Pricing begins at $99 + state fees
Comprehensive support services
Filing service
High fee structure
Difficult website navigation
Harbor Compliance has a good reputation and strong customer service, however, their fee structure is higher than competitors.
LegalZoom
LegalZoom has a lot to offer new companies, from a documents library to a high level of customer service for a registered agent. Pricing begins at $79 + state Feess, making them a very affordable option for most start-ups. They also offer a variety of law documents including wills, powers of attorney, and patent documentation that can be beneficial.
One-stop shop for legal documents
Affordable pricing plans for limited liability companies
Simple website navigation
Excellent customer service
Expensive service
Length of time to file
Add-on pricing
While LegalZoom offerings begin in the affordable range, they quickly grow with the top tier coming in at $349 + state fees; they also take up to 20 days to file documentation.
Better Legal
Better Legal's services are comparable to the higher tiers of other service providers, however, their package, which begins at $299 + the Kentucky filing fee, doesn't have as many additional services, and does not include registered agent service.
Offers additional document creation
Price is comparable to other tiered services
Only 1 LLC or 1 Corporation filing option
Packages do not include registered agent service
Additional services can be added on, but the price point becomes very high, very quickly, which may price Better Legal out of many budgets.
Incorp
InCorp has some of the best pricing we have seen, and by paying ahead the price is discounted significantly. The company offers registered agents as well as LLC formation and incorporation filing options.
Great pricing
Pricing discounts for paying ahead
Good customer support
Difficulty in canceling services
Despite their versatility, InCorp does have several reviews stating significant difficulty in canceling services. For this reason, businesses should proceed with caution and may want to speak directly with the company about cancellation policies prior to hiring them.
How To Start A Kentucky Business With A Registered Agent?
Starting a company with a registered agent is very simple. First, you will form the business entity and choose a company name. Next, fill out the DBA – Doing Business As – paperwork, and designate a registered agent. This designee is responsible for the Company's compliance and standing with Kentucky. There will be an annual cost to the LLC for these services, which should be accounted for in the budget.
How Much Does A Kentucky Registered Agent Cost?
Kentucky state filing fees for a Kentucky registered agent begin at $40 for Articles of Incorporation; the company's registered agent fees can range from $39 to $100 and are filed with the secretary of state. Other fees may include merger articles, changes to the articles of incorporation, changes in registered agents, and articles of dissolution or revocation. All can be found on the Kentucky Secretary of State's website. This means the initial LLC papers will cost at least $79. Most agent services take credit card payments and offer online filing, and provide tax notices.
How Does A Kentucky Registered Agent Help With Your Business?
The benefits of an LLC working with a registered agent are many. The registered agent acts as a liaison with the secretary of state's office and is experienced in handling the multitude of filings required for a company to begin and remain in compliance with all state laws. While there is an annual cost for the agent, they also provide a physical address, will create a Kentucky annual report as required, and can handle any changes to business documents or the registered business information.
Who Can Be A Kentucky Registered Agent Service?
Requirements for registered agent services include: to receive service of process agent must be at least 18 years of age, the business entity must have a Kentucky office within the state, and must be present during regular business hours. A Kentucky registered agent or statutory agent provides the best-registered agent service and is also required for foreign corporations.
Final Thoughts
The registered agent requirement for Kentucky is similar to other states: the agent must be 18, have a Kentucky registered agent's address, and be available during regular business hours. It is the Kentucky registered agent's responsibility to ensure your company is in compliance with state regulations. The best-registered agent service will also protect the personal information of the business' ownership and will serve as the registered agent's address so that any service of process or other legal filings are served in person at the agent location rather than the business. This will allow the owners to focus on growing the company rather than filing paperwork.
Frequently Asked Questions (FAQs)
Is a registered agent service mandatory?
Yes, it is mandatory to have a Kentucky registered agent service, but the registered agent does not have to be a Kentucky registered agent service. An owner or employee can act as the agent. Kentucky registered agent service operates during the business hours of 8 am to 5 pm, Monday through Friday for service of process notifications.
Do Kentucky registered agents need a physical address?
Yes, but the type of business address can vary. All Kentucky business entities need a Kentucky street address as well as a Kentucky registered agent address. The business address can be a post office box. The agent's address must be a physical street address that can accept mail delivery during company hours.
Where do I designate registered agents?
Kentucky registered agents are part of the public record. When you file the LLC's articles with the Kentucky Secretary of State's office, you will designate either a company owner or employee to act as your own registered agent, or a Kentucky registered agent service to act on your behalf for legal mail, mail forwarding, local office, and domestic corporations work. You can change registered agents for your limited liability company through the state. Simply fill out the Statement of Change of Registered Agent form with the Kentucky Secretary of State; the fee is $10.
ABOUT THE AUTHOR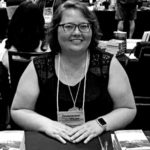 Kristina Knight is a freelance writer with more than 15 years of experience writing on varied topics. Kristina's focus for the past 10 years has been the small business, online marketing, and banking sectors, however, she keeps things interesting by writing about her experiences as an adoptive mom, parenting, and education issues. Kristina's work has appeared with BizReport.com, NBC News, Soaps.com, DisasterNewsNetwork, and many more publications.
ABOUT THE REVIEWER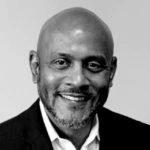 He is an organized and creative thinking sales management professional with experience in outside and inside sales in various markets. Working as freelancer in the Greater Boston Market, he moved to St. Louis and became an Account Executive, then a Sales Manager managing and coaching 12 sales reps covering a nationwide territory. He has developed his team with a combination of consultative selling and value before price coaching mindset which has won him a President's Cup and many other financially rewarding awards at RICOH. His most recent role as a Continuous Improvement Manager provided insight into the importance of delivering a quality product in alignment with the value and reputation of his organization. It further enhances the aspect of selling on value as opposed to price.
+ 6 sources
Bizreport Advisor adheres to strict editorial integrity standards avoids using tertiary references. We have strict sourcing guidelines and rely on peer-reviewed studies, academic research. To ensure the accuracy of articles in Bizreport, you can read more about the editorial process here.
Business Filings Information – Secretary of State. www.sos.ky.gov. Accessed September 30, 2022. https://www.sos.ky.gov/bus/business-filings/Pages/default.aspx

Annual Reports – Secretary of State. www.sos.ky.gov. Accessed September 30, 2022. https://www.sos.ky.gov/bus/business-filings/Pages/Annual-Reports.aspx

Registered office and registered agent required. Kentucky General Assembly. Accessed September 30, 2022. https://apps.legislature.ky.gov/law/statutes/statute.aspx?id=36549

Kentucky Registered Agent | For LLCs & Corporations. Northwest Registered Agent. Accessed September 30, 2022. https://www.northwestregisteredagent.com/registered-agent/kentucky

Get a Kentucky Registered Agent Today. ZenBusiness Inc. Accessed September 30, 2022. https://www.zenbusiness.com/kentucky-registered-agent/

Find Registered Agents for Kentucky LLCs – KY LLC Agent. www.incfile.com. Accessed September 30, 2022. https://www.incfile.com/kentucky-llc/registered-agents-kentucky-llc