How To Start A Business In Kentucky 2023?
There are some steps you should follow when starting a business in Kentucky.

Photo: Jacob Lund/Shutterstock
There are several good reasons to start a business in Kentucky[1] ranging from low utility cost, and effective networking to unmatched logistics. Kentucky also offers very strong support for innovation and entrepreneurs.
The main challenge is the steps involved when setting up your business, which can be overwhelming. But with our step-by-step guide on how to start a business in Kentucky, things can get a lot easier.
11 Basic Steps To Start A Business In Kentucky 2023
Pick a business idea
Plan your business
Get funding
Choose a business structure
Register your Iowa business
Set up banking, credit cards, and accounting
Get Insured
Obtain Permits & Licenses
Hire employees
Build a business website
Promo your business
How To Start A Business In Kentucky?
You can start making money from your business in Kentucky when you follow the following 11 steps to launch your business.
Pick A Business Idea
Having a good business idea is always the first step when starting a business in Kentucky. When coming up with a business idea, take into consideration your skill, availability, resources, interest, and the reason why you want to start a business. Also, aim at offering products and services that don't already exist in the market. Or you should think of a way to improve existing products and services.
Plan Your Business
The next step is to draft a good plan. A good business plan will offer you an idea of the start-up cost, competition, and other strategies for making money. Most importantly, a good business plan can help you get funding. A business plan is what most investors and lenders review before providing business assistance.
You can use online business plan generator software such as LivePlan, GoSmallBiz, and BizPlan to help you draft a business plan with ease.
Get Funding
Funds are the biggest entrepreneurs need to start and grow their businesses. There are several funding options for business startups in Kentucky to choose from.
To find the funding option that matches your needs, you can make use of Cabinet for Economic Development tools. Whether you want access to investors, tax credits, or small business loans, these tools will match your business with the right funding option.
Choose A Business Structure
Choosing the type of business structure to operate in Kentucky and filing the necessary paperwork is mandatory when starting a business. Kentucky Secretary of State's Business Portal offers helpful tools such as "Choose a Structure Wizard" which can help you choose a business structure and other steps involved in starting a business.
Sole Proprietorship
A sole proprietorship is the easiest to start and you don't have to file any organizational document with the Kentucky Secretary of State. It is simply an individual deciding to go to a business with the least amount of paperwork.
Unfortunately, it doesn't come with liability protection on personal assets.
LLCs
An LLC combines the benefits of liability protection with tax flexibility. For that reason, it is the most preferred and popular choice in Kentucky.
To form a limited liability company in Kentucky, you will have to file the articles of organization by the Kentucky secretary of state. You can get the form from their business forms library.[2]
The state also requires that you appoint a registered agent and obtain an EIN from the Internal Revenue Service (IRS). The state only charges the registered agent $89.
An operating agreement is also important for your LLC, though it is not a mandatory requirement by the state and you don't have to file it with the state.
Corporations
A corporation also offers liability protection just like an LLC but with more formal regulations than an LLC. This makes it the best option for most large companies' investors.
The formation process requires more paperwork than LLCs. Besides, the standard cooperation (C-corp) is subjected to double taxation – once at the corporation level than at the personal tax return. Though S-corp can save you from double taxation, it has some strict qualifications.
Nonprofits
If you are inspired to serve your community in Kentucky, starting a nonprofit is a good idea.
The non-profit is formed to facilitate social causes and for that reason, are exempt from paying tax. It is funded by a donation rather than an investor.
However, forming a nonprofit is not a one-step process, especially in the case of an incorporated non-profit.
Partnership
A partnership comes with little paperwork just like a sole proprietorship. The only difference is it has multi-members.
That said, it doesn't offer liability protection, and your assets will be at risk in case of business debts.
Register Your Kentucky Business
Registering your business name is the first step toward making your business entity legal in Kentucky. Registering your Kentucky business with the secretary of state comes with liability protection. All registration forms are available on the Kentucky Business OneStop Portal.
A sole proprietorship and general partnership that doesn't require registration should contact the county clerk where their business is located.
For more information, contact the Kentucky Department of Revenue by phone (502) 564-3306; Fax (502) 227-0772; email or visit their main office at the address:
Kentucky Department of Revenue
Division of Registration & Data Integrity
501 High Street, Station 20
Frankfort, KY 40601
Set Up Banking, Credit Cards, & Accounting
You need to have separate business and personal accounts. By dedicating business banking and credit card accounts, you further prove that your business is a separate entity and this is an added liability protection.
When you use the same account as your personal and business accounts, your assets may be at risk in case of business lawsuits.
Get Insured
Insurance is a risk management tool that protects your business, your customers, and your employees. You should discuss your specific business risks with your Kentucky insurance agency. The insurance agency will let you know the types of insurance available and the exact type of insurance you should consider purchasing.
Obtain Permits & Licenses
Though Kentucky doesn't have a statewide requirement for permits or licenses, some municipalities within the state may require that you obtain a permit or license (s) depending on your business. Depending on your business location and type, the state may require unemployment requirements, workers' compensation, and insurance for certain businesses.
You can determine whether your business needs a special type of license or permit in Kentucky by searching their database. You only key in the keyword or click on the view all if you want to have a look at the entire list.
Hire Employees
Hiring employees in Kentucky can be frightening at times because there is a lot of paperwork and state laws to comply with. For instance, you will need to get a Kentucky Employer Identification Number (KEIN), and Employer Account Registration and have employees fill out I-9, and Employment Eligibility Verification Form among many other paperwork.
Build a Business Website
The next crucial step is to create an online presence for your Kentucky business. A strong business presence is very important for your business growth.
You can now build a business website with a lot of ease thanks to online website builders such as GoDaddy.com, Wix, Squarespace, and Zyro among others.
Promo Your Business
There are several ways you can use it to promote your new business. But as a new business owner, it will be meaningless to spend exorbitant amounts on radio adverts or billboards. You must resort to inexpensive means of promoting your new business.
In Kentucky, you have an endless list of ideas including press releases, Yellow Pages, opening a website, distributing business cards, and excellent customer service among others.
Type Of Business Start In Kentucky
Kentucky is a great state to start a business and therefore, you have a lot of options here. Here are our top ten business ideas:
Start a blog
Cakeshop
Career consultant
Photography
Pest control
DJ
Babysitting
Construction
How Much Does It Cost To Start A Business In Kentucky?
This will depend on the type of business and where your business is located. The most common costs you will incur are registration and licensing.
The cost to form or register your business in Kentucky is around $0 to $40 depending on the business entity. But some business entities like LLCs and corporations will require a registered agent which is charged $89 to $99 annually. The state also offers name reservations at $15.
That said, this is one of the cheapest states to start and run a business.
Important Steps After Forming A Business In Kentucky
After forming a business in Kentucky, there are some crucial steps you need to take, most of which have been discussed above. Once you register your business, you will have to set up a business bank account, get insured, obtain a permit/license, hire employees, build a business website, and then start promoting your business.
Other important steps after forming your Kentucky business include:
Getting your tax number, which will depend on your business type
Obtain resources for managing employees
Identify regulations for your business
File a DBA if necessary
Protect your name with a trademark
Final Thoughts
Kentucky is one of the most affordable and preferred states to start a business. If you are considering starting a business in the state, we are glad, our step-by-step guide on how to start an LLC in Kentucky has made it easier for you.
Frequently Asked Questions (FAQs)
How much does it cost to form an LLC in Kentucky?
The main cost to form an LLC is filing the articles of the organization which Kentucky charges at $40 when filed online. However, there are other expenses such as registered agent service ($89) and name reservation ($15) that you may incur. 
Does Kentucky require a business license?
Though Kentucky doesn't have a statewide business license requirement, some municipalities may require some types of businesses to have one or more licenses.
What is the operating agreement for an LLC in Kentucky?
Your operating agreement is the blueprint for your Kentucky LLC. This legally binding document establishes the rules and processes for your LLC. It determines how your LLC will proceed in major situations, including voting, allocating profits and losses, transferring membership interest, and dissolving the business.
Do I need a business bank account when launching a business in Kentucky?
If you're a sole proprietor, you don't necessarily have to have a dedicated business bank account. However, some business structures require you to separate personal and business expenses to maintain your liability protection. It's always a good idea to get separate business credit cards and bank accounts to avoid commingling your business and personal finances.
Is a Federal Employer Identification Number the same as an EIN?
Your EIN is required on your business tax returns, business tax account, and tax-related documents. It is also required by many banks, financial institutions, credit card companies, and vendors. Note: A federal employment identification number (FEIN) is the same thing as an employer identification number (EIN).
ABOUT THE AUTHOR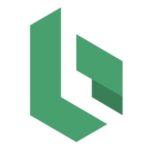 ABOUT THE REVIEWER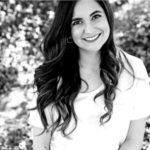 Jazmin Castello holds a Master's degree in Business Management, owns two companies, and has also published a self-help book. When she is not working or writing, she likes to spend time with her family and to travel.
+ 2 sources
Bizreport Advisor adheres to strict editorial integrity standards avoids using tertiary references. We have strict sourcing guidelines and rely on peer-reviewed studies, academic research. To ensure the accuracy of articles in Bizreport, you can read more about the editorial process here.
Team Kentucky | Cabinet for Economic Development. (2023). Team Kentucky. [online] Available at:

https://ced.ky.gov/Locating_Expanding/Why_Kentucky

.

Ky.gov. (2019). Business Forms Library – Secretary of State. [online] Available at: https://www.sos.ky.gov/bus/Forms/Pages/default.aspx.