Best Delaware Registered Agent: Top 10 Services 2023
All products recommended by Bizreport are selected by our editorial team, independent of our parent company. Some of our stories include affiliate links. If you buy something through one of these links, we may earn an affiliate commission.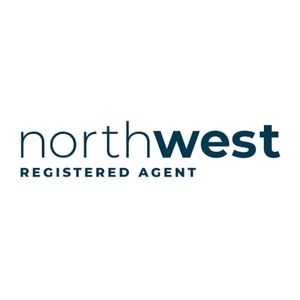 Northwest Registered Agent
Best Overall
IncFile
Best Online Tools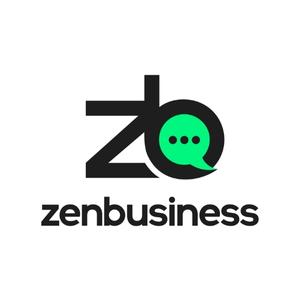 Zenbusiness
Most Well-rounded
Hiring a Delaware registered agent service is the easiest way to ensure that your company remains in good standing with every Delaware law dictated by the Delaware Secretary of State.
This article will tell you what your company's registered agent does, how they help small businesses with a Delaware department and introduce you to 10 of the best Delaware registered agent services in the state.
Keep reading to learn more.
What Is A Registered Agent?
A Delaware registered agent is like an official point of contact for your business entity. It's their job to help your Delaware business by acting as a physical address for receipt of legal documents, service of process, and official mail forwarding.
When you hire a registered agent service, you will also typically get access to other services that can help your Delaware corporation, such as help with business filings, online resources, automatic mail forwarding, and other kinds of support during regular business hours.
Your Delaware registered agent may even be able to help you form a Delware LLC or Deleware corporation, among other additional services.
How To Start Delaware Business with a Registered Agent?
If you still need your business entity formed, then it pays to do it through a registered agent service. Many of the companies on our list will give you a free year of registered agent service if your LLC is formed through them.
The process for this is very easy. You simply fill out an agent form with whichever provider you choose. Then, as you're gathering your registered agent's information, you'll have the option of starting your company. They'll help with business formation, formation documents, and every agent form that you need to sign to keep your Delaware LLC or Delaware corporation in good standing.
Read more: Best LLC Services.
Top 10 Best Registered Agent Services In Delaware 2023
Top 10 Best Delaware Registered Agents That Worth Your Money February 2023
Northwest Registered Agent
With Northwest, you get a Delaware registered agent service that will give you all of the support your Delaware company needs with state fees, an annual franchise tax report, service of process, service company, and more.
Northwest offers a lot of useful online resources and guides, which can help you with everything from corporate bylaws to legal forms. Signing an LLC operating agreement with this resident agent is a good option if you need a physical street address or help with a Delaware annual report still as well.
IncFile
With IncFile, you get a registered agent who can help your business with everything from annual report reminders to state filing fees while acting as a chief communications contact to accept service of process and be your business telephone number.
If you're a Delaware resident who wants access to their online account immediately as well, then this Delaware registered agent could be right for you as well.
ZenBusiness
ZenBusiness offers a lot of helpful online resources and services. These can help your business with accounting, taxes, mail forwarding for your business address, and provide other types of support during standard business hours.
Additionally, this company offers after-hours customer support. That makes them one of the only registered agent inc options to do so, and a good fit for a business that tends to operate at odd hours.
Rocket Lawyer
With Rocket Lawyer, you can get a ton of ongoing support for your business in the form of advice from lawyers, help with business document formation, and more. The company also offers reliable Delaware registered agent services that will help you with everything from mail forwarding to acting as a street address for your business in the state of Delaware if you need one.
This business also offers subscription-based pricing, which many of its competitors don't. That could make it a better option from a budgeting perspective for your LLC in the state of Delaware as well – especially since it includes state fees with many of its services.
Harbor Compliance
With Harbor Compliance, you get an easy-to-use registered agent service without having to pay a registered agent service cost that will break your budget. The company also has a national reputation, which can be a good thing to have associated with your business entity, Delaware LLC, or Delaware division of your company.
Customers enjoy using Harbor Compliance as well because of how easy it is to navigate the online account system while setting up mail forwarding, paying state fees, or becoming a physical address for your official service of process.
LegalZoom
LegalZoom has an industry-leading reputation. The company offers a wide variety of ongoing legal support, including help with contracts, negotiations, and more. If you want a registered agent service that can also help your business with all of the legal issues it encounters, then this could be your best bet.
Customers routinely rate LegalZoom as one of the very best options for a registered agent service in the country because it helps during normal business hours and outside of them with its impressive online resources and tools.
Better Legal
Better Legal offers a wide variety of ongoing legal and business services in addition to registered agents. The company even has an online name search tool that will help you ensure that the name of your Delaware division isn't taken by another business.
The company will also help you create your business. Customers enjoy using this registered agent service because they can get all of the different kinds of support they need from a single provider.
Incorp
Incorp offers affordable Delaware registered agent services, in addition, to help with business formation, foreign qualification, entity dissolution, and more. It's a good registered agent inc if you enjoy managing your business through a mobile app as well, as it's one of the only registered agent services that make its mobile app a key component of its marketing materials.
MyCompanyWorks
MyCompanyWorks provides registered agent services that offer some of the best value anywhere. If you're looking for low-cost registered agents that will still be able to get the job done for you, then this provider could be your best bet.
Customers enjoy using this registered agent in Delaware because it helps with other important business services like annual reports and business licenses as well. And if you need a registered agent inc that can act as your official business address, MyCompanyWorks has you covered.
Swyft Filings
Swyft Filings is a registered agent in Delaware with high customer satisfaction ratings thanks to its fast turnaround times and easily accessible customer support staff. If you want a registered agent in Delaware that you know you will be able to contact consistently, whether you have service of process or not, then this provider could be a good fit.
How Does A Delaware Registered Agent Cost?
The cost of a registered agent in Delaware should be between $99 and $300. However, you could pay more or less than this based on the registered agent service that you choose and the service that you want.
It's also worth mentioning that your LLC can get a free year of registered agent support in the state of Delaware. You just need to form your business through one of the qualifying providers on our list in order to make that happen.
How Does Delaware Registered Agent Help with Your Business?
You technically have the option of acting as your own registered agent. But being your own registered agent will take a lot of time and energy that you could be allocated to other important parts of your company.
Hiring a registered agent service will take care of all of these issues for you, such as service of process and important filing deadlines. That way, your LLC or corporation can benefit from having your leadership in other key areas.
Who Can Be A Delaware Registered Agent Service?
The only real requirement that Delaware registered agents must have is being over the age of 18. So long as you satisfy that requirement, you can be your own registered agent or hire someone else who meets the qualifications.
Final Thoughts
Hiring a registered agent will ensure that your LLC has the support that it needs with service of process and other important legal requirements to always stay in good standing without impacting your schedule.
Northwest Registered Agent is our pick for the top registered agent option in the state because of its blend of affordability and helpful online tools and resources. However, IncFile may be an even better choice if you value affordability and customer support above all else. Some companies may also prefer ZenBusiness because of its well-rounded registered agent services and resources.
The bottom line is that you can't go wrong no matter which registered agent on our list you pick. The best option for your company will come down to the specific services that it needs.
Frequently Asked Questions (FAQs)
ABOUT THE AUTHOR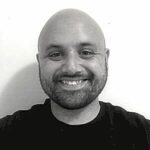 Kellan works with businesses of all sizes to help them achieve their growth goals and has won several awards for his work in the space. He is especially focused on the fields of business finance and the developing cryptocurrency industry, regularly writing about both for audiences across the globe.
ABOUT THE REVIEWER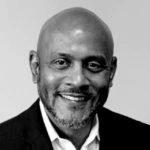 He is an organized and creative thinking sales management professional with experience in outside and inside sales in various markets. Working as freelancer in the Greater Boston Market, he moved to St. Louis and became an Account Executive, then a Sales Manager managing and coaching 12 sales reps covering a nationwide territory. He has developed his team with a combination of consultative selling and value before price coaching mindset which has won him a President's Cup and many other financially rewarding awards at RICOH. His most recent role as a Continuous Improvement Manager provided insight into the importance of delivering a quality product in alignment with the value and reputation of his organization. It further enhances the aspect of selling on value as opposed to price.
+ 6 sources
Bizreport Advisor adheres to strict editorial integrity standards avoids using tertiary references. We have strict sourcing guidelines and rely on peer-reviewed studies, academic research. To ensure the accuracy of articles in Bizreport, you can read more about the editorial process here.
Delaware Code Online. delcode.delaware.gov. Accessed November 9, 2022. https://delcode.delaware.gov/title8/c001/sc03/index.html
List of Delaware Registered Agents. Division of Corporations – State of Delaware. Accessed November 9, 2022. https://corp.delaware.gov/agents/
Franchise Taxes. Division of Revenue – State of Delaware. Accessed November 10, 2022. https://revenue.delaware.gov/business-tax-forms/franchise-taxes/
Delaware Registered Agent | For LLCs & Corporations. Northwest Registered Agent. Accessed November 9, 2022. https://www.northwestregisteredagent.com/registered-agent/delaware
Get a Delaware Registered Agent Today. ZenBusiness Inc. Accessed November 9, 2022. https://www.zenbusiness.com/delaware-registered-agent/
Registered Agents for Your Delaware LLC. www.incfile.com. Accessed November 9, 2022. https://www.incfile.com/delaware-llc/registered-agents-delaware-llc