How To Start An LLC In Delaware 2023: Free Guide
Delaware usually takes one of the top spots as the best state to form an LLC. More than 900,000 business entities have their homes in Delaware. This includes over 50% of all publicly traded companies and around 63% of the Fortune 500.
The main reason companies incorporate in Delaware is because the state offers a lot of conveniences, legal protection, and tax liability.
In this article, we are going to deal with how to start an LLC in Delaware and the costs involved. Forming your LLC comes with liability protection along with several other advantages.
Filing Requirements & Overall Delaware LLC Costs
The overall cost to set up an LLC in Delaware will depend on the state and your business requirements. That said, here is a breakdown of what you should expect to spend.
Delaware LLC Filing Fees
The main cost of forming an LLC in Delaware is filing a certificate of formation with the department of state. You can apply online or via email.
The filing fee for the certificate of formation is $90. This fee is mandatory even if you use a company formation service. The fee comes with a stamped copy of the legal document. But if you want a certified copy, you will have to pay an extra $50.
The Delaware processing speed varies depending on the volume of the document being handled. However, Delaware offers several expedited filing speeds that will speed up the process.
If you want it within one hour, you will pay $1,000 and the document has to be filed by 9:00 p.m. local time. Two hours is half the price and the document must be filed by 7.00 pm local time.
For same-day service, the document must be filed by 2:00 p.m. local time and you will only pay $100. Next-day service is half the same-day service fee but the document must be filed by 7:00 p.m. local time.
Delaware Registered Agent Service Fees
A registered agent also known as a statutory agent or resident agent can be a business or individual designated to receive service of process when your LLC is a party in legal action such as a lawsuit or summon.
Having a registered agent with a physical address in Delaware is a requirement to form a new company. Delaware offers registered agent service at only $45 per year which is cheaper than choosing a registered agent from company formation services.
Other Delaware LLC Filing Costs
Depending on your business requirement, there are several other costs associated with Delaware LLC filing. Some of them include:
Delaware LLC Name Reservation Fee
This is not a mandatory requirement but very important if you have a good name in mind but are not ready to form an LLC just yet. Delaware is among the states that will offer you this service. You can reserve an LLC name for a fee of $75.00 per name.
"Doing Business As" (DBA) Name
To run an LLC with a name different from your official name, you will have to file a DBA. The DBA must be registered in each county in Delaware where your company does business. The state only charges $25 per county.
Delaware Tax Requirements
LLCs are considered pass-through business entities for tax purposes. However, you have the freedom to have your LLC taxed as a corporation if it is a multi-member LLC. If you wish to have different tax treatment, just talk to a lawyer or an accountant licensed in the state.
In addition, LLCs have to pay an annual franchise tax of $300. The franchise tax is due starting June 1 the following year after the year you formed your LLC. For more information, visit the DOR website.
Other taxes you will handle include employment taxes (if your LLC has employees) and a gross receipts tax for your LLC.
5 Basic Steps to Start an LLC in Delaware 2023
After knowing what you should expect to spend when starting an LLC in Delaware, let's now see the steps involved in forming a Delaware LLC.
Choose a Name for Your Delivery Service, LLC
Choosing a perfect business name for your LLC is more important than any other branding strategy. When choosing the name for your Delaware LLC, you will have to follow some specific legal requirements.
For instance, Delaware requires that you include some version of "Limited Liability Company," "LLC," or "L.L.C" at the end of your business name. In addition, there are some specific words (such as banks or similar words) that the law forbids you from using when coming up with an LLC name.
That said, the trick is to make your business name as unique as possible, and that is not going to be so easy. To choose a unique business anime for your LLC in Delaware, consider the following steps:
Conduct a Delaware Name Availability Search
You have to find out if the name you are interested in is available. Just visit a Delaware name search service page and key in the name of the business you are interested in.
Delaware name search has a free version and paid version. The free services will only get your name and agent information. For more details, you will Have to pay $20 if you find it necessary.
Reserve your Delaware LLC Name
This is not a mandatory step, but a very important service in case the name you are interested in is available but you are not ready to start an LLC just yet. In such a case, you may want to reserve the name so that no one else may use it.
That said, if you are interested in reserving a Delaware LLC name, please contact Delaware's online agent.
Register a Domain for your new Delaware Business
Consider whether you can come up with a secure matching domain when you are choosing your business name. A domain name is very important because it will make your future business website easily found online.
File a DBA in Delaware
"Doing business as" (DBA) name, also known as a fictitious business name is very important if you will not be operating your business in Delaware alone. Title 6, Chapter 31 of the Delaware Code section 3101 requires that trade names ( fictitious names) be registered with the prothonotary of each county where your LLC does business.
The Delaware court provides a fill-in-the-blank pdf form certificate online. Once filled, the form is submitted with a $25 filing fee.
Check for Existing Trademark Registrations
You also have to ensure the name you are interested in is not trademarked at the federal level. check the United States Patent and Trademark Office website catalog to find out.
Choose Your Registered Agent
As mentioned before, a Delaware registered agent accepts service of process ( SOP), legal correspondence, and other legal notifications from the state on behalf of your company [4].
Your Delaware registered agent can be a person or business entity with a physical address in the state of Delaware. The cheapest way to get this service is to serve as your own register, but you should be in the office all the time to receive the document.
That is why I usually recommend you consider the choice of selecting a Delaware registered agent service. It is cheaper than having an LLC formation company such as ZenBusiness to serve as registered but still offer quality services.
File Articles of Organization
This is the main step in LLC formation. To form an LLC and run it in Delaware, you must file articles of organization with the Delaware secretary of state as provided Under Title 6 of the Delaware Code section 18-201. In Delaware, this is often referred to as a certificate of formation.
File articles of organization with the Delaware secretary of state, you will have to fill out a Delaware Certificate of Formation of LLC form on the Division of Corporations website.
The form is submitted along with $90 state filing fees, as indicated by the online fee schedule. This fee includes a file-stamped copy of that legal document. But if you want a certified copy, you will have to pay an extra $50.
The Delaware processing speed varies depending on the volume of the document being handled and whether you file it online or via email. It usually takes between 9-12 weeks. However, they offer expedited filing that can reduce the processing time to 1 hour.
Create an LLC Operating Agreement for a Delivery Service
An operating agreement is like a contract between you and other members of the company, sometimes referred to as an LLC agreement. Though it is not a mandatory document in Delaware, it is very important for your company.
This document is not filed by the state- it is your private contract that you keep at your company. It describes how the company is governed or managed, the role of each member, how to settle disputes, how you let a member exit the company, admission of new members, and voting rights.
That said, an operating agreement offers you more control over your business. If you don't have an operating agreement, it means you are leaving your company in the hands of state legislatures.
Read More: Best LLC Formation Services in Delaware 2023
Obtaining an EIN
To identify yourself with the Internal Revenue Service (IRS) on your tax returns and other documents, you need an employer identification number (EIN). Though LLCs aren't people, they often need social security numbers to make it easier for the government to track tax information.
That said, you need an EIN if your LLC has employees or is taxed as a C corporation or S corporation. EIN will also be useful when applying for a bank account for your LLC.
Thankfully, getting an EIN is very simple. You only need to apply online and download the form on the IRS website. You can also file IRS form SS-4 via fax or email. Besides, obtaining from the IRS website is free.
The Top 2 LLC Services
You don't have to go through all these processes of forming an LLC in Delaware by yourself. There are LLC formation services that will undertake the whole process for you, including serving as your registered agent.
All you need to do is to find a company formation service that balances the services offered and the charges well. For Delaware LLC formation, ZenBusiness and Northwest registered agents will be my top choice.
ZenBusiness
Starting an LLC in Delaware can't get better than using ZenBusiness. This service has been the top choice for most business owners since it was launched in 2015.
With the entry package charged at $39 plus a $90 state fee, you get a year of free registered agent service, a free operating agreement template, and an LLC formation. It is hard to find an LLC formation provider that will offer you these features at this price.
If you want other features such as EIN, worry-free guarantee, banking resolution, domain registration, and rush filing among other features, you will have to upgrade to their two top tiers.
In addition, Zenbusiness offers outstanding customer support services thanks to its responsive and knowledgeable customer support team. Their customer service has earned them great feedback on third-party sites such as Trustpilot.
Northwest Registered Agent
With more than two decades of track record of success, you have all the reasons to trust Northwest Registered Agent. Since. Since it was established in 1998, Northwest has carved a name for itself as one of the most reliable LLC formation services.
Unlike ZenBusiness which offers packages, Northwest has one filing option. This means, that you will not spend a lot of time choosing which package offers value for money.
However, Northwest is not the cheapest LLC formation service out there. In addition to $90 Delaware state filing fees, you will have to part with $225 for filing your articles of organization.
The good news is their flat rate packs a lot of features, including LLC formation, 1-year free registered agent, name search, and rush filings.
Northwest's biggest strength is its customer support. It bost a team of trained professionals that keep its premium customer support in-house. Their customer support team is very responsive and knowledgeable.
Final Thoughts
Delaware makes LLC formation very simple but still offers one of the best filing and registered agent prices. We have exhausted everything you need to know about Delaware LLC formation including the charges you may incur. If you already have a Delaware LLC or are planning to set up one, please feel free to share with us your experience.
Frequently Asked Questions (FAQs)
How much does it cost to start a Delaware LLC?
It only costs $90 to file your LLC in Delaware. A file-stamped copy of the certificate is covered in this amount. But if you need an officially certified copy you will incur some extra charges.
Does Delaware LLC pay taxes?
LLC itself doesn't have to pay tax and does not file a return with the state of Delaware. Each member of the LLC is treated as a "disregarded entity" as a sole proprietorship for tax purposes and will have to file their individual tax return.
Why is Delaware LLCs so popular?
Delaware is often regarded as one of the most business-friendly states in the USA. For that reason, a Delaware LLC with a well-drafted operating agreement is usually thought to be superior to those from other states.
How long does it take to open an LLC in Delaware?
If you file online, it will only take 9-11 weeks to form your LLC in Delaware or 10-12 weeks if you file by mail. But if you need your LLC faster than these, Delaware offers expedited filing options to choose from.
Does Delaware allow a Series of LLCs?
Delaware allows a series LLC structure where several separate LLCs operate under one "umbrella" LLC entity.
ABOUT THE AUTHOR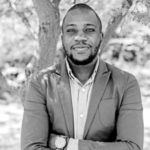 Billy Graham is a Highly skilled copywriter/editor with over 8+ years of experience working for content mills, direct clients, and SEO marketing agencies alike. Possesses extensive expertise in crafting unique copy, exceeding editorial goals, and delivering first-rate client-focused service in results-driven content production. Specialties include gaming, branded content, short-form to long-form copywriting, call-to-action, buying guides, how-to – articles, product reviews, and comparisons, copy editing, proofreading, complete QA, and in-depth research.
ABOUT THE REVIEWER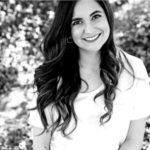 Jazmin Castello holds a Master's degree in Business Management, owns two companies, and has also published a self-help book. When she is not working or writing, she likes to spend time with her family and to travel.
+ 9 sources
Bizreport Advisor adheres to strict editorial integrity standards avoids using tertiary references. We have strict sourcing guidelines and rely on peer-reviewed studies, academic research. To ensure the accuracy of articles in Bizreport, you can read more about the editorial process here.
1.Delaware Division of Corporations. web.archive.org. Published August 10, 2011. https://web.archive.org/web/20110810011523/http://corp.delaware.gov/
2.Why Do So Many Companies Incorporate in Delaware? | Harvard Business Services. The HBS Blog. Accessed June 2, 2022. https://www.delawareinc.com/blog/why-do-businesses-incorporate-in-delaware/
3.Registered Agent Services | USA Corporate. www.usa-corporate.com. Accessed June 2, 2022. https://www.usa-corporate.com/corporate-services/registered-agent/?cn-reloaded=1
4.Delaware Registered Agent | $45 a Year | Free Mail Forwarding. A Registered Agent, Inc. Accessed June 2, 2022. https://www.delawareregisteredagent.com/?gclid=CjwKCAiAjoeRBhAJEiwAYY3nDAxC
5.Entity Name Reservation. Business First Steps – State of Delaware. Accessed June 2, 2022. https://firststeps.delaware.gov/entity_name_reservation/
6.Franchise Taxes. Division of Revenue – State of Delaware. https://revenue.delaware.gov/business-tax-forms/franchise-taxes/
7.Delaware Code Online. delcode.delaware.gov. Accessed June 2, 2022. https://delcode.delaware.gov/title6/c031/index.html
8.2020 Delaware Code :: Title 6 – Commerce and Trade :: Chapter 18. Limited Liability Company Act :: Subchapter II. Formation; Certificate of Formation :: § 18-201 Certificate of formation. Justia Law. Accessed June 2, 2022. https://law.justia.com/codes/delaware/2020/title-6/chapter-18/subchapter-ii/section-18-201/
9.DELAWARE DEPARTMENT of STATE DIVISION of CORPORATIONS FEE SCHEDULE 1 *VARIES BASED on STOCK **MUNICIPALITY FEES APPLY per CORP. IF REGISTERED AGENTS ARE LOCATED in DIFFERENT MUNICIPALITIES + a CERTIFICATE of INCORPORATION MUST BE FILED SIMULTANEOUSLY with the CONVERSION with APPLICABLE FEES.; 2020. Accessed June 2, 2022. https://corpfiles.delaware.gov/Augustfee2020.pdf