InCorp Reviews 2023: Reviewed, Ranked & Popular Alternatives
All products recommended by Bizreport are selected by our editorial team, independent of our parent company. Some of our stories include affiliate links. If you buy something through one of these links, we may earn an affiliate commission.
License Research Service
Some great discounts for volume orders.
Price matching
Domestic Mail forwarding
Located in all 50 states
Founded in 1998
Origin in Washington D.C, USA
Over 125,000 Active Clients
About the Brand
InCorp is a long-time provider of registered agent services and many more. Located in Las Vegas, it's been doing business since 1998. The company is known for its entity management system which allows incorp login. The system known as EntityWatch® helps monitor the databases of the secretary of state. If you've checked out InCorp reviews and still don't know if they're worth spending money on, then check out our InCorp services reviews.
InCorp's Advantages
InCorp rewards volume orders. Availing of their services can cost you $99 upfront but the price values can be reduced down to $67 if you go with volume orders.
Another big advantage they have over other business formation companies in the United States is their customer services. Talking to an employee of InCorp is calming and reassuring. They usually respond fast and the information they give is on point. And a lot of InCorp registered agent reviews say the same thing as well.
InCorp LLC Formation Packages
| | |
| --- | --- |
| | Yearly Pricing |
| 1 Year | $129.00 |
| 2 Years | $116.10 |
| 3 Years | $104.92 |
| 5 Years | $86.73 |
InCorp only has 1 very underwhelming formation package. What's even worse is that it's only a basic package that offers you barebone service like giving you the necessary papers and documents. Its fellow formation services competitors provide the same value at even much cheaper prices.
But this doesn't mean that InCorp LLC fails at their business services since they do give you added benefits like giving you your Federal Tax ID Number or EIN, Certificates of Good Standing, LLC Kit and Seal, and many more.
The services above are add ons to the basic package which does look bad for their client base. However, these add ons are relatively cheap which does make InCorp hold its own against its competitors.
InCorp LLC Service Review
Best Overall Value
Located in all 50 states
Founded in 1998
Origin in Washington D.C, USA
Over 125,000 Active Clients
InCorp LLC Service Brand Review
Review of InCorp
| | | |
| --- | --- | --- |
| Overall Pricing and Value | | 65% |
| Cost Value | | 60% |
| Customer Support | | 80% |
| Ease of Placing an Order | | 70% |
| Included Features | | 50% |
InCorp LLC Service Brand Review
InCorp is an amazing company that provides quality. You can easily set up an LLC with just $99 plus state fees and delivery which is a pretty good deal to have. And what we truly love about the brand is its ability for personalized orders.
Unlike your standard agent service provider, you can just directly hire a registered agent. Its competitors rely on bundles and packages that come with registered agents but this also jacks up their prices a bit.
Is This Brand Right For You?
If you're only interested in availing of services like getting documentation, hiring a registered agent, or getting your EIN, then you should go for a company that has an A la Carte method of selling like InCorp.
Cost Value
At first glance, InCorp looks like they don't offer a lot of value in terms of the cost. They only have one package deal which is their $99 LLC formation service. This basic package gives you the bare minimum to start an LLC.
However, the $99 doesn't include the state fee so you're looking actually paying more than what you've intended. The state fee varies from state to state but it's still an additional expense. You also have to take into account that they charge you with which also increases the total amount of money that you pay.
So why does InCorp get a 3 out of 5-star score if you're paying more than $99?
The answer to this is their price match guarantee and volume discounts. Despite InCorp having this a la carte way of selling their services, the prices are fairly reasonable thanks to their good price match feature. You get a reliable registered agent for 1 year at only $99 and $35 for a certificate of good standing for your business entity.
Another thing that raises the cost value score of the company is volume discounts. InCorps loves it when their customers order their services in bulk. You can drastically reduce the prices by buying in bulk from $99 down to $67. So make sure to take advantage of this.
Customer Service
One of the most important factors that determine the quality of LLC formation service is the way they treat their customers. Starting an LLC can be confusing to a lot of first-timers which is exactly the reason why they hire LLC formation companies in the first.
Luckily for you, giving quality customer support is something that InCorp services inc excels at. Customer reviews from trusted sites like Trustpilot often praise them for their excellent service and amazing customer support team.
This gives them a lot of positive reviews from customer feedback alone which makes customers stay and avail of their services. We've tested their customer support ourselves and we commend their employees for a great job.
Ease of Use
The easier it is to avail of their services, the more convenient it is for the customers. InCorp's website is quite easy to navigate and you can see all of the services they offer from starting an LLC to availing of their registered agent services.
What we love so about this is that you can see everything that they have to offer. Sadly you can't see the prices of the services from the get-go as you have to drag the mouse over the service itself or click on it which can be time-consuming and inconvenient.
Their website even has a separate page that highlights their prices from registered agent services to getting an EIN (Employer Identification Number). Asides from this you have to contact them yourselves to avail of their price match guarantee which is also inconvenient.
Overall, these little inconveniences prevent us from rating their ease of using 4 stars or higher. It might be minor thing, but some people can find it irritating and they feel that it wastes a bit of their time. 
Included Features
This is the category that really brings the score of InCorp LLC formation services down. A lot of reviews of InCorp say the same thing as well. Since the company only features a single package that gives you the bare basics of forming an LLC, then they don't really have much to offer.
The business formation service does have a lot of services but they follow an a la carte way of doing things which can be annoying to do if you simply want to get multiple features. You can avail of their registered agent service at a low price and get other services that you need allowing for more personalization.
They could do better since the lack of packages can be a dealbreaker to a lot of people, especially for a business owner who plans on creating a better business by looking for amazing bang for your buck deals. 
Overall
Overall, InCorp is a reliable company that delivers pretty well. They generally have positive customer feedback thanks to their amazing customer support team that carries the company.
We're a little disappointed at the lack of packing but their a la carte business model can be appealing to a lot of business owners who prefer to customize their orders. We give this company a 3.3 out of 5 stars makes it a pretty decent service.
Our score is similar to other review sites like Better Business Bureau (BBB) and we agree with them that the company is reliable but they could do better.
2 Top LLC Alternatives
| | | |
| --- | --- | --- |
| | ZenBusiness | IncFile |
| Basic Formation | $39 | $0 |
| Full Formation | $39 | $149 |
| Full Formation + Website | $249 | $249 |
| Detail | Read Review | Read Review |
| Link | | |
ZenBusiness
ZenBusiness is a fairly new company founded in 2015 that quickly rose in the ranks. It is currently considered to be one of the best business formation services out there. It has tons of positive customer reviews and feedback that sets it apart from the rest.
IncFile
Founded in 1998, Northwest Registered Agent is a veteran when it comes to business formation and registered agent service. It is a good alternative if you're looking for reliability since they have quality registered agent services in every state.
Brand's Disadvantages
InCorp advantages also serve as their disadvantage as well. Since they sell services a la carte, they aren't as appealing or as valuable to customers who prefer to buy things in a discounted bundle.
Their $99 package can also be a bit of a letdown considering that it only gives you the bare minimum for starting an LLC. These disadvantages are just some minor inconveniences when using InCorp's services and they're still a reliable company despite this.
Conclusion
Out of all the incorp reviews, our review does not shy away from their lack of packages and delays. We sincerely hope that they improve on this in the future since it doesn't provide a lot of value. Asides from this, the company delivers.
In conclusion, InCorp is a reliable company that offers a lot of things from registered agent service to help you form an LLC. It may have some kinks here and there but it's trustworthy and they are known for delivering on its promises. So what did you think of our InCorp services inc reviews?
Frequently Asked Questions (FAQs)
What is InCorp known for?
InCorp is known for its registered agent service and its reputation for having cheap and affordable LLC formation services.
Is InCorp received well by its customers?
Yes. InCorp has tons of positive customer reviews which shows that they provide excellent and reliable service.
Is there a reason why I should not avail of InCorp's services?
Yes. If you value package deals, then InCorp is not for you since they provide individual services a la carte style.
ABOUT THE AUTHOR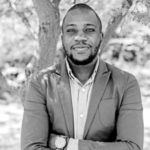 Billy Graham is a Highly skilled copywriter/editor with over 8+ years of experience working for content mills, direct clients, and SEO marketing agencies alike. Possesses extensive expertise in crafting unique copy, exceeding editorial goals, and delivering first-rate client-focused service in results-driven content production. Specialties include gaming, branded content, short-form to long-form copywriting, call-to-action, buying guides, how-to – articles, product reviews, and comparisons, copy editing, proofreading, complete QA, and in-depth research.
ABOUT THE REVIEWER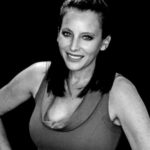 Marie Still has 19 years in digital & brand marketing, fiction author with 3 books under traditional publishing contract, editor (fiction/nonfiction). She has an MBA in Marketing.
+ 4 sources
Bizreport Advisor adheres to strict editorial integrity standards avoids using tertiary references. We have strict sourcing guidelines and rely on peer-reviewed studies, academic research. To ensure the accuracy of articles in Bizreport, you can read more about the editorial process here.
Murray, D. (n.d.). Black Box: The LLC and the Future of Disclosure Requirements Black Box: The LLC and the Future of Disclosure Requirements. [online] Available at: https://scholarship.shu.edu/cgi/viewcontent.cgi?article=2215&context=student_scholarship [Accessed 22 Jan. 2022].
‌Proquest.com. (2022). Should your firm operate as a LLC? – ProQuest. [online] Available at: https://www.proquest.com/openview/abf8c74697851478c0fc8ff551d3b889/1?pq-origsite=gscholar&cbl=48428 [Accessed 22 Jan. 2022].
‌Google Books. (2013). Advising the Small Business. [online] Available at: https://books.google.com.ng/books?hl=en&lr=&id=iiVm2Y2qhroC&oi=fnd&pg=PR11&dq=consult+a+legal+practitioner+for+an+llc&ots=27wrtkZRNa&sig=CszETHbC2yp1PPeOSULGZINq63I&redir_esc=y#v=onepage&q=consult%20a%20legal%20practitioner%20for%20an%20llc&f=false [Accessed 22 Jan. 2022].
‌Turner, S. and Endres, A. (2017). Strategies for Enhancing Small Business Owners' Success Rates. [online] ScholarWorks. Available at: https://scholarworks.waldenu.edu/ijamt/vol16/iss1/3/ [Accessed 22 Jan. 2022].