How To Start An LLC In Minnesota 2023?
Starting a new business can be an arduous process.

Photo: Jacob Lund/Shutterstock
Starting a new business can be an arduous process. It involves thinking up an awesome idea, dreaming and planning to make the idea a reality, actually following through with your plan, and pivoting when the inevitable changing of plans has to happen. There are many steps to the process, and so many chances along the way to give up on your dream to start a new business. One of these overwhelming decisions is the choice of how to form your new business. You could choose an S-Corp, a C-Corp, an LLC, or a sole proprietorship. Each has its benefits and drawbacks, but some are better than others for your specific situation. 
If you're overwhelmed with which business model is right for you, an LLC can be a great place to start your small business journey. They offer personal protection, and a great tax model for small businesses just starting since you can file your business income along with your taxable personal income.
What Is An LLC?
An LLC is a form of business that helps protect your personal assets and personal liability while letting you combine your business and personal income on your taxes. 
It's kind of a win-win if you're looking for a simple business model that protects your assets in the case of a lawsuit or business failure. LLC stands for Minnesota limited liability company, and it is a business entity that truly limits your personal liability. An LLC can have just one owner, or it can be a limited liability partnership.
In the case that you have any issues or lawsuits, your personal assets won't be seized if you have an LLC. You'll also be able to combine your business income with your personal income, which helps simplify your tax filing process. No complicated tax forms are required, and no problem if you start a side hustle that doesn't work out in the end, although we hope for the best with our ventures. 
What Is An LLC In Minnesota?
In Minnesota, LLCs are a popular way to form a new business. Minnesota residents can file their LLC online or in person with a filing fee of $135, and it only takes a few days for the secretary of state to process your paperwork and okay your new registered LLC.
It's a great time to be an entrepreneur in this state, since consumers are beginning to shop again after the pandemic, and the economy is on the up and up.
Benefits Of Starting In Minnesota
There are a few benefits to starting a Minnesota LLC, including the fact that the state has a great economic outlaw right now. Entrepreneurs and innovators can expect a robust market to enter, and the excitement of consumerism continues to develop after the pandemic.
Minnesota also offers relatively low LLC filing fees, no fee for annual renewal of your LLC, and an extremely easy-to-use interface on its website. We like how the Minnesota Secretary of State breaks down the process in plain English on their website.
Requirements To Start An LLC In Minnesota
Before you dive in and start your Minnesota LLC, check out the specific requirements that the state sets forth for each new limited liability company.[6]
Appoint a Registered Agent
A registered agent is technically not required by Minnesota law, but it's a great idea to appoint one so you know exactly when and where all of your legal correspondence will be sent. 
A registered agent is really just an appointed representative who will receive official legal documents that may be important and timely. You have three options for appointing a registered agent, but all must have a registered office address in the state of Minnesota:
You can act as your own registered agent, appoint a registered agent service, or designate another professional within your company to act as the registered agent. All of these options must have a business address that exists within the state of Minnesota.
The LLC's Name Must Be Different From An Existing Business
It is, however, required that your Minnesota LLC have a unique name not already taken by another Minnetora LLC. This will entail reading through the Minnesota LLC naming guidelines and choosing an LLC name that meets these requirements.
Part of the requirements laid out includes picking a business name that is unique so it can be differentiated from other Minnesota LLCs.
How Much Does An LLC Cost In Minnesota?
It costs $135 to start an LLC in Minnesota. This cost is paid directly to the Minnesota Secretary of State if you file your Minnesota LLC on your own. This price is similar to that of many other states, if not a bit lower. 
If you choose to use a professional service for filing your LLC, they might also charge a processing fee.
Final Thoughts
Small business ownership has been made pretty simple in America, but there are still a few hoops to jump through with each state law. Some requirements are the same from state to state, but the Minnesota secretary of state has pretty normal regulations for their new LLCs.
If you're new to business ownership and trying to navigate the waters of starting your own business in Minnesota, you're not alone. The good news is that you can file online or in person, and be ready to conduct business with your company with liability protection in just a few days.
Frequently Asked Questions (FAQs)
ABOUT THE AUTHOR
Brenna is a finance editor who enjoys writing about entrepreneurial opportunities and personal finance tips. She graduated from Liberty University with a bachelor's degree in business and now helps small businesses market their products as a digital marketing consultant.
ABOUT THE REVIEWER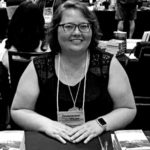 Kristina Knight is a freelance writer with more than 15 years of experience writing on varied topics. Kristina's focus for the past 10 years has been the small business, online marketing, and banking sectors, however, she keeps things interesting by writing about her experiences as an adoptive mom, parenting, and education issues. Kristina's work has appeared with BizReport.com, NBC News, Soaps.com, DisasterNewsNetwork, and many more publications.
+ 6 sources
Bizreport Advisor adheres to strict editorial integrity standards avoids using tertiary references. We have strict sourcing guidelines and rely on peer-reviewed studies, academic research. To ensure the accuracy of articles in Bizreport, you can read more about the editorial process here.
State.mn.us. (2023). Office of the State Of Minnesota Secretary of State. [online] Available at: https://www.sos.state.mn.us/business-liens/start-a-business/naming-your-business/.

State.mn.us. (2023). Search Business Filings. [online] Available at: https://mblsportal.sos.state.mn.us/Business/Search.

‌Minnesota Department of Employment and Economic Development. (2020). Forming a Limited Liability Company / Minnesota Department of Employment and Economic Development. [online] Available at: https://mn.gov/deed/business/starting-business/organizing/forming-limited-liability.jsp.

Irs.gov. (2017). Employer ID Numbers | Internal Revenue Service. [online] Available at: https://www.irs.gov/businesses/small-businesses-self-employed/employer-id-numbers.

State.mn.us. (2023). Taxes and Rates | Minnesota Department of Revenue. [online] Available at: https://www.revenue.state.mn.us/guide/taxes-and-rates.

State.mn.us. (2023). Office of the State Of Minnesota Secretary of State. [online] Available at: https://www.sos.state.mn.us/business-liens/business-forms-fees/minnesota-limited-liability-company-forms/.