How To Start A Business In Mississippi In 2023?
Mississippi is one of the cheapest and preferred states to start a business. According to the latest data, Mississippi has 262,272 small businesses which are 99.3% of Mississippi businesses [1].
The challenge is starting a successful business. But with our step-by-step guide on how to start a business in Mississippi, things can get a lot easier. We offer a comprehensive guide from coming up with a business idea to important steps you need to take immediately after forming a Mississippi business.
11 Basic Steps To Start A Business In Mississippi 2023
Starting a business can be a very long process, but for Mississippi, we have narrowed the process just to 11 steps.
Pick A Business Idea
Picking the right business idea is a very important step in starting a business. You should always aim at coming up with a product or service that doesn't already exist in the market. Or you should aim at refining the products or services that already exist.
You should also come up with a business idea that suits your personal strength and interest. That will help you handle the challenges that you will be facing along the way.
Plan Your Business
Creating a business plan is one of the most crucial steps when starting a business in Mississippi. A business plan will help you map out everything that you require to make your business successful.
A business plan should have the following sections:
An executive summary
A market analysis
A competitive analysis
Your business model
Your clothing line's unique selling points
Your marketing and sales strategy
When crafting your business plan, you should have the following in mind:
Who is your target audience?
What will you name your clothing line business?
What will you charge your customers?
What are the startup and ongoing costs?
With several business plan resources online, you don't have to be an expert to craft a great business plan. Anyone can create a good business using these resources.
Get Funding
After crafting a good business plan, the next step is to look for funding. A well-crafted business plan can help you convince potential investors to finance your business.
There are several in-state loans and programmes that offer financial assistance [2]. Some of these include:
Choose a Business Structure
A business structure is how your business is legally organized. The primary business structures that you can choose in Mississippi include:
Sole Proprietorship
Sole Proprietorship is the cheapest and easiest business structure to start. It is simply one deciding to go to business.
However, it comes with several drawbacks including a lack of liability protection. A sole proprietor's personal property such as cars, houses, or land can be used as collateral to repay for business actions. A sole proprietor also pays self-employment tax on all profits.
LLCs
A limited liability company (LLC) is the most preferred legal business entity in Mississippi due to its flexibility and tax advantage. The best part, it offers liability protection such that if your business gets sued, your personal assets cannot be used to repay for your business actions or debts.
Forming an LLC in Mississippi is very simple with only a little paperwork that anyone can do. The key steps include:
Appoint a registered agent
prepare and file the articles for the organization
Prepare an operating agreement
Apply for EIN
But if you want peace of mind, several LLC formation companies can undertake all the paperwork on your behalf. Our top two choices for Mississippi LLC formation include:
The Top 2 LLC Services
Corporations
Just like an LLC, a corporation also offers liability protection and is not subjected to self-employment tax. It requires a little more paperwork to form than LLCs including:
Appoint a registered agent
prepare and file the article for a corporation
Write up corporate bylaws
Appoint a board of directors
Apply for EIN
The two main types of corporations are C-corp and S-corp. C-corp is the standard corporation and anyone can start it. S-corp has qualifications that must be met for you to form them. Unlike C-corps, S-corps are not subjected to double taxation.
Nonprofits
Non-profit is formed to facilitate social causes and for that reason, are exempt from paying tax. They are funded by donations rather than investors.
Non-profit corporations are formed in the same way as corporations [3]. You can file using the Watson Micheal Secretary of State online filing system.
Partnership
A partnership is just like a sole proprietorship but with multiple members. This means it doesn't offer personal assets protection, and you will be held liable for your business actions. 
Related: How to Form an LLC in Mississippi
Register Your Mississippi Business
You will have to register a business name for your LLCs, nonprofits, and corporations for you to form them in Mississippi. Filing of the registration documents is only done by the Mississippi secretary of state [4].
To find out if your business is eligible for registration, contact the Mississippi secretary of state via:
Business Services
125 South Congress Street
Jackson, Mississippi 39201
(601) 359-1633
Secretary of State Doing Business in Mississippi Guide
Sole-proprietorship and partnership don't require registration unless you want to file for a DBA.
Set up Banking, Credit Cards, & Accounting
Your business needs a dedicated business bank account, credit card, and accounting. This way, you further prove that your business is a separate entity from your assets.
Get Insured
Business insurance helps cover the costs associated with property damages and liability claims [5]. Without business insurance, you will have to cover natural disasters, accidents, and lawsuits out of your pocket.
For more information, visit the Small Business Administration website.
Obtain Permits & Licenses
Some businesses must obtain a license to operate in Mississippi. This will also depend on the city or the county where you are located. Different locations have different requirements.
The most common types of business and licenses include:
Business Licenses / Tax Permits
Building Permits
Health Permits
Occupational Permit
Signage Permits
Alarm Permits
Zoning Permits
Alcohol & Tobacco Permits
Hire Employees
Hiring employees is a very important step when starting your business unless you want to operate as a sole employee. To hire employees in Mississippi, you'll have to register with the IRS for employee taxes among several other departments to remain compliant with the state.
However, the Mississippi Department of Employment Security understands finding the right employee is not easy. That is why they take the initiative to offer you excellent resources to help you find the right employees [6].
Build a Business Website
A business online presence is an equally important step when setting up a business. Creating a website is now very simple thanks to online website building tools such as GoDaddy.com, Wix, Squarespace, and Zyro among others.
Promo Your Business
There are several ways that you can use to promote your business. The good news is, that you don't need a huge budget or previous experience to make your brand go public. You can simply use your free social media account as your main marketing channel.
Social media platforms such as Facebook or Instagram provide you with cost-effective means to reach millions of potential customers worldwide.
Important Steps After Forming A Business In Mississippi
Some of the most important steps you should take immediately after forming or registering include:
Setting up a banking account
Credit card & accounting
Getting insured
Obtaining a permit & license
Hiring employees
Creating an online presence
Promoting your business
Obtaining a federal employer identification number (FEIN)
Tax registration
However, there is a lot more to add to the list depending on your business entity.
Type Of Business Start In Mississippi
Mississippi can accommodate nearly all types of small businesses you can think of. Some of the most lucrative businesses you can start in Mississippi include:
Appliance Repair
Day Care
Fitness Center
Car wash
Tea Shop
Clothing Boutique
Jewelry
Taxi
Home Appliance Renting
Cleaning
How Much Does It Cost To Start A Business In Mississippi?
The cost to start a business in Mississippi varies widely depending on the type of business structure that you are starting. For instance, you can simply decide to start a sole proprietorship without any startup fees.
That said, starting a business in Mississippi can cost between:
$0 – $50
Domestic LLC – $50
Domestic Corporation – $50
This means that Mississippi is one of the cheapest states to start a business.
Final Thoughts
Hopefully, we have offered you enough information and resources needed to start a business in Mississippi. Mississippi is one of the cheapest states to form a business and offers several reliable resources to help you start your business. If you are planning to start a business in Mississippi or already have a running business, feel free to share with us your experience.
Frequently Asked Questions (FAQs)
What is needed to start a business in Mississippi?
Business requirements in Mississippi will depend on the type of business you want to start. But whatever the case, it all starts with coming up with a great business idea. Other requirements such as getting insurance, license, or funding will depend on the business.
How much does it cost to start a business in MS?
To incorporate a domestic business with the Mississippi secretary of state, you will have to pay a $50 state filing fee. This is one of the cheapest filing fees you will get in the U.S.
Is Mississippi a good place to start a business?
Mississippi is one of the best places to start a business due to its affordability and availability of employees.
Do I need to register my business in Mississippi?
By forming your LLC, corporation, or non-profit corporation, you register with the Mississippi secretary of state. You will also be required to register your business if your out-of-state business will be operating in Mississippi.
ABOUT THE AUTHOR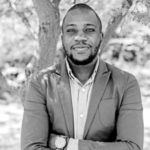 Billy Graham is a Highly skilled copywriter/editor with over 8+ years of experience working for content mills, direct clients, and SEO marketing agencies alike. Possesses extensive expertise in crafting unique copy, exceeding editorial goals, and delivering first-rate client-focused service in results-driven content production. Specialties include gaming, branded content, short-form to long-form copywriting, call-to-action, buying guides, how-to – articles, product reviews, and comparisons, copy editing, proofreading, complete QA, and in-depth research.
ABOUT THE REVIEWER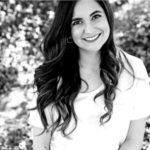 Jazmin Castello holds a Master's degree in Business Management, owns two companies, and has also published a self-help book. When she is not working or writing, she likes to spend time with her family and to travel.
+ 6 sources
Bizreport Advisor adheres to strict editorial integrity standards avoids using tertiary references. We have strict sourcing guidelines and rely on peer-reviewed studies, academic research. To ensure the accuracy of articles in Bizreport, you can read more about the editorial process here.
https://cdn.advocacy.sba.gov/wp-content/uploads/2020/06/04143114/2020-Small-Business-Economic-Profile-MS.pdf
Mississippi Loans & Grants | Mighty Mississippi. Mighty Mississippi. Published March 3, 2022. https://mississippi.org/minority-small-business/grants/
Non-Profits | Michael Watson Secretary of state. Ms.gov. Published 2022. https://www.sos.ms.gov/business-services/non-profits
Form A Nonprofit Corporation | Michael Watson Secretary of state. Ms.gov. Published 2022. https://www.sos.ms.gov/form-nonprofit-corporation
Get business insurance. Get business insurance. Published 2022. https://www.sba.gov/business-guide/launch-your-business/get-business-insurance
MDES – Recruit Employees. Ms.gov. Published 2013. https://mdes.ms.gov/employers/recruit-employees/
‌