10 Best Website Builder For Small Business For 2023
All products recommended by Bizreport are selected by our editorial team, independent of our parent company. Some of our stories include affiliate links. If you buy something through one of these links, we may earn an affiliate commission.
GoDaddy
Best for customer support
Zyro
Best Choice For Selling Online
Weebly
Best for scalability
Are you looking for a website builder for your business? There are plenty of options on the market that allow you to create your website without any coding knowledge or hiring web designers. Before building your own website, you need to find the perfect website builder you can use to get out of reach. With overwhelming options on the market, it can be difficult to select the right website builder. This article describes the popular website builders on the market to help you select the most convenient. We review each website builder's pros, cons, and how it works.
10 Best Website Builders For Small Business Owners 2023
Features Of The Best Website Builder For Small Business: Zyro
It has a huge range of powerful features
The platform is highly user-friendly
More than 500 industry-specific themes
Drag-and-drop capability
10 Best Website Builder For Small Business Owners 2023
Zyro
Zyro is a perfect site builder for businesses or individuals who don't have much experience creating their websites. The websites are high quality with important elements to provide a good user experience for your visitors.
It is a basic site builder
The templates provide a great user experience
Unique AI branding tools
You can easily draw your ideas
It comes with e-commerce functionality and a free SSL certificate
Prices renew at higher rates
You can't switch templates once the site is live
This is the easiest and most intuitive site in the market. The template editor is section-based, meaning you can add and delete different page elements in just a few clicks. A grid format will show up to guide you in dragging different page elements. Its 30-day money-back guarantee is impressive, and the starting price of $2.90 per month for regular sites and $9.99/month for e-commerce sites is excellent. However, the templates are not extremely customizable.
Squarespace
This is one of the popular builders for small business owners. It provides all the features a small eCommerce store needs and has a premium on quality.
It has modern and elegant templates
An easy-to-use platform
Beautiful designs for sites
Great functionality to support your online store and blog
Drag-and-drop feature with a variety of design options
It has SEO tools and other built-in tools
Lacks multi-language approach from out of the box
High price in plans
Squarespace is tailor-made for creative industries with the most divine templates you can think of. This is an all-in-one platform that can handle blogs, e-commerce, and domain hosting. If you get some plugins, Squarespace can have more eCommerce tools. It has built-in functionality that allows you to accept online payments, track your customers, and create gift cards. Its pricing plans reflect its elegant exterior. The prices range from $12 to $40 per month with a two-week free trial.
Weebly
Weebly excels at making good-looking websites for less since you don't need lots of fancy features. It's one of the most user-friendly website builders in the market that gives you a personalized domain and email address.
Fully customizable CSS and HTML templates
Intuitive interface and attractive, responsive themes
Free e-commerce options in the highest-tier plan, including an SSL certificate and basic shopping cart
Weebly supported third-party apps and extensions
You get a generous 30-day money-back guarantee
It allows you to export page content via zip files and blog posts to migrate to RSS.
There is not a lot of customization
Weebly is great for small business sites with various templates, decent designs, and e-commerce functionality. Its built-in features and service-based business templates make it stand out among the rest. For example, the drag-and-drop editor allows you to easily set up your page in just the way you want. Since this web builder is best for a simple website, it doesn't have a lot of customization. Weebly has a generous free plan with prices ranging from $8 to $38 per month.
GoDaddy
GoDaddy website builder helps create the initial design for your website by asking a series of questions about the site's purpose. It works best for personal sites, though it can also create sleek and functional online stores.
Comes with built-in marketing features such as search engines
You can build a website in minutes
It automatically reformats a website when switching games
Ash content creation tools to look amazing on any device
Its features lack depth and quality
The site is not ideal for blogs
Whether you're looking to build a website, host one, or just buy a domain name, GoDaddy has you covered. It comes with beautiful and customizable templates that are easy to use. You can find built-in social media marketing tools such as SEO and Google Analytics tools. The site builder doesn't need coding experience, as you can start building your site with drag-and-drop tools. You get a 2-week free trial, and plans range from $5.99 to $29.99 per month.
Shopify
This is the ideal e-commerce website builder if you want to build a sophisticated e-commerce website. It has a powerful e-commerce platform compared to other website builders due to the huge app store ecosystem.
This platform is quite intuitive and easy to use
It has attractive templates and is fully responsive
A great option for anyone interested in dropshipping
You can create versions of your site in different languages
Comes with an email marketing tool to host thousands of subscribers
You must install an app to use key functionality
Shopify is a great choice for small businesses hoping to build a powerful e-commerce website. It has tons of features and apps that can help you sell your products and actively grow profits. The core of Shopify includes everything most online stores need. It provides everything from SEO guidance to mobile responsive themes and multichannel integration to help sell across marketplaces and social media. For example, you will find gift wrap upsells, out-of-stock notifications, and eBay syncing in the app store.
WordPress
This website-creating platform and content management software gives you a simple way to create business websites, forums, and membership sites. It is widely known as one of the world's biggest blogging platforms.
Comes with built-in business tools for content management and smart tags
It offers a free plan
Has an abundance of features
Has intuitive design capabilities and the drag-and-drop editor
Comes with a huge number of themes and plugins to help you deploy any kind of website without programming skills
Sometimes the plug-in versions don't align with the WordPress fashion
You can install plug-ins using a free plan unless you upgrade
WordPress is the ideal platform if you're after a blog, as all the templates are tailor-made for blogs. It is the best website builder software if you want complete control over your website code. You can use WordPress to create resumes, portfolios, and blogs. The free plan is available, while a premium plan starts at $4 per month. You can access all the basic features and receive a WordPress subdomain using a free plan. However, you may need to pay extra for any plugins to install for things like SEO.
Duda
This is the perfect builder if you want a well-designed website but lack creative flair. It has templates that provide you with a great starting bias and helpful tips along the way on how to build the perfect website.
No limits on creativity
Surprisingly easy to use
Offers a modern website building space
It has great built-in prompts that give recommendations when creating your website
This builder imposes no limit on where to place things on your web pages. It is a drag-and-drop builder that makes it easy to move elements around the page. You can place anything anywhere without instructions to a rigid template. Duda offers advice and guidance on building the perfect website. Its flexibility comes with personalized user journey options that can tailor the way different customers see you outside. However, Duda lacks SEO support, and you will need to be switched on when trying to optimize your website.
Wix
Wix is the best overall website builder based on its premium design flexibility and ease of use. It allows more freedom to customize your website pages, and it comes with plans that suit the different needs of a wide range of website designers.
It's easy to use
Has one of the most intuitive drag-and-drop features
A wide range of design options and templates, even with the free version
Comes with add-ons such as Wix form builders
Limitless customization options
It's not a good choice if you are looking for e-commerce plans
Doesn't offer optimal speed
There is no 24/7 customer support
This is one of the best website builder for small business. It sets the standard for website building with over 500 beautifully designed templates to choose from. You can create beautiful websites and customize almost everything you can think of using their drag-and-drop website builder. The platform helps you tweak and customize all areas of the site without needing coding knowledge. Take advantage of the Wix ADI (artificial design intelligence) tool as it supports anything from blogs and e-commerce to service-based businesses and multilingual sites. However, it might not work for every small business website since its prices are low and it doesn't offer the most plugins.
HostGator
65% Discount Code:
GATORMODEL
HostGator is a popular choice for its simplicity and price. It is a reliable and free hosting service offering 24/7 customer support.
It has a simple and powerful drag-and-drop interface
Generous money-back guarantee
Comes with a good number of features
Reliable web hosting services
It doesn't have blog features
Higher monthly pricing
This website builder offers switchable templates and tools needed to build an attractive website without breaking the bank quickly. It has a web hosting service that fits all budgets and requirements. It also ranked highly in terms of ease of use and overall user experience. HostGator provides one of the best customer services in the industry. You can reach out to the customer support team by phone, live chat support, and ticket best email support 24/7
1&1 IONOS
This builder is designed predominantly for small business that needs our space online for their service-based companies. It comes with various features to help you promote and grow your business, such as social media integration.
Its templates cover lots of different Industries
Camassa wide range of industries
Cheap plans starting at $5 per month
It has specific tools designed to scale a business
There is no free plan available
The website design looks a little dated
Limited features with no app store
This web builder is perfect for startups, as it can give you a more serious site with a clear structure. While its templates look a little dated and serious, this should not be a problem for white-collar industries. The platform is restrictive when it comes to customization. If you're on a budget, it is the cheapest website builder. The prices range from $1 to $30 per month, making it affordable for website builders.
How Do You Pick The Best Website Builders For You?
Make the Most of Free Trials and Free Plans
Most website builders offer either a free trial or the best free website builder plan. Before choosing our website builder, use the free trials to test whether it meets your needs.
Think About What You Want to Make
The most important factor to consider is the type of website you want. If you are in the creative industry, Squarespace is the most suitable. Someone in the blogging industry might check out WordPress, while a start-up will find the right fit on 1&1 IONOS.
Factor in Your Budget
Your budget can dictate which website builder to choose. If you want a personal website and have a small budget, Wix offers the best free plan. If you're a business and want to invest in a professional website, you may need to spend some money to reap the rewards in the future.
How much does a website builder cost?
The price depends on the features required to run your website. A simple website builder for small business can cost between $100 and $500 to build. However, these prices will increase depending on your goals. For example, a custom-built website with lots of pictures can cost as much as $30,000 or more. Look beyond the cost of your website builder subscription for any additional costs you may incur.
Conclusion
Website builders offer a set of tools that you can use to assemble a website visually. Whatever website builder you choose, you can create a functional website that establishes a small business online presence. The beauty of these builders is that you don't need technical know-how to create a website. From our discussion, Wix is the best option for creating websites due to its flexibility and efficiency.
Frequently Asked Questions (FAQs)
What is the cost of a website builder?
A simple website builder can cost between $100 and $500 to build if the business is starting out.
What is the best online store or e-commerce website builder?
Shopify usually leads the pack when looking for the best e-commerce builder. It has a powerful e-commerce platform than any other website builder due to the huge app store ecosystem.

Which website builder is easiest to use?
Weebly is one of the best favorites in terms of ease of use. You simply drag images, text boxes, buttons, and more around your page until you're satisfied.
What is the best overall website builder?
From our discussion, Wix is the best option for creating websites due to its flexibility and efficiency.
Can I create a website for free?
So many website builders are offering free plans, so you don't have to pay. However, most free website builders hold a lot of important features back. For example, you can't use a custom domain and will have ads for the builder.
ABOUT THE AUTHOR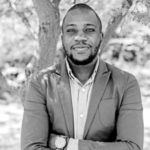 Billy Graham is a Highly skilled copywriter/editor with over 8+ years of experience working for content mills, direct clients, and SEO marketing agencies alike. Possesses extensive expertise in crafting unique copy, exceeding editorial goals, and delivering first-rate client-focused service in results-driven content production. Specialties include gaming, branded content, short-form to long-form copywriting, call-to-action, buying guides, how-to – articles, product reviews, and comparisons, copy editing, proofreading, complete QA, and in-depth research.
ABOUT THE REVIEWER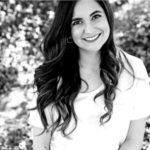 Jazmin Castello holds a Master's degree in Business Management, owns two companies, and has also published a self-help book. When she is not working or writing, she likes to spend time with her family and to travel.