How To Change LLC Address 2023: Free Guide
An LLC is a corporate designation for many businesses in the United States. LLC stands for limited liability company. It may also be known as a sole proprietorship. Forming an LLC can provide legal protections for the owner from legal action, may offer liability protection, and makes the business a legal entity. Because the business is its own entity under the LLC designation, the assets, bank accounts, and other possessions like home or car, are not considered company assets. An LLC will also have an independent and exclusive business name, which means that once incorporated no other business within that state can use the same name. An LLC is a pass-through entity which offers tax advantages. Pass-through means that the LLC owner can report profits and losses within personal tax returns. A change of address such as this is one reason that many LLC owners choose to list the official LLC address as that of their registered agent service. If you need to change your LLC address follow these steps. Filing an amendment such as to the operating agreement does not necessitate an address change.
Read More: Best LLC Services 2023
Consider The Necessity of a Change of Business Address
When you first incorporate your LLC you agree to several legal requirements from the federal and state governments; these requirements ensure that your business is in good standing. The first of these is that the LLC must have a formal business address; this address can be different from your personal mailing address and can even be different from the physical address of your store or office. Some choose to use their registered agent's address as their registered office. The reasons for having a separate mailing address from the registered office address include privacy.
Having a separate home address from business helps to ensure privacy. Customers will not necessarily know where you live and will contact you only at work.
In the case of legal action against your company, any official or court documents would be served to the principal office address. Keeping this separate from the store's business address information ensures customers would not observe or witness this kind of legal summons. Separating addresses is also a way to keep mailers and flyers, bills, and other types of mail from cluttering a busy store, and if you do most of the 'business' outside of a store address, you'll want all of that documentation in a separate space. The principal office address for your business should be the location where you do all official business – pay bills, contact vendors, work on taxes, or meet with officials. If you need to change your LLC address follow these steps.
To Whom You Must Notify About Your LLC Address Change?
The registered office address for your LLC can have a change of address, but consider the reasons for changing beforehand as it can take time. There are official papers that must be filed with the Internal Revenue Service (IRS), with the state, and with any vendors used by the business. You must also notify your registered agent of any changes made to the business. It's important this information is correct as an old mailing address can cause you to miss important documents mailed through the postal service. The process for filing a new address is a fairly straightforward and simple process whether you have a new LLC or have been in business for a while. If your company requires a certificate to operate legally in any state, that organization must be notified.
IRS: File Form 8822-B
Once you have determined that the LLC's mailing address must change, the IRS is the first stop. You will download Form 8822-B to complete it. This form will update the LLC address and office information once you must change locations for mail. Using your Employer Identification Number (EIN) you will input changes for the LLC address, the physical location of the business, the identity responsible party (you or the primary LLC owner), and your home address. At the bottom of Form, 8822-B will be instructions on how to file form 8822 B including which mail address to use as online submissions are not allowed. This will not update an LLC name.
State Taxing Agencies
You will also update the mailing address with your state's official entities. These will include the Secretary of State, your state's business agency, and your state's taxing agencies. These include the offices for taxation, revenue, and economic development and they may also have a file to file via regular mail or online.
Relevant Licensing Agencies
Next, you will notify any relevant licensing agencies. Some companies, such as beauty operators, restaurants, etc., must have special licenses on file with the state. The business license means that you have met all of the requirements to operate and serve the public. These licenses require an official business address. If your company requires a certificate to operate legally in any state, that organization must be notified.
Insurance Agencies
The next step is to notify your insurance agent of a change in either your business location or official business address so that any relevant document arrives without delay.
State Agencies
Your state may have separate offices for economic development, taxation, and revenue. Each of these must be notified of a change in the registered office address for your LLC.
Vendors and Suppliers
Next, you will update all vendors and suppliers for your company to ensure all billing, deliveries, and pick-ups are not interrupted.
Customers or Clients
Next, you will let your customers and clients know of any changes to business hours and the new physical location where they receive your services or purchase your goods. Make sure they understand if you are moving completely or simply opening a secondary location and be sure to tell them about any differences in operating hours.
Update Your Website and Mailing Address
Finally, you will update your mailing address with the post office. Once all outside entities have been updated, make sure you update your website with any changes to the LLC address, and update all voicemail and/or answering services with an updated location for the principal office address. Also remember to notify customers, clients, vendors, and suppliers. Online address changes do not need state filing, however, you will want to talk to your website developer about the best practices to ensure customers can find your new site.
Update All The Forms of Your Limited Liability Company
There are many entities to notify about an address change. In addition to IRS Form 8822-B, you will update any pertinent form for your LLC. These may include the Articles of Organization, LLC operating agreement, legal documents, the name and/or location of your LLC's registered agent, and all partners and/or shareholders.
Articles of Organization
LLCs use Articles of Organization rather than Articles of Incorporation as part of their business setup. There is usually a filing fee for governing documents and they are originally filed when you first form the business. These articles describe how the business will operate; these papers are a way to show that your business is legal and in good standing with your state. Articles of organization will include any foreign partners or shareholders; having a foreign partner does not make your business a foreign LLC.
Insurance Policies
All companies need insurance. These policies protect the business owner in the case of a natural disaster, fire, or break-in, and can also protect the owner in the case of a customer's fall or other unforeseen situation. These policies have their own form.
Articles of Amendments
The Articles of Amendments include any changes for the business. These governing documents can include the change of address, the online address, the original LLC's address, new store locations or closed store locations, office information, shareholder and partner information, etc.
The Top 2 LLC Services
Northwest Registered Agent
Northwest is primarily a Registered Agent Service but their suite of tools does offer additional business services at a reasonable price. The main difference between Northwest and similar entities is that Northwest only offers one paid plan for services. The initial cost is $39 to file the LLC paperwork; all other charges are due as per your state's regulations. There is a separate option, called Pay In Full. With this option, which costs $225, Northwest will file the LLC, and provide agent services for one year, however, all other charges from state fees, etc., will still apply. As a registered agent, they submit paperwork filings such as an amendment to the operating agreement or name change, certificate handling, annual report filing, and other official business with the secretary of state.
Northwest will scan up to five regular documents each year for free; after the initial five, there is a charge for additional services. This is also different from other providers as many will only scan and send legal/official documents.
Northwest also has a strict no-data-selling policy and will provide pricing changes in advance. Northwest also offers the ability to pay by the month, with an auto-renew option.
ZenBusiness
ZenBusiness was founded in 2017, and bills itself as a one-stop shop for small business preparation. The platform helps small businesses launch, operate, and grow the business, and includes access to many services that simplify the set-up and launch process, and it is automated, which means the owner can quickly and efficiently file needed paperwork. As a registered agent, they submit paperwork filing, annual report filing, an amendment to the operating agreement, certificate handling, and other official business with the secretary of state.
Through Zenbusiness you can search for available business names, create articles of incorporation, find out the needed documentation for your state and federal filings and registrations, obtain an EIN, and build the business's web presence through domain names, email, and domain privacy protection.
Final Thoughts
The most important consideration in filing for a new mailing address is the reason you are doing so. If you are opening a second location that will not be the primary office, you likely do not need to file form 8822 B or make notifications. However, if the place where you do most of the business work is changing, including where you receive mail from the post office, then you will want to file the appropriate paperwork.
Frequently Asked Questions (FAQs)
How do you form an LLC?
Any business entity can form an LLC; this is simply a designation for the type of organization. An LLC can have a single member or many members. The LLC form can provide legal protections for the owner from legal action, may offer liability protection, and makes the business a legal entity. Because the business is its own entity under the LLC designation, the assets, bank accounts, and other possessions like home or car, are not considered company assets.
Do LLCs need a mailing address?
Yes, and this is noted on the form filed with the state, but the type of address can vary. All business entities need a business address as well as a registered agent address. The business address can be virtual such as a post office box. The registered agent address must be a physical address that can accept mail delivery and service notifications during business hours. This can be the street address of the agent, the business owner, or the business itself. If you need an address change form, file the proper paperwork. You must notify the secretary of state office about the change as well as the registered office, the IRS, and any other states in which you do business of any changes to this document filing.
Why do I need a registered agent?
All LLCs must submit a registered agent document or form to their secretary of state and to the federal government and IRS. The agent can be a member of the LLC or a separate entity. The registered agent is responsible for all annual report form filings, accepting official mail, deliveries, and form of paperwork, and will ensure all state form paperwork is kept up to date.
Can I switch a personal address to the business address information?
Yes, but there will be hurdles. An address can be changed using IRS Form 8822 B, but you will also need to notify all relevant state agencies, including those for the business license, any agencies that issue a certificate for the company, the secretary of state, vendors, and suppliers, your insurance agent, etc., of the change in address. Each of these may have their own form to complete.
Does a change of address change the business structure?
Limited Liability Companies can complete an address change without changing the structure of the company. The structure denotes how you will transact business, and how partners and shareholders are compensated and will include employee processes and information. If you must change the structure it will require an amendment to the Articles of Organization and the LLC Operating Agreement.
ABOUT THE AUTHOR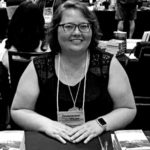 Kristina Knight is a freelance writer with more than 15 years of experience writing on varied topics. Kristina's focus for the past 10 years has been the small business, online marketing, and banking sectors, however, she keeps things interesting by writing about her experiences as an adoptive mom, parenting, and education issues. Kristina's work has appeared with BizReport.com, NBC News, Soaps.com, DisasterNewsNetwork, and many more publications.
ABOUT THE REVIEWER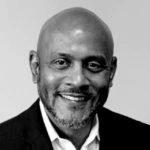 He is an organized and creative thinking sales management professional with experience in outside and inside sales in various markets. Working as freelancer in the Greater Boston Market, he moved to St. Louis and became an Account Executive, then a Sales Manager managing and coaching 12 sales reps covering a nationwide territory. He has developed his team with a combination of consultative selling and value before price coaching mindset which has won him a President's Cup and many other financially rewarding awards at RICOH. His most recent role as a Continuous Improvement Manager provided insight into the importance of delivering a quality product in alignment with the value and reputation of his organization. It further enhances the aspect of selling on value as opposed to price.
+ 6 sources
Bizreport Advisor adheres to strict editorial integrity standards avoids using tertiary references. We have strict sourcing guidelines and rely on peer-reviewed studies, academic research. To ensure the accuracy of articles in Bizreport, you can read more about the editorial process here.
IRS. Limited Liability Company LLC | Internal Revenue Service. Irs.gov. Published 2019. Accessed February 13, 2023. https://www.irs.gov/businesses/small-businesses-self-employed/limited-liability-company-llc

Internal Revenue Service. Internal Revenue Service | An official website of the United States government. Irs.gov. Published 2019. Accessed February 13, 2023. https://www.irs.gov/

Form 8822-B. Accessed February 13, 2023. https://www.irs.gov/pub/irs-pdf/f8822b.pdf

Employer ID Numbers | Internal Revenue Service. Irs.gov. Published 2012. Accessed February 13, 2023. https://www.irs.gov/businesses/small-businesses-self-employed/employer-id-numbers

Registered Agent | Corporate Guides | NW Registered Agent. Northwest Registered Agent. Accessed February 13, 2023. https://www.northwestregisteredagent.com

Homepage. ZenBusiness Inc. Accessed February 13, 2023. https://www.zenbusiness.com/