Bluehost vs Hostinger 2023: Which One Is The Best?
All products recommended by Bizreport are selected by our editorial team, independent of our parent company. Some of our stories include affiliate links. If you buy something through one of these links, we may earn an affiliate commission.
Bluehost
Bluehost is a web hosting service founded in 2003 that's based out of Utah. They are known for their tight relationship with WordPress which includes a one-click automatic WordPress installation and seamless integration for maximum ease of use.
Hostinger
Hostinger stands out as one of the best web hosts offering the most amount of features at the lowest price. They are known for their 24-hour transfer process that makes migrating a site over to them fast and simple.
Bluehost vs Hostinger – Comparison Details
| | | |
| --- | --- | --- |
| | Bluehost | Hostinger |
| Price | From $2.75/mo | From $1.99/mo |
| Free Domain | | |
| Hosting types | Shared, WordPress, VPS, cloud, and dedicated | WordPress, VPS, cloud, cPanel, Minecraft, and CyberPanel VPS hosting |
| Money-back guarantee | 30 days | 30 days |
| Detail | Read Review | Read Review |
| Link | | |
Best Overall Pricing and Value: Hostinger
Bluehost
Bluehost has a considerable amount of helpful services and features; most linked to WordPress hosting. They offer VPS, cloud, shared, dedicated, and WordPress hosting for their customers, and they also have great prices. However, it seems to us that Hostinger offers more features and better overall pricing to their users.
Hostinger
Hostinger provides its customers with an extremely wide array of features, including Minecraft hosting, VPS hosting, shared hosting, cloud hosting, and WordPress hosting. They have very competitive pricing, and they make all their services easy for newbies to use.
Best Performance: Hostinger
Bluehost
Bluehost has a running uptime average of 99.94% and an uptime guarantee of 99.98%. This is an awesome track record for the web hosting industry; both Hostinger and Bluehost seem almost neck and neck.
Hostinger
Hostinger offers an uptime guarantee of 99.9%, and they have a current average uptime of around 99.97%, keeping up with their uptime guarantee, and keeping ahead of Bluehost. We'd say that their performance just outplays Bluehost.
Best Common Features: Bluehost
Bluehost
Bluehost hosting certainly excels when it comes to common features. Most web hosting providers provide options like VPS, shared, dedicated, WordPress, and cloud hosting as well as a free domain and a money-back guarantee. Bluehost offers all of these, and they especially do well with their WordPress offerings, making them one of the best common web hosts in the industry.
Hostinger
Hostinger also offers all these common features like VPS hosting, a money-back guarantee and a free domain (minus dedicated hosting), plus a few less well-known services like Minecraft hosting. They excel in their services, but we put Bluehost just ahead because they have become known for their excellence in WordPress more than Hostinger.
Best Customer Support: Bluehost
Bluehost
Bluehost offers 24/7 customer support, including chat, email, and telephone support. Their customers are extremely happy with the constant and helpful support they receive from the Bluehost team, with over 2 million site services at this time.
Hostinger
Hostinger also offers 24/7 support, but they do not offer phone support. We find it rare to offer phone support in the web hosting world; however, it can be extremely helpful to talk an issue out over the phone with a customer service representative.
Best Ease of Use: Hostinger
Bluehost
Bluehost offers cPanel integration with their hosting management software, providing an easy-to-use interface for their customers, new to hosting and experienced in hosting alike. They are certainly known in the industry for being user-friendly and having an easy setup process, but we rated Hostinger just ahead because of their custom interface.
Hostinger
Hostinger, on the other hand, offers its own custom "hPanel" that uses graphics to lead customers to the correct next step. It's helpful for the hosting novice and proves extremely easy to use for hosting and managing websites.
Best Account Management Dashboard: Hostinger
Bluehost
Bluehost has integrated cPanel into its own customized dashboard, but they still provide a text-driven experience, which can be confusing for those newer to the web hosting experience. It is truly a custom control panel for the novice beginning their hosting journey.
Hostinger
Hostinger offers their graphics-driven cloud-based hPanel to their users, which is something we haven't found with any other web hosting provider. It helps to host newbies find their footing and manage their sites from an easy-to-use dashboard.
Best Website Builder Experience: Hostinger
Bluehost
Bluehost's Weebly site builder is extremely user-friendly, very intuitive, and comparable to many other website designers in the industry. It's template and drag-and-drop-based, but it certainly gets the job done.
Hostinger
Hostinger provides a Zyro that helps site owners incept and design an awesome site for whatever they need. It's also drag-and-drop and template-based, but in the end, we found that Zyro provided more options for templates and creative choices than Weebly, so Hostinger came out on top in this arena.
Best Website Migration: Hostinger
Bluehost
Bluehost doesn't offer free domain transfer for all their customers, but they do offer a free WordPress site migration within the first 30 days of signing up for their hosting services. In the web hosting industry, it's normal to offer free migration, so this isn't a competitive value for Bluehost.
Hostinger
Hostinger, on the other hand, offers free unlimited site migrations to their new hosting customers. This makes them stand out from the rest of the hosting world.
Which Should You Choose?
Still, wondering which web hosting plan is for you? We've broken it down a bit more below.
Choose Bluehost if:
If you're looking for a web hosting company that sets you up with an easy-to-use hosting account, provides seamless WordPress hosting plans, and has excellent customer service, Bluehost might be for you.
Choose Hostinger if:
If you need a free site migration service for multiple sites, you like a good bargain, and you're looking for a reliable hosting account, Hostinger might be for you. As far as hosting plans go, they've got some of the best.
Final thought
When considering Hostinger vs Bluehost, we found that Hostinger provided generally less expensive and more extensive services. But Bluehost customer service has come out on top in our review, so this might be a large consideration for some. If you're looking for a reliable web host, you can't go wrong with either of these quality services. 
Frequently Asked Questions (FAQs)
Do both Bluehost and Hostinger offer a free SSL certificate?
Yes, both hosting services offer a free SSL certificate with all their hosting plans. This feature enables website owners to advertise that their site is safe for users to browse. It is common for hosting providers to offer free SSL certificates. 
What is shared hosting?
Shared hosting indicates that a website shares a server with other sites. Customers who purchase shared hosting plans understand that their site is hosted on the same server as other sites. This allows the hosting service to be more cost-effective and managed by the same hosting provider. 

What are the cheapest web hosting plans?
Some of the cheapest web hosting plans are available for purchase with companies like Hostinger and Bluehost. Namecheap is another reputable company that offers affordable hosting plans.
Do both Bluehost and Hostinger offer free backups?
Some hosting companies offer daily or weekly backups of their site information, and both Bluehost and Hostinger offer these backups.
What is a dedicated server?
Dedicated servers are servers that a customer uses for their own sites, not to be shared with any other customers or companies. In other words, the server is dedicated to the specific site or sites that the customer wishes to be hosted and managed.
ABOUT THE AUTHOR
Brenna is a finance editor who enjoys writing about entrepreneurial opportunities and personal finance tips. She graduated from Liberty University with a bachelor's degree in business and now helps small businesses market their products as a digital marketing consultant.
ABOUT THE REVIEWER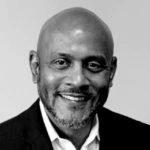 He is an organized and creative thinking sales management professional with experience in outside and inside sales in various markets. Working as freelancer in the Greater Boston Market, he moved to St. Louis and became an Account Executive, then a Sales Manager managing and coaching 12 sales reps covering a nationwide territory. He has developed his team with a combination of consultative selling and value before price coaching mindset which has won him a President's Cup and many other financially rewarding awards at RICOH. His most recent role as a Continuous Improvement Manager provided insight into the importance of delivering a quality product in alignment with the value and reputation of his organization. It further enhances the aspect of selling on value as opposed to price.
+ 2 sources
Bizreport Advisor adheres to strict editorial integrity standards avoids using tertiary references. We have strict sourcing guidelines and rely on peer-reviewed studies, academic research. To ensure the accuracy of articles in Bizreport, you can read more about the editorial process here.
Hosting Agreement. Hostinger. Accessed October 27, 2022. https://www.hostinger.com/hosting-agreement#:~:text=We%20offer%20a%20Service%20uptime

S R. hPanel vs cPanel: Everything You Need to Know. Hostinger Blog. Published August 26, 2021. Accessed October 27, 2022. https://www.hostinger.com/blog/hpanel-vs-cpanel-everything-you-need-to-know