Wisconsin Registered Agent Reviews: Top 7 Sevice Ranked And Review
All products recommended by Bizreport are selected by our editorial team, independent of our parent company. Some of our stories include affiliate links. If you buy something through one of these links, we may earn an affiliate commission.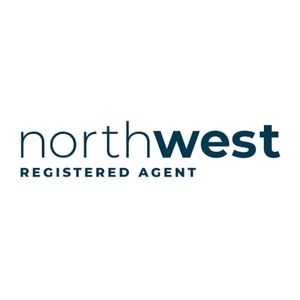 Northwest Registered Agent
Best Overall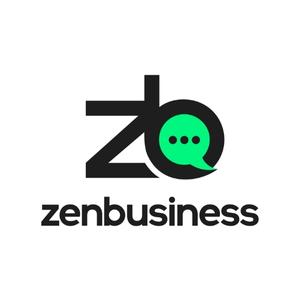 Zenbusiness
Best Affordability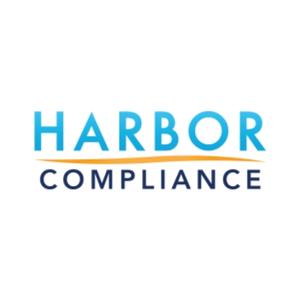 Harbor Compliance
Best Turn Around Time
Wisconsin businesses have a lot to manage when they're just starting out. Between all the required legal filings like an annual report and taking care of any other online form with the Wisconsin Department of Financial Institutions, it's easy to see how it can become overwhelming. Instead of dealing with all of this on their own, many businesses turn to hire a Wisconsin-registered agent to help them make all the proper filings, stay compliant, and protect their privacy and security by listing the business address of the registered agent as their own. Continue reading through this article as we highlight the top registered agent in Wisconsin and all the great options available to Wisconsin businesses today. 
What Do You Understand About Wisconsin Registered Agents?
Let's begin by defining what a registered agent is. A registered agent can be an entity or an individual that accepts official tax and legal documents on behalf of your business. They are the point of contact for all mailing and legal proceedings, meaning they can take care of the service of process and for you. While you can be your own registered agent, there are many perks to hiring a registered commercial agent instead. This is because aside from their normal registered agent duties, many providers offer additional services or ongoing business guidance in their areas of expertise. Overall, this can help your business stay more compliant, keep you in good standing with the law, and avoid dealing with the service of process as your own registered agent. As we've described, a major benefit of utilizing a registered agent is that they list their own address of the registered agent service instead of yours with any official correspondence or databases, so your location and privacy can be kept secure. So if you're looking for the right registered agent service, continue reading below as we describe the top Wisconsin registered agents available to any business entity in the state. 
Read more: Best LLC services
Top 7 Best Massachusetts Registered Agents 2023
Top 7 Best Registered Agents In Wisconsin 2023
Take a look at the following list where we've compiled top Wisconsin registered agent providers that offer national coverage across the country, and in the state of Wisconsin.
Northwest Registered Agent
Northwest Registered Agent services provide all that a Wisconsin business needs, including a street address in Wisconsin at the registered agent's address. Plus they offer mailbox services that filter out any unnecessary documentation or paperwork, service of process for any legal proceedings, compliance monitoring, and robust customer service. Their customer support team is made up of experts who provide quality guidance and advice. In addition, they provide a free compliance calendar for the first year of services with them. For all their services, customers can easily access them from their easy-to-use online dashboard.
Zenbusiness
Even though ZenBusiness is a newer registered agent provider, customers prefer their services for the quality customer service provided and quick response time. Many customers praise them for their affordable pricing on all packages and their overall transparency with their services. They offer a number of packages, all of which include a free operating agreement, service of process, help with annual reports, and a free year as a registered agent when you file an LLC with them. They have many additional services they provide on an ongoing basis, including legal guidance, website building, and applying for an EIN, among others. 
Harbor Compliance
They offer a range of services with quick turnaround times, from LLC formation to mail forwarding, customer support, and compliance reminders for all online filings. With their mail service, they provide customers with a physical address in the state using the registered agent's own address. They provide customers with customer support during regular business hours and have a good level of expertise with non-profits. Their compliance calendar is a great resource for customers, keeping businesses in good standing with all necessary filings of all important documents. Their online platform stores all relevant information for the business, which is easily accessible in the customer portal. 
IncFile
Customers like Incfile for its quality registered agent service, quick turnaround times, and good customer support team. They offer a number of other services to aid businesses with formation and ongoing guidance, though these are all provided for additional fees, not included in packages like with many others on this list. Even though it appears like their customer service is limited to normal business hours, many customers praise them for their quick responses and good support. Overall, they provide all that you need out of a registered agent, like they receive service, offer mail forwarding, give you a physical address in the state, file alerts for important documents, and a convenient online account that stores valuable information for the business. 
LegalZoom
They have decades of experience in the industry, so they bring a lot of brand power and experience to the table. Plus, they have clear expertise in all legal dealings, which customers continually praise them for. Thus, LegalZoom continually ranks highly among consumers for their brand recognition and depth of knowledge in the industry. Their ongoing support with legal issues is a plus, and the variety of services they offer aside from their registered agent service is worth the price for many business owners. So, aside from their legal expertise, with their registered agent service they provide clients with a physical street address in the state, they can receive service of process, forward mail, and more.
Rocket Lawyer
Rocket Lawyer is known for its great legal expertise and support services at affordable prices. Their personalized care from the customer support team is a highlight of their service for many customers. Plus, their team isn't limited to standard business hours, they're available 12 hours a day to provide guidance and support with filing legal documents, having a business address in the state, and with service of process. Additionally, their Wisconsin registered agent services are great and include all the standard perks one needs from a registered agent, and they will keep you in compliance with the Wisconsin Department of Financial Institutions. 
Incorp
When using InCorp as your Wisconsin registered agent service, they provide a comprehensive service to help businesses at any stage. They will give you a street address in Wisconsin, registered with the Wisconsin Department of Financial Institutions. Plus, they offer compliance filing alerts and a mailbox service where they will receive all mail and documents on your behalf at their local office, scanning them and giving you online access to any relevant paperwork. In addition, they offer discounts when you sign up for their service in multiple states or for multiple years.
The Methodology Of Starting Wisconsin Business
If you're just starting out, you may have a number of questions about how to get your business going before you need to contact a registered agent in Wisconsin. Let's walk you through how you can start a business in Wisconsin. 
Pick A Business Idea
First, you'll need to come up with a business idea. This doesn't have to be overly detailed or specific, but it is the idea that you'll base your business around. So, deeply consider what goods or services you will be selling, consider if there's a good demand for those products, and then you can continue on to the next step.
Plan Your Business
Next, once you have your business idea and know what you will be selling, you'll want to come up with a detailed business plan. This will include details around any financial projections, what price point you will sell your goods and services at, and any timelines to hit your various financial targets. This plan will help guide you as you seek external financing and track your own progress internally.
Choose a Business Structure
After you have a business plan, you should decide on a business structure. This includes whether you want to be a partner with someone else, a sole proprietorship on your own, an S-corporation, and any of the other legal business structures. There is no clear-cut answer for which is best, so consider consulting with a professional when going through this stage to make sure everything is done correctly. 
Set up Banking, Credit Cards, & Accounting
Next, you need to set up your banking and accounting system. This will keep your business's finances separate from your own, which will be very important come tax season. Overall, staying organized with your accounting practices throughout the year will help you avoid problems when taxes are done, so you may want to hire a bookkeeper or accountant to take care of these details for you.
Hire Employees
After that, you're ready to hire employees. This will help you scale your business and take things to the next level. As a business owner, you likely have a lot on your plate and don't have all the time needed to actually deliver the products or services, perform customer service, and all other duties. So, hiring extra help can be a great idea at this stage.
Build a Business Website
Afterward, you need to make sure you have a quality business website up and running. Even if you don't sell your products online, you want to make sure that customers have a place to find out more information about your business and contact you.
Promo Your Business
Lastly, it's time to promote your business. Marketing is a very crucial part of any business, though each organization will go about this differently. Consider who your target audience is, whether they watch TV, hang out online, read magazines, and more so you know where to put promotions and make them worth their money.
How Can Wisconsin Registered Agent Service Help Your Business?
Using a Wisconsin-registered agent service can be highly beneficial to your business entity. They can support you throughout the incorporation process, handling all services of process and mail forwarding. Plus, many Wisconsin registered agents offer additional support with LLC formation service, customer support during normal business hours, a compliance calendar, all the necessary forms to stay compliant with the Wisconsin Secretary of State and Wisconsin Department of Financial Institutions, and more. So, both on the legal side and the personal protection side by listing the registered agent's address as your own, a registered agent is very helpful to business owners. 
The Benefits Of Using Wisconsin Registered Agent Services To Start Business
No matter what kind of business entity you have, including a limited liability company, Wisconsin corporation, sole proprietorship, and more, a Wisconsin-registered agent will be of great benefit to you as you begin your operations. There are many things that business owners must handle when they begin their company, including listing a Wisconsin address on the public record, filling out tax forms, answering to any important legal notices, and more. Therefore,
Final Thoughts
Using a registered agent in Wisconsin can be highly valuable to businesses in the state. They can tackle all legal and compliance issues with ease that many entrepreneurs may dread, making their lives a lot easier and keeping them in good standing with the law. So even though you can be your own registered agent, you may want to consider hiring one of the registered agents on this list to save you valuable time and money. Plus, many registered agent service providers may offer additional services given their areas of expertise, which can provide your business with additional ongoing support. 
Frequently Asked Questions (FAQs)
ABOUT THE AUTHOR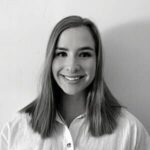 Bailey Schramm is a writer based out of Jackson Hole, WY, primarily covering topics and trends in financial services, business, and the blockchain. With a background covering stock market developments for a major FinTech company, she now provides SEO and content strategy services to financial service companies and tech startups.
ABOUT THE REVIEWER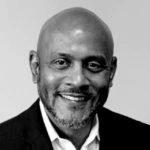 He is an organized and creative thinking sales management professional with experience in outside and inside sales in various markets. Working as freelancer in the Greater Boston Market, he moved to St. Louis and became an Account Executive, then a Sales Manager managing and coaching 12 sales reps covering a nationwide territory. He has developed his team with a combination of consultative selling and value before price coaching mindset which has won him a President's Cup and many other financially rewarding awards at RICOH. His most recent role as a Continuous Improvement Manager provided insight into the importance of delivering a quality product in alignment with the value and reputation of his organization. It further enhances the aspect of selling on value as opposed to price.
+ 5 sources
Bizreport Advisor adheres to strict editorial integrity standards avoids using tertiary references. We have strict sourcing guidelines and rely on peer-reviewed studies, academic research. To ensure the accuracy of articles in Bizreport, you can read more about the editorial process here.
Wisconsin Legislature: 180.0501. docs.legis.wisconsin.gov. Accessed November 10, 2022. https://docs.legis.wisconsin.gov/statutes/statutes/180/V/0501
WI DFI Corporations – Annual Report Lookup. www.wdfi.org. Accessed November 10, 2022. https://www.wdfi.org/apps/corpar/
Wisconsin Registered Agent | For LLCs or Corporations. Northwest Registered Agent. Accessed November 10, 2022. https://www.northwestregisteredagent.com/registered-agent/wisconsin
Get a Wisconsin Registered Agent Today. ZenBusiness Inc. Accessed November 10, 2022. https://www.zenbusiness.com/wisconsin-registered-agent/
Wisconsin Registered Agents & Your LLC. www.incfile.com. Accessed November 10, 2022. https://www.incfile.com/wisconsin-llc/registered-agents-wisconsin-llc