Google search algorithm change deadline draws near – are you ready?
As more and more people conduct searches on a mobile device, Google is making algorithmic changes to ensure the results they provide are mobile-friendly. Website owners have had a lot of warning about Google's upcoming deadline and so those who have not yet put in place the criteria highlighted by the search engine have little cause for complaint. For those who have not yet made changes but currently see a lot of traffic from Google from mobile – the time to act is now.
Websites that avoid the need for software such as Adobe's Flash, have text that is readable without the need to zoom, links that are sufficiently spaced out to avoid fat-finger syndrome and where content is appropriately sized to avoid scrolling should fare well and maintain their current rankings.
Those who are not sure can use Google's Mobile Friendly Test.
Just how significant the changes will be isn't something Google currently cares to share.
Searches carried out on a mobile device have increased significantly over the last couple of years – five-fold according to Google. Furthermore, the results of the same search conducted on a mobile differ widely to the same search done on a desktop.
Research carried out by Searchmetrics last year, in which 10,000 keyword searches were analyzed, focusing on the top 30 results, found that 36% of URLs displayed in mobile searches differed from those returned from the same search carried out on a desktop. Nearly a quarter (23%) were results from completely different websites or domains.
The difference in search results is due to Google, and other search engines, using additional user signals, such as location, to provide more relevant results. Furthermore, mobile searches tend to bring up pages with small file sizes as they are quicker to download and minimize users' data demands, as well as displaying pages with fewer back-links as more sharing is done via social media on mobile devices.
"With the volume of mobile searches increasing rapidly, marketers and SEO teams need to be aware of how their pages rank in mobile results, and understand the factors that correlate with higher positions ‒ as they are not necessarily the same as for desktop SEO," said Searchmetrics founder and chief technology officer Marcus Tober.
ABOUT THE AUTHOR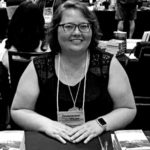 Kristina Knight is a freelance writer with more than 15 years of experience writing on varied topics. Kristina's focus for the past 10 years has been the small business, online marketing, and banking sectors, however, she keeps things interesting by writing about her experiences as an adoptive mom, parenting, and education issues. Kristina's work has appeared with BizReport.com, NBC News, Soaps.com, DisasterNewsNetwork, and many more publications.