Hostgator vs Dreamhost 2023: Which One Is The Bester?
All products recommended by Bizreport are selected by our editorial team, independent of our parent company. Some of our stories include affiliate links. If you buy something through one of these links, we may earn an affiliate commission.
Hostgator and Dreamhost are both highly respected web host services used by many. If you're looking to find out which one is right for your business, you've come to the right place. Check out our Hostgator vs Dreamhost roundup below.
| | | |
| --- | --- | --- |
| | Hostgator | DreamHost |
| Rating | 4.25 | 4.7 |
| Fees | From $2.75 per month | From $2.59 per month |
About Hostgator
Founded back in 2002, Hostgator is headquartered in Houston and known for its perks for joining their services. They provide free Google Ad money for signing on to their web hosting services, and they have generally positive customer service experiences. 
About DreamHost
Dreamhost was founded earlier; back in 1996. They are based out of LA and boast features such as their partnership with WooCommerce to cater mainly to sellers. 
Hostgator vs Dreamhost – Comparison Details
Compare
Hostgator
DreamHost
Price
From $2.75/mo
It has a simple and friendly user interface and is ideal for both newbies and veterans
Free Domain
Hosting types
WordPress, VPS, cloud, and dedicated server hosting
WordPress Hosting, Website Hosting, VPS Hosting, WP Website Builder, 
Dedicated Hosting, 
Cloud Hosting
Money-back Guarantee
45 days
97 days
Detail
Read more
Read more
Website
Best Overall Pricing and Value: Dreamhost
Hostgator
HostGator certainly has excellent pricing at $2.75 a month for their shared hosting service, but they fall just behind DreamHost in both features offered and pricing offered. Both DreamHost and HostGator provide VPS, dedicated, WordPress, cloud, and reseller services.
Dreamhost
DreamHost's pricing is a few cents cheaper at $2.59 a month for their most basic services, and they offer some features that HostGator fails to provide, like their own control panel and website builder, and a WordPress install for site migration.
Best Performance: HostGator
Hostgator
HostGator has many loyal customers, and they've accrued some awesome reviews over the years. Their performance seems to be more than satisfactory for customers who are looking for cheap web hosts.
Dreamhost
DreamHost certainly offers many awesome features and low prices, but some of its customers complain of outages. Their performance reviews from customers indicate that sometimes websites are down more than they'd like.
Best Common Features: DreamHost
Hostgator
HostGator has a few core features available, such as VPS, WordPress, cloud, and dedicated hosting. They don't offer as many seller-catered services as DreamHost. HostGator offers cPanel management for their account dashboards. 
Dreamhost
When looking at the offerings available with DreamHost's services, it seems that they certainly cover all the major bases of web hosting plans. Both HostGator and DreamHost offer VPS, WordPress, dedicated hosting, and cloud hosting. DreamHost also offers many services catered to sellers, working closely with WooCommerce, as well as a website builder. DreamHost offers its own account management interface for website management.
Best Customer Support: DreamHost
Hostgator
HostGator generally has positive reviews from their customers about their services, but they've had some recurring issues like problems with their money-back guarantee and issues with customer support's timeliness. This contributes to some poor customer support reviews. 
Dreamhost
DreamHost, on the other hand, has excellent customer support reviews. They have over 25 years of happy customers, and their support team gets top marks from customers. 
Best Ease of Use: DreamHost
Hostgator
HostGator utilizes cPanel software, a popular type of control panel, for its users to change website features on their dashboards. Many who have hosted a site in the past understand cPanel well, as it's utilized in the web hosting world often.
Dreamhost
DreamHost does not use cPanel as their management feature; they've come up with their own control panel. In general, it seems that customers who are new to website hosting can use their platform with ease. Since it's good for beginners, we'd say it's easier to use than HostGator for both beginners and professionals alike.
Best Account Management Dashboard: HostGator
Hostgator
Since HostGator is a more streamlined web host management, they offer a cPanel dashboard that has many robust options and features. Though not always as user-friendly, it seems more all-encompassing than DreamHosts's dashboard. 
Dreamhost
As aforementioned, DreamHost built its own dashboard to be more user-friendly. They have a simple, easy-to-use dashboard. However, it's certainly not as robust and all-encompassing as HostGator's dashboard.
Best Website Builder Experience: HostGator
Hostgator
HostGator has built its own website building experience, and it automatically optimizes the user's site instead of "drag-and-drop" style. This lets users get the most out of their site-building experience. 
Dreamhost
DreamHost offers a WordPress website builder, which is a common offering from many web host providers. Design templates are offered, and drag-and-drop is an option here. Although the WordPress site builder is helpful and easy, it's not as exclusive and catered to the customer's needs.
Best Website Migration: DreamHost
Hostgator
HostGator provides free migration services during the 30 days after signing up for services, and they claim the migration can take one to two days after initiation. There are a few negative reviews regarding the website migration process.
Dreamhost
It's free to migrate a WordPress site over to DreamHost, and they even built their own automated plugin tool for transferring the WordPress site. In general, their customers seem to be happier with the overall timeline and ease of the migration process.
Which Should You Choose?
When considering DreamHost vs HostGator, you'll definitely need to consider your own situation. We've broken it down for you to decide for yourself if you should select DreamHost vs HostGator.
Choose Hostgator if:
If you're looking for a streamlined, easy-to-use web hosting provider that caters to sellers, and has the option to upgrade to VPS hosting, reseller hosting, or dedicated servers, HostGator might be for you. They also might be the right choice for your site if you like the new customer perks, such as Google Ad money and their money-back guarantee. 
Choose Dreamhost if:
If you're looking for a great platform for the newbie, if you're looking to migrate over a WordPress site, or if you're a seller looking for an awesome new hosting provider, DreamHost is for you.
Final thought
Since DreamHost has been around longer than HostGator, they've created many customized features, and they're adored by their longtime customers, we've recommended them as the more highly rated web hosting company in this review. However, HostGator still boasts many sign-on benefits, such as Google Ad money, a money-back guarantee, and a free domain for a year. 
Frequently Asked Questions (FAQs)
What are the most popular web hosting providers?
Some more popular web hosting companies are Hostinger, HostGator, DreamHost, BlueHost, and InMotion hosting.
What's the best web hosting service?
In the end, the best web hosts depend on what you need as a company. If you're newer to hosting, HostGator might be right for you. If you're a hosting pro, a service like InterServer.
What are dedicated hosting plans?
These hosting plans are for companies who desire more autonomy from their hosting package, and they provide the customer with their own dedicated server, just as the name indicates. They differ from shared hosting plans in that the user gets their own dedicated IP address.
What is managed WordPress hosting?
Managed hosting plans offer web hosting customers a piece of a server for a lower price. With WordPress hosting, a customer uses WordPress pre-installed to manage their site, which is managed by a hosting company. 
What are the most common features of hosting options?
Some common features that hosting providers offer to include a free SSL certificate, a free domain name, unmetered bandwidth, 24/7 phone support, dedicated hosting as well as shared hosting.
ABOUT THE AUTHOR
Brenna is a finance editor who enjoys writing about entrepreneurial opportunities and personal finance tips. She graduated from Liberty University with a bachelor's degree in business and now helps small businesses market their products as a digital marketing consultant.
ABOUT THE REVIEWER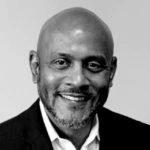 He is an organized and creative thinking sales management professional with experience in outside and inside sales in various markets. Working as freelancer in the Greater Boston Market, he moved to St. Louis and became an Account Executive, then a Sales Manager managing and coaching 12 sales reps covering a nationwide territory. He has developed his team with a combination of consultative selling and value before price coaching mindset which has won him a President's Cup and many other financially rewarding awards at RICOH. His most recent role as a Continuous Improvement Manager provided insight into the importance of delivering a quality product in alignment with the value and reputation of his organization. It further enhances the aspect of selling on value as opposed to price.
+ 6 sources
Bizreport Advisor adheres to strict editorial integrity standards avoids using tertiary references. We have strict sourcing guidelines and rely on peer-reviewed studies, academic research. To ensure the accuracy of articles in Bizreport, you can read more about the editorial process here.
Using the DreamHost Automated Migration WordPress plugin. DreamHost Knowledge Base. Published October 7, 2022. Accessed October 17, 2022. https://help.dreamhost.com/hc/en-us/articles/360035448951-Using-the-DreamHost-Automated-Migration-WordPress-plugin

DreamHost, LLC. DreamHost. Published 2020. Accessed October 17, 2022. https://www.dreamhost.com/legal/wordpress-migration-terms/

Website migration services. DreamHost Knowledge Base. Published September 2, 2021. Accessed October 17, 2022. https://help.dreamhost.com/hc/en-us/articles/360027686731-Website-migration-services

HostGator Website Migrations | HostGator Support. Hostgator.com. Published 2022. Accessed October 17, 2022. https://www.hostgator.com/help/article/hostgator-website-migration

DreamHost is rated "Excellent" with 4.7 / 5 on Trustpilot. Trustpilot. Published October 17, 2022. Accessed October 17, 2022. https://www.trustpilot.com/review/www.dreamhost.com

Hostgator is rated "Excellent" with 4.3 / 5 on Trustpilot. Trustpilot. Published October 17, 2022. Accessed October 17, 2022. https://www.trustpilot.com/review/hostgator.com