WIPO: Cyber-squatting problem is getting worse
Since the launch of the Uniform Domain Name Dispute Resolution Policy (UDRP) in December 1999, over 14,600 UDRP or UDRP-based cases have been filed, covering tens of thousands of separate domain names.
The industry with the most complaints was pharmaceuticals, as websites offering online sales of medicine are set up using protected names, followed by banking/finance, Internet/telecoms and retail.
A variety of tactics are used by cyber-squatters. Some sneaky competitors may register a similar URL, perhaps using a variation of a brand name, others guess at common typing/spelling errors to divert traffic and there are even those who will purchase a domain with the sole intent of holding that company or brand to ransom.
According to MarkMonitor, there were almost 450,000 cyber-squatting sites active at the end of 2008, an increase of 18%, and is increasingly brand-jackers' tool of choice.
"Online brand abuse has reached a critical phase during which new exploits are accelerating while older threats endure, causing real and tangible harm to corporate reputations, intellectual property, customer relations and revenue streams," said Irfan Salim, president and chief executive officer of MarkMonitor.
"The good news is that brand holders have resources available to them to take action. The companies who are most successful in fighting abuse are those that make defending their brand a priority at the highest levels of management."
ABOUT THE AUTHOR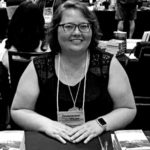 Kristina Knight is a freelance writer based in Ohio, United States. She began her career in radio and television broadcasting, focusing her energies on health and business reporting. After six years in the industry, Kristina branched out on her own. Since 2001, her articles have appeared in Family Delegate, Credit Union Business, FaithandValues.com and with Threshold Media.