Spokeo Reviews 2023: Features, Cost & Alternatives
All products recommended by Bizreport are selected by our editorial team, independent of our parent company. Some of our stories include affiliate links. If you buy something through one of these links, we may earn an affiliate commission.
Spokeo launched in 2006 as a people search engine, and has grown to offer further information and reports for users.
Pros
Most Accurate

Subscription Options

Single Reports Available
Cons
Profile View Limitations

Add-on Can Be Expensive

Difficult Navigation
With Spokeo you can make either online or mobile information searches; they glean report data from billions of public records making them one of the most accurate people search options.
Spokeo offers location and contact information and some personal details gleaned from publicly accesible sources as well as employment and wealth history.
Spokeo is a company that creates search reports based on information the user has available. Using a name, phone number, or previous address, the site scours billions of records from thousands of sources to compile a report for the user. The information can then be used to contact the person found, but not to build on to a credit report, or as part of a background or employment check. In this Spokeo review, you'll learn how to use the site, how much it costs, and how this information can help you. 
Spokeo Advantages
Spokeo is not a Consumer Reporting Agency and is not certified by the Federal Trade Commission for consumer reporting. This means that the information found by their reporting searches can only be used by you, personally. Because they are not CROs according to the Fair Credit Reporting Act, the information cannot be used in legal action or as part of the employment or credit-building process.
Various Data Sources
Spokeo creates a developed report by scouring billions of public records made available from thousands of sources and on the services selected by the user. Because the company builds their reports in this way many say that their data reflects more accurately on the subject being researched.
User-Friendly
Spokeo's site is not quite as user-friendly as some competitors. To start a search, the users put in some basic information, however, there is no state option to add which means that data will be pulled from across the United States. Because of this, the users will have to cull those names themselves, choosing the names and locations that seem the most relevant.
Spokeo Subscriptions Automatically Renew
There is a limited trial period, but the Spokeo account will automatically roll over to a continuous subscription service. Their subscription is reasonable, starting at $24.95 per month. The main Spokeo review site complaint is about this rollover and renewal situation as some people don't read the fine print for the terms of service; however, most note that in speaking with the Spokeo customer care team any unwanted charges were reversed.
Spokeo Reviews: Key Features & Cost
Spokeo is a type of search engine that reviews records to find out more about people, personal numbers, or places. The platform is moderately priced but the free trial automatically rolls over into a paid subscription model; the subscription model also automatically renews, so make sure you review the terms so that you know The service's renewal date. This way you can prevent service interruption.
People Search
The people search option is similar to a social search engine. With it, you can input a person's name and find out current information such as phone number, address, email, and social media handles. For an added cost, the system will search court records and marriage records to give a more detailed response to the inquiry.
Informative Reports
Spokeo has thousands of sources that offer data from 12 billion records; these include some census data and wealth data, public, marriage and divorce, and court records. The wealth of background data used in their reports offers a very clear look at the person being searched.
Reverse Phone Lookup
Using the reverse phone and reverse email lookup, the user can input this information and receive the person whose name is associated with the accounts.
Read More: Best Reserve Phone Lookup 2023
Criminal Records Search
Spokeo does criminal and court records search for an additional fee of $14 per month. These reports are more detailed and will include misdemeanor and felony charges, arrests, and any judgments against the person. These may also include divorce records and some vital statistics information.
Spokeo Cost
Spokeo is reasonably priced, however, users need to remember that Spokeo subscriptions automatically renew. If you don't use the site regularly, you may pay more than needed. They do have one-off report features for those that only need a single report. A single report costs $1.95, the platform also has a seven-day trial for $0.95, and subscriptions begin at $24.95 per month. For $14 per month, the platform will also add court and historical records to search subscriptions. For questions, simply use the Spokeo contact page.
Spokeo Quick Overview
Spokeo Customer Reviews
Consumers are generally positive in their Spokeo customer care reviews, with the majority of complaints related to users misunderstanding how the trial period and subscription rollover work. Reps are available through the company contact page.
The site is excellent, for all ages, Easily understandable formatted details, and accurate info.

Brenda
My very first search turned up a ridiculous amount of information within seconds, homes from the 80's, phone numbers, friends, relatives. I only have the free trial and Spokeo gave me more info than my PAID membership on other site.

Christopher
When I need to find a number and address I can do so easily. It is a great resource for finding lost friends and former co workers. Best in the search engines.

Linda
I signed up for researching one reverse phone number. After speaking to Monte (Spokeo customer care team rep) I committed to monthly service because he was easy to talk with, helpful and professional.

Johnny
Spokeo Service Review
Review of Spokeo
| | | |
| --- | --- | --- |
| Overall Pricing and Value | | 94% |
| Cost Value | | 95% |
| Customer Support | | 95% |
| Ease of Use | | 90% |
| Included Features | | 95% |
Is Spokeo Right For You?
If you're looking for a low-cost way to get balanced reports, Spokeo is a good choice. Their services incorporate billions of records which give you comprehensive reports.
Cost Value
Spokeo's pricing is above some other competitors, and they do limit this to 100 searches per month, however, the depth of their reporting is significantly higher, giving a better value for the monthly fee. However, you need to know your service's renewal date so that you can cancel the monthly subscription without incurring unwanted charges. On the other hand, to prevent service interruption, you'll want to keep the subscription active. They do accept credit card and PayPal account payments. For more about payment details, feel free to contact customer service.
Customer Service
The Spokeo customer care team is available via phone calls or chat features through their website. Their basic membership also includes a "search concierge" service, which allows direct contact with customer service for additional future questions. Representatives can be reached through the contact page. For payment questions, be sure to know the transaction date on the credit card bill or if PayPal was used, and your account information.
Ease of Use
Once you sign up for an account and input your credit card information, Spokeo will confirm the account through an email message. Once confirmed, you'll confirm The services selected and can begin searching. Spokeo's search functions are simple to use, however, there are more steps with Spokeo than with some competitors. For example, the initial search will not include a state region as a defining point, so results will be included from across the country. To cull this list, the user will have to choose the results from specific areas. However, once this is done, the system is simple to use and reports are easy to read.
Guarantee Data Accuracy
Spokeo uses billions of documents to create data reports, and they are considered one of the most accurate people search engines available. Because of the wealth of data used, they do guarantee all of their results as accurate.
Overall
Spokeo is a good service, with an A rating from the Better Business Bureau. While the company does have some negative reviews most of these are attributable to those users who didn't read or understand how the subscription plan works. They guarantee results and will include criminal and court search records for an added price.
2 Top Spokeo Alternatives
TruthFinder
Intelius
Spokeo
Price
$27.78/month
$0.95 (6-day Trial)
$21.13/month
$1.95 (Name Report)
$24.95/Month

Award
Most Accurate
Least Expensive
Best Overall
Rating
5/5
4/5
5/5
Detail
Read Review
Read Review
Read Review
Link
TruthFinder
Truthfinder has been in business since 2015 and provides background report features such as address and phone, education and employment history, and social media networks. The company has an A+ rating with the BBB, has a customer support team, and offers unlimited reports in the subscription period. For the best information, users must pay for TruthFinder reports; subscription fees range between $26 and $30 per month.
Intelius
Intelius has been in business since 2003, offering a variety of background check services. Users can make searches for information, however, reports are only available to paid tier members. The Premier subscription includes unlimited searches for basic information. Pricing plans range from $0.95 (6-day trial period) to $24.86 (monthly fee).
Conclusion
Some say background checkers are a completely useless service, but if you are looking for in-depth information about a person, address, or phone number, Spokeo can provide this information at a cheap price. They search web pages, social media accounts, and official records to provide name phone number email mailing address, and other personal information. You cannot use Spokeo for free, but it does have a trial period. It is a bit more difficult to navigate than some competitors, but the platform includes unlimited searches for information, you can even search yourself to see what comes up. Spokeo drills through billions of records from thousands of sources to conduct searches, weeding out any inaccurate information and giving you the most accurate information. Account administrators can create secondary authorized users so that businesses can have additional access points.
Frequently Asked Questions (FAQs)
What are background check businesses?
These businesses provide access to public information. They can check the identity of a person, any past involvement with the law, previous addresses, educational institutions, and employment, and can even help you find personal numbers. They may conduct a local or national search for identity verification. With subscriptions, you have ongoing access to this type of information, but read the fine print to understand all terms of service and any additional fees.
What is the difference is a CRO and a background check business?
A background check business provides basic information about people, addresses, and personal numbers; the information cannot be used in legal actions. A CRO is an organization that creates credit reports based on an individual's bill payment history, employment, and other information. The reports can then be used by credit bureaus and in other official capacities.
Is Spokeo legit?
Yes. The company has been in business since 2006 and uses more than 12 billion records from thousands of sources to provide people search, property search, phone and address lookup, and other features for users. The records searches cannot be used in an official capacity, but do offer accurate and current information.
Can I do just a single search:
Yes, you can conduct one search or multiple depending on the pricing tier chosen. Be sure to read the legal disclaimer and privacy link regarding how the information can be used.
Why use this kind of service?
There are many reasons to conduct people, phone, or property searches. Some may want to look up other homeowners before choosing to buy a home in a new neighborhood, some businesses conduct pre-employment screenings and onboarding processes, background information, and tenant screening, learn about unknown calls and unwanted calls, find family members, and some will want to screen out sketchy people from the online date pool. Identity check services offer nationwide search results that are more in-depth than a simple Google search.
Can't I use other search engines?
General search engines, like Google, Bing, or LinkedIn searches offer very limited information. This may include personal numbers and addresses, but only if you know the name of the person or company being searched. When a person doesn't know even the entry-level search option, the search process is much more difficult.
ABOUT THE AUTHOR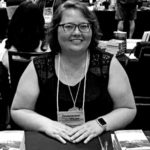 Kristina Knight is a freelance writer with more than 15 years of experience writing on varied topics. Kristina's focus for the past 10 years has been the small business, online marketing, and banking sectors, however, she keeps things interesting by writing about her experiences as an adoptive mom, parenting, and education issues. Kristina's work has appeared with BizReport.com, NBC News, Soaps.com, DisasterNewsNetwork, and many more publications.
ABOUT THE REVIEWER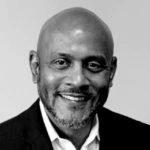 He is an organized and creative thinking sales management professional with experience in outside and inside sales in various markets. Working as freelancer in the Greater Boston Market, he moved to St. Louis and became an Account Executive, then a Sales Manager managing and coaching 12 sales reps covering a nationwide territory. He has developed his team with a combination of consultative selling and value before price coaching mindset which has won him a President's Cup and many other financially rewarding awards at RICOH. His most recent role as a Continuous Improvement Manager provided insight into the importance of delivering a quality product in alignment with the value and reputation of his organization. It further enhances the aspect of selling on value as opposed to price.
+ 6 sources
Bizreport Advisor adheres to strict editorial integrity standards avoids using tertiary references. We have strict sourcing guidelines and rely on peer-reviewed studies, academic research. To ensure the accuracy of articles in Bizreport, you can read more about the editorial process here.
Companies List. Consumer Financial Protection Bureau. Accessed February 14, 2023. https://www.consumerfinance.gov/consumer-tools/credit-reports-and-scores/consumer-reporting-companies/companies-list/

Federal Trade Commission. Federal Trade Commission. Federal Trade Commission. Published December 21, 2018. Accessed February 14, 2023. https://www.ftc.gov/

Federal Trade Commission. Fair Credit Reporting Act. Federal Trade Commission. Published July 19, 2013. Accessed February 14, 2023. https://www.ftc.gov/legal-library/browse/statutes/fair-credit-reporting-act

Spokeo | People Search | Find People. Spokeo. Accessed February 14, 2023. https://www.spokeo.com/people-search

Reverse Phone Lookup | Phone Number Search. Spokeo. Accessed February 14, 2023. https://www.spokeo.com/reverse-phone-lookup

Court Record Search. Spokeo. Accessed February 14, 2023. https://www.spokeo.com/court-record-search