Northwest Registered Agent Reviews 2023: Features & Alternatives
All products recommended by Bizreport are selected by our editorial team, independent of our parent company. Some of our stories include affiliate links. If you buy something through one of these links, we may earn an affiliate commission.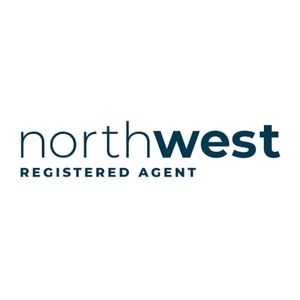 Northwest Registered Agent helps with the business formation process and filing all required legal documents. When hiring a registered agent like Northwest, customers gain privacy, security, and legal guidance that they wouldn't have as their own registered agent.
Pros
No hidden fees

Good customer reviews

Simple-to-use purchasing platform

No pushy upselling
Cons
Extra cost for EIN request

Not the cheapest option
Great data protection and privacy

Comprehensive business formation services

Great registered agent service

High-quality customer support
Founded in 1998

Based in Spokane, WA

Available in all 50 states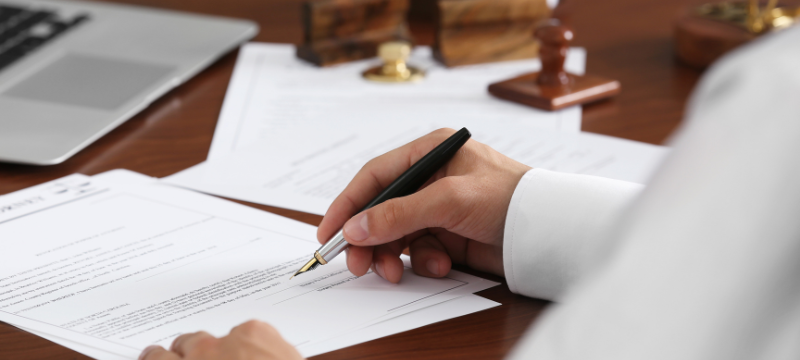 For businesses all across the country working on LLC formation or seeking out a registered agent for their newly-formed business, hiring a provider that can offer both LLC formation services and registered agent services are crucial. While there are many options available, Northwest Registered Agent is a top option. Throughout this review, we will cover the amazing features that they offer for its LLC formation service and as a registered agent, including how they stack up against other providers available on the market today.
They've been providing LLC formation and registered agent services for over two decades now, being one of the most respected names in the business today. They offer a wide range of business support services, though their price points tend to be on the higher end so you may find a more affordable provider elsewhere.
Northwest Registered Agent Services Advantages
After completing our Northwest Registered Agent Review, we've selected the top five reasons why their LLC formation service and registered agent offering are so beneficial to business owners. Continue reading to see how their core services and other services could be advantageous to your own business.
Keep Your Address Off The Public Record
When hiring a registered agent, one of the main perks is to keep your own address off of any public records. Instead, the registered agent address is the one that's listed with any official government offices like the Secretary of State when doing your LLC formation. Such required documents include your LLC operating agreement, Certificate of Organization, and Certificate of Formation. These databases are public, so the information that is provided at the time of your company formation will be visible to anyone on the internet who searches up your business.

This can lead to a breach of your own personal privacy and could cause you to receive significant amounts of spam mail. So when you use Northwest Registered Agent's services, you can use their official address in any documentation rather than your own business address. Thus, using Northwest Registered Agent for their LLC services and quality registered agent services, you can protect your personal privacy.
Excellent Customer Service
One of the main benefits of using Northwest Registered Agent is their outstanding customer service. Customers praise them for their highly responsive customer service representatives who are willing to provide thorough and helpful guidance when needed. They are available during normal business hours, and customers praise them for their friendly and quick response times.
Their top-notch customer service team provides expertise and phone service on a wide range of different business support issues, not just limited to LLC formation. Rather, they can provide guidance for all the services they offer, and they are not pushy with their upselling, and will strictly help you out with whatever issue you are facing.
Offer The Most Suitable Prices
Even though Northwest Registered Agent tends to charge higher prices when compared to other registered agents, their prices are fair when considering the immense value that customers gain from their services. With any business formation service that they offer, customers are receiving comprehensive support for any ongoing issues they have, and face little to no upselling from the customer support team when they come into contact with them.
Protect Your Customer Data
Northwest Registered Agent prides itself on their strong customer data protection. They will never sell your data when you're using Northwest as a registered agent or other legal services, unlike some of the other registered agents out there. Safeguarding their customers' data is one of their main pillars, so all sensitive data and information they collect on any business will remain safe in their system. This aspect of Northwest Registered Agent makes them very appealing to customers and lends to their good reputation.
Many Years In Operation
Given their long-standing presence in the industry, they offer a deep level of knowledge and expertise on business-related issues. While some other providers have customer support teams that are not knowledgeable about the industry, this is not the case with Northwest Registered Agent.
The professional service that Northwest offers comes with their highly-qualified team that is ready to help customers whenever it's needed. Instead of having a large team of sales representatives, most of their team is comprised of customer support professionals who are equipped to handle customer issues and address their needs. Thus, their years of experience in the industry have shown them that customers prefer a service provider who is knowledgeable and helpful rather than constantly pushing upsells.
Northwest Registered Agent Services Disadvantages
Pros and cons both are associated with Northwest Registered agents. They take your privacy and security seriously and also have a trained team to scan your documents. But there are some disadvantages associated with it also.
Someone who is a small business owner has limited financial resources and needs to spend wisely to avoid financial strain. So, before selecting any registered agent service, it is necessary to evaluate services offered by different registered agents.
The main disadvantage is its high cost as compared to other registered agents. People or businesses with limited budgets may not take their services because of their fees. For LLC filing services Northwest Registered Agents charge around $225.
For your business growth you have to opt for sustainable investment otherwise for long term it would be difficult to afford expenses. For registered agents there are many options and costs vary among different providers.
Other disadvantages are their availability, Northwest Registered Agent are available in certain states or specific locations. So, if your business is not established in those jurisdictions, you cannot take their services.
Northwest Registered Agent Service Formation Packages
Now we will review the various pricing packages offered by Northwest Registered Agent. We'd like to point out that each of their packages includes a free registered agent service for a year. The good news is that Northwest Registered Agent has a wide range of packages available, meaning that there's an option to fit every budget. Plus, you can change or upgrade your plan at any time, though to cancel Northwest Registered Agent would require a 60-day notice.
| | |
| --- | --- |
| | LLC Formation Fees |
| Basic LLC Filing | $39 Plus State Fees |
| Registered Agent Service | Free during the first year, after that $125/yr |
| Obtain EIN | $50 |
| Operating Agreement | $50 |
| Compliance Filing | $100 |
| Certificate of Good Standing | $50 |
| Certified copy of Articles of Organization | $55 |
Free Filing
Northwest Registered Agent offers two types of packages for its services, the free filing route or the VIP service. With the free filing option, they will help you with your LLC filing for free, only paying the state fees. This doesn't include any of the other services they offer, but is a great choice if all you need is assistance with forming your LLC. When you select free filing with Northwest Registered Agent, you will also receive:
An LLC in your desired state
An EIN
An operating agreement
Resolution to open a business bank account
Membership certificate
Monthly VIP Service
On the other hand, Northwest Registered Agent offers a VIP service which includes all the perks of the free filing option, plus a number of other added benefits, like:
Same-day filing
Registered agent service
Corporate Guide Services
Privacy by Default
Northwest Registered Agent Additional Services
Northwest Registered Agent serves business in two categories and these include Northwest core services and additional services. Their core services are registered agent service. There are some additional services also that include:
Business Formation: Northwest Registered services assist businesses for Limited Liability companies or LLC formation services, Cooperation formation, Nonprofit formation, and Trademark Service Registration. Under their guidance and support, businesses can fulfill all the necessary formalities of legal documents.
Mail Forwarding: With their mail forwarding services, they allow businesses to use their registered addresses for mailing purposes. They check all the mails on a daily basis and then forward it to an online account that businesses are using to receive mails from registered agents.
Virtual Office: Northwest Registered services allocate you a virtual address, where you can transfer private information related to businesses. This service suits those businesses that do not need physical space but still want to have a professional address.
Virtual Phone Service: In this service, businesses can use the phone service without the use of physical phones. With the help of call routing or call forwarding, businesses receive calls on any number that you desire.
Northwest Registered Agent Quick Overview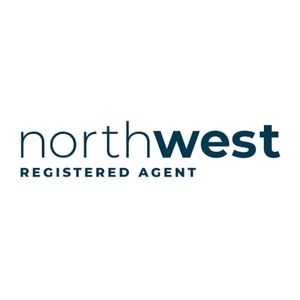 Northwest Registered Agent
Great value for all services
Fantastic customer service
Good customer data protection
Northwest Registered Agent LLC Service Review
Review of Northwest Registered Agent
| | | |
| --- | --- | --- |
| Overall Pricing and Value | | 96.25% |
| Cost Value | | 85% |
| Customer Support | | 100% |
| Ease of Placing an Order | | 100% |
| Included Features | | 100% |
Northwest Registered Agent Review – Customers Feedback
Although Northwest Registered Agent is not accredited with the Better Business Bureau, they have outstanding customer reviews on the platform, including:
If you want to set up an LLC, go to Northwest Registered Agent! These guys are amazing. Not only do they offer a truly excellent program for a really good price, their level of service is unbelievable! You can call them on the phone and they will instantly pick up and answer. They are happy to spend an inordinate amount of time explaining things to you and helping you in any way they can. I don't think I've received such extraordinary service anywhere on the web. I'd give them 10 stars if I could.

Charles B
Very professional. Whenever I email, chat, or call, Northwest always helps me promptly and thoroughly. Thank you, guys!!!

Brett B
So far, I have loved working with this company!! I get to talk to real people on the phone and every single person has been SO friendly and helpful. And not in like that weird fake way that feels obligated. They have all been genuinely kind and very patient. They answer every single one of my questions, even if it's not in their ability, and if it's not they send me info to help me find answers! That right there is amazing. If you get the chance, read around their website and get their about us story. It's pretty great, and so far they have lived up to everything they have said. Look forward to working with them further and I'm glad they're the ones in my corner for me and my new business! Can't say enough good things, highly recommend!!

Laura K
Every staff member we have spoken to has been professional, knowledgeable, and helpful. Their personalized service has been excellent. We are never rushed or made to feel like our questions/concerns are insignificant. In addition, we appreciate the attention to detail and their prompt follow-up.

Tom T
Northwest Registered Agent Service Review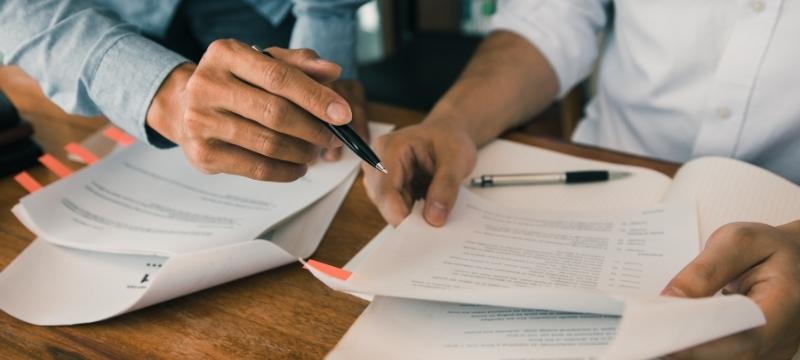 Overall, Northwest Registered Agent offers great value to its customers as a top LLC formation service. This LLC filing company comes in ahead of competitors on customer service, value, and expertise. They have no shocking fees and give customers two ways to pay–either monthly or upfront, giving great flexibility to change or upgrade packages whenever necessary.
With whatever payment method you choose, you're still receiving a quality LLC service and other ongoing business support benefits. Also, an operating agreement is provided, with additional benefits like as compliance monitoring and EIN filing available for a cost.
In addition, customers love that they don't employ a lot of upselling strategies within their customer support teams and that they offer a 100% accuracy guarantee for any limited liability company. Lastly, they protect their customer's data to a high degree rather than selling the information to third parties like other providers.
Is This Brand Right For You?
Northwest Registered Agent Services is a great choice for businesses all across the country that needs LLC services or other types of business support. They offer one of the best LLC formation services, offering a variety of ways to pay, added services and benefits, and great data protection for all customers. When we take a bigger look at their offerings, there are many more positives than negatives, so it's likely that their services will be a good fit for many businesses needing an LLC service for formation or ongoing support in other business and legal matters.
Of course, there are scenarios where Northwest would not be the right fit, though they are a good match for anyone wanting a premium customer service experience, a free year of registered agent services, and flexible pricing. Even still, some of their other competitors may offer their services at a cheaper rate or have a stronger brand reputation. For instance, ZenBusiness is on the cheaper side compared to Northwest, while LegalZoom has a much stronger brand reputation. So, consider each of these trade-offs to make the decisions that are right for you.
Cost Value
As we mentioned above, Northwest Registered Agent packages aren't the cheapest available, though there is a lot of value that customers gain from the prices they pay. Especially when paying for the VIP LLC service, there are a lot of additional services and benefits included that customers can benefit from, including operating agreements, which don't require any further purchases. Plus, they don't have any hidden fees, which means they're not trying to charge you more for extra value, making the Northwest Registered Agent cost not as terrible.
Customer Service
Customers praise Northwest for its high-quality and friendly customer service. They have a wide range of expertise, so they can aid customers through whatever issue or concern they are facing. They give rapid help and advice and may provide you with an experienced answer to any problem you may have.
Ease of Use
Northwest Registered Agent's website makes it very easy and convenient for customers to purchase packages, upgrade, cancel, or access important information. Through a customer's online account, they can access everything they need regarding their LLC formation service. .
Included Features
There are many great features as a customer of Northwest Registered Agent. To begin, with the free filing route, customers can gain a lot only by paying the state filing fees where they're incorporating their business. This includes an EIN, an operating agreement, a membership certificate, and a resolution to open up a bank account. Plus, there are even more features included with the VIP package, including Privacy by Default, a Corporate Guide Service, Same-Day filing, free registered agent for a year, and more. In addition, there are many other one-off services and features that Northwest offers at a separate rate.
Overall
Northwest's online incorporation services are an excellent alternative for a premium registered agent service for any firm in the country. Their great value, customer service, and data privacy are all reasons why they are one of our top-rated providers. The registered agent business is very competitive, though Northwest's registered agent service continues to be one of the best available, even if there are cheaper options available.
2 Top Northwest Registered Agent Service Alternatives
ZenBusiness
IncFile
Basic Formation
$0 + state fee
(starter package)
$0 + state fee
(started package)
Full Formation
$299 + state fees
$299 + state fees
Detail
Read Review
Read Review
Link
ZenBusiness
One alternative to Northwest is ZenBusiness. They help businesses with LLC formation at an affordable price. This gives you all the support and assistance you need throughout the incorporation process, and with each monthly payment package, they include a registered agent, LLC formation, and operating agreement template for free.
IncFile
Another option is IncFile, though there are still many advantages that Northwest has over IncFile. LLC formation service at IncFile starts at $0 + state fees, which is comparable to Northwest. Even still, Northwest's customer support team is superior to that of IncFile and much more informative.
Conclusion
Above all, Northwest Registered Agent maintains its supremacy in the industry while providing excellent value to consumers across the country. While their great customer support team dominates with quality legal or tax advice, their flexible packages and in-depth support mean they're one of the top players in the industry. Customers appreciate the data protection they provide, and praise them for their kind customer representatives and lack of pushy upselling.
Frequently Asked Questions (FAQs)
Do We Recommend Northwest Registered Agent?
Yes, we recommend their services. They offer superior customer service, great value, good customer data protection, in addition to all the incorporation service offerings they have. 
Does Northwest Registered Agent Charge for expedited filing?
Yes, to get expedited filings from Northwest you have to pay $100 extra.
Where Is Northwest Registered Agent Located?
Northwest is based out of Spokane, Washington, though they have local offices in each of the 50 states, Puerto Rico, and Washington D.C. to provide their services.
Is Northwest Registered Agent legit?
Yes, they are a legitimate company. Though they are not accredited by the Better Business Bureau, they still have great reviews from customers and their reputation proves that they are worth hiring for most businesses. 
ABOUT THE AUTHOR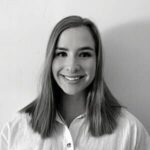 Bailey Schramm is a writer based out of Jackson Hole, WY, primarily covering topics and trends in financial services, business, and the blockchain. With a background covering stock market developments for a major FinTech company, she now provides SEO and content strategy services to financial service companies and tech startups.
ABOUT THE REVIEWER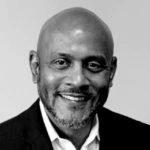 He is an organized and creative thinking sales management professional with experience in outside and inside sales in various markets. Working as freelancer in the Greater Boston Market, he moved to St. Louis and became an Account Executive, then a Sales Manager managing and coaching 12 sales reps covering a nationwide territory. He has developed his team with a combination of consultative selling and value before price coaching mindset which has won him a President's Cup and many other financially rewarding awards at RICOH. His most recent role as a Continuous Improvement Manager provided insight into the importance of delivering a quality product in alignment with the value and reputation of his organization. It further enhances the aspect of selling on value as opposed to price.
+ 4 sources
Bizreport Advisor adheres to strict editorial integrity standards avoids using tertiary references. We have strict sourcing guidelines and rely on peer-reviewed studies, academic research. To ensure the accuracy of articles in Bizreport, you can read more about the editorial process here.
How Incfile Works | Using a Business Formation Service. Incfile.com. Published 2022. Accessed September 20, 2022. https://www.incfile.com/how-it-works

Forester D. How to Start an LLC. Northwest Registered Agent. Published October 30, 2014. Accessed September 20, 2022. https://www.northwestregisteredagent.com/llc

Admin. Skip State Filing Fees with our Monthly VIP Service! Northwest Registered Agent. Published January 5, 2021. Accessed September 20, 2022. https://www.northwestregisteredagent.com/blaugg-blog/skip-state-filing-fees-with-monthly-vip-service

Northwest Registered Agent | Reviews | Better Business Bureau® Profile. www.bbb.org. Accessed September 20, 2022. https://www.bbb.org/us/wa/spokane/profile/incorporation/northwest-registered-agent-1296-64196830/customer-reviewsa