How To Start An LLC For Restaurant Business? Guidelines & Tips
Turning your restaurant industry company into an LLC could be the best way to get the personal asset protection you've been after. Plus, as a restaurant owner, you could have more flexibility with how you share your business's profits and you could potentially even save when it comes time to pay taxes.
But how do you form this type of business entity? Are there any downsides to using an LLC or sole proprietorship? And what else should you know about these business structures as a restaurant owner?
We put together this guide to answer those questions and provide more information about things you should know before you form an LLC. So let's get into it.
What Is An LLC For Restaurant Business?
An LLC is a limited liability company. It's a type of business entity (or business structure) that restaurant owners can use to manage their businesses. You might choose to run a limited liability company instead of being a sole proprietor or starting a corporation.
Why Starting An LLC For Restaurant Is Important?
The business structures you use have a direct impact on your personal liability in the event that your company one day fails. With an LLC as your business structure, your personal assets won't be at risk. But they might've been if you were running a sole proprietorship.
That being said, the most rewarding business structure for you as a business owner will depend on what benefits you want. There are definitely LLC benefits you should know about, but also some potential downsides. We'll tell you about those in the next section.
Advantages & Disadvantages Of Using An LLC For Restaurants
Advantages
The biggest advantage LLC owners have in restaurants is that they aren't personally liable in the event that the business goes under. That's not true with other business structures. This liability protection alone is enough to make starting a restaurant LLC worth considering.
Another major advantage of this business entity is the potential to save money when you pay income tax. The tax advantages may reduce your self-employment taxes so you pay less on your personal tax return while also avoiding things like double taxation for your business' tax purposes.
It's also worth mentioning that forming a legal entity can help to make your business look more legitimate. That may help you attract investors, hire employees, and help your restaurant businesses thrive.
Disadvantages
There are also some downsides worth considering before you form an LLC. The biggest one is that you will have to pay state fees to submit your LLC application (called a filing fee) and you could be responsible for paying ongoing annual report fees to your state's office.
You can typically complete the formation process of a limited liability company for under a few hundred dollars. So it's possible to find a cost-effective option, but it will cost money, unlike a partnership sole proprietorship.
It's also important to note that you will need a registered agent listed on your operating agreements and other official paperwork. These will be responsible for accepting official communication on your company's behalf at the local and state level. Some companies choose to hire companies that offer registered agents. But that costs more money.
LLC Tax Benefits And Options For Restaurant
When you form an LLC, the money that your business earns will be taxed as a pass-through entity. This is the same way that it's taxed when you have a sole proprietorship or partnership. You will then be responsible for paying personal income tax on the amount based on your tax bracket.
That being said, you can keep a separate business bank account that you use to pay expenses and then claim those deductions when you file income taxes to potentially save some money. You may also be able to take advantage of special state and local business ownership tax benefits when you choose this business structure, but that will depend on where your business assets are held and company profits go.
How To Start An LLC Restaurant?
Now that we've covered some of the pros and cons of using this business structure for personal liability protection, let's start considering how to do that.
The specific legal documents you need to submit, and legal action you need to take will depend on the state you're located in. But if you think this is the right business structure for you so that you can avoid being held personally liable, this is the process you will typically follow to turn a sole proprietorship into an LLC:
Visit your secretary of state's website and look up their LLC formation paperwork requirements.
Find the correct forms online and fill them out by providing information about yourself as a business owner and your business.
Pay a filing fee to submit the paperwork to the state.
Gain access to the IRS website and set up an employer identification number (EIN) if you need one to proceed.
Wait for the state to process your paperwork and tell you whether you officially have limited liability protection or if more information is needed.
That's basically it! Turning a sole proprietorship into an LLC to protect the personal assets in your personal bank account is easy enough to do on your own.
But if you want support during the process, you can also hire an LLC service for an affordable price. These companies aren't legal representation, but they provide legal help in that they help you find and fill out the paperwork you need to get your LLC formed.
The Top 2 LLC Services
Whether you're only one owner and you're feeling overwhelmed, or you just want to make sure you get the paperwork for liability protection right, using an LLC service is never a bad idea. Here are two of our favorite companies that can help you protect your personal assets by turning your sole proprietorship into a restaurant LLC.
| | | |
| --- | --- | --- |
| | ZenBusiness | Northwest Registered Agent |
| Award | Best Overall | Most Affordable |
| Price | $0 – $299 + state filing fees | $0 – $225 + state filing fees |
| Rating | 4.8/5 | 4.7/5 |
| Detail | Read Review | Read Review |
| Link | | |
ZenBusiness
ZenBusiness offers all of the services you need to protect personal assets by turning a sole proprietorship into an LLC. The company also provides ongoing support with taxation, business growth, and accounting. Whether you need help taking out a new business credit card or turning your personal bank accounts into company accounts, this provider can help.
Northwest Registered Agent
Northwest Registered Agent offers many of the same services that ZenBusiness does. However, it's slightly more affordable. You may not receive as much support for a disregarded entity or corporate level assistance with customer slips, but they provide the same core services at a slightly reduced rate.
Final Thoughts
Turning your sole proprietorship into an LLC could be just what your restaurant needs to achieve the limited liability protection you want. The process will help you keep your business and personal finances separate while also making your business look more legitimate and opening the door to future tax benefits.
You can create an LLC on your own by following the instructions in this guide. Or, hire a company if you think you could use some assistance. Whatever you decide, we wish you all the best moving forward.
Frequently Asked Questions (FAQs)
Should my restaurant become an LLC?
That answer depends on how highly you value limited liability protection. If you want to protect your reasonable salary from potential seizure in the event your business fails, starting an LLC can be a great way to do it.
How do I form an LLC for a restaurant?
You typically visit your secretary of state's website, find the LLC formation forms, and pay the filing fee when you submit them.
How much does it cost to turn my restaurant into an LLC?
The answer depends on the state that your business is located in. Every state has its own filing fees and annual fee requirements. But these are often around several hundred dollars at most.
What are the benefits of forming a restaurant LLC?
Turning your restaurant into an LLC can help you protect your personal finances in the event that your business goes under. It may also give you some tax-saving benefits.
ABOUT THE AUTHOR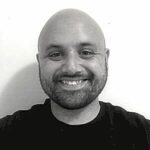 Kellan works with businesses of all sizes to help them achieve their growth goals and has won several awards for his work in the space. He is especially focused on the fields of business finance and the developing cryptocurrency industry, regularly writing about both for audiences across the globe.
ABOUT THE REVIEWER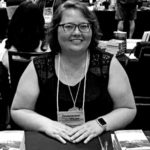 Kristina Knight is a freelance writer with more than 15 years of experience writing on varied topics. Kristina's focus for the past 10 years has been the small business, online marketing, and banking sectors, however, she keeps things interesting by writing about her experiences as an adoptive mom, parenting, and education issues. Kristina's work has appeared with BizReport.com, NBC News, Soaps.com, DisasterNewsNetwork, and many more publications.
+ 5 sources
Bizreport Advisor adheres to strict editorial integrity standards avoids using tertiary references. We have strict sourcing guidelines and rely on peer-reviewed studies, academic research. To ensure the accuracy of articles in Bizreport, you can read more about the editorial process here.
IRS. Business Structures | Internal Revenue Service. Irs.gov. Published 2019. Accessed May 18, 2023. https://www.irs.gov/businesses/small-businesses-self-employed/business-structures

IRS. Limited Liability Company LLC | Internal Revenue Service. Irs.gov. Published 2019. Accessed May 18, 2023. https://www.irs.gov/businesses/small-businesses-self-employed/limited-liability-company-llc

IRS. Self-Employment Tax (Social Security and Medicare Taxes) | Internal Revenue Service. Irs.gov. Published 2019. Accessed May 18, 2023. https://www.irs.gov/businesses/small-businesses-self-employed/self-employment-tax-social-security-and-medicare-taxes

Homepage. ZenBusiness Inc. Accessed May 18, 2023. https://www.zenbusiness.com/

Registered Agent | Corporate Guides | NW Registered Agent. Northwest Registered Agent. Accessed May 18, 2023. https://www.northwestregisteredagent.com/