Top 6 Best Small Business Accounting Software In 2023 : Ranking And Reviews
All products recommended by Bizreport are selected by our editorial team, independent of our parent company. Some of our stories include affiliate links. If you buy something through one of these links, we may earn an affiliate commission.
Quickbooks Online
Best Overall
Freshbooks
Best for Small Businesses
Xero
Most Affordable
Tax season can be a struggle for many small business owners, though there are ways that they can prepare and stay organized all year long. When using comprehensive accounting software, business owners can benefit from a range of accounting features without requiring high levels of expertise.
What Is An Accounting Software?
So what is accounting software? It's an online platform provided by many companies today that helps businesses automate their financial management and accounting processes like expense tracking, recurring invoices, accounts payable, payroll taxes tracking, and more.
Should Small Businesses Use Accounting Software?
Why should a small business use accounting software? The fact of the matter is that the best accounting software can help owners automate their accounting processes, benefit from simple financial reports and statements, and overall monitor their financial management in a simple and straightforward way.
Top 6 Best Small Business Accounting Software 2023
Top 6 Best Small Business Accounting Software In 2023
Continue reading below as we review the best accounting software available to small businesses. Each of the following accounting software for small businesses has its own perks and benefits, though they all have great baseline functionalities that all businesses can benefit from.
Quickbooks Online
QuickBooks Online is one of the best accounting software for small businesses, though it is not the cheapest option available. Overall, their platform is preferred for its great capabilities and features and the flexibility of the software.
The great customer onboarding experience
Easy to use customer interface and dashboard
Customizable financial reporting
There are cheaper options available
Support offered online can be limited
Above all, QuickBooks has decades of experience providing online software solutions to businesses. Between the intuitive and easy-to-use interface, paired with its advanced features and mobile functionality, customers appreciate the accounting software for its depth of capabilities for even the most complex matters. They offer their services in a range of packages and tiered offerings, so there are options to fit any business's needs or budget with high levels of customization. Plus, for businesses with more advanced needs, the highest tier of services allows businesses to add up to twenty-five users, and they can even add their accountants to the platform so they can have direct access to all relevant data and processes.
Freshbooks
This accounting software by FreshBooks is a great platform for double-entry accounting, providing users with a smooth customer experience that's great for freelancers and sole proprietors. Plus, it easily integrates with over one hundred other platforms, meaning it's a great option for business owners who are running the accounting processes on their own.
Advanced inventory management
Good time tracking capabilities
User-friendly interface
There are some shortcomings in the dashboard
Limited invoicing customization and tracking tools
Connecting to the bank account can take a while
FreshBooks's intuitive platform is simple to use and doesn't require a lot of learning for users to get started. It is feature-rich accounting software that has a range of capabilities and functionalities that all business owners need. They support great collaboration and robust inventory management, and it has good time tracking capabilities. In addition, they have a great mobile platform that automatically tracks mileage when in use, and provides detailed reporting and comprehensive payment reminders that can be very beneficial. While it's a top option for smaller businesses, companies of any size can take advantage of FreshBooks given their expanded payroll features.
Xero
Xero is one of the best overall accounting software platforms that help businesses with bank reconciliation tasks, project management, and more. Their recent improvements have given customers easier onboarding, making them a great choice for any company.
Good project management tools
Security measures are stronger
Good online customer support
The phone and chat support can be limited
Their user experience could be improved
Xero's robust support team online is a great benefit of the platform, though they don't offer any real-time chat or phone support. So, there could be other platforms that offer more comprehensive customer support, though the user experience and simple interface that Xero offers are hard to beat. At the same time, they continue to improve their security measures, which has been a bonus for many users. Currently, they run a cloud-based platform that securely stores users' information and keeps it shielded from cyber criminals.
Additionally, Xero can be easily integrated with other platforms and third-party apps and has great payroll capabilities for any small business with employees. So, Xero is a great option for small businesses that rely on financial data and other business intelligence that can be garnered from their comprehensive software.
Wave
Wave is free accounting software that's great for very small entities like freelancers or sole proprietors who have simple invoicing needs.
Free accounting software
The dashboard is intuitive and easy to use
Multi-currency support
Templates are very simple
Customization capabilities on invoices is limited
No time tracking capabilities
The invoice creation and management tools offered by Wave are simple and straightforward, though they aren't very customizable. So, companies with advanced invoicing needs may need to utilize a more advanced platform. Even still, Wave is one of the easiest accounting software platforms for owners to learn, which is great for those who don't have very in-depth accounting expertise. Plus, it's a good option for freelancers or anyone running multiple businesses, which they can manage all from one account.
Overall, Wave accounting offers great value given that they have a free service. However, they lack some of the more advanced features that other bookkeeping software can offer.
Melio
Melio can help small business owners streamline their bill payments and AR and AP process, and seamlessly integrates with QuickBooks Online. Plus, they give businesses flexibility when it comes to paying bills with an ACH transfer or credit card when the vendor only accepts payment by check.
Easy integration with QuickBooks
Free trial
Allow businesses to pay with credit cards
Lack of in-depth guidance or advice
Bank transfer turnarounds can take a while
When batching with QuickBooks users may lose crucial information
Melio is a great tool to make AP and AR processes more efficient and streamlined. In addition, Melio allows for same-day bank transfers with a low fee of 1%. Even still, their platform can only be integrated with QuickBooks, which may be a limitation for some. Plus, they automatically send out 1099s to all contractors and are a great option for any businesses doing business internationally. All in all, Melio offers services that are completely fee minus certain fees.
Oracle Netsuite
Oracle Netsuite offers comprehensive account software for small businesses, in addition to its other business support features. They have very advanced features and a higher price point, so they are a good option for more medium-sized businesses with sophisticated needs.
Simple integration with third-party platforms
Good customer service
Great customization capabilities
They don't offer a free trial
Their services come at a high price tag so it may not be the best option for all businesses
Oracle Netsuite is a great all-in-one financial management platform for businesses. They have robust features and capabilities that may not be necessary for smaller businesses, though it is one of the best accounting software programs available to businesses that need comprehensive accounting features and data all in one location. Overall, Oracle Netsuite helps businesses streamline their processes and make their overall financial management tasks more efficient.
What To Consider When Choosing An Accounting Software For Small Business
Small business owners need to consider some crucial points when they choose accounting software for their business. While most accounting software will come with similar features and functionalities, depending on the unique needs of your business, the size, and the industry you operate in, you may need to keep in mind certain capabilities that your business relies on, like whether or not it supports multiple users, if it offers custom pricing, what small business accounting tools it provides, and whether or not it can track inventory.
Who Should Use Accounting Software?
Here, we'll discuss some of the main instances where someone should use accounting software for small companies. While nearly any company should be using a platform or some method for bookkeeping and accounting, we will touch on some of the main use cases of these platforms that improves efficiency for businesses.
Business Owner Selling Online Goods
Any owner of a business that is selling goods online needs to have accounting software that can handle purchase invoice management, create automatic accounting reports, and has other accounting features for sellers regarding inventory and expense tracking given the volume of transactions and order that they deal with on a daily basis.
Businesses Needing Support for Multiple Currencies
Additionally, any company that is doing business internationally needs to use accounting software so they can easily manage multiple currencies. This can really be a struggle for businesses doing their bookkeeping by hand without a trusted accounting solution. So, using one of the accounting software solutions listed above that has muli-currency support would be a large benefit and help streamline accounting processes.
Medium-Sized Businesses
Accounting software is not just for small businesses that are taking care of their bookkeeping on their own. Medium businesses can also benefit from using an accounting solution that can be integrated with other tools like a customer relationship management platform or another third party app that they may use. The larger a business gets, the more platforms they begin to utilize and the more they rely on business intelligence and data, and using an accounting app or invoicing software is no different.
Growing Businesses
Lastly, a growing business will need to utilize an accounting solution that can help them manage the business finances early on so that they are already organized and in a good place when the business expands. It's easy for young businesses to put off reporting or financial management and organization until they grow to be a larger entity, though this isn't always the best solution. Using an accounting app that will help you keep detailed records of the business's finances can be highly important even during the earlier stages.
Final Thoughts
Overall, the best accounting software for small businesses will help companies keep their business finances separate and organized, getting in good standing when it comes time to prepare their taxes. Plus, the most comprehensive accounting software options can track sales tax liabilities, online credit card payments, do income and expense tracking, connect with business bank accounts, automate data entry, allow unlimited users, and more.
Frequently Asked Questions (FAQs)
What is the best free accounting software?
The best free accounting platform is Wave.
Is there a simple accounting software option for very small businesses?
Yes, there is a simple software that is both straightforward and affordable. For businesses with very simple accounting needs, they should consider Wave as a basic tax software for small business owners to use.
Is Sage Business Cloud Accounting Software an option for a small business owner?
Yes, Sage Business Cloud Accounting Software is another bookkeeping software, though it is not on our list of the top six accounting software options for small businesses. So, those looking to use Sage Business Cloud Accounting Software can find other alternatives from the companies on this list of the best accounting software available.
ABOUT THE AUTHOR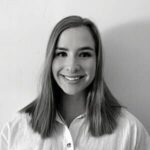 Bailey Schramm is a writer based out of Jackson Hole, WY, primarily covering topics and trends in financial services, business, and the blockchain. With a background covering stock market developments for a major FinTech company, she now provides SEO and content strategy services to financial service companies and tech startups.
ABOUT THE REVIEWER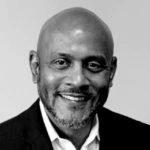 He is an organized and creative thinking sales management professional with experience in outside and inside sales in various markets. Working as freelancer in the Greater Boston Market, he moved to St. Louis and became an Account Executive, then a Sales Manager managing and coaching 12 sales reps covering a nationwide territory. He has developed his team with a combination of consultative selling and value before price coaching mindset which has won him a President's Cup and many other financially rewarding awards at RICOH. His most recent role as a Continuous Improvement Manager provided insight into the importance of delivering a quality product in alignment with the value and reputation of his organization. It further enhances the aspect of selling on value as opposed to price.
+ 1 sources
Bizreport Advisor adheres to strict editorial integrity standards avoids using tertiary references. We have strict sourcing guidelines and rely on peer-reviewed studies, academic research. To ensure the accuracy of articles in Bizreport, you can read more about the editorial process here.
Fuscaldo D. Best Accounting Software for Small Business in 2022. Business News Daily. Published December 30, 2019. Accessed October 1, 2022. https://www.businessnewsdaily.com/7543-best-accounting-software.html
‌