How To Get A Business License In Georgia 2023?
Getting a business license in Georgia can be overwhelming.

Photo: fizkes/Shutterstock
Getting a business license[1] means you're making your venture official and can get down to business, but the process of applying for the right license and making sure that you're staying compliant and meeting all filing deadlines can be overwhelming. 
So, if you're a Georgia business owner and wondering if you need a business license to operate legally, let's go over the steps you can take to determine if your business requires one, and the steps you can take to apply for one.
How To Get A Business License in Georgia?
Name & Form Your Florida Business
Apply For a Business Tax Certificate
Determine Additional Local Licenses Required
Apply For Any Additional Statewide Licenses
Maintain Your Florida Business License
How To Get A Business License In Georgia 2023?
Now that you know who all need Georgia business licenses and what some of the general rules about them are, let's go over how to get a business license in Georgia.
Name & Form Your Georgia Business
Before getting Georgia licenses to operate your business, you need to form your new business and get it registered[2] with the Georgia Secretary of State with its legal business name. This will ensure that no other businesses are operating with the same name and that your chosen name isn't protected by any Trademarks or Copyrights.
There are many different structures you can choose for your business like a limited liability company, sole proprietorship, general partnership, and more.
Register With The Georgia Department Of Revenue
After that, you need to register your business with the Georgia Department of Revenue for businesses that sell products or regulated goods like alcohol or tobacco in the state of Georgia. This will permit you to collect sales tax and get the alcohol license that's needed to sell such products.
During this step, you will need to provide several pieces of information like the type of your business entity, where it's located, your mailing address, official business address, email address, industry code, registered agent, and more.
Register With The Georgia Department Of Labor
Next, you should register with the Georgia Department of Labor[3] if you have employees or plan to hire a new employee. This is required because you'll likely need to make payments for unemployment insurance and other required fees as an employer. Check the website to see if you will be exempt from this program, as a sole proprietorship with no employees will likely be able to skip this step. 
Apply For Georgia Local Permits And Licenses
As we mentioned above, the specific licenses and permits you will need in the state of Georgia will depend on the local government where you operate. So, the city limits of your area will dictate where you need to go to obtain additional licenses and what your licensing requirements are in the first place.
You'll likely be able to get a business license online for your new business, so make sure you understand what the business license registration requirements are for your town or county, as they are the body that regulates business licenses in the state of Georgia. 
Maintain Your Georgia Business License
Georgia businesses may need to renew their business licenses regularly for certain professions or lines of business, like the Georgia buying service license which needs to be renewed each year. This will be done on the local level, and additional licenses may come with different renewal times for businesses.
Is A Georgia Business License Required?
You may first wonder if a business license in Georgia is even required in the first place. After some research, we can see that the state doesn't issue business licenses at the state level. However, every business in Georgia does need an operating license, sometimes referred to as a business license, business tax certificate, or occupational tax certificate, from the local city or county government where they're based.
So, it's important to contact your municipal government or the local chamber of commerce to see how you can get the proper business license that's needed in your area.
Different Types Of Business Licenses
As we briefly mentioned above, there is no general business license in Georgia that all businesses need, just the operating license that you apply for on local levels rather than a general business license provided by the state.
Again, the business license can sometimes be referred to as the operating license, business tax certificate, or occupational tax certificate depending on where you are based.
Aside from this business license, there may be additional Georgia business licenses you need depending on the nature of your business. Such businesses that need additional business licenses include home inspectors, plumbers, and daycare centers, among others.
Plus, if you're selling retail, your business will need a sales tax identification number to collect sales tax.
Cost Of Business License In Georgia
How much does a business license cost in Georgia? Many factors can contribute to how expensive the required licenses and permits will be, including the type of business, location, processing, and recurring fees. Local licenses may need to be renewed on a certain timeline and cost more than other various licenses and permits.
The Top 2 Business License Services
ZenBusiness
ZenBusiness is a business formation service known for its affordable pricing and great customer service and has three tiers of plans to help you get started with the right licenses and permits. 
Each plan includes an annual report service, an invoicing app, an operating agreement template, an employer identification number, website domain and hosting, and expedited filing service for the higher tiers.
Incfile
Incfile helps you form businesses online, including for structures like a sole proprietor, LLC, S-corp, non-profit, and more. They help with business licensing for a business in Georgia. 
They have several plans available, each of which includes a registered agent and mailing address free for a year. Plus, they can help small business owners file compliance documents and file their taxes. All of their services are completely customized for the state where their customer's business is located, including the state of Georgia. 
Final Thoughts
Georgia businesses will not need to get a Georgia business license issued by the state government; however, they will likely need business licensing on the city or county level depending on their business type, like if they need an alcohol license to sell liquor.
This is true for limited liability companies or any other type of business structure, as Georgia licenses are issued on a local basis rather than the state corporation's division.
In this way, it may be simpler and more straightforward to get a business license in Georgia compared to other states with complicated rules from their superior court. Instead, you can visit your local commerce office to ensure that you have the proper documentation and certifications in place to legally operate your business.
Frequently Asked Questions (FAQs)
Will a Georgia business also need other licenses from the federal government?
Certain professions will also need to obtain federal permits if they operate in certain industries. This can include environmental permits or another professional license.
Can zoning ordinances impact the signage permits I'm allowed in Georgia?
Yes, the zoning in a certain town or municipality in the state may impact the types and sizes of signs you can hang with your business name.
What is the corporate income tax in Georgia?
The relevant state income tax for corporations in Georgia is 5.75% of the corporation's taxable net income.
Is filing business taxes with no income necessary?
Regarding how to file business taxes with no income, you shouldn't file if:
You weren't actively engaged in a trade or business.
You were preparing to begin your business.
You can either deduct or amortize start-up expenses once your business begins rather than filing business taxes with no income.
Can I register in person with the Secretary of State's Corporations Division?
Yes, you can. There is the Secretary of State's Corporations Division detailed address. 
Office of Secretary of State
Corporations Division
2 Martin Luther King Jr. Dr. SE
Suite 313 West Tower
Atlanta, Georgia 30334
ABOUT THE AUTHOR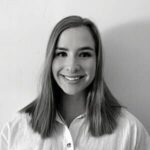 Bailey Schramm is a writer based out of Jackson Hole, WY, primarily covering topics and trends in financial services, business, and the blockchain. With a background covering stock market developments for a major FinTech company, she now provides SEO and content strategy services to financial service companies and tech startups.
ABOUT THE REVIEWER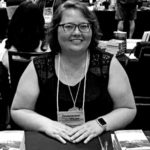 Kristina Knight is a freelance writer with more than 15 years of experience writing on varied topics. Kristina's focus for the past 10 years has been the small business, online marketing, and banking sectors, however, she keeps things interesting by writing about her experiences as an adoptive mom, parenting, and education issues. Kristina's work has appeared with BizReport.com, NBC News, Soaps.com, DisasterNewsNetwork, and many more publications.
+ 3 sources
Bizreport Advisor adheres to strict editorial integrity standards avoids using tertiary references. We have strict sourcing guidelines and rely on peer-reviewed studies, academic research. To ensure the accuracy of articles in Bizreport, you can read more about the editorial process here.
Sba.gov. (2023). Apply for licenses and permits | U.S. Small Business Administration. [online] Available at: https://www.sba.gov/business-guide/launch-your-business/apply-licenses-permits.

Department of Revenue. (2023). Register a New Business in Georgia. [online] Available at: https://dor.georgia.gov/taxes/register-new-business-georgia.

Georgia Department of Labor. (2023). Georgia Department of Labor. [online] Available at: https://dol.georgia.gov/.