Best Trademark Service Reviews 2022: How to Do a Trademark Search
All products recommended by Bizreport are selected by our editorial team, independent of our parent company. Some of our stories include affiliate links. If you buy something through one of these links, we may earn an affiliate commission.
Incfile
Positive customer reviews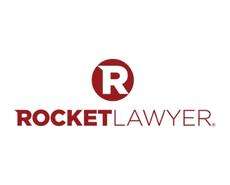 Rocket Lawyer
Best LLC formation packages
MyCorporation
Best online tracking tool
It doesn't come as a surprise that the online trademark filing companies are now controlling the industry. The providers offer trademark filing services at a lower cost to your local trademark attorneys. Due to the increasing demand for the best trademark service, we have researched, reviewed, and ranked the popular trademark registration companies so as to help you file a trademark application service for your business mark with a lot of ease. But before we get deep into our best trademark reviews, let's shed more light on this program.
A trademark is simply a symbol, product name, logo, or any other word or mark that identifies your source of goods or services. The move to register trademark reviews is mainly to notify the public of a registrant's claim of ownership of the mark and to avoid infringing on someone else's mark. Being a legal requirement in the United States, you need a TM registration service company that you can trust, and that is the purpose of this article. Read on to find out.
Top 6 Trademark Registration Services 2022
6 Best Trademark Registration Services 2022
Incfile
Have your business formed for free and then enjoy affordable trademark applications with this provider.
Free business formation
User-friendly interface
Offer rush filing
They don't offer attorney advice
Just 2.9 stars online rating
IncFile offers a comprehensive search of the USPTO database, professional preparation, a 100% satisfaction guarantee, and many other trademark-related services. The provider offers enough guidance on their user-friendly interface and is dedicated to improving their site by the use of cookies to analyze it and make adjustments.
Besides, IncFile offers various channels of communication on their website, including Phone numbers, live chat, and email. However, at the time of our review, they only had 2.9 stars rating on Trustpilot. This simply means that consumers are not finding IncFile a great option to file a trademark.
Legalzoom
Subscribe to Legalzoom trademark service's hire package and rest assured a lawyer will do everything for you.
Legalzoom has a straightforward interface
LegalZoom help establish an attorney-client relationship
They also guarantee a great customer support
LegalZoom prices are on the high end
Not strictly designed for TM service
Even though Legalzoom is not among the best-priced online trademark registration providers, they offer subscription options. The basic package is where you answer all the important questions, do basic trademark searches with Legalzoom guides and have them proofread, and file a trademark application for you. The surest option with a little bit higher filing fee is having Legalzoom attorneys do everything on your behalf.
Apart from the packages, the company has invested heavily in improving its website and customer support. They use simple questionnaires and cookies to gather information about you and use the information to constantly improve their website.
RocketLawyer
For a business owner looking for an experienced trademark service provider, Rocket Lawyer has helped millions of entrepreneurs in various ways.
Have a custom package
Boats a lot of experience in the industry
Offer rush filing
On the expensive end of the industry
Handle large number of clients
Though it is on the expensive end in the industry, Rocket Lawyer can customize their packages to suit your needs. You can either choose from the basic package that offers simple trademark application services like trademark search or a higher package that offers trademark attorney consultation and rush filing.
Rocket Lawyer offers various communication options including a phone number on their website. Besides, the provider boasts a great user experience yet is still dedicated to improving its site by the use of cookies. Given the high volume of businesses they have served, it is not a surprise they enjoy a consumer rating of 4.6 stars on Trustpilot.
MyCorporation
For a business owner who is not interested in legal advice, MyCorporation is here to register your trademark inexpensively.
Is affordable
Great customer support
Quick turn around
They don't provide legal advice
MyCorporation does not provide legal or financial advice and that explains why they offer cheaper trademark-related services compared to providers that are geared towards attorney trademark services. Despite their cheaper charges, MyCorp guarantees one of the most comprehensive direct hit searches of the USPTO (the Federal United States Patent and Trademark Office) database in the industry.
Their other biggest win is a user-friendly interface that guarantees a faster trademark application process. Through the use of cookies, the provider can analyze web traffic and determine where to adjust. This has earned them higher star ratings among various clients.
TrademarkPlus
TrademarkPlus specializes in trademark services and has a lot of knowledgeable professionals in this sector than many legal warehouses.
Affordable
Offer comprehensive analytical trademark search results
Excellent customer support
Does not provide attorney advice
They don't offer great feedback
This provider offers you two subscription search options that cost at very generous prices. These include the Worldwide & U.S search and Standard Trademark Registration. The packages guarantee search results of all the pending and registered United States Federal, and United states common law sources, etc.
Though they don't offer legal advice, they will connect you with an experienced trademark attorney in a situation where you are issued a trade Office Action Letter of rejection of your filed trademark application. The attorney will present your options and give you a response from USPTO.
Though the provider respects your privacy, they gather certain information about you by use of cookies and other materials to help improve their website.
Trademark Engine
Looking for the cheapest and most comprehensive TM applications service, here is a great deal.
They offer affordable packages
They offer faster trademark search
Does not offer enough information on their website
Not enough positive online clients reviews
Trademark Engine makes its services affordable to everyone by offering three trademark application packages all packed with attractive features.
The basic package comes with a direct-Hit Search of the Federal USPTO database, professional preparation, Secure Online Account, 100% Satisfaction Guarantee, and Lifetime Customer Support among others.
For more advanced features including expedited processing, subscribe to the Standard and Deluxe TM registration packages. Lastly, the provider enjoys a good reputation among clients. At the time of our review, the provider had 4.49 stars rating on Trustpilot.
The Benefits of Trademark Registration
Inc all rights reserved: entrepreneurs register their trademarks mainly to have the right to use their mark and to prevent trademark infringement.
Asset protection: By registering a brand name, for instance, is a way of protecting it and also instills confidence in a buyer.
Exploitation: in essence, a registered trademark is an intellectual property that you can utilize.
Good business practices: in essence, it is aimed at preventing the promotion of brands in breach of a third party's trademark. Such a scenario can lead to costly and long-lasting problems.
Common-Law Trademark Law
This law aims at providing protections to product trademark name, logo, symbol, or other mark or words that are often used to identify the source of goods or services before it is registered with the federal state, or government.
There is no registration process involved in establishing a common law trademark, neither are filing fees associated with attaining it.
State Trademarks (we recommend federal)
These are marks that are registered at the state level only and are meant to be used within one state. To get the services, you must apply with the trademark office of the specific state in which protection is sought. Research your state filing requirements before you begin the registration process.
Federal Trademarks (the smartest option)
This involves TM registration with the Federal government to protect your TM nationwide. It can also be used to obtain international trademarks through the World Intellectual Property Organization (WIPO).
Conclusion
The name of any other business mark is of great importance and should be protected either by Federal TM or state TM laws. Either way, choosing one of our top-ranked TM service companies is a significant step in achieving effective TM registration.
When selecting a trademark service, consider one that can handle all kinds of trademarks and offer an option to connect you to an attorney should the process fail. To help you choose from our trademark reviews, Legalzoom is a great deal.
Frequently Asked Questions (FAQs)
Is the trademark company legit?
Not all trademark companies are legit; some are a scam and will take your money for nothing. That is to say, they will take your money and fail to handle your applications as they promised. However, if you land on a well-established provider you will not lament over your money.
Is LegalZoom worth it for trademarks?
Legalzoom is a large organization and has enough resources to effectively handle your trademark applications. Besides, they have the ability to connect you with a lawyer to represent you should your TM application be rejected.
How long will it take to register my trademark?
For official registration of a trademark with the United States Patent and Trademark Office (USPTO), it may take 13-18 months. However, common law trademarks are established as soon as you start using your TM in commerce.
Is there a chance my trademark could get rejected?
Yes. Such cases are mostly due to the likelihood of confusion. For instance, USPTO realizes that there is a high chance that the general public will confuse your business name with some's. If you fall victim, you can liaise with your lawyer to defend you by presenting your options.
ABOUT THE AUTHOR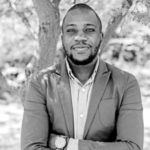 Billy Graham is a Highly skilled copywriter/editor with over 8+ years of experience working for content mills, direct clients, and SEO marketing agencies alike. Possesses extensive expertise in crafting unique copy, exceeding editorial goals, and delivering first-rate client-focused service in results-driven content production. Specialties include gaming, branded content, short-form to long-form copywriting, call-to-action, buying guides, how-to – articles, product reviews, and comparisons, copy editing, proofreading, complete QA, and in-depth research.
ABOUT THE REVIEWER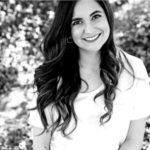 Jazmin Castello holds a Master's degree in Business Management, owns two companies, and has also published a self-help book. When she is not working or writing, she likes to spend time with her family and to travel.