Top 7 Best Warehouse Management Systems (WMS) In 2023
All products recommended by Bizreport are selected by our editorial team, independent of our parent company. Some of our stories include affiliate links. If you buy something through one of these links, we may earn an affiliate commission.
Fishbowl
Best Overall
Sortly
Best Inventory Management
NetSuite WMS
Most Powerful
Companies that run a warehouse often utilize third-party warehouse management software to track orders and manage inventory. This software enables businesses to ensure that their products are moved, stored, and shipped as efficiently as possible. Our editorial team reviewed several of the leading third-party warehouse management systems available via SaaS, designed to make inventory management, supply chain management, and warehouse visualization optimal.
Here we present the pros and cons of some of the top competitors. This analysis to help you select the right warehouse management solution for your needs.
Read More: Best Order Fulfillment Services 2023
Top 7 Best Warehouse Management Systems 2023
What Is A Warehouse Management System?
Warehouse management software is a program that allows users to keep track of all inventory in the warehouse. It allows companies and business owners to have a better idea of what they have in stock, how much they have, and the location of the items. The purpose of warehouse management software is to create a centralized database for all inventory and to automate many tasks that are normally done manually.
With this software, companies can make more informed business decisions regarding their inventory control and supply chain. Business Owners and managers find greater efficiency with effective warehouse management solutions.
Best Warehouse Management Systems September 2023
Fishbowl
Read Fishbowl Reviews
With a track record of service to industry leaders and unparalleled manufactured goods and freight management – we find that Fishbowl is the Editor's Choice.
Excellent for freight and manufactured goods
Comprehensive services
Vetted by large organizations
Customer service can be hard to reach
Fishbowl warehouse management software is a complete inventory and order management solution that provides efficient, effective tracking of goods as they travel through your supply chain from source to warehouse to shipping. Besides, Fishbowl powers such giants as NASA, the Army, the Air Force, Lowes, and Mercedes Benz. Thus, their story of superior service for large freight goods is obvious. Additionally, Fishbowl excels in QuickBooks integration for work orders, invoices, and bills.
Sortly
Read Sortly Reviews
With an excellent array of inventory features and an easy-to-use platform, Sortly is perhaps the best of all choices to get started smoothly. They provide very solid overall service. Sortly is our selection as Best Inventory Management.
Works on various devices
Ease of use
Scanning features
The notification system could be better
With just a few clicks, you can organize and automate your inventory with Sortly. Sortly makes it simple to import your existing inventory list and get up and running immediately. Users can sort inventory folders by location, type, and other criteria – while creating custom fields. Sortly excels in inventory management with its in-app barcode and QR code scanner as well as the ability to upload and associate images for each code. Additionally, Sortly works well across all types of devices to make management simple.
NetSuite WMS
Read NetSuite WMS Reviews
An incredibly comprehensive option, NetSuite WMS provides a full solution from purchasing, warehouse inventory, and picking orders to ship. Of all reviewed options, we find it to be the most Most Powerful WMS software.
Omnichannel functions
Comprehensive features
NetSuite Warehouse Management System is a comprehensive set of tools for supply chain management and operations management. Netsuite allows businesses to manage processes such as receiving, shipping, inventory control, and replenishment from a centralized platform with real-time visibility. The tool is powerful and highly customizable. This WMS integrates with the entire Oracle ecosystem and thus offers an impressively vast array of services. On the downside, the cost can be high and the system can be complex to operate. It's better for medium or larger businesses.
3PL Warehouse Manager
Read 3PL Warehouse Manager Review
As a competent all-around paperless solution, 3PL Warehouse Manager helps keep an orderly warehouse workflow. We award this software the nod for Small Business Solution.
Efficient dock scheduling
Syncs multiple warehouses
The good first step out of paper-based records
Accounting aspects can be clunky
Lacks scalability of other competitors
3PL Warehouse Manager provides a good solution for order management. Businesses can go completely paperless – thereby improving efficiency and reducing errors. Bar code scanning, dock scheduling, and reporting features are all helpful for smooth inventory management. A number of users report some trouble with the accounting portion of the software, especially as the business scales. Due to these potential barriers to large scalability and the moderate amount of features offered, we recommended 3PL for small businesses.
Manhattan WMS
Read Manhattan WMS Reviews
With intuitive features and strong e-commerce functionality, Manhattan WMS is well-rated by users with high customer satisfaction. We award them the most User-Friendly UI.
Omni channel
Demand forecasting
Store level planning
Ease of Use
Modifications are expensive
Features are not as powerful as top competitors
Manhattan is notable for two reasons. Users find the platform to be user-friendly and intuitive, with a much shorter learning curve than some of the more powerful competitors. Furthermore, Manhattan offers excellent visibility of omnichannel warehouse operations. More than that, this enables e-commerce entrepreneurs to combine warehouse management and transportation management solutions.
However, users who require highly customizable features will likely find Manhattan's pricing to be prohibitively expensive for the results.
SAP Warehouse Management
Read SAP Warehouse Management Reviews
For many medium-sized firms, SAP Warehouse Management is one of the best solutions because it has functionality for almost everything. We chose them for the award of Most Features because we believe users would be impressed by their vast services.
Excellent selection of features
Flexible and customizable
A great choice for complex needs
Too complex for smaller businesses
Price can add up
High-volume businesses will love many of the vast group of features available with SAP. Highlights include flexible deployment options, advanced tracking, and a streamlining of multiple steps and batches into simple overviews. The software leverages powerful algorithms to complete multi-customer picks, mixed pallets, kitting, labor management, yard management, and dock scheduling in an extremely efficient manner. However, some smaller businesses may find that paying for all these advanced features is not worth their limited resources. Hence, we find that SAP is a better match for growing companies.
SkuVault
Read SkuVault Reviews
With SkuVault eCommerce inventory management software, you can easily manage your inventory, sync your online sales channels, and create reports. SkuVault is the winner of Top e-Commerce Solution.
E-commerce integration
Customer support
The more advanced features are not user friendly
Rather than attempting to be broadly marketed, SkuVault clearly defines its competitive advantage – it is aimed at efficiency in e-Commerce. The company touts easy integration with Amazon, Walmart, eBay, Shopify, and other major players – which many businesses will find useful. In addition, they combine seamless fulfillment with packing and shipping with excellent order tracking and data forecasting. Overall, this is a noteworthy option for e-Commerce stores.
How To Choose The Best Warehouse Management Software
All of the reviewed services have excellent features. When comparing, customers should consider how well the product matches the needs of the business. For example, some larger businesses will benefit from powerful software – which is also more expensive and complicated. Something more user-friendly with basic features might fit better for a smaller business. Also consider products that specialize in a specific niche that matches your company, such as e-commerce integrations or tracking manufactured goods and freight. There are many good options, so finding the best match is the key.
Final Thoughts
In conclusion, with the increasing complexity of omnichannel commerce and current strains on supply chains, many businesses find that outdated warehouse management hinders their business. Third-party warehouse management software provides a solution. These services can streamline inventory management, standardize warehouse operations, and help managers analyze all warehouse operations. We have reviewed many competitors, and have provided reviews of the 7 top companies for your consideration.
For now, Fishbowl, Sortly, and NetSuite edge out the competition. However, each option may well match many businesses' needs. No matter which choice a business makes, upgrading to an automated and efficient system should improve operations, efficiency, and profits.
Frequently Asked Questions (FAQs)
What is WMS?
WMS stands for Warehouse Management System. A WMS is a software system that tracks inventory, orders, and warehouse operations.
Is Warehouse management software free?
Many cloud-based software options provide either a free trial or a free version. Free versions allow for only a limited number of users and products.
What is warehouse visualization?
Warehouse visualization refers to data presentations that show exactly how a warehouse is operating and how inventory is moving.
ABOUT THE AUTHOR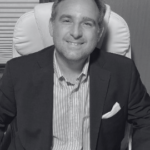 Dr. Jeffrey Christo is an educator, academic researcher, writer, and business analyst from the United States. His educational background includes a BA degree in History, Master of Science in Teaching, and Doctorate in Educational Leadership. Dr. Christo specializes in leadership, staff development, building organizational capacity, and systems. A lifelong learner, Dr. Christo is also currently a student pursuing an additional doctoral study in Business Administration. In the business world, Dr. Christo's areas of interest include organizational improvement, organizational analysis, organizational climate and culture, competitive advantage, real estate, and niche branding.
ABOUT THE REVIEWER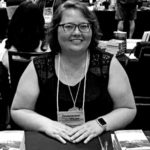 Kristina Knight is a freelance writer with more than 15 years of experience writing on varied topics. Kristina's focus for the past 10 years has been the small business, online marketing, and banking sectors, however, she keeps things interesting by writing about her experiences as an adoptive mom, parenting, and education issues. Kristina's work has appeared with BizReport.com, NBC News, Soaps.com, DisasterNewsNetwork, and many more publications.
+ 6 sources
Bizreport Advisor adheres to strict editorial integrity standards avoids using tertiary references. We have strict sourcing guidelines and rely on peer-reviewed studies, academic research. To ensure the accuracy of articles in Bizreport, you can read more about the editorial process here.
Editor CC. Software as a Service (SaaS) – Glossary | CSRC. csrc.nist.gov. Accessed February 21, 2023. https://csrc.nist.gov/glossary/term/software_as_a_service

Editor CC. supply chain – Glossary | CSRC. csrc.nist.gov. Accessed February 21, 2023. https://csrc.nist.gov/glossary/term/supply_chain

Warehousing – Overview. www.osha.gov. Accessed February 21, 2023. https://www.osha.gov/warehousing#:~:text=The%20warehousing%20and%20storage%20industry

Stock | Investor.gov. www.investor.gov. Accessed February 21, 2023. https://www.investor.gov/introduction-investing/investing-basics/glossary/stock

Warehousing – Fishbowl Inventory. Warehousing – Fishbowl Inventory. Accessed February 21, 2023. https://www.fishbowlinventory.com/features/warehousing/

Warehouse Inventory Management Software. Sortly. Accessed February 21, 2023. https://www.sortly.com/industries/warehouse-inventory-management-software/