Best Order Management Software 2023: Top 7 Picks & Reviews
All products recommended by Bizreport are selected by our editorial team, independent of our parent company. Some of our stories include affiliate links. If you buy something through one of these links, we may earn an affiliate commission.
QuickBooks Desktop Enterprise
Best Overall
Brightpearl
Most Affordable
Oracle Netsuite
Best Service
Business owners and managers utilize order management software to keep track of sales, orders, inventory, and shipping of products. Many vendors in this space offer cloud-based inventory management systems. We have reviewed the field and selected 7 contenders for the best order management systems.
7 Best Order Management Software 2023
What is Order Management Software?
Business owners use an order management system to track and automate the entire process of sales orders, inventory management, inventory control, and connections with all aspects of eCommerce businesses. Most small businesses benefit from order and inventory management software.
What Does Order Management Software Do?
A full order management software system assimilates information from sales channels, warehouse data, and inventory control to keep track of orders, inventory, and shipping. Order and inventory management software.
Read more: Top 6 Best Hosting for Ecommerce 2023
Oracle NetSuite
Excellent accounting software
Comprehensive ERP services
Customization options
SAP Commerce Cloud
Ready to run business processes
Intuitive
Excellent for inventory tracking
Odoo
Open source version available
Detailed customization
Excellent order and inventory tracking
Top 7 Best Order Management Software January 2023
QuickBooks Desktop Enterprise
Read QuickBooks Reviews
Outfitted with outstanding accounting and order management software, QuickBooksDesktop Enterprise is an outstanding choice for most features any business might need. Their interface is also exceptionally easy to use. They are our editor's choice as Best Overall.
Easy to use
Stellar inventory management capability
Best accounting software
Not as customizable as competitors
Users can manage products and inventory in an effective manner with QuickBooks' accounting and inventory management systems. This company is well known for its small business accounting software, and it doesn't disappoint. Users also rate Quickbooks as one of the most intuitive and user friendly platforms among the competition. Combine these features with fair pricing, and most businesses will see immediate process improvements with this package. A drawback – if you desire highly customizable features, a few competitors do outcompete Quickbooks.
Brightpearl
Read Brightpearl Reviews
Managers will find the top solution for a mid-size multi-channel eCommerce business here. Brightpearl integrates easily and does so with flexible pricing that provides great value. Though it may not be ideal for large companies – they are the winner for Most Affordable
Retail applications
Multichannel capabilities
Good value
Integrations can get overwhelming
BrightPearl is an affordable yet solid provider of order management software. Small businesses will benefit from their bespoke pricing plans, which assure that users only pay for the services they need. They stand out in the area of app integrations, billing themselves as a multi-channel commerce service. Some users find the flow of so many applications to be a bit overwhelming if not managed properly.
Oracle NetSuite
Read Oracle NetSuite Reviews
Among the largest and oldest services, NetSuite is a giant in the industry, and still the mark against which all other services are judged. They are our choice for the Best Service, trailing in best overall as their ROI is just a bit shy of Quickbooks for small and medium-sized operations.
Comprehensive selection of features
Complete ERP solution
Customizable
Clients find an impressive and well-tested panoply of ERP services. In addition to order management software, NetSuite hosts a range of services including CRM, HR, accounting, tax recording, manufacturing tracking, and fixed asset management. We think it's the Best Service in the field. NetSuite is among the most comprehensive and complicated systems, and it costs a premium price. Thus, it may not be the best choice for smaller enterprises.
SAP Commerce Cloud
Read SAP Commerce Cloud Review
Who wouldn't want to boost profits and increase customer satisfaction? Those are the promises of SAP, and they do deliver a streamlined and easy-to-implement solution. We judge it to be the Best Ease of Use.
Great for basic inventory
Easy to use
eCommerce service
Not designed for larger or more complex businesses
Clients find SAP easy to set up and use. Their software provides crips functioning sales, inventory, eCommerce, and B2B functions. SAP also integrates two-way communication with customers to track and reply to reviews, while providing data on customer satisfaction. The downside of simplicity and straightforward uses – the software can lose effectiveness for more complex and larger organizations. We see this one-shine as a solution for simple and smaller organizations.
Orderhive
Read Orderhive Reviews
With a range of effective inventory and order management features, Orderhive is a comprehensive service for merchants with multiple sales channels. We found it to be the Most Comprehensive order management software.
Comprehensive order management solution
Responsive customer support
Integrations
Users can integrate multiple sales channels into their order management process. Orderhive lists an impressively large array of features. For inventory alone, clients can access forecasting, shipping, auditing, labeling, management, replenishment, tracking, and invoice processing. When we also consider the sales features, reporting, analytics, and workflow management, we are sincerely impressed with the options. Most users praise customer service, while dissatisfied users have reported some bugs and glitches.
Zoho Inventory
Read Zoho Inventory Reviews
Clients find all the standard services for a good return on investment with Zoho. Though it lacks some of the more complex features and customization options of other entrants, we still find Zoho is the Best for Small to Medium-Sized Enterprises.
Centralized inventory system
Low cost
Easy to use
Not too flexible or customizable
This service is targeted for smaller businesses who are engaged in product ordering and shipping businesses. Its outstanding features are end-to-end tracking of orders and the ability to manage all the basic data of orders, shipping, and warehouse. If you need more comprehensive ERP solutions, you may find more features with competitors.
Odoo
Read Odoo Reviews
With simple functioning and a large selection of application integration, Odoo is a simple yet effective solution for sales and order tracking. It is our selection as Best for Tracking Orders.
Open source version
Offers many features
Excellent order and inventory tracking
Can be complicated to set up
With effective applications along the sales pipeline from POS to inventory, Odoo can help mid-sized companies engage in product sales. Odoo is open source, so you can download the software for free. But this requires some fairly complex setup – which some users find troublesome or too time intensive. But once it is set up, the company promises easy and simple use. The company offers a variety of ERP features in an attempt to be a comprehensive service. Customer experiences are varied, perhaps due to the customization and user programming needed.
Why Should You Use Order Management Software?
Businesses of all sizes benefit from the order management software. Sales, order processing, returns, accounting, and analytics all can be automated and tracked with a management system. The business can expand efficiently.
Fulfillment of Customer Demand
Working the supply chain efficiently is key in any product-centered business. With automated order management, you can use forecasting tools and instantaneous communication between POS, warehouse, and production to keep orders filled without overproduction.
Improve Employee Productivity
The order management system provides workflow tracking and data analytics. Management can analyze aspects of productivity and track improvements in real-time with detailed data with order management.
Who Needs Order and Inventory Management Software?
Managers, sales teams, and logistics departments benefit from inventory and order management.
Sales departments: These teams can keep track of sales orders with sales and order management features.
Logistics teams: Managing the supply chain is easier with order management software.
Different Kinds of Order Management Systems
There are two basic categories of order management systems-stand alone and integrated with inventory management.
Standalone Order Management Software
Standalone service focuses solely on the order and sales process. There are many helpful features for eCommerce with this option including sales and order tracking.
Inventory Management Software
When users acquire both order management and inventory management services, they can seamlessly integrate the demand and supply sides of their commerce business.
E-commerce With Order Management Features
If a business wishes to upgrade further, it can add e-commerce management systems. This helps managers integrate sales, inventory, and tracking across multiple applications and sales channels.
How to Choose the Best Order Management Software?
We selected the most important features of an order management system for our review. Utilize these features when performing your own analysis. Make sure to consider how the service fits into your needs, as each has unique features and capabilities.
A Centralized System
The best SAAS order management systems should be user-friendly and easy to control. A centralized system provides access to needed data with as few actions on the user's part as possible.
Inventory Management
The best solutions integrate sales and inventory data all across the supply process right to warehouse management. This provides the most efficient just-in-time shipping models.
Shipping Services Included
Consider the offerings for ground, air, and drop shipping that comes with the platform. An additional feature to look for is return management.
Ability to Scale Order Processing
As your business grows, the order tracking and management needs may grow exponentially as you have more products, more channels of commerce, more integrations, and more to keep track of. A software service must be able to scale with you.
Customer Support
Complex software systems can be hard to maximize. Customers usually benefit from responsive and helpful order management software support and customer service.
Customer Reviews
Utilize customer reviews to compare promises of value to the actual user experience. Use multiple sites. Pay special attention to reviews that give pros and cons of specific features you need for your business.
Final Thoughts
The primacy of eCommerce in the marketplace has placed a premium on efficient sales, order, and inventory processing systems. Business managers, sales teams, and supply chain managers can find a wide selection of available SAAS products to use for these purposes. Consumers can use our review of 7 outstanding competitors to help select which product meets their needs.
Frequently Asked Questions (FAQs)
What is an order management system?
Modern order management systems are typically cloud-based applications and databases that keep track of sales, order, and inventory data.

ABOUT THE AUTHOR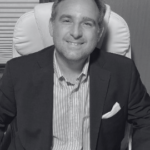 Dr. Jeffrey Christo is an educator, academic researcher, writer, and business analyst from the United States. His educational background includes a BA degree in History, Master of Science in Teaching, and Doctorate in Educational Leadership. Dr. Christo specializes in leadership, staff development, building organizational capacity, and systems. A lifelong learner, Dr. Christo is also currently a student pursuing an additional doctoral study in Business Administration. In the business world, Dr. Christo's areas of interest include organizational improvement, organizational analysis, organizational climate and culture, competitive advantage, real estate, and niche branding.
ABOUT THE REVIEWER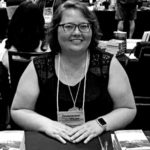 Kristina Knight is a freelance writer with more than 15 years of experience writing on varied topics. Kristina's focus for the past 10 years has been the small business, online marketing, and banking sectors, however, she keeps things interesting by writing about her experiences as an adoptive mom, parenting, and education issues. Kristina's work has appeared with BizReport.com, NBC News, Soaps.com, DisasterNewsNetwork, and many more publications.
+ 5 sources
Bizreport Advisor adheres to strict editorial integrity standards avoids using tertiary references. We have strict sourcing guidelines and rely on peer-reviewed studies, academic research. To ensure the accuracy of articles in Bizreport, you can read more about the editorial process here.
#1 Retail Operating System – For Multichannel Ecommerce. Brightpearl. Accessed December 19, 2022. https://www.brightpearl.com/
NetSuite.com. Business Software, Business Management Software – NetSuite. Netsuite.com. Published 2019. Accessed December 19, 2022. https://www.netsuite.com/portal/home.shtml
Quickbooks, Intuit. Quickbooks. Quickbooks. Published 2018. Accessed December 19, 2022. https://quickbooks.intuit.com/
Open Source ERP and CRM | Odoo. Odoo S.A. Published 2022. Accessed December 19, 2022. https://www.odoo.com/
Online Inventory Management Software | Zoho Inventory. www.zoho.com. Accessed December 19, 2022. https://www.zoho.com/us/inventory/