Top 6 Best Hosting for Ecommerce 2023 Review
All products recommended by Bizreport are selected by our editorial team, independent of our parent company. Some of our stories include affiliate links. If you buy something through one of these links, we may earn an affiliate commission.
Hostgator
Best Overall
Bluehost
Most Affordable
Hostinger
Best Features
If you've got an online business, blog, or your own website, you need a hosting provider to keep your eCommerce store online so that you can make money. But finding the right eCommerce hosting provider can be a challenge when there are so many unique eCommerce hosting providers to choose from.
That's why we've created this guide. It highlights the best-dedicated hosting options for your eCommerce business or online store. So keep reading to learn about the best eCommerce hosting providers that can help you reach your goals.
Read More: Best Cheap Web Hosting Services 2023
Benefits of Ecommerce Web Hosting
Ecommerce hosting solutions make it easier to run an eCommerce store with best-in-class eCommerce functionality. Your eCommerce host will provide the technical support that you need to keep your website online 24/7/365 and keep your site operating at lightning-fast speeds.
This is important because having a high-performance website will make it easier for customers to browse your online store and make purchases through unlimited bandwidth. When you choose the right eCommerce platform, your online stores will lose fewer potential clients to slow load times and site downtimes.
The bottom line is that if you want to be the best eCommerce store in your industry, you need to find the best eCommerce hosting solution for your goals to make it happen.
Best Hosting for Ecommerce 2023
Top 6 Best Hosting for Ecommerce June 2023
Hostgator
Hostgator is an excellent choice for your online store thanks to its flexible plan options and dedicated pricing for diverse eCommerce sites
Comes with plenty of storage
Flexible plan options
Includes unmetered bandwidth
Some features are overpriced
Whether you're interested in cloud hosting, WordPress hosting, or straightforward hosting for your eCommerce website, Hostgator has you covered. It's an all-around winner that tops our list as the best eCommerce web hosting option of all the web hosts and eCommerce platform web hosting service options that we've reviewed.
The only major downside is that you may experience hidden fees and overpriced features while using this eCommerce hosting company and web hosting platform.
Bluehost
Bluehost is an affordable eCommerce web host that offers shared web hosting, automated backups, and other critical eCommerce features.
Solid uptime scores
Cheap first-time buyer prices
Free SSL certificates are available
With a hosting plan from Bluehost, you get everything your e-commerce needs to thrive. From built-in security features like secure shell access and windows hosting to helpful resources for upgrading your WordPress site, Bluehost gives you all the tools you need to unlock the full potential of your eCommerce platforms.
Hostinger
Hostinger offers a wide variety of features for its shared hosting and WordPress hosting plans to help your eCommerce platform and online stores thrive.
Easy onboarding experience
Competitive Pricing
Multiple data centers
Hostinger is a web hosting company that offers everything e-commerce store owners need to create stand-out websites. From its website builder to eCommerce web hosts and eCommerce hosting plans, you can take your eCommerce store from 0 to 100 just by using Hostinger instead of having to use different web hosting companies for every step of the process.
LiquidWeb
Read LiquidWeb Review
Liquid Web is a good choice if you'd like an eCommerce hosting provider that also offers a lot of helpful online resources to build your eCommerce site.
Support available 24/7
100% uptime guarantee
Compliance with HIPPA
Free domain and free SSL certificate not included
Liquid Web stands out with 24/7 support and excellent online resources for WooCommerce hosting, shopping cart software, reseller hosting, and more. It offers 24/7 support, has a 100% uptime guarantee, and ensures that you comply with all legal requirements while running the online store for your eCommerce business.
You can even sign up for plans that provide cloud hosting and shared hosting for unlimited websites if you run several stores. That's what makes this one of the best eCommerce hosting solutions out there.
A2 Hosting
Read A2 Hosting Reviews
A2 Hosting could be the best eCommerce hosting provider for your business if you value fast page load times and reliability above all else.
Fast page load times
Highly reliable provider of uptime
24/7 monitoring
Support can be slow at times
What makes A2 Hosting great as a hosted eCommerce platform is its performance. You get unlimited bandwidth, lightning-fast page load times, and 24/7 monitoring to catch any problem you might have and stop it in its tracks before it can cause any damage to your WordPress sites with dedicated IP addresses in the Google Cloud.
Other eCommerce hosts may offer similar features like free automated WordPress migrations, but few can match the performance of A2.
InMotion Hosting
InMotion offers best-in-class customer support and competitive prices for its dedicated hosting and VPS hosting for your eCommerce business.
Excellent customer support
Very fast
90-day money-back guarantee
Above all else, InMotion stands out with its exceptional U.S.-based customer support team, which you can contact over the phone or through live chat. The eCommerce host also offers a 90-day money-back guarantee so that you can try running your online store on InMotion without risking a thing.
Whether you're looking for impressive security features, helpful eCommerce features, or just an affordable hosting plan, there's a good chance you can get it from InMotion.
How To Choose Hosting for Ecommerce
If you're not familiar with hosting websites and what they do, you may find it difficult to choose one for your online store. Here are three factors to consider as you begin doing your research.
Adequate storage
Ecommerce sites need hosting plans that offer enough storage because they have so many product pages. You should be able to find a web host that offers unlimited storage from our list of hosting providers to ensure running out of space is never an issue for you.
Emergency backups
It's also important to have emergency backups when you choose a dedicated or shared hosting plan. This essentially means that if your store goes down, you have a backup in place to ensure you don't lose business while the outage is resolved.
Support
Finally, you need excellent support if you want to get the most out of your website. If you have experts who can help you set up a free domain and navigate a website builder, it will be much easier for you to create a site that stands out.
Types of Hosting Work Best for eCommerce
It's also worth familiarizing yourself with the different types of hosting that can work for eCommerce platforms. Here are four to think about as you continue looking at your options for a free SSL certificate and hosting provider.
Cloud-Based Hosting
Cloud-based hosting involves hosting your website through an online cloud network rather than physical servers. It offers high levels of scalability and flexibility, which can be important if you're trying to expand.
Shared Hosting
Shared hosting involves sharing a hosting server with other websites. The main reason to do this would be to save money since you won't have to pay for the entire cost of the server yourself.
VPS Hosting
VPS is short for a virtual private server. It's a type of hosting that gives you complete control over your site. This can be helpful if you like making detailed customization, but also a challenge since you will need to be technically savvy enough to manage the hosting on your own.
Dedicated Servers Hosting
Finally, dedicated servers are the creme-de-la-creme of eCommerce hosting. This involves getting your own dedicated server with a full support team helping you operate it. These plans cost the most but also give you the best performance and most flexibility.
Final Thoughts
Finding the right hosting provider for your eCommerce website is an important part of running your business. Doing so will help you maintain the high levels of uptime and speed that you need to generate the most income.
Hostgator is our pick for the best overall web hosting provider thanks to its well-rounded blend of performance, support, and features. However, you may also want to look at Bluehost if you're interested in a low-priced web hosting platform or Hostinger if you want advanced features.
Ultimately, all of the hosting options we've included in this guide can be a good fit for different types of eCommerce stores. The right one for you will depend on your goals and needs.
Frequently Asked Questions (FAQs)
What factors matter when choosing a hosting provider for an eCommerce website?
The factors that matter most to you will depend on your goals. But you'll want to look at pricing, whether you get a free domain, types of customer support offered, features, online resources, and other factors before making a decision.
How much does it cost to host an eCommerce site?
This depends on how much performance you need. You can get started with a shared hosting plan for under $5 per month. But if you want a dedicated server for your site, you should expect to pay upwards of $150 monthly.
What types of hosting are available for sites that focus on eCommerce?
You can choose from several kinds of hosting, including shared hosting, VPS hosting, and dedicated server hosting. Each has its own pros and cons, which we've covered above.
ABOUT THE AUTHOR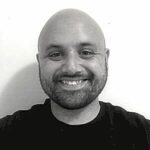 Kellan works with businesses of all sizes to help them achieve their growth goals and has won several awards for his work in the space. He is especially focused on the fields of business finance and the developing cryptocurrency industry, regularly writing about both for audiences across the globe.
ABOUT THE REVIEWER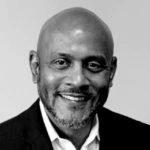 He is an organized and creative thinking sales management professional with experience in outside and inside sales in various markets. Working as freelancer in the Greater Boston Market, he moved to St. Louis and became an Account Executive, then a Sales Manager managing and coaching 12 sales reps covering a nationwide territory. He has developed his team with a combination of consultative selling and value before price coaching mindset which has won him a President's Cup and many other financially rewarding awards at RICOH. His most recent role as a Continuous Improvement Manager provided insight into the importance of delivering a quality product in alignment with the value and reputation of his organization. It further enhances the aspect of selling on value as opposed to price.
+ 5 sources
Bizreport Advisor adheres to strict editorial integrity standards avoids using tertiary references. We have strict sourcing guidelines and rely on peer-reviewed studies, academic research. To ensure the accuracy of articles in Bizreport, you can read more about the editorial process here.
Hosting Platform – Go Online With Hostinger For Only $0.99 Now. Hostinger. Accessed October 23, 2022. https://www.hostinger.com/

Web Hosting: Secure, Fast, & Reliable | InMotion Hosting. Inmotionhosting.com. Published 2018. Accessed October 23, 2022. https://www.inmotionhosting.com/

Web Hosting. Hostgator.com. Published 2020. Accessed October 23, 2022. https://www.hostgator.com/

eCommerce Hosting Solutions. Liquid Web. Accessed January 4, 2023. https://www.liquidweb.com/solutions/ecommerce/

Best eCommerce Hosting | A2 Hosting. www.a2hosting.com. Accessed January 4, 2023. https://www.a2hosting.com/ecommerce-hosting