Top 7 Best Supply Chain Management (SCM) Softwares In 2023
All products recommended by Bizreport are selected by our editorial team, independent of our parent company. Some of our stories include affiliate links. If you buy something through one of these links, we may earn an affiliate commission.
Netsuite
Best Overall
Magaya Supply Chain
Best Freight Forwarding
Infor SCM
Best Inventory Management
Supply Chain Management systems (SCM) automate the management of a wide variety of processes that are traditionally needed for the design, control, and execution of product flows in the manufacturing and production sector, thereby improving efficiency.  Many small, medium and large enterprises benefit from the optimization of these features.  SCMS procedures help in the acquisition of raw materials, production processes, and distribution of products to end customers, supply chain management consists of communication and collaboration between multiple parties based on the need or requirement for a material to manufacture. This includes trade partners, suppliers, and distributors. SCMS aims to coordinate product flow efficiently and affordably.  We have conducted an analysis of the field and present a review of our top 7 choices for the best SCM software
7 Best SCM Softwares 2023
What Are Supply Chain Management Softwares?
The Supply Chain Management System (SCMS) provides automation for the planning, control, and execution of product flows, traditionally in manufacturing and production industries. The SCMS process includes the purchase of raw materials, transportation management,  production, distribution, delivery to the end user, and supply chain analytics. Supply chain management involves communication and cooperation with many parties to acquire material to manufacture and produce including trade partners, suppliers, manufacturers, and distributors. SCMS helps to control shipments and product flows at a more cost effective rate.
Read more: Best Order Management Software 2023
Magaya Supply Chain
Large freight shipping optimization
Warehouse management
Simple dashboard
7 Best SCM Softwares In January 2023
NetSuite
A comprehensive and powerful software package, Oracle Netsuite is a one stop shop for your enterprise.  This software does just about anything a company could need from end to end on the supply chain and all in all is the best of the supply chain management solutions.  We award NetSuite as Best Overall.
Comprehensive ERP solution
Sophisticated inventory management
Customizable
Powered by Oracle, Netsuite is a package of business services offered by this giant in the field of cloud engineering.  NetSuite is comprehensive and adaptable. Their business related services such as ERP, financials and accounting, CRM, and ecommerce analytics are a nice complement to their logistics functions.  NetSuite's supply chain management integrates processes from suppliers to manufacturing to delivery.  We are particularly impressed with their Inventory management with sophisticated demand predictions.  Their warehouse and supply chain management software has the most features in the field and is customizable to over a dozen industries. This comprehensive software is not the easiest to learn and use, and it is more expensive than most competitors. So smaller businesses may find that other solutions meet their needs better.
Magaya Supply Chain
Read Magaya Reviews
Focused on moving inventory from supplier through to courier delivery, Magaya is an excellent supply chain solution.  This service shines in creating a seamless and visible freight process, and thus is our choice for Best Freight Forwarder.
Designed with large freight in mind
Excellent warehouse management applications
Simplified dashboard
Not as good at the product level
Magaya is focused on the efficient and visible movement of freight and warehouse management.  On the early legs of the supply chain, Magaya offers excellent management of procurement, and customs documentation. At the warehouse, Magaya makes visible inventory with automated bookings, order pickup, receipts, and invoices all in one dashboard to make management streamlined.  If you want to accelerate the speed of your bulk freight, it is the top choice. Magaya is the top of the class for moving freight, but doesn't appear to have quite the detailed analytics or full suite of accompanying services when compared to a few of the other competitors.
Infor SCM
Read Infor Reviews
With top level forecasting and effective logistics management, Infor SCM is a  full service solution that must be considered if you deal in ecommerce, have numerous SKUs, or integrate globally.  We award Infor SCM as the Best Inventory Management.
Accurate real time data
Effective predictive analytics
Adapts to demand spikes
Reports and paperwork tracking not user friendly
With fully comprehensive ERP, HR, and workforce management solutions, Infor SCM can handle almost any need of your enterprise.  But this wide array of services doesn't take anything away from their supply chain logistic solutions. The highlight of their SCM is the way they leverage real time data and analytics to forecast demand, adapting to spikes better than any of the competitors.  Be aware that some users find the invoice and PO tracking tools and the reports to be hard to find or read.
SAP SCM
Read SAP Review
Including solutions for design, manufacturing processes, to warehouse, to transportation – SAP SCM is efficient, current, and has the Best Customer Centric-Process.
Focus on end user
Supports sustainable practices
Powerful AI
Set up and use can be complex
Excellent AI and machine learning is at the heart of the streamlined procurement and supply planning features and inventory management provided by SAP SCM.  Businesses can use data from customer experiences to funnel ideas back into the supply chain design. The designers have sustainable business processes in mind when creating the software.  They tout ethical and strategic sourcing, waste reduction, and lower emissions. A noticeable amount of users find the software complex and it is not necessarily a good match for smaller businesses.
Logility
Read Logility Reviews
With industry best demand sensing along with other comprehensive features, Logility is a strong option for many businesses.  We awarded them the top prize for Best Demand Forecasting.  Logility lands in a medium sized niche – smaller businesses may find set up and launch too slow while large enterprises will want more features and customization.
Uses realtime consumer data
Dynamic forecasting
Industry specific solutions
Beginners struggle with setup
Limited customization
Logility's highlight is its outstanding demand forecasting.  They use multiple sources of real-time consumer data and powerful demand sensing to optimize the production and warehousing of products. The software optimized raw materials acquisition, finished good production, warehousing, and procurement.  They do all this with a mind for ethical sourcing – building social and environmental ethics into your business model. Logility gives businesses the option of industry specific solutions in food beverage, packaged goods, manufactured goods, and durable goods – though larger enterprises may want even more customization.  On the downside, users sometimes find setting up and learning the platform to be slow and a little confusing, so understand that it may not be a seamless transition.
Blue Yonder
Read Blue Yonder Reviews
We appreciate Blue Yonder's backward design processes where the needs of the end consumer are the lens for operations. We give them the nod as our Consumer Product Expert.
Comprehensive forecasting tools
Omni channel commerce integration
Optimized inventory
Complicated UX
Slow customer support
Blue Yonder's AI uses data from market reports, news, social media, and IOT to forecast and adapt. The software excels in demand planning and inventory optimization. They also provide good transportation, warehouse, and robotics features. This software is excellent for complex omni channel commerce.  Be aware that some users find starting up with Blue Yonder to be somewhat expensive with a steep learning curve.
Shippabo
Read Shippabo Reviews
With a focus on container ships, Shippabo fills a particular niche in this market.  We give them the nod as Best for Container Ships.  If your medium sized business deals with international shipping of products across oceans, this may be the best solution for you.
Full and partial container solutions
Network of shipping providers
Understanding of customs and regulations
Doesn't connect to end user
Look no further to expertly move products across the seas. With both full container loads and less than container services, Shippabo gets your freight from start to finish.  One highlight, you will find top level understanding of global customs and duty regulations.  They also leverage shipping truck partnerships in order to get the products out of port to your warehouse.  Shippabo also offers full supply chain management services with visibility and simplicity – especially order management.  This is great for a medium-sized business who needs to optimize shipping.
Benefits of SCM Softwares
What can SCM software do for you? These services can reduce the risk and cost of the business supply chain process. SCM helps organizations plan ahead and recover in times of disruption. SCM maintains a strong business model by investing continuously in supply chain visibility, scalability, and flexibility.
How Much Does Supply Chain Software Cost?
Software for supply chain operations ranges from hundreds to thousands to tens of thousands of dollars per month. The pricing is dependent on the scale of your operation.  Supply management software offers a powerful ROI for medium and large enterprises who handle lots of products.
Final Thoughts
The supply chain is a complicated part of most businesses that sell products. Each of our evaluated software solutions offers analytics and management along the entire supply chain from sourcing materials to manufacturing, shipping, and warehousing, to inventory management.  By automating and optimizing the supply chain processes, businesses can maximize profits through the elimination of waste.  We found that Oracle's NetSuite offers the most comprehensive service offered.  But our other competitors each feature specific value propositions that can be great matches for some businesses.
Frequently Asked Questions (FAQs)
What is SCM?

SCM stands for Supply Chain Management.  This aspect of logistics aims to optimize the supply chain through demand forecasting, manufacturing schedules, warehouse procedures, and shipping optimization.

Are online SCM companies legit?

There are many cloud based applications for supply chain management.  These are used by many leading companies as well as smaller entrepreneurial enterprises.  Use professional reviews and customer ratings to evaluate any solution.

ABOUT THE AUTHOR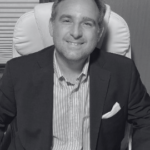 Dr. Jeffrey Christo is an educator, academic researcher, writer, and business analyst from the United States. His educational background includes a BA degree in History, Master of Science in Teaching, and Doctorate in Educational Leadership. Dr. Christo specializes in leadership, staff development, building organizational capacity, and systems. A lifelong learner, Dr. Christo is also currently a student pursuing an additional doctoral study in Business Administration. In the business world, Dr. Christo's areas of interest include organizational improvement, organizational analysis, organizational climate and culture, competitive advantage, real estate, and niche branding.
ABOUT THE REVIEWER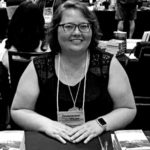 Kristina Knight is a freelance writer with more than 15 years of experience writing on varied topics. Kristina's focus for the past 10 years has been the small business, online marketing, and banking sectors, however, she keeps things interesting by writing about her experiences as an adoptive mom, parenting, and education issues. Kristina's work has appeared with BizReport.com, NBC News, Soaps.com, DisasterNewsNetwork, and many more publications.
+ 6 sources
Bizreport Advisor adheres to strict editorial integrity standards avoids using tertiary references. We have strict sourcing guidelines and rely on peer-reviewed studies, academic research. To ensure the accuracy of articles in Bizreport, you can read more about the editorial process here.
AI-based Supply Chain Planning Solutions. Logility. Accessed January 2, 2023. https://www.logility.com/.
Blue Yonder | World's Leading Supply Chain Management Solutions. home. Accessed January 2, 2023. https://blueyonder.com/.
Supply Chain Software: Supply Chain Management Software & Solutions | Magaya. www.magaya.com. Published April 1, 2019. Accessed January 2, 2023. https://www.magaya.com/magaya-supply-chain/.
Digital Supply Chain Management (SCM) Software Solutions. SAP. Accessed January 2, 2023. https://www.sap.com/products/scm.html
NetSuite.com. Business Software, Business Management Software – NetSuite. Netsuite.com. Published 2019. Accessed January 2, 2023. https://www.netsuite.com/portal/home.shtml
Supply Chain Management | Enterprise SCM cloud solutions | Infor. www.infor.com. Accessed January 2, 2023. https://www.infor.com/solutions/scm