Best Order Fulfillment Services 2023: Top 7 Picks & Reviews
All products recommended by Bizreport are selected by our editorial team, independent of our parent company. Some of our stories include affiliate links. If you buy something through one of these links, we may earn an affiliate commission.
ShipBob
Editor's Choice
FedEx Fulfilment
Best for Large Enterprises
Red Stag Fulfilment
Best for Domestic Shipping
Ecommerce fulfillment takes care of the logistics required for the delivery of an online purchase to the consumer's home, so you don't have to ship each product or service by hand. Business owners may benefit from automation and outsourcing of the fulfillment process. We compare seven of the competitors in the ecommerce fulfillment software service industry. They provide services such as order tracking, storage at fulfillment centers, and optimization to reduce shipping costs. We analyze each option to determine which is the best ecommerce fulfillment company.
7 Best Order Fulfillment Services 2023
What is Order Fulfillment Service?
Third party eCommerce fulfillment services assist business with business logistics. Services include all parts of the fulfillment process – storage, order processing, packing shipping, and returns.
What Do Order Fulfillment Services Do?
Third party fulfillment services typically deploy software packages, fulfillment centers, shipping operations, and customer support solutions. This fulfillment network is shared by clients so that everything operates at scale. The service is able to reduce costs, boost efficiency, and leave the proprietor time to concentrate on the core aspects of the business.
Benefits of Using Order Fulfilment Services
Fulfillment companies complete the logistical tasks for business owners. Businesses optimize processes and cut fulfillment costs and shipping costs. These companies help take away one of the largest problems for ecommerce stores – inventory control and warehousing. These functions are completed at a fulfillment center.
Read more: Best Order Management Software 2023
Top 7 Best Order Fulfillment Services December 2023
ShipBob
Read ShipBob Reviews
There is much to admire in ShipBob's services for small and medium sized businesses. Their software integrates well for omnichannel ecommerce business and their packing and shipping is fast and cost effective. ShipBob is the Editor's Choice.
Easy to use interface
Omnichannel fulfillment solution
Customizable packaging and kitting
Trouble handling enterprise volumes of product
Everything seems easy when you connect, store, and ship with Shipbob. Though many services make the claim, they are truly an efficient omni channel fulfillment solution. Highlights include fulfillment centers for your online store across the USA, Canada, Europe, and Australia for world wide shipping. Additionally, we liked their customizable packing and kitting where you can include your own branded labels, gift cards, custom inserts, and specially designed assembly. The only flaw we found was a difficulty when handling large volumes, where customers sometimes found inventory processing to be slow. Therefore, a few competitors may be better for large scale enterprises.
FedEx Fulfillment
Read FedEx Fulfillment Reviews
With the large-scale power of the FedEx shipping giant, FedEx Fulfillment has access to worldwide shipping and resources. It is a superior service for large scale enterprises who need to ship enormous volumes, and is thus or Best for Large Enterprises. However, limitations exist that may be deal-breakers for some.
Instant brand recognition
High scalability
Shipping and tracking services
Does not deliver Amazon Prime
Spotty customer service
FedEx describes this service as an end to end supply chain offering. But we do see the warehousing, shipping, and tracking as the key features. As a leading shipping company, worldwide and highly scalable service is a main competitive advantage. They focus on cutting your costs with fulfillment centers across the world and access to efficient shipping networks. No one makes it easier to get global shipping , returns, and even picture proof of delivery. However, there are just a few drawbacks that make FedEx a limited service. First, they have ended their relationship with Amazon, so you can't connect to your Prime channel – a potential big problem for some retailers. Additionally, just as you may expect from a large company, customer service is erratic as they juggle so many clients.
Red Stag Fulfilment
Read Red Stag Fulfilment Reviews
If you need something easy and simple for US only shipping – Red Stag Fulfillment will work well. We think they are the easiest and best for less complicated business models. They are our choice for Best USA Domestic Only.
US domestic shipping
Ease of use
Boxing algorithms
Only two fulfillment centers
Small scale
Red Stag provinces and easy to use dashboard and one click integration. Though not the most complex software, they do offer warehousing, inventory management, order processing, shipping, and returns. The company promotes 100% guaranteed order and shipping accuracy across the United States in just 1-2 days. This is impressive because they only operate two locations. We found their packaging process to be innovative – using sensor data to generate an algorithm that then operates machinery to efficiently pack each different order as efficiently as possible.
Whitebox
Read Whitebox Review
With an innovative take on a full service fulfillment product, Whitebox includes advertising in its array of offerings. As an advertising and Amazon integration leader, Whitebox may well be the absolute best service if you are aiming for that niche. We award it the Best for Amazon title.
Amazon expertise
Offers consulting and marketing services
Optimization
Has a niched value proposition that may not work for other segments
We love to see companies that operate with a specific value proposition. That makes it easy to see what they offer and see if it matches a particular user's needs. With Whitebox, customers will find best in class advertising services and Amazon marketing cloud expertise. If those match your needs, do not hesitate to try Whitebox. Their software is made to integrate with online stores and operate on the Amazon cloud. They offer advertising optimization and Amazon service consulting to help optimize your product listings and maximize your revenue potential. There is ample data given to the user and integrated into the system to optimize everything for ecommerce stores.
ShipHero
Read ShipHero Reviews
Users will enjoy the intuitive and easy to navigate user experience with ShipHero. They provide good integration for ecommerce and an affordable pricing plan. They are our choice for the Ease of Use award.
One click integration
Transparent fee structure
User experience is a pleasure
Shipping and packing efficiency is only adequate
Limited number of warehouses
Ship Hero prioritizes intuitive user experience and integrations. Most testers have found their portal to be the most user friendly and best for use on a mobile device. They provide comprehensive integrations and many warehouse management services. The downside for ShipHero is that they simply seem a bit small for the amount of service they are attempting to provide. They only have 8 warehouse locations and users have also found that customer service seems slow or overwhelmed due to small staff size. So we recommend the service if an easy portal and dashboard is your key decision point.
ShipMonk
Read ShipMonk Reviews
A great competitor is the omnichannel space, ShipMonk provides excellent all around service. Their customer service is top of class and their customer reviews indicate excellent satisfaction. We find them to be the winner for Best Customer Service and Customer Satisfaction Award.
Excellent ecommerce integration
Customer service
Full service solution
Not as cost effective as some competitors
Simply contact a "Happiness Engineer" if you need any help with ShipMonk. They are committed to a personal touch and customer service beyond any of their competitors. Highlights of service include excellent inventory and SKU management and data analytics, as well as comprehensive ecommerce integrations. Truly, Shipomonk is a comprehensive solution with warehouse order management, shipping management, package tracking, inventory management all in one. Customers rate their experience with the company highly, vetting the promises made with these services. ShipMonk is an excellent entrant in the field.
ShipNetwork
Read ShipNetwork Reviews
Formed in 2022 as an acquisition of Rakuten Super Logistics by ShipNetwork freight and a partnership with their First Mile subsidiary, ShipNetwork may be a powerful solution moving forward. We award this new iteration the All Around Solution award, but are also taking a wait and see approach to better understand the value propositions of the new alignment.
Integration with key partners
Leverages Rakuten and ShipHero resources
Potential as a full service solution
Too new to vet in its current formation
High minimum orders
In its new form, ShipNetwork offers a wide range of services – including pick, pack, and ship services for ecommerce. Their software Integrates with key partners such as Shopify, Ebay, Walmart, UPS, and Amazon. Though we find that their complete omni channel service is somewhat clunky with connection through an additional vendor needed. ShipOrder processing, shipping, returns, packing, kitting, freight, and tracking. We wait for more market data and customer reviews to see if this new corporate structure ends up delivering on its brand's history and new potential.
How Much Does an Order Fulfillment Company Cost?
Outsourced fulfillment prices are complex to calculate. There are fees for the software, fees for storage, and per item fees for packaging. Most offer volume discounts. Look for companies that offer transparent pricing so you can calculate your approximate price.
How Do Order Fulfillment Services Work?
With the expansion of eCommerce, business owners look for software to help manage and optimize the process all the way from order to delivery. Third party services connect to your ecommerce storage and carts to handle all your order, packaging, shipping and return needs. They typically have their own warehouses to store products and use algorithms to optimize shipping services.
How to Choose The Best Order Fulfillment Service?
When trying to find the best order fulfillment process, business owners must consider their particular industry, shipping needs, and volume. Regardless of the exact nature of the business, there is almost always a third party solution that will lower fulfillment costs and optimize efficiency. One key is to look for how well the platform integrates with your key channels of commerce. Look for seamless integration with your storefront. Additionally, consider shipping speed, packaging options, optimization services, and any unique features. Finally, some services specialize in smaller businesses, some for enterprises, and others for global shipping.
Final Thoughts
Online entrepreneurs and ecommerce store owners will find third party order fulfillment services paramount to success. They offer opportunities to store, sort, pack, ship, and track returns. These vital services for online stores are almost impossible for small businesses to effectively optimize on their own. Each competitor in the field provides valuable services with somewhat different strengths and weaknesses. For today, we find that ShipBob is the Editor's Choice for its easy to use comprehensive services. However, consider all options because some provide specialized features that may be useful.
Frequently Asked Questions (FAQs)
How can I reduce shipping costs?

The best way to reduce shipping costs without any change to your product or service is with shipping optimization. Third party vendors offer order fulfillment services that store products regionally and use algorithms to offer shipping options.
Do order fulfillment companies store my products?
Yes, most offer warehousing services. Order fulfillment companies store your products at fulfillment centers and charge a fee for doing so.

ABOUT THE AUTHOR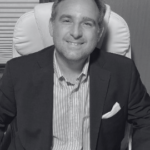 Dr. Jeffrey Christo is an educator, academic researcher, writer, and business analyst from the United States. His educational background includes a BA degree in History, Master of Science in Teaching, and Doctorate in Educational Leadership. Dr. Christo specializes in leadership, staff development, building organizational capacity, and systems. A lifelong learner, Dr. Christo is also currently a student pursuing an additional doctoral study in Business Administration. In the business world, Dr. Christo's areas of interest include organizational improvement, organizational analysis, organizational climate and culture, competitive advantage, real estate, and niche branding.
ABOUT THE REVIEWER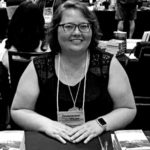 Kristina Knight is a freelance writer with more than 15 years of experience writing on varied topics. Kristina's focus for the past 10 years has been the small business, online marketing, and banking sectors, however, she keeps things interesting by writing about her experiences as an adoptive mom, parenting, and education issues. Kristina's work has appeared with BizReport.com, NBC News, Soaps.com, DisasterNewsNetwork, and many more publications.
+ 6 sources
Bizreport Advisor adheres to strict editorial integrity standards avoids using tertiary references. We have strict sourcing guidelines and rely on peer-reviewed studies, academic research. To ensure the accuracy of articles in Bizreport, you can read more about the editorial process here.
ShipHero | eCommerce Fulfillment at Scale. ShipHero. Accessed December 30, 2022. https://shiphero.com/
ShipBob: Ecommerce Fulfillment Solutions for Online Brands. ShipBob. Accessed December 30, 2022. https://www.shipbob.com/
E-commerce shipping & fulfillment for online businesses. FedEx. Accessed December 29, 2022. https://www.fedex.com/en-us/ecommerce/fulfillment-shipping.html
Home. Red Stag Fulfillment. Accessed December 29, 2022. https://redstagfulfillment.com/
eCommerce Marketplace Management. Whitebox. Accessed December 29, 2022. https://whitebox.com/

eCommerce | International Trade Administration. www.trade.gov. Accessed December 30, 2022. https://www.trade.gov/ecommerce