Top 3 strategies to capitalize on ecommerce
Here are one expert's top 3 strategies to get more from ecommerce throughout the holiday season.
Strategy 1: Be Prepared for Key Dates as well as the Holiday Season as a Whole
"Early preparations are certainly a critical success factor for e-tailers selling through online marketplaces this holiday season. There are a few days that matter tremendously in the holidays – 2014 appears to have been the day that Singles Day, previously unheard of outside of China, made it big worldwide. Black Friday/Cyber Monday was very significant, but it is a mistake for e-tailers to think that they can breathe easy afterwards. Last minute shoppers have serious buying power, and being prepared with fast shipping is critical to serving their needs," said Jonny Steel, Vice President of Marketing, Payoneer.
Strategy 2: Set Up Your Business to Easily Sell Internationally
"There has never been a better time to be a small and medium business. The internet has fundamentally transformed how the world works, significantly empowering businesses and consumers in all corners of the world to grow," said Steel. "Opening up your business to sell internationally can increase profits and allow greater competition with big name retailers – and it's no longer difficult to set up shop and sell across the world. For example, Payoneer simplifies cross-border payments by enabling businesses and professionals to send and receive payments from more than 200 countries and territories in over 90 currencies in a fast, flexible, secure and cost-effective way. This way e-tailers from China, Japan, South Korea and Australia are able to tap into the markets in North America and Europe with far greater ease than ever before."
Strategy 3: Optimize, Optimize, Optimize
"Winning the Buy Box on Amazon.com is a critical factor in determining your success during the holiday season. To get there, e-tailers must aim for an Excellent Seller Rating by improving their all-round service, keeping pricing competitive and ensuring their logistics (shipping and stock) are in order. Furthermore, there is no end to the amount of optimization that can be done within product pages from the style, quality and "sexiness" of product images to detailed product descriptions that show transparency and instill trust," said Steel.
More from Jonnny and Payoneer later this week, including tips on how etailers can ensure they are visible to shoppers.
ABOUT THE AUTHOR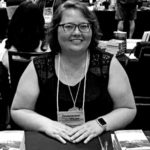 Kristina Knight is a freelance writer with more than 15 years of experience writing on varied topics. Kristina's focus for the past 10 years has been the small business, online marketing, and banking sectors, however, she keeps things interesting by writing about her experiences as an adoptive mom, parenting, and education issues. Kristina's work has appeared with BizReport.com, NBC News, Soaps.com, DisasterNewsNetwork, and many more publications.