Zenbusiness Review 2022: Pros, Cons, Promo Code & Alternatives
All products recommended by Bizreport are selected by our editorial team, independent of our parent company. Some of our stories include affiliate links. If you buy something through one of these links, we may earn an affiliate commission.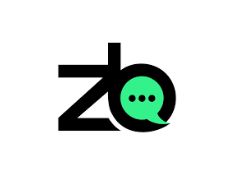 ZenBusiness is a platform that helps entrepreneurs save time and money by providing excellent online business formation service.
Pros
Easy to use

Affordable ( excl State fees )

Worry-free annual compliance for annual report  

Excellent value for money

Lots of positive reviews
Cons
Annual fees

There are better premium alternatives

L

imited website templates 

Low brand recognition

No legal services
Easy and affordable legal filings

Help businesses keep track of recurring filings

All-inclusive packages 

Business formation service
Founded in 2015 in Austin, Texas, ZenBusiness has created 200K+ businesses for clients in all 50 states.
As you know, entrepreneurs and small business owners have always outsourced their business incorporation services. This is necessary because companies that offer online incorporation services use their expertise, while entrepreneurs do what they do best; grow their business. These companies provide all-inclusive packages to businesses, ensuring they meet most, if not all, that a start-up needs.
ZenBusiness falls into that niche of companies. ZenBusiness prides itself on understanding the nitty-gritty of business formation. Its affordable formation service packages (starter plan costs just $49 plus state fees) offer entrepreneurs the essentials that any top LLC formation service provider ordinarily would.
Created in 2015 by Ross Buhrdorf, ZenBusiness (a venture-funded public benefit company) is responsible for forming over 300,000 businesses, providing them world-class LLC formation services at affordable rates. The company was formed with the mission to help everyday Americans realize their dreams of becoming entrepreneurs.
ZenBusiness offers affordable LLC formation services and incorporation plus other business formation services necessary for entrepreneurs. Its stand-out features are its extended customer support hours and all-inclusive services.
Although experiences will vary depending on your Zenbusiness pricing plan, It provides full value for its users, especially when compared with competing service providers like LegalZoom and Inc.
Find the best coupon of zenbusiness
Zenbusiness Advantages
ZenBusiness is a platform with a mission to help Americans actualize their dreams of becoming entrepreneurs. They provide LLC formation and other business formation services (plus anything a start-up requires) at an affordable rate.
According to the company's website, new users of ZenBusiness get to enjoy:
"Worry-free services, world-class support, and an all-inclusive platform that provides everything they need to be successful throughout their business lifecycle."
Its core values are:
Transparency: Doing business with honesty and integrity as the focus, with zero hidden charges to the customer.
Protection: To help you, a new business owner, remain in good standing with the authorities.
Paying it forward: As of 2020, the company has awarded over $100,000 in small business grants.
If you have ever thought of using ZenBusiness' services, here are some of the advantages
Quick Business Formation Services
If you find yourself on ZenBusiness, chances are you want to start your own business, and for good reason, too. ZenBusiness provides business formation services across all 50 states and Washington, D.C.
This service is also important because the creation of a legal entity is the most important step in the process of business formation, as it protects your personal assets from liability if problems arise.
Also, the importance of this service should not be understated as state websites typically don't have the most user-friendly navigation, making the standard filing speed slow. In fact, certain states make LLC formation impossible to file online.
Free Accounting Consultation Services
Whatever your company's accounting needs may be, ZenBusiness will perform a quick assessment of your business entity and recommend much-needed steps in line with your specific needs. Bookkeeping and proper taxation are essentials for any business.
The company offers consultancy services on;
Tracking and paying invoices;
Managing company books;
Filing taxes, and other services.
These service(s) are all the more important as the early stages of a business are the most critical. Luckily, ZenBusiness makes it easier to keep track of these tasks, get a better understanding of bookkeeping issues, and save your time and money while you focus on growing your business.
Worry-Free Compliance
As a business owner, you need to file your annual report on a specific date. Failure to do so attracts heavy fines and disrupts your good standing with the government. However, most start-ups struggle with keeping up as they grapple with other aspects of the business.
This is why ZenBusiness offers entrepreneurs the opportunity to audit their operations and file the annual report on or before the due date. They also monitor your compliance and notify you when action ought to be taken.
This way, you are worry-free, focused on growth, and without having to constantly monitor rule changes.
Business Website, Business Domain Name, And Business Email Address
It is 2022; you've set up a legal entity, sorted out your accounting, taxes, bookkeeping, and the likes, but you don't have a website or digital presence…
You're set up to fail.
Admittedly, not everyone has the know-how to build a website, which is why ZenBusiness offers to build a business website, acquire a domain name, and set up a business email address for you.
All these with the aim of increasing your business' credibility, accessibility and visibility. Customers get to know you and what you offer before making a call. It also helps you market your business properly.
Ease Of Use For New Business Owners
Starting a limited liability company is exciting for newbies. However, the process can become a bit murky without proper guidance. ZenBusiness makes it easy and ensures that your first rodeo is worry-free.
With world-class business entity formation services, the whole process is online, with little time spent and of course, excellent guidance from their customer support. ZenBusiness handles everything else once you are done.
Upon finalizing your order, your progress report is displayed on the dashboard immediately. Subsequently, you will receive notifications and updates on the formation of your limited liability company.
Zenbusiness Review: LLC Service Formation Packages
ZenBusiness offers three LLC formation packages to its clients. It includes all the important services needed to form an LLC. Here is a ZenBusiness review detailing its LLC formation service.
| | | | |
| --- | --- | --- | --- |
| | Starter | Pro | Premium |
| Basic LLC Filing | $49 | $199 | $299 |
| Registered Agent Service | $199 Extra/yr | $199 Extra/yr | $199 Extra/yr |
| Obtain EIN | $149 Extra/yr | $149 Extra/yr | $149 Extra/yr |
| Operating Agreement | $99 Extra/yr | Included | Included |
| Expedited Filing | Included | Included | Included |
| Rush Filing | Included | Included | Included |
| Worry-Free Compliance | Included | Included | Included |
| Business Website | Included | Included | Included |
| Business Domain Name | Included | Included | Included |
Zenbusiness Review: Starter Plan – $49 (plus state fees)
For starters, the ZenBusiness Starter plan costs $49 per year (state fees and add-on services excluded). When you pay for this plan, it allows you to take advantage of the standard business filing service, something every new business owner needs.
It also comes with a complimentary year of registered agent support, providing you with a dedicated address for the service of legal notices
Other perks include:
Production of operating agreements and bylaws:
An operating agreement outlines the ownership structure of your business and lays down ground rules for the operation of your company. ZenBusiness provides you with an operating agreement template to create your own operating agreement.
Name Availability Search:
ZenBusiness searches through the business database of your state to ensure your preferred business name is available or if it's been used by another entity.
Preparation of Articles of Organization:
These are documents or forms, per se, required by the state to formally create your LLC or corporation. ZenBusiness prepares a draft of your articles of organization and files them with your state of formation.
Registered Agent Service:
ZenBusiness offers you its registered agent service free for 12 months, with the option of renewal at $119 per annum beyond that.
CPA assessment:
Licensed CPAs help you reach a decision on the best accounting and taxation options for your business. You get proper guidance as you launch your start-up.
A-la-carte options. They include:
Obtain employer id number
Expedited filing
Rush filing speed
Annual report service
Business website
Domain name registration
Zenbusiness Review: Pro Plan – $199
The Zenbusiness Pro Plan is best suited for budding entrepreneurs. It's the perfect LLC service plan for expediting your business formation process while maintaining compliance requirements. ZenBusiness Pro Plan provides additional perks on top of the starter plan. They include:
Banking resolution template required to open a business bank account for your new LLC
Worry-free compliance; checks and reminders.
LLC filing services
An Employer Identification Number EIN issued by the IRS.
Zenbusiness Review: Premium Plan – $299
ZenBusiness Premium covers every service available on the platform for a fee of $299 (excluding state filing fees).
A premium plan is a great option if you desire an all-inclusive legal service to handle all the work that comes with starting a new business while you focus on the structure of the business.
This plan includes:
Rush filing speed,
Registered agent service,
Domain name registration
Assistance in setting up a business website,
Business mail address
Zenbusiness Quick Overview
Affordable
ZenBusiness is highly regarded for its simple pricing model, particularly for its a-la-carte services. Many businesses might prefer to use single services, as they might have the other needs covered.
ZenBusiness' pricing model makes it super effective for start-up owners to set up their LLC on a budget. They do not necessarily have to purchase the annual subscription and it offers business owners a cost-effective solution to take care of annual forms and filings.
Positive customer feedback
When going through the Zenbusiness reviews, one thing stands out ( their quick turnaround time. Zenbusiness has built a reputation for dealing with customers' issues swiftly. And this shows in the glowing feedback gotten from their customers or users. On Trustpilot, customers rave about the company's quick delivery, even during peak season. What a way to make an impression!
Strong customer review
A cursory look at Zenbusiness' reviews on Trustpilot tells you all you need to know. An overwhelming majority of business owners give positive feedback on the business's credibility, simplicity, and ease of use. Its rating is a whopping 4.8 out of 5 from over 7,000 customer reviews, not bad for a company that began operations in 2015. Amongst its best qualities is its speed of registration. Customers are pleased that the platform has helped them save adequate time while delivering optimal service, at the same time. The company's customer support also receives high marks, for its quick response rate and quality decisions, and guidance to new business owners.
Worry-free compliance
Most states in the US require businesses to submit an annual report. Failure to do so might result in heavy penalties. ZenBusiness will charge you for performing an audit and filing all necessary documents on your behalf. You also receive two free amendment filings every year. The company also keeps an eye on your status with the state and ensures you are notified when action ought to be taken. Peradventure you miss these deadlines, Zenbusiness helps you for free and you are given a detailed action plan to resolve the problem. They cover any penalty fee incurred if you lose good standing with the government, as a result of negligence on their path.
Socially Conscious organization
A Public Benefit Company combines the ideologies of a traditional for-profit organization and your typical non-profit company. There is an emphasis on paying it forward, that is doing economic, social, and environmental good. PBCs are to have good public causes in their statement of purpose, and ZenBusiness is one of such. ZenBusiness awarded over $100,000 to small business grants in 2020, during the height of the pandemic. ZenBusiness' unique social consciousness also propelled the company to enter a partnership with Kiva.org with the goal of enriching poor individuals. The partnership aims to achieve this goal by giving out loans to women and minority-owned businesses. These steps are lovely, as they provide the less privileged with a pathway out of poverty and the ability to live the lives they have always dreamt of.
ZenBusiness Quick Overview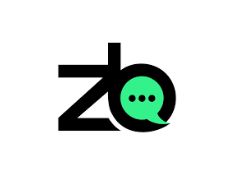 Best Overall Value
Low prices and great value for money
Great Customer Service
Orders are processed quickly
ZenBusiness Customer Reviews
There are a ton of positive ZenBusiness reviews from happy customers online. Here are some ZenBusiness LLC reviews (from Trustpilot):
ZenBusiness made getting my LLC quick. Could not have been happier with their service. I would recommend them to anyone starting a business.

Keith
Easiest prices ever. I referred a friend who was looking to start a business before my formation was even completed. Would recommend to anyone looking for a one stop shop

Chris
Good experience, was not aware of one fee till after, but all worked out for the best. Nice experience, was an unexpected experience but all worked out for the best.

Maon
Great experience; they come through in a very timely manner. Only negative is that I felt like I was in a constant ad to upsell me.

Richard
ZenBusiness LLC Review
ZenBusiness Review
| | | |
| --- | --- | --- |
| Overall Value | | 94% |
| Cost Value | | 100% |
| Customer Support | | 90% |
| Ease of Use | | 84% |
| Included Features | | 100% |
ZenBusiness has a reputation for excellent work and offering affordable LLC services. They are known for their honest work industry-wide. Both small businesses and large corporations stand to benefit from its services.
Is This Brand Right For You?
ZenBusiness is unique in that it offers flexible LLC services. Whether you're cash rich and time poor, or time rich but cash poor, ZenBusiness can be useful to you. Its add-on features ensure you can choose services, not in your paid plan.
Cost Value
[When it comes to value, ZenBusiness tops the list. Their LLC formation plans appeal to small business owners, as they provide you much-needed support at an affordable price (although state fees vary.
Customer Service
If you need a company with a friendly and up-to-the-task staff, then ZenBusiness is your best bet. Their staff is willing to help you, whether via phone or email, navigate the whole process of starting up a business. Their know-how is also valuable when it comes to navigating state policies and guidelines.
Ease of Use
Straightforward. That's the word to describe the experience on ZenBusiness' site. You're taken straight to the pre-selected package and you're free to add a-la-carte options if you please. Altogether, you save time and avoid hassle when using their platform.
Included Features
The cheapest plan ZenBusiness offers starts at $49, while its premium plan costs $199. The packages include features like:
Registered agent services
Operating Agreement
Employer id number
CPA assessment
Google ads credit
The following are available to Pro and Starter plan subscribers as additional features (which, of course, have individual prices):
Business email,
Curated Business website,
Domain name registration
Overall
Overall, ZenBusiness should be your first stop if you want to launch your business and need personalized LLC services that meet your business needs. The glowing customer reviews that ZenBusiness receives rank high above other competitors
2 Top LLC Alternatives
IncFile
IncFile was created in 2004 with the goal of helping small business owners launch their businesses easily. Headquartered in Houston, Texas, the company has set up over 70,000 businesses in the country. Incfile's only focus is to help entrepreneurs build their businesses. Their website states clearly that it is "the fastest and easiest way to set up your LLC" and promises to be "simple, affordable, and supportive."
When it comes to cost, Incfile's first-year special price of FREE for their basic Silver package is definitely hard to beat. The Silver package includes LLC filing, registered agent services for your LLC or corporation, and other business formation services (e.g business formation documents) you only pay state fees.
Northwest Registered Agents
Northwest Registered Agent has helped create thousands of businesses in the US at large. The Washington-based organization was formed in 1998 and has its headquarters in Spokane, Washington. It offers multiple LLC services to businesses of all sizes. It's one of the top LLC formation companies.
Even though Northwestern can be used to form an LLC, the company is actually a registered agent service so you can actually bank on them delivering excellent LLC services. With registered agents in all 50 states. It has just a single LLC formation package that is affordable, with registered agent service free for a year. What makes Northwestern among the best LLC service are its expert and knowledgeable customer service. 
Zenbusiness Program
ZenBusiness has finally announced the details of its 2022 grant program. Companies that have used ZenBusiness in the past are eligible to win $5,000 through it. And if you don't win the first month, you can apply again each following month until you do.
If you're interested in this grant program, you're in the right place. We're breaking down everything that you need to know about how it works, what the qualification criteria are, and more in the sections below.
Program Requirements
In order to enter the ZenBusiness grant program sweepstakes, you need to satisfy a few different requirements.
First, you have to be either a current ZenBusines customer or have been a customer within the last 3-6 months. If you don't meet this requirement, you can always sign up for ZenBusiness' registered agent service to satisfy it.
Your business must also be registered and officially based in the United States, and you must be at least 18 years old.
Each customer can only apply once per month, even if you have multiple businesses. And finally, you cannot apply again if you've already won a previous award.
Selection Criteria
ZenBusiness is committed to rewarding companies that act as positive forces in their communities. These grants go towards companies that make things or offer services that solve a problem or meet a need for a community.
Essentially, if you make people's lives better, you have a much better chance of winning. Other than that, the company hasn't provided any further criteria for winning. But if you want to give your business the best chance, your application should highlight how you make people's lives better in the community.
Conclusion
This ZenBusiness review shows that the company remains one of the best at what they do, delivering excellent customer service at an affordable price with no hassle.
If you want to incorporate your business or require registered agent services, ZenBusiness is your go-to. They have the necessary LLC services every start-up desires and will be worth your money and time.
Frequently Asked Questions (FAQs)
Can you trust ZenBusiness?
Yes. They have glowing customer feedback and are rated 4.8 out of 5 stars on Trustpilot. They sure are trustworthy.
Is ZenBusiness worry-free compliance worth it?
Do you want to form an LLC or corporation? Yes, it is. They help ease the burden on small business owners.
Should I use ZenBusiness for my LLC?
Of course. They have one of the best  LLC services you can find on the market. and their customer support is brilliant.
What is the most popular package?
That will be ZenBusiness Pro
Is ZenBusiness worth it?
Yes. ZenBusiness offers good value at an affordable price! You can definitely register your LLC or corporation with them.
Does ZenBusiness have good customer support?
Yes, ZenBusiness has excellent customer support. Their staff is ready to guide you through the process via phone or email.
Where is Zenbusiness located?
Zenbusiness offices are at 5900 Balcones Dr Suite #5000, Austin, Texas.
Does ZenBusiness do business in all states?
Yes, they do in all 50 states.
What is EIN used for? 
Your Employer Identification Number (EIN), is your company's federal tax ID. More or less your business' social security number.
Can I get a refund with Zenbusiness?
Yes, you can, excluding expenses. Contact them once you notice an error, as state fees, once forwarded, are non-refundable.
Does Zenbusiness offer legal or tax advice?
Zenbusiness gives you all you need to form an LLC. However, they do not offer legal advice. 
What is the deadline to apply?
You can apply for these grants throughout the entire year – from March through December. Your application will go into the pool of candidates for whatever month you submit it. For example, if you submit in March, you will be up against other people who submitted in March.
What can the grant be used for?
Grants are given to applicants based on how they say they'll use the money in their applications. The company wants you to stick to your word and asks all winners to agree to a 30-day follow-up interview after the grand money has been distributed.
What is the selection process like?
The process begins with a review of each application to ensure they meet the basic screening criteria for eligibility. After that, the ZenBusiness staff members will evaluate each applicant's statement of need. Then, the company will ensure that each applicant is in good standing in their state of registration.
When will the money be distributed?
The grant money will be distributed after the company obtains your banking information and other key payment and tax details.
Their goal is to award every grant within 30 days of announcing a winner. But that depends on how quickly the winner provides the information that ZenBusiness needs before it can send out the grant money for that month.
ABOUT THE AUTHOR
ABOUT THE REVIEWER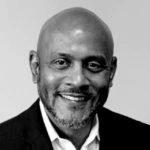 He is an organized and creative thinking sales management professional with experience in outside and inside sales in various markets. Working as freelancer in the Greater Boston Market, he moved to St. Louis and became an Account Executive, then a Sales Manager managing and coaching 12 sales reps covering a nationwide territory. He has developed his team with a combination of consultative selling and value before price coaching mindset which has won him a President's Cup and many other financially rewarding awards at RICOH. His most recent role as a Continuous Improvement Manager provided insight into the importance of delivering a quality product in alignment with the value and reputation of his organization. It further enhances the aspect of selling on value as opposed to price.
+ 2 sources
Bizreport Advisor adheres to strict editorial integrity standards avoids using tertiary references. We have strict sourcing guidelines and rely on peer-reviewed studies, academic research. To ensure the accuracy of articles in Bizreport, you can read more about the editorial process here.
1. Trustpilot Reviews: Experience the power of customer reviews. Trustpilot.com. Published 2022. Accessed August 1, 2022. https://www.trustpilot.com/
2. ZenBusiness. ZenBusiness Inc. Published July 28, 2022. Accessed August 1, 2022. https://www.zenbusiness.com/ab63v6/
‌
‌