Best Nevada Registered Agent In 2023: Top 7 Compare & Contrast
All products recommended by Bizreport are selected by our editorial team, independent of our parent company. Some of our stories include affiliate links. If you buy something through one of these links, we may earn an affiliate commission.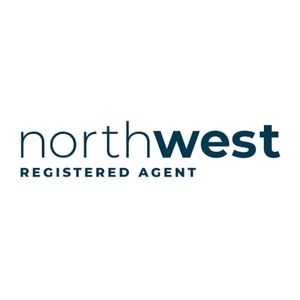 Northwest Registered Agent
Best Overall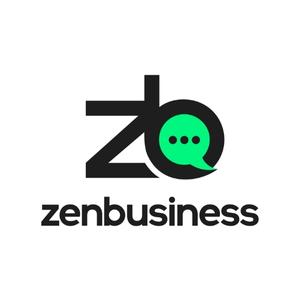 Zenbusiness
Most Affordable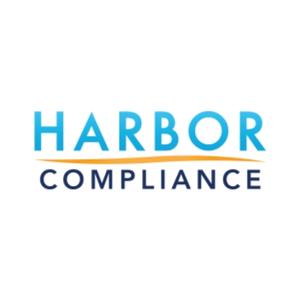 Harbor Compliance
Quick Delivery
As a Nevada business owner, you may have a lot of questions about what Nevada requires when it comes to legal filings, documentation, and registration with the Nevada Secretary of State. The good news is that hiring a Nevada registered agent is a clear way for Nevada businesses with corporate compliance, maintaining their security, and additional services like ongoing legal and tax support that a registered agent service provides, even though you can be your own registered agent. Continue reading below as we explain what a registered agent is in the first place, diving into how they can be a process server, accept official correspondence, and more. 
Read more: Best LLC Services.
What is The Meaning Of Registered Agent?
You may be wondering what a registered agent even is. Well, they are either an individual or business entity who can accept official tax and legal documents on your behalf–or you can be your own registered agent. This can include service of process, official mail forwarding services, and more. This is because you can use the physical address of the registered agent as your own official business address for all correspondence and legal filings when they're acting as your registered agent. With this, the business's security and privacy are maintained and keep them from receiving junk mail and other unnecessary documents since all mail will be filtered and documented by the registered agent. Above all, hiring a registered agent is preferred by any business entity because of the convenience and privacy they provide their customers. 
Top 7 Best Nevada Registered Agents 2023
Top 7 Best Nevada Registered Agents That Worth Your Money January 2023
For any Nevada corporation who is interested in saving themselves time and money by hiring a registered agent, continue reading below as we dig into the details of the top registered agent services in the state that can benefit your business.
Northwest Registered Agent
There are many benefits to working with Northwest Registered Agent. As a Nevada registered agent, they provide many valuable services like providing businesses with a physical street address in the state, mail uploading and scanning, legal notifications, and others. In addition, the expertise that their customer support team provides is top-notch, setting them apart from other registered agent service providers. Their team is only available during normal business hours, however, the guidance and advice they provide are very thorough and comprehensive. Additionally, their mail service means that your actual home or business address is protected from online database searches, with the street address of the registered agent listed instead. This gets rid of any unnecessary mail getting to your location, and allows the registered agent to deal with any service or process.
ZenBusiness
There are many available packages and tiered services that ZenBusiness provides, meaning that any company can find the right match for their needs and budget. Each package includes a free operating agreement, formation documents, annual report filing assistance, service of process, and a free year of their registered agent service when you utilize their LLC formation service or corporation formation services. Overall, customers prefer ZenBusiness for its affordable fees, great quality, and quick turnaround times even though they are a new registered agents. Plus, their wide range of available services means they provide great ongoing business support with legal and tax concerns.
Essentially, anything that a company wants from a registered agent, they get from ZenBusiness, like EIN filing, website building, mail services, and more. Even still, their depth of offerings can sometimes become overwhelming for customers, and their upselling tactics can sometimes be strong. Above all, they offer good value for the services that they provide given the prices you pay, making them a wonderful Nevada registered agent.
Harbor Compliance
They have a range of services available, all the way from filing for an LLC on your behalf, to service of process, mail forwarding, and more. They can accept legal documents on your behalf, keeping you from dealing with unnecessary paperwork. Plus, they'll provide you with an official business address at their local office, which protects your business's privacy and security as you grow and your name gets more out there. Lastly, they will provide you with a dedicated agent who will be able to answer your questions related to their services during normal business hours. Above all, they help you stay in good standing with the Nevada Secretary of State, allowing you to leverage the registered agent's expertise to your advantage.
IncFile
IncFile provides tiered services for customers to support them throughout their business incorporation. This ranges from LLC formation services to ongoing business support with legal and tax issues. Anything that businesses deal with on the legal end of things, IncFile is a great Nevada registered agent service for companies across the state. Their registered agent offering is of great value and can provide customers with mail services, online document storage, great customer service, and help with the service of process. They provide you with an official business address in the state like any other Nevada registered agent, which helps to protect your security and privacy.
Incorp
InCorp is a good option for a Nevada registered agent service. They provide all that you need from a registered agent like giving you a physical street address in the state at the address of the registered agent. This helps to protect your physical address and location as you grow and keeps you from dealing with unwanted paperwork and documents that aren't crucial for you to know. In addition, their compliance alerts are helpful, and they also offer discounts when you sign up for their services in multiple states or for a number of years.
LegalZoom
LegalZoom provides great legal guidance and ongoing support given their expertise in the field and years of experience. Their brand recognition is very strong, and their reputation with customers also is very positive. Even though they are known for their legal services and support with important legal documents, their registered agent service is also great, even though there are other more affordable options for a Nevada registered agent who doesn't require strong legal support. Either way, LegalZoom is a great provider of all things legal, and its decades of experience have made them an industry leader.
Rocket Lawyer
Rocket Lawyer continues to be one of the best-registered agents in the state of Nevada. Customers appreciate them for their ongoing legal support and expertise on all legal matters, even though they may not have the same reputation as others in the industry. Even still, the value they provide and personalized service is preferred by many, making them a rising registered agent across the country.
How To Start Your Nevada Business with a Registered Agent?
If you are at the very early stages of setting up your business and you need some additional help with what to do, continue reading as we lay out the steps for how to start your Nevada business. 
Pick A Business Idea
First, you need to choose a business idea. This involves selecting the product or service you will provide to customers. You don't need to provide too much detail at this time, but still do a good assessment of how much those goods or services are in demand, whether there is a lot of competition in the space, and other details that you need to get straightened out before you get further into the process.
Plan Your Business
Once you have a solid business idea, it's time to start making a detailed plan. This means that you can begin providing financial details like how much you'll charge, what all is included, any financial projections for the future, and timelines to accomplish certain goals. This step is important both for internal management, and when seeking external funding or consulting.
Choose a Business Structure
After that, you need to select the business structure. This is where having a Nevada registered agent service can be very beneficial. Hiring an expert to aid you through the incorporation process and form any business entity. Whether you decide to be an S-corporation, sole proprietorship or partnership will be determined by your own needs and scenario, which is why having an expert like a Nevada registered agent service can be so crucial. 
Set up Banking, Credit Cards, & Accounting
Once you've chosen a business structure, you'll need to get your banking and accounting affairs in order. This is important so you can keep your personal finances separate from the business, and will be very instrumental once it's time for taxes.
Hire Employees
Next, it's time to start hiring employees so you can ramp up production while you still are able to do the back-end work like building up your customer base, securing financing, and other duties that the founder and owner must undertake. While you may not need many at the start, make conscious hiring choices to make sure you're hiring workers who will bring value to your business and help you bring in more sales.
Build a Business Website
An important part of any business today is to have a great website. Even if you are not selling your goods online, you still need a place where customers can see you exist, find your contact information, and learn more about your brand.
Promo Your Business
Finally, you need to find the proper avenues to promote your business and bring in the sales. This will contribute to the ongoing success of your business, and make sure that you are getting your name out there in front of potential customers. There are many ways to do this, and each business will have to find its own methods to successfully, either via print, online, billboards, and more.
What Is The Cost Of Nevada Registered Agent Service?
As you can see, the cost of hiring a registered agent in Nevada can vary greatly. With some providers, they will include a year of their registered agent services for free when you file an LLC with them, which many times is $0 + state fees. Otherwise, certain providers don't include a free registered agent service, in which case you'll have to purchase them outright, or if you don't require the other services that they offer the free registered agent service with. In this case, it can cost upwards of $200 per year. 
Which Advantages Do Nevada Registered Agent Services Bring?
There are many advantages to hiring a registered agent in Nevada. Having a commercial registered agent can help keep business entities more secure and private through their mail forwarding services, and given that they can accept service. In addition to the core services that a registered agent offers, they may also provide additional services like help with annual reports, formation services for a limited liability company, compliance alerts, and ongoing legal support. So even though you can be your own registered agent, it is worth it to many business owners for the peace of mind they gain from hiring a registered agents inc. 
Final Thoughts
Hiring a registered agent in Nevada is a great way for business owners to save the time and stress of dealing with official legal documents, staying in good standing with the Nevada Secretary of State's office, and when filing business formation documents. Using the registered agent's address as their own, businesses can keep their privacy, and use the registered agent as their legal entity. Thus, having a virtual office with their represented entity gives them privacy from dealing with unnecessary business documents that the company's registered agent can deal with instead.
Frequently Asked Questions (FAQs)
ABOUT THE AUTHOR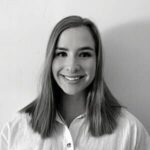 Bailey Schramm is a writer based out of Jackson Hole, WY, primarily covering topics and trends in financial services, business, and the blockchain. With a background covering stock market developments for a major FinTech company, she now provides SEO and content strategy services to financial service companies and tech startups.
ABOUT THE REVIEWER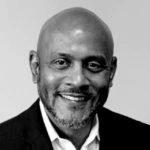 He is an organized and creative thinking sales management professional with experience in outside and inside sales in various markets. Working as freelancer in the Greater Boston Market, he moved to St. Louis and became an Account Executive, then a Sales Manager managing and coaching 12 sales reps covering a nationwide territory. He has developed his team with a combination of consultative selling and value before price coaching mindset which has won him a President's Cup and many other financially rewarding awards at RICOH. His most recent role as a Continuous Improvement Manager provided insight into the importance of delivering a quality product in alignment with the value and reputation of his organization. It further enhances the aspect of selling on value as opposed to price.
+ sources
Bizreport Advisor adheres to strict editorial integrity standards avoids using tertiary references. We have strict sourcing guidelines and rely on peer-reviewed studies, academic research. To ensure the accuracy of articles in Bizreport, you can read more about the editorial process here.
Registered Agent Listing. Nvsos.gov. Published 2022. Accessed November 11, 2022. https://www.nvsos.gov/sos/businesses/commercial-recordings/registered-agent-listing
NRS: CHAPTER 77 – MODEL REGISTERED AGENTS ACT. www.leg.state.nv.us. Accessed November 11, 2022. https://www.leg.state.nv.us/Nrs/NRS-077.html#NRS077Sec230
Registered Agent. Nvsos.gov. Published 2022. Accessed November 11, 2022. https://www.nvsos.gov/sos/businesses/commercial-recordings/forms-fees/registered-agents
Start A Business. Nvsos.gov. Published 2022. Accessed November 11, 2022. https://www.nvsos.gov/sos/businesses/start-a-business
Nevada Registered Agent | For LLCs & Corporations. Northwest Registered Agent. Accessed November 11, 2022. https://www.northwestregisteredagent.com/registered-agent/nevada
Get a Nevada Registered Agent Today. ZenBusiness Inc. Accessed November 11, 2022. https://www.zenbusiness.com/nevada-registered-agent/