Best Kansas Registered Agent 2023: Top 7 Ranked & Review
All products recommended by Bizreport are selected by our editorial team, independent of our parent company. Some of our stories include affiliate links. If you buy something through one of these links, we may earn an affiliate commission.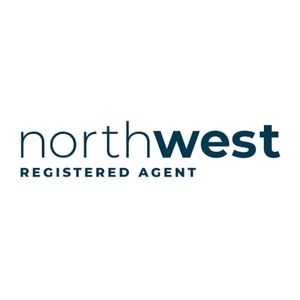 Northwest Registered Agent
Best Overall Service
Incfile
Most Affordable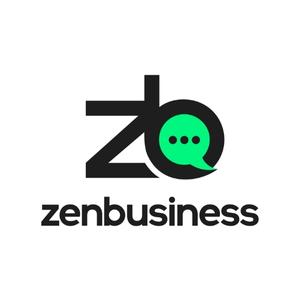 Zenbusiness
Most Versatile
Having the right people in charge of the right opportunities is key to your business starting out with a good reputation. In Kansas, a resident agent and a registered agent are the same things – they have a business address, operate during normal business hours, and can accept legal documents and filings. Kansas resident agent services are in place to make sure all of the necessary documents for your business entity are in place before your doors open. 
An Overview of Registered Agent
A resident agent or best-registered agent service is designated by the Kansas Secretary of State as the legal representative for your business. This is the person and location where all formal business documents are sent, and where any legal documents will be served to or for your Kansas LLC. For this reason, they need normal business hours. Kansas law requires that every business entity has a registered agent; this can be an employee or family member of the business owner, but in many cases, the owner will choose to contract with a Kansas resident agent service. The registered agent, in many cases, is the person designated to receive official mail, filings, and accept legal documents from a process server. These documents are taken to the Kansas street address of the agent. If the agent is an employee these could be sent to that individual's local office or store, which could be embarrassing for the company, and is one reason many choose to work with external resident agents rather than acting as their own registered agents. Registered agents inc should offer great customer service. 
Why Should You Use Kansas Registered Agent?
A Kansas resident agent service or registered agent must be one of the following: the corporation, an individual with a Kansas street address, a domestic corporation, LLC, or business trust, or foreign business entity, limited partnership, LLC, or business trust. This registered agent service must be able to transact business within the state, operate regular business hours, and have a registered office address or physical street address. There are several benefits to having a Kansas registered agent service. These include having a location to receive official mail, provision of annual report reminders, business filing services, formation documents, tax notices, and an understanding of the official paperwork needed to conduct business in Kansas. Registered agent and resident agent services can complete online filings of all your documents using a secure online account. The state's public records will include the physical location of the registered agent rather than the business address, adding a layer of privacy for the business owner in the case of a legal dispute. 
Read more: Best LLC Services.
Top 7 Best Registered Agents In Kansas in 2023
Top 7 Best Kansas Registered Agents That Suit Your Demand February 2023
Northwest Registered Agent
The access to additional documents and lawyer-created bylaws, etc., makes up for the higher cost of working with Northwest as your registered agent in Kansas. The agency also offers clients access to corporate guides, making for more accurate information exchange as the guides are familiar with state regulations and laws. Fees begin at $39 + applicable state service filing fee for an LLC filing.
Incfile
Like other services, Incfile offers access to a library of prepared legal documentation, a free tax consultation, and ongoing customer support, which makes them a great choice for new startups.
Zenbusiness
ZenBusiness offers a variety of services and economical pricing. Filing fees range from $49 to $299, which is extremely affordable depending on company needs.
Harbor Compliance
Harbor Compliance has a good reputation and strong customer service, however, their filing fee structure for registered agent services is higher than competitors.
LegalZoom
While LegalZoom offerings begin in the affordable range, they quickly grow with the top tier coming in at $349 + state fees; they also take up to 20 days to file documentation.
Better Legal
Additional services can be added on, but the price point becomes very high, very quickly, which may price this company out of many budgets.
Inc Authority
While LLC filing is free, the overall pricing structure and add-ons at Inc Authority may put them out of the price range. Also, the lack of options within their packages means many things are at "add-on" pricing, which means a lot of upselling.
How Can You Start A Kansas Business with A Registered Agent?
The first step to starting a Kansas business with registered agent services or a resident agent is to choose the company name and address. Names can be searched on the Kansas Secretary of State's website. Once a name is chosen, the business entity designates a Kansas registered agent. Once designated, the registered agent's name and registered agent's address, and Kansas physical address will become the official mail address for the business. All official paperwork, documentation, legal filings, and tax information will go through this local Kansas office. Kansas resident agents use the state's online portal to file LLCs and incorporation papers with the secretary of state, receive legal notice, and utilize the agent form in online filings. Because Kansas has real-time online access, paperwork can be quickly submitted and your business can begin operation. The Kansas registered agent will also file the articles of organization, and operating agreements, and will file for the federal Employer Identification Number (EIN) for the business entity. You can find a Kansas registered agent online. If changes are needed, the agent can file a registered office amendment, provide a new registered agent's address, provide service process information, and provide personal service. Registered agents inc will also serve as a statutory agent for business filings for a Kansas corporation, offer formation documents, and receive service for essential documents through a secure account. Law firms can serve as agents, and most provide premium service with additional lawyer-created documents including wills, merger paperwork, and essential documents for business transitions, and serve as the accepting service LLCs.
How Much Does A Kansas Registered Agent Cost?
Through the Kansas online portal, the state offers online filing and online access to your business account, but the registered agent will also provide the business entity with a physical address, can file registered Kansas office amendment documents, and Kansas LLC filing, and will accept service of process and accept legal notice from a process server at the local office. Outside of paperwork, registered agents will track official mail, send annual report reminders, and may file the annual report with the Kansas Secretary of State. Kansas registered agent services will cost the company between $49 and $300 per year, this does not include state fees which range from $15 for a trademark to $150 for a merger agreement. 
Final Thoughts
The online portal makes filing paperwork for your business simple, however, a Kansas registered agent service will be more familiar with all of the nuances of online filing, annual report requirements, service of process, and how a business can remain in good standing with the state. An entity can act as its own registered agent in Kansas, and at any time can change registered agents if the need arises, but a registered agent is mandatory for businesses operating in the state. 
Frequently Asked Questions (FAQs)
ABOUT THE AUTHOR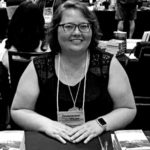 Kristina Knight is a freelance writer with more than 15 years of experience writing on varied topics. Kristina's focus for the past 10 years has been the small business, online marketing, and banking sectors, however, she keeps things interesting by writing about her experiences as an adoptive mom, parenting, and education issues. Kristina's work has appeared with BizReport.com, NBC News, Soaps.com, DisasterNewsNetwork, and many more publications.
ABOUT THE REVIEWER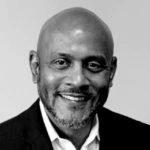 He is an organized and creative thinking sales management professional with experience in outside and inside sales in various markets. Working as freelancer in the Greater Boston Market, he moved to St. Louis and became an Account Executive, then a Sales Manager managing and coaching 12 sales reps covering a nationwide territory. He has developed his team with a combination of consultative selling and value before price coaching mindset which has won him a President's Cup and many other financially rewarding awards at RICOH. His most recent role as a Continuous Improvement Manager provided insight into the importance of delivering a quality product in alignment with the value and reputation of his organization. It further enhances the aspect of selling on value as opposed to price.
+ 6 sources
Bizreport Advisor adheres to strict editorial integrity standards avoids using tertiary references. We have strict sourcing guidelines and rely on peer-reviewed studies, academic research. To ensure the accuracy of articles in Bizreport, you can read more about the editorial process here.
Kansas. gov – a service of the Information Network of Kansas I. Kansas Business Center: Electronic Registered Agent and/or Registered Office Amendment System. www.kansas.gov. Accessed September 30, 2022. https://www.kansas.gov/rora-amend/help.do
Kansas. gov – a service of the Information Network of Kansas I. Kansas Business Center: Simple Steps for Success. www.kansas.gov. Accessed September 30, 2022. https://www.kansas.gov/annual-reports/index.do
Kansas. gov – a service of the Information Network of Kansas I. Kansas Business Filing Center: The official Web site for starting and maintaining a business in Kansas. www.kansas.gov. Accessed September 30, 2022. https://www.kansas.gov/businesscenter/index.html?appid=2&submit=Search
Kansas Registered Agent | For LLCs & Corporations. Northwest Registered Agent. Accessed September 30, 2022. https://www.northwestregisteredagent.com/registered-agent/kansas
Get a Kansas Resident Agent Today. ZenBusiness Inc. Accessed September 30, 2022. https://www.zenbusiness.com/kansas-resident-agent/
Registered Agents for Your Kansas LLC. www.incfile.com. Accessed September 30, 2022. https://www.incfile.com/kansas-llc/registered-agents-kansas-llc