Top 10 Best Bookkeeping Software In 2022: Ranking And Review
All products recommended by Bizreport are selected by our editorial team, independent of our parent company. Some of our stories include affiliate links. If you buy something through one of these links, we may earn an affiliate commission.
Quickbooks Online
Best Overall
Xero
Most Affordable
Freshbooks
Best For Very Small Business
Small business finances can oftentimes be tricky to track and keep in a detailed record, though this is a highly important task for any entrepreneur or a business owner. In today's modern age, many are turning to small business accounting software as a solution to help with their financial reporting.
What Is A Bookkeeping Software?
Let's begin by discussing what bookkeeping software is. Essentially, it's accounting software for small business owners who are taking care of bookkeeping tasks on their own and tracking the financials of their business.
Should Small Businesses Use Accounting Software?
As a small business owner, you may wonder if you need to use accounting software in the first place. The truth is, using bookkeeping software can help you immensely when it comes time for tax season. Throughout the year, the better records and details you keep about the financial transactions of your business, the easier it will be to determine what your tax liabilities are.

Plus, it can help you stay on budget, make sure you're paying all recurring invoices properly, reconcile bank accounts with your records, and more. All in all, whether you use accounting software or not, bookkeeping is an important part of running a business, so using most accounting software will be able to help you out.
Top 10 Best Bookkeeping Software 2022
Top 10 Best Bookkeeping Software 2022
Let's take a look at the most comprehensive accounting software providers on the market today. While the following list of the best accounting software will range in pricing and capabilities, they are all a good match for businesses in different scenarios.
Quickbooks Online
All in all, QuickBooks is the best overall accounting software that has years of experience providing online bookkeeping services to small businesses. It has a great user experience and is capable of handling even the most complex accounting matters. QuickBooks is available in a number of different packages, making it a flexible choice and a good match for nearly any business. Plus, they have a great mobile version of their site, much better than some of the other online accounting software options on the market. In addition, there are add-on accounting features that you can add, meaning the platform can be customized to best fit your business.
Xero
They have a great support team for customers online, though they don't offer real-time chat or phone support. Their increased security measures and other ongoing improvements are favored by customers. Plus, they have powerful reporting capabilities and can be easily integrated with other third-party apps. So for the smaller companies that rely on a lot of business intelligence and financial data, Xero is a great choice with its advanced features.
Freshbooks
FreshBooks has a great, intuitive interface that is easy to use and packed full of features that a very small business owners or freelancers may need. The platform has powerful collaboration tools, inventory management, and it's great for tracking time. Plus, the mobile platform has wonderful capabilities and automatically tracks mileage. So even though it's a great choice for smaller businesses, their payroll and other features mean it can support larger businesses with ease as well.
Wave
Wave's invoice creation and tracking tools are great, though they aren't highly customizable. The features that the platform offers are of good value given that it's a free service, though there are some more advanced features that it misses out on that other providers have. So for the businesses looking for accounting solutions for very simple needs like income and expense tracking, Wave is a good option.
Melio
Melio is a tool to help business owners streamline their AR and AP processes, and help them to accept online payments. Plus, using Melio, businesses can even receive same-day bank transfers for just a 1% fee, though their service can only be synced with QuickBooks. All of Melio's services are completely free, except for the credit card fees, international transfer fees, and expedited check delivery. In addition, Melio seamlessly sends out 1099s to contractors ahead of tax season and is a great option for any business dealing with international parties.
Odoo
Odoo can be highly customized and easily integrated with a number of other online business solutions, making it a great choice for online businesses today. The pricing is very reasonable compared to other options on this list, providing great value for the prices customers pay. On their platform, customers can track income, track inventory, view financial reports, create invoices, and more. All in all, it's a great tool to help businesses automate their accounting services and reconciliations within their website or their mobile app.
Zoho Books
They recently integrated payroll capabilities for all states, so Zoho Books is quickly becoming a top provider for both small and large businesses. Overall, Zoho has a wide range of other business support services like a customer relationship management platform, email, and more, with their accounting software for small businesses just one of them. With this, the accounting service can be integrated with its other apps. So, the flexibility and depth of their services make them a top choice and a feature-rich accounting platform.
GoDaddy Online Bookkeeping
They have a great bookkeeping platform that's simple to use and intuitive for users without a deep understanding of accounting. Their service is mostly used among sellers on Amazon, eBay, Etsy, and GoDaddy's online store platform. Their platform gets rid of data entry tasks and purchase invoice management. Plus, it integrates with business bank accounts and e-commerce sites to provide real-time reports on financials and has affordable pricing tiers.
ZarMoney
They have a full bookkeeping system and accounting service, in addition to comprehensive invoicing and billing, project management, expense management, and more. They make it easy for businesses to accept payments online, send notifications for payment reminders, and other helpful notification features to keep businesses and their customers on track with payments. Their platform ranges in pricing as well based on the functionality needed, so it can be a great fit for businesses at any stage.
Oracle Netsuite
Using an ERP like Oracle Netsuite gives business owners an all-in-one financial management platform. So, this may be overly robust for what some businesses need, though it can be a good solution for those who want these details all in one place. This platform lets business owners automate many crucial accounting tasks like accounts receivable or accounts payable, which can make their financial management processes more efficient and convenient.
What To Consider When Choosing An Accounting Software For Small Businesses
When choosing the best accounting software for small businesses, there are some elements you will need to consider in order to find the right accounting solution for you.
General Functionality
Above all, when you're looking for the best accounting software, you need to consider the general functionality of the platform you're reviewing. Take a look and see if it has all the necessities you need, at a reasonable price.
Consider whether it has capabilities for invoice tracking and management, integration with other third-party applications, payroll functionalities, unlimited invoices, tracking payroll taxes, and any other tools that are generally required by all businesses like to track expenses.
Industry-Specific Capabilities
Once you've determined that an accounting platform has great general functionality, you may consider additional criteria based on the industry your business operates in. While some businesses only sell goods online and need a streamlined way to track their inventory, other businesses might only provide online services, in which case this would not be a priority of theirs.

Plus, depending on where your customer base is located, you will want to pay attention to whether the software you've selected will support multiple currencies and allow you to accept payments from clients around the world.
Scalability
Lastly, you want to seek out an accounting platform that will be able to scale and grow with your business. Just because you only have a few employees now and are hitting a certain sales volume doesn't mean it will always be that way.

So, look for an accounting platform that can grow with you and support further expansion. If invoicing capabilities are limited, or the platform can only support up to five users, you may want to seek out a better option that will still support your business when it's reached a new level. Thus, while the best free accounting software may seem like a great option at the start, if it's only a basic platform with limited capabilities, you may want to pay a smaller fee than other providers charge.
Final Thoughts
All in all, online accounting services are highly valuable for business owners and can help with overall financial management and automate time-consuming tasks that fall on the owner's plate.
Frequently Asked Questions (FAQs)
ABOUT THE AUTHOR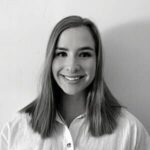 Bailey Schramm is a writer based out of Jackson Hole, WY, primarily covering topics and trends in financial services, business, and the blockchain. With a background covering stock market developments for a major FinTech company, she now provides SEO and content strategy services to financial service companies and tech startups.
ABOUT THE REVIEWER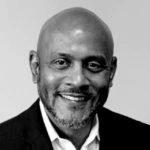 He is an organized and creative thinking sales management professional with experience in outside and inside sales in various markets. Working as freelancer in the Greater Boston Market, he moved to St. Louis and became an Account Executive, then a Sales Manager managing and coaching 12 sales reps covering a nationwide territory. He has developed his team with a combination of consultative selling and value before price coaching mindset which has won him a President's Cup and many other financially rewarding awards at RICOH. His most recent role as a Continuous Improvement Manager provided insight into the importance of delivering a quality product in alignment with the value and reputation of his organization. It further enhances the aspect of selling on value as opposed to price.