5 Best Logo Design Software for Your Business 2023 – Reviewed & Ranked
All products recommended by Bizreport are selected by our editorial team, independent of our parent company. Some of our stories include affiliate links. If you buy something through one of these links, we may earn an affiliate commission.
Zyro
Best Overall
Looka
Runner-up best overall
Logo.com
Best for contemporary brands
Whether you want to start your own business or you're a designer looking for low-effort branding options for your portfolio, finding the best logo design software is a must.
To be honest, most of the rumors are true — free logo software is not as simple to use, nor are the designs as creatively versatile as most paid software. Having said that, this list contains a few solid options that you can run online for free.
Top 5 Best Logo Design Software for Your Business 2023
Features Of The Best Logo Design Software
Zyro
The bottom line is that Zyro is the finest we choose. This is because it is a DIY website builder with a fantastic UI and unique, strong design capabilities that offer you complete control over your online presence. It doesn't provide a free option, and certain modification restrictions may limit your logo design option, but it's an excellent alternative for small businesses to open an online store.
Top 5 Best Logo Design Software for Your Business 2023
Zyro
Like other website builders, Zyro is built with simplicity and convenience of use in mind. It's designed to assist folks with no prior knowledge of web design. Using a drag-and-drop system, practically anybody can put the parts together to create a website.
Easy to use
Free account setup
Offers a nice pre-built template
Suitable for e-commerce
Completely free sites are limited
Domain names are hard to connect
Zyro is a commercial online business. This implies you must first go to the website and create an account. After that, you may use the website builder directly from your browser. Working with it is incredibly simple. The premise is the same if you've ever used a word processor or other What-You-See-Is-What-You-Get (WYSIWYG) tool. It's similar to constructing with blocks.
Anyone may use Zyro's AI Logo Maker to bring their creative ideas to life. It will just take a minute of your time to create a logo for your company, and no designer assistance is required. The best part is that it's completely free. From the symbol and size to the text, you'll be able to tweak every aspect of your freshly made logo.
Looka
Consider using Looka's service to immediately generate a beautiful and practical logo[1] that genuinely expresses your company throughout your website, merchandise, stationery, signage, and more.
Instantly create a high-quality logo
Complete control over the logo creation process
Create your logo for free and only pay when you're happy with it
Small and large enterprises may both benefit from affordable pricing alternatives
Won't get the one-on-one attention you'd get from a designer
Not every one of their logo design components is included in every one of their price packages
Looka is an online free logo maker software that creates logos using advanced artificial intelligence technology. This logo designing software provides you complete control over the corporate logo design process by giving you all the design tools you'll need to create your logo, as well as guiding you through the process of bringing all of the aspects of logo design together to meet your vision – you don't need any design experience.
This logo maker is an excellent solution for business owners who want to create a beautiful and effective logo without paying a logo designer. Looka is a lot more cost-effective way of designing a logo for your business because it is an online free logo generator that can produce a high-quality logo just like a professional designer.
Instead of dealing with a designer who may not understand your business as well as you do, convey your idea directly using Looka's artificial intelligence technology and update the logo yourself to create the perfect logo that speaks to your brand.
Logo.com
LOGO.com provides you with more than just a memorable logo; it also includes a full branding package. You may personalize your logo, download it, return the next day to tweak it (if desired) and download it again.
Logo.com is cost-effective
It's simple to use
Logo.com is accessible 24 hours a day, 7 days a week
Logo.com is quick and efficient
Won't always receive the precise design you want
To modify your logo, you'll need to put in some effort
LOGO.com is an AI-powered logo maker that will become your greatest creative ally. The application was intended to cut down on the back-and-forth between corporations and designers about logo design. LOGO.com foresees frequent disagreements between the two parties and has a solution to address these issues straight away.
It also saves clients hundreds of hours of research to examine free logo ideas and determine which kind of logos are most effective in connecting with the user.
Some of the top online logo makers nowadays demand that the user have some design sense. LOGO.com, on the other hand, with just a few clicks provides you with tools for designing your logo that have been proven to be beneficial.
An excellent logo is basic and clean. Unfortunately, most consumers don't have the sight to see what's lacking in a design; LOGO.com does it for you.
Squarespace
Squarespace provides over 100 customizable mobile-friendly themes. While recent improvements have greatly enhanced the platform, getting used to it might take some time due to usability difficulties.
For websites, there is a great convergence of marketing and SEO[2]
Excellent email marketing integration
Sites are mobile responsive-without the need for a separate mobile site
Customizing the website might be a challenge
It might be tough and irritating to navigate the editing sites
Squarespace is a website builder and one of the best logo makers geared mostly for small company owners and "solopreneurs."
Squarespace was founded in 2004 as a way for anyone without web programming skills to create and maintain their webs. It currently powers millions of websites across the world.
Although this logo maker began as a tool for creating static, brochure-style websites, the online logo maker software has grown in recent years to include built-in e-commerce and marketing capabilities.
Squarespace is a 'hosted' website builder. This means it is hosted on its servers, and you do not need to install any logo designing software on your computer to use it.It allows you to construct a website without coding in a web browser and modify it with ease owing to a user-friendly content management system[3] (CMS).
Find the best coupon of Squarespace.
Canva
Canva is the best logo maker software. You can do everything from simple picture editing to producing social media photos, brochures, and papers with it. It offers many features and is reasonably priced at $12.95 a month.
The program is simple, but it gets the job done
Easy-to-edit logo templates for designs to enhance with ingenuity
It is not possible to undertake advanced editing
The mobile version isn't as good as the desktop version
Canva is a terrific logo maker tool that you can use online. In a short amount of time, any professional or business may create eye-catching graphic design. Creating a logo with Canva is straightforward. If you're just getting started, the free version will suffice, and after you've gotten the hang of it, the Canva Pro edition will cost you only $9.95 per month.
However, you don't need any prior design skills to get started using Canva and other online design applications.
What Is Logo Design Software?
Logo design software aids in the creation of a strong brand identity for businesses and allows agencies to do the same for their clients.
Business owners don't need to spend a fortune on a professional logo because of the diversity of logo design tools accessible. For every sort of business, many of the top logo design software tools already have templates with balanced designs, font pairings, and color palettes.
How Does Logo Design Software Work?
Logo designers employ artificial intelligence[4] (AI) to create professional logos depending on your industry and other choices. It creates ready-to-use logos using built-in logo templates, symbols, and icons. There's usually no learning curve because you're not performing deep design work. Colors, symbols, and forms may all be changed in most logo generators. However, you will not find the sophisticated capabilities offered in graphic design systems.
Graphic designers will benefit from the right logo design software programs. It employs design vocabulary that small business owners may not be familiar with. However, the extensive feature set allows you to modify your logo fully and most programs include a variety of online tutorials to assist you in creating your own custom logo.
Whatever choice you pick, you'll need a downloaded file with a vector image rather than a raster image. The most common type of image used by professionals is a raster image. It's a pixel-based image saved as a JPEG or GIF file. A raster graphic works well for social sharing but seems fuzzy when expanded.
When you utilize vector graphics, your program determines the precise size of each line in your design, ensuring that the quality remains consistent no matter where you use it. For example, with vector logo files, you may send it to a designer and have a large shop sign or a vehicle wrap created without distortion.
Who Needs Logo Design Software?
Graphic design software includes logo design software. All web design lovers, particularly logo professional designers, are the most creative individuals on the planet and they are the ones who need free logo design software. Because there are a lot of elements to consider when creating your own logo, including logo color, form, proportions, typography, font style, size, effects, and, most significantly, the ability to represent your brand image successfully, this is when a logo design tool program comes in handy. In general, logo design software is intelligent enough to ensure that each professional logo design is well-structured and well-considered.
How Much Does Logo Design Software Cost?
There are a variety of price choices available for logo design software programs. Many are absolutely free to use, but you must pay to download a high-resolution logo. You may also buy a subscription or download your program. The following factors influence pricing:
Fees that are paid just once: The cost of downloadable software varies from $49.99 to $499.99.
Subscription for a month: Payments range from $12.95 to $34.95 each month.
Downloads of simple logo: Pay anywhere from $20 and $150 to get your logo file.
Subscription period: one-year Payments range from $59.88 to $249 per year.
A basic logo generator may be ideal for folks who do not require a graphic design tool. Another alternative is to hire a graphic design freelancer or firm to produce your new logo.
Outsourcing logo creation usually costs between $500 and $1,000, but it might cost several thousand dollars depending on your demands and how much back-and-forth you have with the designer. Of course, selecting might be able to get a better deal somewhere else, but there's no assurance of quality.
Before making a selection, consider the cost of your time and which solutions provide you the outcomes you desire while staying within your budget.
Frequently Asked Questions (FAQs)
So, what is the best logo design software for you?
There are many possibilities to choose from, and the list above will undoubtedly assist you in selecting the best option for your custom logo design. As a result, while selecting a logo design application, you should examine various aspects such as cost, complexity, and convenience of use.
What Is the Purpose of Logo Design Software?
A logo design software is great for producing an excellent logo with less effort. However, the primary function of a logo is to give your company a distinct identity. And it may be the most crucial aspect of building your presence in the business.
Do I own the design of my logo?
Who owns your design if you use a logo design studio to create logos? To be sure, you can always double-check your software's terms and conditions[5] (you know, the ones you intentionally skip when downloading the tool). However, most software allows you to create a logo and own it. With typical graphic design tools like Adobe Illustrator or Affinity Designer, this is undoubtedly the case.

ABOUT THE AUTHOR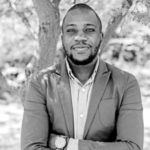 Billy Graham is a Highly skilled copywriter/editor with over 8+ years of experience working for content mills, direct clients, and SEO marketing agencies alike. Possesses extensive expertise in crafting unique copy, exceeding editorial goals, and delivering first-rate client-focused service in results-driven content production. Specialties include gaming, branded content, short-form to long-form copywriting, call-to-action, buying guides, how-to – articles, product reviews, and comparisons, copy editing, proofreading, complete QA, and in-depth research.
+ 5 sources
Bizreport Advisor adheres to strict editorial integrity standards avoids using tertiary references. We have strict sourcing guidelines and rely on peer-reviewed studies, academic research. To ensure the accuracy of articles in Bizreport, you can read more about the editorial process here.
Stråle, E., Selwaye, M. and Akkad, K. (2021). The impact of digitalization on logo design. [online] DIVA. Available at: https://www.diva-portal.org/smash/record.jsf?pid=diva2%3A1573306&dswid=-3787 .
‌Cushman, M. (2018). Search engine optimization: What is it and why should we care? Research and Practice in Thrombosis and Haemostasis, [online] 2(2), pp.180–181. Available at: https://www.ncbi.nlm.nih.gov/pmc/articles/PMC6055554/ .
‌Slack, W. (2017). Content Management System. [online] Digital.gov. Available at: https://digital.gov/topics/content-management-system/ .
‌[email protected] (2017). Artificial intelligence. [online] NIST. Available at: https://www.nist.gov/artificial-intelligence .
Netherlands Enterprise Agency, RVO (2011). General terms and conditions. [online] business.gov.nl. Available at: https://business.gov.nl/regulation/general-terms-conditions/