How To Make Money With Binary Option? Free Guide 2023
Trading binary options are one way to invest and participate in the markets. This is a trading strategy that has grown in popularity recently. However, the binary options market can be quite volatile, and it's not the most beginner-friendly tactic you can take.
But, you can continue reading through the following guide as we briefly discuss what binary options trading is, what the advantages are of trading binary options, and some simple steps to take to get started.
What is Binary Options Trading?
First, let's cover what binary options trading is. At the basic level, a binary option is a type of financial instrument that operates on a binary–meaning you bet on one of two options.
Essentially, every trade will require you to answer 'yes' or 'no' regarding how it will perform. So, this means you will bet on the fact that the market will rise to a certain price at a certain point in time, or the expiry date and expiry times. If you believe the market will meet these parameters, you will purchase the binary option. If you don't believe it, you will sell the binary option.
Compared to other types of investing in the financial markets, a binary options trade is different in that you are speculating on the market, not buying an actual share of an underlying asset. Plus, it's important to point out that binary trades are always between $0 and $100.
Advantages of Making Money Trading Binary Options?
Even though there is risk involved, there are a lot of advantages to being active in the binary options market. Continue reading below as we cover why investors choose to utilize binary trading in their portfolios.
Opportunity in All Markets
No matter if the overall markets are in an upward or downward swing, there are trading opportunities to make money in the binary options market. This is because you're making a binary trade based on your expectation for where the market is headed, meaning you could make money trading binaries if you expect the market will go down and it does.
Binary Choices
Per the definition of what a binary option is, there are only two options to make when binary options trading–yes or no to a given market scenario. In this way, binary options trading can be a good match even for beginners who are just getting familiar with the market, or with more advanced retail traders who leverage binary options in their portfolios.
Close Early
With binary options, you will have the choice to close the trade early to either protect your profits or limit your losses. This is accomplished by entering another single trade before the initial option expires, like a call option, which is a good way to manage your financial assets.
Fixed Risk
While the binary options market can be risky, it's important to point out that when you enter a binary option contract, you'll know the maximum risk associated with the trade. This helps you manage the overall risk of your portfolio with better accuracy, which can help keep you from putting up too much capital than you're comfortable with losing.
6 Basic Steps to Make Money With Binary Option Trading
With a better idea of what the benefits are of this trading strategy, let's go over some of the basic steps you can take to trade binary options.
Understand Binary Options Trading Basics
The first thing you should do is educate yourself on the basic elements of binary options trading. This market can be complex and sophisticated, though understanding the underlying market and knowing which indicators to look for can be a helpful way to get started with this strategy.
Read Candlestick Charts
One way to familiarize yourself with the underlying market is to know how to read candlestick charts. Candlesticks will show you the amount that underlying assets have changed value historically. In this case, the bottom of the 'candle' is the lowest price, and the top of the 'candle' is the historically high value for the asset.
So, being able to read these charts and understand what they mean can help you know when it's a good time to buy and when it's a good time to sell based on the patterns you see in the historical data.
Using Binary Robots and Signals
Another way to be active in the binary options market is to use binary robots and trading signals. Binary robots are trading programs that are set up to automatically make trades on your behalf given the parameters you've set forth in your account. This is a great way to participate in the markets for someone who is not too familiar with the markets and doesn't have a ton of time to devote to learning technical analysis or implementing the trading plan on their own.
On the flip side, signals are other ways to gather information about the markets before you make a trade. Many binary robots are signal providers, meaning they'll alert you to certain changes in the markets or flag certain opportunities based on the parameters set forth in your trading account.
Choose The Most Suitable Asset to Trade
There are a number of different markets you can choose from when you're trading binary options, including the forex market, stocks, commodities, and other markets. So if you've already been forex trading, and you also want to try your hand at binary options, you can do so with this trading plan.
There is no 'right' asset to choose for binary options trading, so traders will need to make their own personal decision to see which is the right fit for them based on their preferences and understanding.
Choose The Right Strategy
Additionally, you will need to select the right trade strategy. There are many different strategies to choose from, and expert traders may select different trade strategies compared to other traders.
However, some of the main trade strategies are trading the trends, trading the news, candlestick strategy, hedging strategy, fundamental analysis strategy, straddle strategy, and Pinnochio strategy. Some traders will make consistent profits with one strategy based on their strengths, while other traders will find success from other trade strategies.
Choose a Reputable Broker
One of the most important things, when you want to trade binary options, is choosing a reputable and trustworthy broker. You want to utilize a broker that you can trust with your funds, and has been proven to have high rates of success among existing traders on the platform.
Plus, you'll want to choose a broker that has the right tools that you need to help you be successful. You may want to consider other important factors, like the minimum deposit they require or minimum trade value in order to find the platform that is right for you and your goals.
Test Your Strategy on Demo Account
Trading first on a demo account allows you to test out your trade strategy without having to put your actual money on the line for the given trade of an underlying asset.
Follow the Rules of Risk Management
Lastly, it's important to follow the rules of risk management so you always know how much money you're willing to lose, and not make trades that will make you compromise these values.
Binary options trading can be very risky, so it's important that you understand your own level of risk tolerance, and only enter trades that correspond to these preferences. This is because binary trades make you take an 'all or nothing' approach by choosing one of two binaries when entering a contract.
So, mitigating your risk will require you to stay up to date with the markets, diligently monitor your investments, and leverage the proper tools in order to give yourself the best shot and be profitable with this strategy.
The Top 2 Binary Options Trading Services
Pocket Option
Pocket Option is a segment of Gembell Limited. This trading platform is made up of trained and experienced investment professionals that offer quality services. They have a mission to find the balance between making trading clear and simple. Above all, Pocket Option is dedicated to having a unique trading experience that is stable for investors.
Pocket Option is known for its wide range of investment types available, though it is still better used by experienced investors. Plus, they allow you to make a demo account to try out your strategy before going live with it actually.
Quotex
Quotex is one of the non-regulated binary options brokers that's widely used. It is still a newer broker compared to other binary brokers, as they were founded in 2019. Users of Quotex can trade oil, metal, crypto, stocks, and currencies, with the potential to earn up to 90% of the value of the option. They have their own proprietary trading software, which can be customized by the user to best fit their needs.
They have over 29 technical indicators available, and a low initial trade amount and minimum deposit required to get you started and trade binary options on their trading platform.
Final Thoughts
As you can see, if you want to start trading binary options, this guide is a great place to help you get started. While trading on a live account can be risky, you'll want to make sure you have a good strategy and money management guidelines in place to help you avoid making a big mistake.
Traders at all levels have seen what trading binary options can do for them, though it's important to find the right binary options brokers to enter trades with and understand the risks associated with this strategy.
Frequently Asked Questions (FAQs)
Is there a way to use virtual funds to test out this strategy first?
Yes, there are many options for a broker that will allow you to open up a demo account first before going live. This means you can use virtual money to test out trades in the real-time markets, without having to take on your own risk with your own money. While you won't be able to make money online with a demo account, you also won't lose more money, either. So, it can be a good way to take on the least amount of risk while traders are still learning.
What is the expiration date when you trade binary options?
This is when the option expires, and will determine whether you will earn a profit or lose money on the trade based on the value at this time.
What is the strike price?
The strike price is the price level where you decide whether you think the market will be above or below this strike price value.
Is IQ Option a binary options broker?
Yes, this is an option for a binary options broker where you can trade forex pairs, currency pairs, and other binary options in other markets.
ABOUT THE AUTHOR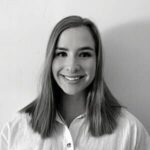 Bailey Schramm is a writer based out of Jackson Hole, WY, primarily covering topics and trends in financial services, business, and the blockchain. With a background covering stock market developments for a major FinTech company, she now provides SEO and content strategy services to financial service companies and tech startups.
ABOUT THE REVIEWER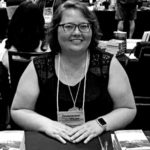 Kristina Knight is a freelance writer with more than 15 years of experience writing on varied topics. Kristina's focus for the past 10 years has been the small business, online marketing, and banking sectors, however, she keeps things interesting by writing about her experiences as an adoptive mom, parenting, and education issues. Kristina's work has appeared with BizReport.com, NBC News, Soaps.com, DisasterNewsNetwork, and many more publications.
+ 7 sources
Bizreport Advisor adheres to strict editorial integrity standards avoids using tertiary references. We have strict sourcing guidelines and rely on peer-reviewed studies, academic research. To ensure the accuracy of articles in Bizreport, you can read more about the editorial process here.
Binary options | Investor.gov. www.investor.gov. Accessed February 16, 2023. https://www.investor.gov/introduction-investing/investing-basics/glossary/binary-options

Financial Markets. U.S. Department of the Treasury. Accessed February 16, 2023. https://home.treasury.gov/about/offices/domestic-finance/financial-markets

Binary Options Fraud | Investor.gov. Investor.gov. Published 2019. Accessed February 16, 2023. https://www.investor.gov/protect-your-investments/fraud/types-fraud/binary-options-fraud

RED List: Binary Options Robot | CFTC. www.cftc.gov. Accessed February 16, 2023. https://www.cftc.gov/node/220746

Foreign currency exchange (forex) | Investor.gov. www.investor.gov. Accessed February 16, 2023. https://www.investor.gov/introduction-investing/investing-basics/glossary/foreign-currency-exchange-forex

Commodities | Investor.gov. www.investor.gov. Accessed February 16, 2023. https://www.investor.gov/introduction-investing/investing-basics/investment-products/commodities

SEC OFFICE of INVESTOR EDUCATION Investor Bulletin: Foreign Currency Exchange (Forex) Trading for Individual Investors. Accessed February 16, 2023. https://www.sec.gov/investor/alerts/forextrading.pdf