Binary Options Trading Strategy In 2023
There are no trading strategies out there that are a perfect fit for all investors.

Photo: Jacob Lund/Shutterstock
There are no trading strategies out there that are a perfect fit for all investors. This is no different for those who choose to trade binary options,[1] which can be very lucrative to those who do it correctly but highly catastrophic for those who are uneducated about the nuances of this method.
There are several different binary trading strategies, so investors need to test them each out to find the one that's best suited for them. After all, the goal of any type of investing is to maximize profits and minimize losses, so keep this in mind as you're testing out a binary options strategy. 
Binary Options Trading Strategies In 2023
Following the trends
The following news
Candlestick strategy
Fundamental analysis strategy
Hedging strategy
Straddle strategy
Pinocchio strategy
Binary Options Trading Strategy
If you're looking into making a binary trade and you want to know what is the best strategy, you'll need to do your research to see the numerous strategies for trading binaries that are out there. For all strategies, you need to understand the money flow index, or how money flows into and out of a security over time.
Following The Trends
Most traders who do binary trading will follow the trends. Most of the time, the prices of an asset will change by the overarching market trends, so it's a good predictor for how an asset will behave with market volatility. This means that you'll buy an asset when its price is rising and look to sell it when the price is declining. More investors that make similar trades would push the trend even further, which is a good thing for you if you act early. When following trends, it is helpful to know the money flow index for the asset.
Following News
If your money management strategy involves following the news, this can be a good method to take. After various news events related to the asset, you can predict how the asset prices will respond accordingly.
There is a low barrier to entry for this strategy since the only resource you need is the news. So, this can be a good approach that's not just limited to more advanced traders. This is because you don't need to do technical analysis to implement this strategy, though you'll still need to understand how to set a proper expiration date and read the current trend directions to see where the trend direction is headed.
Candlestick Strategy
Those who have access to an asset chart on a trading platform may be able to implement a candlestick strategy. Candlesticks show you how much an asset price changes historically, with the bottom of the "candle" being the lowest price and the top the highest price it's reached. Knowing these support and resistance levels can help you understand when to buy and when to sell.
Watching these historical charts could help you identify a pattern that could help you in the future as you look at the profit potential and changes in the asset's price.
Fundamental Analysis Strategy
This is a very common strategy utilized by binary options brokers. When using fundamental analysis, traders can have a more accurate view of the assets they're interested in. When doing so, you're hoping to gain the most data about the asset in question so that you can make a trade at the right strike price that will bring you the most profit.
You should test out trades to see how well you perform, given your thesis. When you start small and monitor your performance, you can eventually lead to more trades at larger amounts based on the technical indicators that you become familiar with.
Hedging Strategy
Hedging strategies are used with all types of investing, especially when used to hedge risks. Thus, it can be a great strategy to familiarize yourself with as you begin binary trading. With this, you'll place both a call and a put option on the same asset at the same time. So, either way, the asset trades, and you will still make money. You will still need to do a good amount of research to assess the risk and ensure that it's worth pursuing. 
Straddle Strategy
With a straddle strategy, you will likely adopt it while also utilizing a new strategy. This is because a straddle trade should be done ahead of an important development or announcement that could impact the actual price of the asset. The moves of the asset price following the news could be relatively small, so you'll need to set up options assuming that the price will go lower or higher again based on the nature of the news.
Pinocchio Strategy
Lastly, the Pinocchio strategy is another method for binary options trading where you are purposely going against the current trends in the market and what other traders are doing. For instance, if the security is currently rising in value, you will put in a call option in the opposite direction, expecting the value of the asset to fall. 
You may want to utilize this strategy when you have done a lot of research on a particular asset and can make reasonable assumptions about where it's headed. On the other hand, you may assume that the current moves of the asset are merely a trend, and will face a correction shortly.
What Are Binary Options Strategies?
Binary Options & Binary Options Strategies
Binary options trading can be a lucrative strategy for both new and experienced traders to make money off the specific direction of a commodity. Binary options' nature is extreme in direction, meaning it's a good way to earn a large return on a small amount of money. On the contrary, you could also lose your portfolio's value very quickly as well.
Binary traders enjoy simple risk and reward tradeoffs. Plus, they are often used in short-term trading strategies because of the contracts that sometimes expire on an hourly basis.
Binaries, like a "yes or no", are clear to determine and see whether your bet is won or not. Even still, it's a relatively risky trading strategy. They allow you to make directional bets on where the market is headed and are generally not similar to money management strategies to traditional investing tactics.
These two different approaches differ greatly regarding payouts, fees, risks, and bets. Overall, the investment process with binary trades is much different than others, which could be a slight learning curve for new binary options traders.
Can You Trust Binary Options?
There is a clear association with making binary options trades, so how can you be sure that it's a good trading strategy to pursue?
Yes, binary options trading can be a lucrative approach to investing, but to best mitigate the risks, you need to follow a clear and tested strategy that has been proven. With technical analysis, assessment of the underlying asset, and a history of winning trades, it becomes very clear what is the best binary options strategy for you.
The best way that you can trust trading in the binary options market is to do your research, understand how to do technical analysis, how to gauge underlying assets and understand the signals that can lead you to profitable trades at the right strike price.
Assessing The Risk of Binary Options
With a binary trading strategy, you'll need to implement good risk management practices to stay on top of your trades and remain profitable.
Certain government regulations in the US and the UK have warned consumers against trading binary options[2] because of the risks involved. However, there is a clear way to make money trading binary options when you have the right strategy, which we'll discuss in more detail below. 
Reasons To Use A Binary Options Strategy
Having a trading strategy, in general, is a good idea because it will help you be best prepared for the markets to make smart investment decisions. You can't go into investing blindly because you could be making an obvious mistake without even knowing it and lose all your money.
You need to have a good idea about the principles you're using to invest, including an entry and exit strategy at a target price to maximize gains and minimize losses given the market direction. It can be helpful to have a clear goal in mind before investing, which many traders use to help guide their investment decisions throughout.
This is largely the intention of the markets in the first place, as investors should be using all the information and resources available to them to make informed investment choices. This leads to an efficient stock market, where financially sound investments are rewarded, and sub-par investment subjects lose value. Plus, repeating a strategy over and over can help you hone in on a specific trading practice, which will likely improve over time and become more efficient.
Especially when you're using trading strategies like binary trading, you need to have a good strategy. It can be common for newcomers to flock to binary options trading strategies for the strong potential, but inexperienced people can quickly lose large sums of money if they're not careful. Even still, binary options trading can be a good choice for someone who doesn't have a lot of capital to invest, though you'll need to do the proper research beforehand.
The Top 2 Binary Options Broker 2023
Pocket Option
Pocket Option is a segment of Gembell Limited, made up of trained and experienced investment professionals. They provide quality services to consumers and aim to find the balance between making trading clear and simple and in the best interest of the trader. All in all, Pocket Option is dedicated to having a unique trading experience that is stable for investors.
Pocket Option is known for its wide range of investment types available, though it is still better used by experienced investors. Plus, they allow you to make a demo account to try out your strategy before going live with it. 
Quotex
Quotex are non-regulated broker specializing in binary options trading, and is a newer platform, having only been in operation since 2019. Users of Quotex can trade oil, metal, crypto, stocks, and currencies, with the potential to earn up to 90% of the value of the option. They have their own proprietary trading software, which can be customized by the user to fit their needs best. They have over 29 technical indicators available, and a low initial trade amount required to get you started. 
Final Thoughts
If you are thinking about trading binary options, you should be aware of the risk and reward tradeoff you'll face when you pursue this strategy. You can gain a lot of money by implementing the strategies listed above, but you need to have the proper resources on hand to remain potable.
Frequently Asked Questions (FAQs)
Can you lose your entire investment when selling binary options?
Yes, there is always a potential that losing trades will mean that you could lose your initial investment. It's important to know that the all-or-nothing nature when you make a binary options trade means they tend to be riskier than other types of investing.
What does it mean to be out of the money?
This occurs when you buy a binary option and the strike price is above the current price of the underlying market.
Can a rainbow strategy be used to trade binaries?
Yes, it's another option traders have when they want to trade binary options. 
ABOUT THE AUTHOR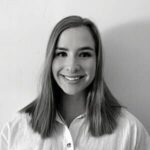 Bailey Schramm is a writer based out of Jackson Hole, WY, primarily covering topics and trends in financial services, business, and the blockchain. With a background covering stock market developments for a major FinTech company, she now provides SEO and content strategy services to financial service companies and tech startups.
ABOUT THE REVIEWER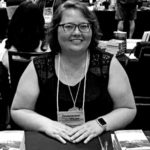 Kristina Knight is a freelance writer with more than 15 years of experience writing on varied topics. Kristina's focus for the past 10 years has been the small business, online marketing, and banking sectors, however, she keeps things interesting by writing about her experiences as an adoptive mom, parenting, and education issues. Kristina's work has appeared with BizReport.com, NBC News, Soaps.com, DisasterNewsNetwork, and many more publications.
+ 2 sources
Bizreport Advisor adheres to strict editorial integrity standards avoids using tertiary references. We have strict sourcing guidelines and rely on peer-reviewed studies, academic research. To ensure the accuracy of articles in Bizreport, you can read more about the editorial process here.
Investor.gov. (2023). Binary Options Fraud | Investor.gov. [online] Available at: https://www.investor.gov/protect-your-investments/fraud/types-fraud/binary-options-fraud

Cftc.gov. (2023). Article: Beware of Off-Exchange Binary Options Trades | CFTC. [online] Available at: https://www.cftc.gov/LearnAndProtect/AdvisoriesAndArticles/beware_of_off_exchange_binary_options.htm.