How To Buy ETF In Canada: Free Guide To Select The Best ETF In 2023
All products recommended by Bizreport are selected by our editorial team, independent of our parent company. Some of our stories include affiliate links. If you buy something through one of these links, we may earn an affiliate commission.
Questrade
Editor's Choice as the Best Brokerage to Buy ETF in Canada
Wealthsimple Trade
Most User-friendly ETF Trading Platform for New Investors
Qtrade
Most Transparent and Affordable ETF Brokerage
Exchange traded funds (ETFs) are a popular way for investors to diversify their portfolios and access global markets. ETFs are traded on stock exchanges, just like stocks, but they tend to be much cheaper than individual stocks. This makes them an attractive option for passive investors who want to buy and hold a portfolio of securities without having to pay high commissions or fees.
However, if you're looking to invest in exchange traded funds or ETFs in Canada, it can be difficult to know where and how to start. That's why we've put together this guide – you can learn all the basics and start ETF investing in Canada.
What Is an ETF?
An ETF is an investment fund consisting of a basket of securities, such as stocks, bonds, or underlying assets. The securities in the basket are chosen to track an index – for example, the S&P/TSX Composite Index (which tracks Canadian equities listed on the Toronto Stock Exchange) or the MSCI World Index (which tracks global stocks).
ETFs are traded on stock exchanges like individual stocks and can be bought and sold just like any other security. This makes them very accessible to investors who want to invest in a portfolio of assets without having to open multiple accounts with different brokers. So, ETFs provide exposure to various assets.
ETFs seek to track the performance of a specific index, such as the S&P/TSX Composite Index You will have several ETF types in Canada, such as individual ETFs, thematic ETFs, complex ETFs, tax free ETFs, and so on. ETFs vary in their tax advantages, transaction costs, and transfer fees. There for, ETFs are tax efficient assets and provide broad exposure to diversifying asset classes. You can also expect to receive dividend payments consistently.
What Should You Look For When Choosing a Brokerage
You will find a wide range of brokerages offering ETFs in Canada, but not all may be suitable for you. Here are some factors to consider when choosing a brokerage for ETF trading:
Fees and commissions: Make sure you understand how much it will cost to buy and sell an ETF. Some brokers charge higher fees than others for low volume traders, so make sure you compare the costs before investing.
Range of products: Not all brokerages offer the same range of products. Check that your chosen platform has the ETFs you're looking for before signing up. You may also want to ensure that the platform has other asset classes other than ETFs because it will help you create a diversified investment portfolio.
Ease of use: Some platforms are easier to use than others, so make sure you check out the user interface before signing up. You may also want to check out whether your preferred brokerage offers mobile apps for both iOS and Android.
Investment resources: Look for a platform that offers educational resources to help you make informed decisions. This could include market insights, investment research, and analysis tools.
In addition, online user reviews and feedback can also help you get a sense of how other investors have found the platform.
5 Best Brokerages To Buy ETFs In Canada 2023
There are many different online brokerages in Canada that offer access to the stock markets – but which one should you choose? Here's a quick overview of the top five:
How To Buy ETF In Canada
So, now that you know what an ETF is, how do you go about investing in them as an average investor? Here's a step-by-step guide for you to get started:
Open a Brokerage Account
The first step in buying an exchange traded fund in Canada is to open an account with online brokers. A brokerage account allows you to buy and sell securities on a stock market, and many brokerages offer special accounts designed specifically for ETFs.
When choosing a broker for ETF or stock trades, it's important to compare fees, commissions, and services offered by different brokers. You should also take into consideration what type of investor you are – some brokers may offer more tailored services or lower fees for certain types of investors (such as active traders).
Create Your ETF Investment Strategy
Before buying any ETFs, you should create an investment strategy. This involves deciding how much money you want to invest in each asset class (e.g. stocks, bonds) and which types of securities or sector tracking ETFs are best suited to your goals and risk tolerance.
You can also build a portfolio using a "core/satellite" approach – this means that you choose two or more ETFs (which track broad indices such as the S&P/TSX Composite Index), then supplement these with smaller "satellite" ETFs that track more specific indices (such as the MSCI World Index).
Research ETFs
Once you've got a plan in place, it's time to start researching the different ETFs available. You can use online tools to compare fees, performance, and other metrics for different funds using the dow jones industrial average and performance of a particular index. It's also a good idea to read analyst reports and articles about specific ETFs so that you can get an understanding of how they work.
When researching ETFs or any individual stocks, it's important to take into consideration any additional costs associated with them – such as management fees, trading commissions and bid/ask spreads.
Buy the ETFs
The final step is to actually buy the ETFs. To do this, you'll need to open a brokerage account with a Canadian broker that offers ETF trading. There are several different brokers available in Canada – some offer commission-free trades, while others charge flat fees or percentage-based commissions. Once you've opened your account and funded it, you can then start buying and selling ETFs just like any other security on the stock exchange.
How & When To Sell ETFs
When buying and selling ETFs, you should always be aware of the current market conditions. You may consider selling ETFs in the following situations:
New investment strategy: If you'd like to shift your investment strategy, you may consider selling ETFs and moving the funds into a different asset class or dollar cost averaging.
High fees and low returns: Some ETFs have higher management fees than other investments, so if an ETF is not providing good returns or has high fees, it might be time to sell and go for tax loss harvesting.
Declined performance: If an ETF's performance has declined significantly compared to its benchmark index, this could be a sign that you should no longer invest in ETFs.
Low liquidity: Low liquidity can make it difficult for investors to buy or sell ETFs promptly, so if liquidity is an issue, it may be time to consider selling.
You can sell your ETFs using the same method you used to buy them. If you purchased your ETFs through a broker or online platform, you could sell them back through the same platform.
Read more: Best Canadian Bank ETFs For 2023
Top 5 Best Brokerages To Buy ETFs In Canada June 2023
Questrade
Established in 1999, Questrade is one of the longest-running online brokerages in Canada. It is currently one of the leading independent, Canadian-owned discount brokerages.
Advanced robo advisor for ETF portfolio matching
Various ETF options, including equity ETF, international ETFs, and registered education savings plan depending on risk tolerance
Lower trading fee compared to many competitors
Limited tools for investment and ETF research and market data
Real-time pricing quote is subscription-only
Questrade offers a wide range of products and services for ETF investors, including commission-free trades on some ETFs and low fees for other ETF trades. You can choose from five different investment strategies – aggressive, growth, balanced, income, and conservative.
In addition, the platform provides access to research tools such as market analysis reports and portfolio evaluation tools. Questrade maintains a well-balanced asset allocation and has a good range of socially responsible investment (SRI) portfolios to choose from.
Wealthsimple Trade
Read Wealthsimple Trade Reviews
Wealthsimple Trade is a Canadian online brokerage that offers commission-free ETF trading for an active user base of over 2.5 million Canadians. The discount brokerage account has a simple and user-friendly interface, making it ideal for newbies to get started in the world of investing.
No minimum account balance
Intuitive app suitable for new and small investors
No FX fees on US trade
Limited asset classes
Lack of investment analysis, educational resources, and a robo advisor
Wealthsimple Trade also provides access to third-party research tools such as Morningstar reports and stock analyst ratings. Wealthsimple Trade's product offering includes fractional shares, so you can start investing with just $1.
Qtrade
Qtrade Investor is another top Canadian online brokerage that specializes in providing services for ETF investors with various investment objectives. Qtrade has an extensive selection of commission-free ETFs and offers low fees on other ETF trades.
Advanced investment analysis and research tools for Canadian ETFs and international stocks
Reliable customer support and robo advisor for emerging markets
Separate interface for investors with different expertise
No trading day price alert on the mobile app
Funding with credit card not supported
In addition, Qtrade provides access to research tools such as market news, charting software, and portfolio analysis. The platform also has a convenient mobile app that makes it easy to manage your investments from anywhere.
TD Direct Investing
TD Direct Investing is a full-service brokerage owned by the Toronto-Dominion Bank, a leading financial institution in Canada. It provides access to emerging markets, including major Canadian exchanges' stocks, bonds, mutual funds, and ETFs.
Highly convenient for customers of TD bank
Guided ETF trading for new investors who are looking for fixed income
Flat rate for active traders with experience in the developed markets
High trading fees
High account maintenance fees for low balance
The platform offers competitive fees for trades and access to comprehensive research tools, including market analysis reports. TD Direct Investing is well suited for self-directed investors who are comfortable making their own investment decisions without relying on advice from an advisor or financial planner.
Interactive Brokers
Read Interactive Brokers Reviews
Interactive Broker is one of the leading global electronic trading platforms and offers access to over 200 markets globally. It is best suited for frequent traders and high-volume investors due to its competitive pricing structure.
One of the lowest margin fees
Various order types
Good range of research and comparison tools
Complicated fee structure
Limited free resources related to portfolio rebalancing
The platform also offers portfolio management tools such as asset allocation strategies and risk measurement reports. In addition, Interactive Brokers provides access to market news from the Financial Post and research from leading financial institutions.
How To Choose The Best ETF In Canada
There are various factors to consider when choosing ETFs in Canada. Some important ones are as follows:
Fees: Fees can vary significantly between different ETFs, so it is important to compare each fund's annual management expense ratio (MER) before investing.
Asset types: Some investors may prefer to invest in an ETF that only includes stocks, while others may prefer a more diversified portfolio that includes bonds or commodities.
Past performance: It is essential to look at how well an ETF has performed over time compared to its benchmark index. The performance of individual security over a decade within an ETF can also be vital if you are looking to invest in a specific industry or sector.
Liquidity: Investors typically prefer ETFs with higher liquidity, as this allows them to enter and exit the fund more easily.
ETFs vs. Mutual Funds
ETFs and mutual funds are very similar in many ways. Both are investment funds that consist of a basket of securities, and both are typically managed by professional money managers. The main difference is that ETFs trade on stock exchanges like stocks, while a mutual fund does not. This means that you can buy or sell ETFs instantly during market hours – something you cannot do with a mutual fund.
Another advantage of trading ETFs over mutual funds is that ETFs typically have much lower fees due to the fact that they're passively managed. Mutual funds are actively managed, which means you must pay a management fee to the mutual fund dealer for the services of a financial advisor.
Actively managed mutual funds and corporate bonds may include solid dividend payments as well. ETFs seek
Final Thoughts
Many financial advisors recommend buying ETFs in Canada as a great way to diversify your portfolio without paying high commissions and fees. The best part is that you can do it all from one brokerage account – just make sure you're comfortable with the platform and fees before you start investing.
We have reviewed the top five brokerages for ETF trading in Canada. Take your time to compare their features and fees to find the right option for your investment goals.
Frequently Asked Questions (FAQs)
Can Canadians invest in ETFs?
Yes, Canadians can invest in ETFs. Hundreds of ETFs on the Toronto Stock Exchange and other Canadian exchanges offer exposure to different asset classes, such as stocks, bonds, commodities, and currencies.

What is the best performing ETF in Canada?
ETF performance depends on various factors, including market conditions and investor risk tolerance. You will find several investment research tools online to help you find the best-performing ETFs in Canada. Also consider your investment goals and market order while choosing the right thematic ETFs for you.

Where should I buy ETFs Canada?
You can buy ETFs in Canada through a discount broker or online trading platform. Most banks and investment firms offer ETF investing services, but the most popular are Questrade, Interactive Brokers, TD Direct Investing, Qtrade, and Wealthsimple Trade.

How do beginners buy ETFs?
The best way to buy ETFs for individual investors is to open an account with an online brokerage that offers access to the Canadian stock market (e.g., Questrade) and investment products. Once you've opened your account and funded it with cash, you can search for specific ETFs by name or ticker symbol on the broker's website. Then, you can place an order to buy the ETF at the current market price or set up a limit order to buy it when it reaches your desired price.

ABOUT THE AUTHOR
Noah Edis is a writer and entrepreneur with a wealth of experience in online businesses and marketing. When he's not working on his latest project, you can find him playing competitive dodgeball or pursuing his personal interest in business process automation.
ABOUT THE REVIEWER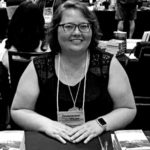 Kristina Knight is a freelance writer with more than 15 years of experience writing on varied topics. Kristina's focus for the past 10 years has been the small business, online marketing, and banking sectors, however, she keeps things interesting by writing about her experiences as an adoptive mom, parenting, and education issues. Kristina's work has appeared with BizReport.com, NBC News, Soaps.com, DisasterNewsNetwork, and many more publications.
+ 6 sources
Bizreport Advisor adheres to strict editorial integrity standards avoids using tertiary references. We have strict sourcing guidelines and rely on peer-reviewed studies, academic research. To ensure the accuracy of articles in Bizreport, you can read more about the editorial process here.
Mutual Funds and ETFs – A Guide for Investors | Investor.gov. Investor.gov. Published 2022. Accessed December 24, 2022. https://www.investor.gov/additional-resources/general-resources/publications-research/publications/mutual-funds-etfs-%E2%80%93-guide
CSA | ACVM. Securities-administrators.ca. Published 2016. Accessed December 24, 2022. https://www.securities-administrators.ca/
SEC.gov | Mutual Funds and Exchange-Traded Funds (ETFs) – A Guide for Investors. www.sec.gov. Accessed December 24, 2022. https://www.sec.gov/reportspubs/investor-publications/investorpubsinwsmfhtm.html#ETFs
TMX Group. TSX.com. Published 2019. Accessed December 24, 2022. https://www.tsx.com/
MSCI World Index – MSCI. Msci.com. Published 2019. Accessed December 24, 2022. https://www.msci.com/world
Exchange-Traded Funds (ETFs) | Investor.gov. www.investor.gov. Accessed December 24, 2022. https://www.investor.gov/introduction-investing/investing-basics/investment-products/mutual-funds-and-exchange-traded-2