Questrade Canada Review 2023: Features & Alternatives
All products recommended by Bizreport are selected by our editorial team, independent of our parent company. Some of our stories include affiliate links. If you buy something through one of these links, we may earn an affiliate commission.
Founded in 1999, Questrade is an Ontario-based online brokerage primarily for Canadian citizens. Questrade offers both self-directed and guided investment options for registered users. The company mainly focuses on providing a lower fee structure and better user experience than its competitors and the larger banks.
Pros
Versatile investment options

Unconventional investment types supported

Transparent pricing

User-friendly interface 

Relatively low fees
Cons
Limited to basic analytics

Streaming is expensive
Questrade provides a complete range of stock and investment options. You can also import your trading account from external portfolio managing services using Questrade's intuitive web application. Questrade lets you customize your investment portfolio based on your risk tolerance and expected returns.
Questrade is an investment platform where resident Canadians can buy, trade, and manage stocks, options, bonds, ETFs, CFDs, and mutual funds. The platform has a very transparent fee structure and you can easily check out your expected return using interactive brokers.
What Is Questrade?
Questrade is a discount broker that offers Canadian investors online investing and trading services. It has a wide range of products and services and is suitable for experienced investors and those new to the world of investing.
The trading platform maintains a good reputation and is known for its low commissions and fees. Questrade also offers a mobile app, QuestMobile, which is handy for those who want to trade on the go.
Questrade offers both a self-directed investing platform and a managed portfolio service. The former is aimed at those who want to take control of their investments, while the latter is designed for those who want someone else to manage their investments. Also, Questrade protects your investment with the Canadian Investor Protection Fund CIPF.
You will find various investment options and asset categories with Questrade. For instance, you can trade stocks, ETFs, MFs, and options, and do forex trading. The company also provides margin accounts and registered accounts such as RRSPs and TFSAs.
The Questrade website is easy to use and navigate, and the customer service team is helpful and responsive. Overall, Questrade is a good discount broker for those looking for versatile investment options.
Questrade Advantages
To start our Questrade review, let's go through the top Questrade advantages that make it stand out from the crowd.
No Fees are Charged for Tax-Free Savings Accounts
Ever worried about getting dinged with fees when you purchase your tax-free savings account (TFSA)? Questrade offers free trades placed in a TFSA. This is a big advantage, considering that many other online brokerages in Canada charge fees for TFSA trades.
User-Friendly Platform
The Questrade trading platform is user-friendly and easy to navigate. You can access all the features and tools you need without any difficulty. The platform is available in English and French, which is handy for those unfamiliar with English.
Unlimited Free ETFs Purchase
Questrade clients can purchase and sell ETFs without any commission fees. This is particularly useful for frequent traders, and you can also purchase ETFs with margin or borrowed funds.
Dedicated Support
The Questrade support team is responsive and helpful. They are available to answer your questions and help you with any problems you may have. You can easily reach the Questrade support team via call or live chat. The platform has also compiled a detailed FAQ section with comprehensive answers.
Related Topic: Top 6 Best Stock Trading App Canada
Questrade Packages
Questrade offers a user-friendly trading experience at competitive pricing. To cater to different types of investors, Questrade has introduced two packages – one for independent investors and one for those looking for managed portfolio services.
Self-Directed Investing Pricing
Questrade's SDI is suitable for occasional and active traders. The platform does not charge any account opening fees and TFSA account fees and will reimburse transfer fees when you transfer funds when switching to a Questrade account, giving you an excellent opportunity to try the platform without worrying about fees. In addition to the free ETFs, forex, and CFD trading, you can trade stocks starting from 1¢ per share.
This investment package lets you use all four trading options – Questrade Trading, QuestMobile, Questrade Edge, and Questrade Global – for comprehensive personal investment management and trading experience.
Questwealth Portfolios Pricing
If you are looking to avoid any burdens of doing complex market analysis and research, you can take advantage of the Questwealth Portfolio plan. Vetted investment professionals will manage your portfolio for a competitive fee starting from only 0.25% or less based on your investment amount.
Here are some examples of the probable monthly fee that you might need to pay with the Questwealth Portfolios:
For $1,000: $0.21/month
For $5,000: $1/month
For $10,000: $2/month
For $100,000: $17/month
Active Trader Commission Plans
When you want to take advantage of the market price movements through frequent and active trading, you can make the best use of Questrade's active trader pricing, which is significantly lower than what you would pay in the regular SDI package.
| | | |
| --- | --- | --- |
| | Fixed | Variable |
| Stocks | $4.95 / trade | 1¢/ share |
| ETFs | Buy for free | Buy for free |
| Options | $4.95 + $0.75 / contract | $6.95 + $0.75 / contract |
| FX & CFDs | Pips as low as 0.8 | Pips as low as 0.8 |
Fixed Plan
Use the fixed pricing plan when you buy stocks and options in high volume, which are traded at a low price per share. The fixed plan will help you get a substantially reduced price per share.
Variable Plan
The variable pricing plan works best when you buy expensive stocks in low volume. Here, you will only pay based on your quantity traded instead of the investment amount and get a lower transaction fee per share.
Other Features & Fees
| | | | | | | | |
| --- | --- | --- | --- | --- | --- | --- | --- |
| Features | Trading fees | Features | Administrative fees | Features | Market data | Features | Transaction Fees |
| Stocks | From 1¢ / share | Open an account | Free | Real-Time Options | CAD $19.95/mo | Exchange traded funds / Canadian securities $1.00 and above | FREE |
| ETFs | Free to buy,Sell at 1¢/share | Inactivity fee | Free | Advanced U.S. Streaming | USD $89.95/mo | Exchange U.S Securities – EDGA | $0.004/share |
| Options | $9.95 + $1/contract | Partial plan deregistration (Registered Retirement Savings Plan, Registered Education Savings Plans, Spousal RRSP, LIRA, LRSP) | $50 | Advanced CDN Streaming | CAD $89.95/mo | ECN Fees (removing liquidity): Canadian securities $1.00 and above | $0.0035/share |
| FX | Spreads as low as 0.08 pips | Lifelong learning plan (LLP) and Home buyer's plan (HBP) partial deregistration | $25 | Document retrieval | $20/document | Adding liquidity | Free for Canadian securities |
| CFDs | Spreads as low as 0.08 pips | Lifelong learning plan (LLP) and Home buyer's plan (HBP) full deregistration | $50 | Full rebate of market data fees ($19.95) – Real Time Options | More than CAD $48.95 in trading commissions | Removing liquidity | $0.0035/share (for Canadian securities $1.00 and above |
| Mutual Funds | $9.95 / trade | Transfers & Withdrawals : CAD$ wire transfer | $20.00 | Partial rebate (USD $19.95) for U.S streaming | More than USD $48.95 in trading commissions | Private placement request | $175.00/trade |
| Bonds and GICs | Min. $5,000 purchase | Copy of trade confirmation | $20 | Full rebate of monthly fees U.S streaming | More than USD $399.95 | Commissions: Stock Trade – Buy | $0.01/share (min. $4.95 to max. $9.95) |
| International equities | 1% of the trading value | Regular mail | $10 | Advanced CDN Streaming partial rebate | More than CAD $48.95 in trading commissions | Commissions: Stock Trade – Sell | $0.01/share (min. $4.95 to max. $9.95) |
| Precious metals | $19.95 USD / trade | Electronic fund transfer (EFT) | Free | Advanced CDN Streaming Full rebate | More than CAD $399.95 in trading commissions | TFSA/RRSP/RESP/RRIF account | Free |
Trading Fee
Questrade trading fees are very transparent. You will always know how much you are going to pay. You won't have to pay fees when purchasing ETFs and IPOs. The trading and currency conversion fees are lower when you subscribe to an active or intraday trader account.
Market Data
The Questrade platform provides a good range of real-time market data packages for free, which is sufficient for most traders. However, if you are an active trader and want to go through real-time analysis, you may subscribe to one of the advanced data packages that provide real-time, in-depth analytics and insights.
Those are:
Real-time options
Advanced U.S. Streaming
Advanced CDN Streaming
High-volume trading can even qualify you for a full or partial rebate of the market data fees you paid to Questrade.
Administrative Fees
Questrade administrative fees are related to accounting opening, deletion, withdrawals, and guaranteed investment certificates & documents issuance. With the exception of transfer fees and foreign exchange fees, many of the frequently-used administrative fees are free, such as:
Account opening
Inactivity fees
CDN and USD EFT (up to a specific amount)
Electronic trade confirmation, and monthly statements.
Transaction Fees
Transaction fees will incur when you add or remove liquidity from your account. Other fees like SEC, ADR, notes & debenture, special requests, and commissions are also included in the transaction fees.
Questrade Quick Overview
Best Overall Value
Best for user-friendly trading at a low applicable exchange fee
Versatile trading options
Transparent fee structure
Options for self-directed investors and managed portfolio
Questrade Customer Reviews
Questrade reviews are generally positive. Most of the customers praised the platform's availability of many trading options and transparent fees. Some, however, expressed concerns about the occasional technical bugs within the software and the slow response of the customer support team. Let's take a quick look at some Questrade reviews:
My experience with Questrade has been phenomenal. I could effortlessly manage my Canadian portfolio. They charge much lower fees than many other online brokers

Riley J.
I've been using Questrade for a year, and I'm delighted with the platform. The fees are very reasonable, and the customer service is excellent. I would recommend Questrade to others

John S.
I found the options at Questrade a bit overwhelming when I first opened an account. They also don't have a mock or demo account option, which is something I didn't like

Dark8968
I started trading at Questrade in no time after opening an account. They offer some serious resources and learning videos. The fees are reasonable.

Alex Steven
Questrade Service Review
Review of Questrade
| | | |
| --- | --- | --- |
| Overall Pricing and Value | | 90% |
| Cost Value | | 95% |
| Customer Support | | 80% |
| Ease of Use | | 85% |
| Included Features | | 90% |
This Questrade review takes a look at the overall services and features you will find on the trading platform.
Is This Brand Right For You?
Questrade is a good choice for those who want to handle investments and trade a wide range of assets. The company offers a self-directed investing platform and a managed portfolio service. It also has low commissions and fees.
Cost Value
Questrade is Canada's leading discount brokerage that offers low commissions and fees. For instance, stock commissions start at $4.95 per trade. Without any minimum investment for your account, Questrade is particularly great for beginners.
Customer Service
The Questrade customer service team is responsive and helpful. The company also has an extensive FAQ section on its website. The friendly customer support team is one of the key reasons for good Questrade reviews from customers.
Ease of Use
Questrade is a user-friendly platform. You can access all of the trading options and analytics right from its single-page dashboard. The basic package also comes with several good analytics and research tools.
Included Features
In this Questrade review, we'll take a look at the features that give the brand an edge over other trading platforms. Here are some of them:
Low fee trading: Questrade trading and administrative fees are generally lower than the competitors.
Easy to get started: You can start trading at Questrade within minutes.
Mobile app: The platform has brought plenty of features to its mobile app – QuestMobile so that you can trade on the go.
Transparent investment outcome: You can easily get a good idea of your investment outcome by using the interactive brokers' investment return forecast tool.
Family member linking: You can enjoy even lower fees if multiple members of your family trade with Questrade.
Easy taxation: Questrade helps you get applicable tax breaks in compliance with the regulatory organization of Canada IIROC.
Overall
To sum up our Questrade review, it may be an excellent option for those who are looking for a discount trading platform in Canada but want to access a full range of trading options.
2 Top Questrade Alternatives
| | | | |
| --- | --- | --- | --- |
| | Qtrade | TD Direct Investing | Questrade |
| Overview | Beginner-friendly trading platform with algorithmic advising | Comprehensive brokerage options backed by a solid financial institution | Low-fee trading with various asset options |
| Ranking | 4.4/5 | 4.2/5 | 4.5/5 |
| Detail | Read Review | Read Review | Read Review |
| Link | | | |
QTrade
Similar to Questrade, Qtrade is also a Canadian investment platform where you can trade various assets at a competitive and transparent fee structure. You can trade over a hundred commission-free ETFs and MFs. They also offer a trial account to help you learn trading without actually putting in any money.
TD Direct Investing
TD Direct Investing offers more advanced and professional trading options than Questrade. As TD Bank backs the platform, you will get peace of mind considering that it adheres to the investment industry regulatory organization. They provide a wide range of educational training programs for investors.
Conclusion
Overall, Questrade IQ Edge has some excellent features to provide complete investment solutions for both beginner and advanced users. The fee options are highly transparent, and you can easily use the ones that suit your needs and offer the best value.
Frequently Asked Questions (FAQs)
What assets can I trade at Questrade?
You can invest in stocks, ETFs, options, FX, IPOs, CFDs, MFs, bonds, GICs, international equities, and precious metals on Questrade.
Does Questrade charge a maintenance fee?
Questrade charges an account maintenance fee of 0.20% – 0.25% if you invest in a managed Questwealth portfolio.
Does Questrade manage my portfolio?
They have both options – self-directed investment and managed portfolio.
How to deposit money into a Questrade account?
You can deposit money through EFT and wire transfer in your Questrade account by paying transfer fees.
ABOUT THE AUTHOR
Noah Edis is a writer and entrepreneur with a wealth of experience in online businesses and marketing. When he's not working on his latest project, you can find him playing competitive dodgeball or pursuing his personal interest in business process automation.
ABOUT THE REVIEWER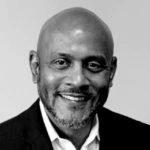 He is an organized and creative thinking sales management professional with experience in outside and inside sales in various markets. Working as freelancer in the Greater Boston Market, he moved to St. Louis and became an Account Executive, then a Sales Manager managing and coaching 12 sales reps covering a nationwide territory. He has developed his team with a combination of consultative selling and value before price coaching mindset which has won him a President's Cup and many other financially rewarding awards at RICOH. His most recent role as a Continuous Improvement Manager provided insight into the importance of delivering a quality product in alignment with the value and reputation of his organization. It further enhances the aspect of selling on value as opposed to price.
+ 2 sources
Bizreport Advisor adheres to strict editorial integrity standards avoids using tertiary references. We have strict sourcing guidelines and rely on peer-reviewed studies, academic research. To ensure the accuracy of articles in Bizreport, you can read more about the editorial process here.
Canadian Investor Protection Fund. Canadian Investor Protection Fund. Accessed October 23, 2022. https://www.cipf.ca/
CSA | ACVM. Securities-administrators.ca. Published 2016. Accessed October 24, 2022. https://www.securities-administrators.ca/