TD Bank Review 2023: Features & Alternatives
All products recommended by Bizreport are selected by our editorial team, independent of our parent company. Some of our stories include affiliate links. If you buy something through one of these links, we may earn an affiliate commission.
Toronto-Dominion Bank is a financial services company in Canada, doing business as TD Group Bank, mostly on the East Coast. 
Pros
Good mobile platform

Large menu of financial services

Great investing options
Cons
Large insufficient funds fee

Minimum balance requirements on savings account

No branches or ATMs in Nunavut
Savings account

Checking account

Credit cards

Investing account

Mortgages/loan

Lines of credit
Founded in 1955

Based in Toronto, ON
TD Bank is one of the biggest banks in Canada that's been around for decades, with a large footprint on the East Coast. They have over 15 million customers and a large menu of financial services that they offer on both the consumer and business side. Some of their offerings include TD Bank savings accounts, credit cards, checking accounts, investment services, loans, and more.
There are TD branches and ATMs in each province and territory, except Nunavut. Plus, their digital banking platform EasyWeb is highly accessible.
TD Bank Advantages
Let's take a look at some of the main advantages that TD Bank offers.
No Monthly Fee
One of the great benefits that TD Bank offers is that they are no monthly maintenance fee that customers pay on their personal savings account. Their checking accounts do have a slight monthly fee depending on the type; however, their savings accounts are completely free.
Free Checking Account
Most of TD Bank's checking accounts have monthly fees, however, they do have a free option for students. The TD Student Checking Account supports unlimited transactions with no monthly maintenance fees for students or any other people under the age of 23. Plus it connects to a debit card for everyday purchases.
Easily Open An Account Online
You can easily access all of TD Bank's financial products online, including allowing you to sign up for an account from their site. This online access makes it easy for account holders to manage their finances and stay up-to-date on all account details.
Related Topic: Top 5 Free Bank Accounts Canada
TD Bank Service Type
Bank account
TD Bank offers multiple accounts, including both a checking and savings account. They have a basic checking account option like the TD Minimum Checking Account. Plus, they offer a high-interest savings account to help customers earn on their deposits.
Mortgages
In addition, they have mortgages for people who are buying a home or looking to refinance. They offer both fixed and variable rate options and have certain products tailored to individuals buying their first home.
Investing
TD Bank offers plenty of investment options for those who want to meet their financial goals. These include non-registered cash investing accounts, registered retirement savings plans, tax-free savings account, locked-in retirement account, and more.
Insurance
In addition, TD bank has insurance products like protection plans and travel insurance to ensure that you're well-protected anywhere you go.
Credit card
Lastly, TD Bank has credit cards with a range of great rewards programs including the TD First Class Travel Visa Infinite Credit Card, the TD Cash Back Visa Infinite Credit Card, and more.
TD Bank Accounts
Let's take a deeper look at some of the accounts offered by TD Bank.
TD Unlimited Chequing Account
This account has monthly fees of $16.95, though the fee can be rebated with a minimum deposit balance of $4,000. Account holders can make unlimited transactions per month, and they can get a fee rebate on select TD credit cards in the first year. Plus, you can set up monthly direct deposits from your employer or a recurring pre-authorized payment from your debit card for online bill pay to be eligible for new customer offers.
There are other TD simple checking options at a lower monthly maintenance fee, however, they don't have the same perks as this one.
TD All-Inclusive Banking Plan
Another choice customers have is the All-Inclusive Banking Plan. This helps customers save on some of the monthly fees they may see with the checking account, and annual fees on certain credit cards, and includes premium banking perks. This will provide customers with a small safety deposit box and free checks at no additional cost. Plus, if customers maintain a minimum daily balance of $5,000, they will receive fee rebates.
TD Every Day Savings Account
Beyond checking account options, TD Bank savings accounts are another good choice for customers. As a bonus, there is no monthly maintenance fee on this account, so this is a good account for someone who is just starting to save. This includes one transaction per month, free transfers to other TD accounts like TD convenience checking, daily interest, and an automated savings plan.
TD Bank Quick Overview
Let's take another look at some of the top reasons why you would go with TD Bank over other banks or a fully online institution.
Best Overall Value
Good online and mobile banking platform
No monthly fee on the savings account
Great investment options
TD Bank Customer Reviews
Let's take a look and see how customers have reviewed TD Bank on Trustpilot.
I always happy with TD they always fast and easy to deal with I highly appreciate Mithil in less than 1 minutes he fix my debit card problem he is very courteous and polite.

Kris
This is a horrible Bank to deal with look at reviews before you open any account with them as you will see exactly how they operate, no more needs to be said zero stars for you.

Lanae
I just complained about unknown transactions a couple of weeks ago that the teller said they were tap transactions which are unknown to us. I checked the bank account today and I have more unknown transactions. Really need to change banks. TD must have been sharing information to hackers.

Li
They charge money for everything and I was hesitated to move, since once we moved to another bank, we have to start from beginning like setting up payees, switching mortgages and other payments etc. But finally I made a decision to switch to another bank and now I am so happy and I felt that I would have been switched many years ago and I would have been saving thousands in fees. I suggest try another bank and then you will switch for sure.

Jinosh
TD Bank Service Review
Review of TD Bank
| | | |
| --- | --- | --- |
| Overall Pricing and Value | | 94% |
| Cost Value | | 90% |
| Customer Support | | 95% |
| Ease of Use | | 95% |
| Included Features | | 95% |
Let's take one final look at whether TD Bank's services are a good match for you.
Is This Brand Right For You?
There are many reasons why you may choose to bank with TD bank, beyond the checking account options they have. Given the generous minimum deposit and minimum balance requirement they impose on certain accounts, they could be a good option for those just starting out with their savings goals.
Cost Value
When it comes to the cost value, some will note the monthly fee that you pay for each account, though these can be waived most of the time by maintaining the minimum daily balance that they have set. So, compared to other institutions that allow customers free access to earn interest without any monthly fees, the banking relationship, value, and features that TD customers enjoy are worth the fees.
Customer Service
Customers love the great customer service offered by this bank, making it one of the reasons why they choose to bank here than with others. So, TD Bank's customer service line is one of the benefits of choosing this bank.
Ease of Use
Given their online platform that makes it easy to sign up for accounts and manage their finances online or through the app, TD Bank is a very user-friendly and convenient bank. It's simple to manage your account details, open multiple accounts, and manage two savings accounts all from one location, even compared to fully-online banks.
Included Features
TD Bank offers many great types of financial accounts and features that you would find with online banks. The TD Bank Group overall offers many great financial services that customers can enjoy. Their overdraft protection helps customers avoid overdraft fees if they pay once a month $5 or a $5 fee as they go from TD convenience checking.
Overall
TD Bank has many great features and reasons why you should choose them over other online banking services or credit unions. They offer great in-person and online support, a large variety of financial account options, and great ways to help you save and reach your financial goals. So whether you have a business or personal banking needs, TD Bank is a great option.
2 Top TD Bank Alternatives
| | | | |
| --- | --- | --- | --- |
| | Alterna Bank | Motive Financial | TD Bank |
| Award | Best for Online Mortgages | Best for Fully-Digital Banks | Best for Full-Service Banking |
| Monthly Fee | $4 | $0 | $3.95 |
| Features Overview | 20 daily transactions, free eStatements, fee for personalized checks | 50 personalized checks for free, unlimited withdrawals, THE EXCHANGE network free ATM usage | 12 transactions per month, free online and mobile access, rewards with linked Visa debit |
| Detail | Read Review | Read Review | Read Review |
| Link | | | |
Alterna Bank
Alterna Bank is an institution that focuses on customer needs and success over profitability. They are known for their transparency and offer Canada's first fully digital mortgage. In addition, they offer a few options for other types of services like a checking account, savings account, and more.
Motive Financial
Motive Financial is an online bank, a division of the Canadian Western Bank, that doesn't manage any physical branches. All of their services can easily be accessed online, making it easy to manage personal finance matters. Plus, they're known for their great savings rates and understand that everyone has their own financial goals.
Conclusion
TD Bank offers Canadian customers the full-service banking experience that they may require. For personal use or for companies, they offer plenty of services to help you reach your financial goals.
Frequently Asked Questions (FAQs)
What is the TD No-Catch CDs?
There are a number of different CDs offered by TD, but the ones they're best known for are the No-catch CDs which provide customers with additional flexibility to access one penalty-free withdrawal as needed. So if you need to withdraw money, you can do so one time with no penalties with this CD product.
What financial services does TD Bank offer? Do they offer personal loans or money market accounts?
They offer a number of different products and services like other banks or credit unions like a credit cards, home equity loans, personal loans at a range of interest rates, money market accounts, TD choice promotional CDs, and checking accounts.
Is there a minimum account balance with TD Bank's checking accounts?
There is no minimum initial deposit, however, you can avoid paying fees on most accounts if you maintain a minimum balance.
Do they offer services for a small businesses?
Companies and small business customers can enjoy banking services with TD.
ABOUT THE AUTHOR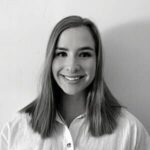 Bailey Schramm is a writer based out of Jackson Hole, WY, primarily covering topics and trends in financial services, business, and the blockchain. With a background covering stock market developments for a major FinTech company, she now provides SEO and content strategy services to financial service companies and tech startups.
ABOUT THE REVIEWER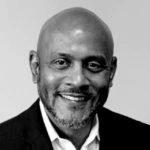 He is an organized and creative thinking sales management professional with experience in outside and inside sales in various markets. Working as freelancer in the Greater Boston Market, he moved to St. Louis and became an Account Executive, then a Sales Manager managing and coaching 12 sales reps covering a nationwide territory. He has developed his team with a combination of consultative selling and value before price coaching mindset which has won him a President's Cup and many other financially rewarding awards at RICOH. His most recent role as a Continuous Improvement Manager provided insight into the importance of delivering a quality product in alignment with the value and reputation of his organization. It further enhances the aspect of selling on value as opposed to price.
+ 1 sources
Bizreport Advisor adheres to strict editorial integrity standards avoids using tertiary references. We have strict sourcing guidelines and rely on peer-reviewed studies, academic research. To ensure the accuracy of articles in Bizreport, you can read more about the editorial process here.
TD Bank is rated "Bad" with 1.3 / 5 on Trustpilot. Trustpilot. Accessed October 27, 2022. https://www.trustpilot.com/review/tdbank.ca