Qtrade Review 2023: Features & Alternatives
All products recommended by Bizreport are selected by our editorial team, independent of our parent company. Some of our stories include affiliate links. If you buy something through one of these links, we may earn an affiliate commission.
Qtrade Direct Investing is an online trading platform where you can trade stocks, ETFs, and mutual funds in Canadian markets and the New York Stock Exchange. It is a subsidiary of Aviso Wealth Inc., which is a leading financial services institution in Canada.
Pros
Simple and intuitive interface

Beginner-friendly platform with educative materials

Low commission and trade fees

High-quality research tools
Cons
Accounts can't be funded via e-wallets and credit cards.

Charges an inactivity fee
Portfolio analytics

Fair trading fees

Mobile trading

Trial account

Educative materials
Qtrade Direct Investing offers online brokerage services to trade the stock market, Canadian Securities Exchange, mutual funds and grow your ETF portfolio. Qtrade's trading platform is designed for Canadian investors who want to trade stock exchanges with a low account fee.
Qtrade Direct Investing is a leading Canadian online broker founded in 2000, which gives you access to trade various financial instruments like stocks, bonds, exchange-traded funds, and mutual funds. It is a subsidiary of a financial services provider called Aviso Wealth.
As a Qtrader, you receive tools to help you build and maintain your portfolio. The trading platform is easy to navigate, but that doesn't take away from the powerful trading tools you can access, making it great for beginners and advanced users. It can be considered a comprehensive solution to users' investment needs.
You gain assurance that Qtrade will help you make excellent investment decisions by providing reliable market data. It is a safe investment platform with a proven track record and is regulated by the Investment Industry Regulatory Organization of Canada (IIROC) to ensure investor protection.
Qtrade Direct Investing Advantages
Qtrade Securities Inc. is a top-rated online broker in Canada, thanks to its excellent suite of technical analysis tools, easy-to-navigate site, low fees, commission-free ETFs, and available educational materials, amongst other things. A wide range of diversified ETFs makes Qtrade Direct Investing a good choice for any online broker.
User-Friendly:
Qtrade Direct Investing features a simple user interface, which provides easy access to tools and information needed to make investments. The user experience on the Qtrader platform is seamless; the interface is a perfect blend of functionality and usability. Beginners find navigating on the platform intuitive and run into minimal issues.
In addition to this, there is excellent customer care support, including the option of placing trades over calls.
Extensive Educational Materials Available:
There seems to be a knowledge gap in investing, creating an entry barrier into the investing world. Qtrade direct investing has a wide range of educative materials tailored towards both newbies and experienced investors. As a beginner investor, Qtrade will help you become acquainted with trading vocabulary, techniques, and strategies so you will trade confidently.
Low Trading Fees:
One of the most notable advantages of using Qtrade is the low trading fee. Other popular online brokers charge high prices to access their trading platforms. However, with Qtrade Direct Investing, you can rest assured that you will have access to trade various assets with a range of technical analysis features at little cost. Qtrade features commission-free trades on select ETFs.
Related Topic: Top 6 Best Stock Trading App Canada
Qtrade Direct Investing Packages
Investing Fee
| | | |
| --- | --- | --- |
| | Investor | Investor Plus |
| Equities | $8.75 | $6.95 |
| Options | $8.75 + $1.25 per contract | $6.95 + $1.25 per contract |
| ETFs | Free on the chosen lists/ $8.75 for other EFTs | Free on the chosen lists/ $6.95 for other EFTs |
| Mutual funds | $8.75 | $6.95 |
| Fixed income | $1 per $1,000 face value | $1 per $1,000 face value |
Investor
Qtrade's base investment package comes with industry-leading tools to help you confidently carry out trades. In addition, this package features competitive trading fees and excellent customer service. With this account type, you can carry out trades on the Aequitas NEO Exchange, and TSX Venture Exchange, and access commission-free ETFs from Desjardins Wealth Management.
Investor Plus
Investor Plus takes the services rendered under the base package up a notch by providing lower fees for active traders with 150 trades per quarter and a high balance. In addition, Investor Plus program members get a dedicated phone number, zero fees for USD registered accounts, and many more.
Young Investor
The Young Investor offer targets people aged 18 to 30. The package features a lower trading fee compared to the base investor package. To qualify for this Qtrade account, you must invest at least $50 monthly in the investor package. In addition, the young investor offer has no quarterly admin fees or account minimums.
Administrative Fees
Confirmation or statement replacement: $10
Dishonored items: $40
Investigative account inquiries: $50/hour (min. $50)
Estates: $250 min.
Safekeeping, $30/certificate/month Cheque, requests: $10/cheque, a fee may apply
Certificate re-registration (includes GICs): $50/certificate
Physical certificate or direct registration system (DRS) (Canada) per deposit/withdrawal: $150 Physical certificate or DRS (Canada) per rush request: $300
Physical certificate or DRS (U.S.) per deposit/withdrawal: $300
Physical certificate or DRS (U.S.) per rush request: $450
Qtrade Quick Overview
Best Overall Value
Relatively low trading platform fees.
The simplified and beginner-friendly trading interface
Access to high-quality analytical tools
Qtrade Customer Reviews
Qtrade Direct Investing is a platform that is very easy to use and has a simple and minimalistic interface. When I started using the online trading platform, I was skeptical because the interface seemed too watered down and less sophisticated than other platforms I pay fees for. But as soon as I started using it, I realized it had very powerful ETF trading tools.

Matt
After reading a Qtrade review applauding the excellent customer service, I decided to give it a shot; this has made trading markets efficient for me. I can place an order through a phone call, which makes trading convenient. In addition, their website is user-friendly, featuring an easy-to-use CQG-integrated client. Qtrader has given me the best trading experience, and I recommend everyone to try them out.

Emma
One must expect the best of services from a platform that has won the award of being the best several times. In addition, the website features several research tools which provide key market information. A feature I found particularly helpful is the provision of a separate trading support line for my mutual fund.

Lucas
My lifelong goal of building wealth and having a retirement plan has been made easy by Qtrade Direct Investing, which is why I decided to write a Qtrade review. They have educative materials which helped me understand how investing works and make excellent trades. In addition, I had no issues using the CQG-integrated client to reference real-time data because it is intuitive and beginner friendly. Highly recommended for Canadian investors who want to trade in the Toronto Stock Exchange.

Zoe
Qtrade Service Review
Review of Qtrade
| | | |
| --- | --- | --- |
| Overall Pricing and Value | | 85% |
| Cost Value | | 90% |
| Customer Support | | 75% |
| Ease of Use | | 95% |
| Included Features | | 80% |
This is a comprehensive Qtrade review for potential Canadian investors, which tells you all you need to decide about making your choice of an online brokerage.
Is This Brand Right For You?
When choosing an online broker, there are three important things to look out for:
The platform fees,
How easy it is to use the platform,
The research tools you have available.
Platform Fees
Qtrade has a suite of service offerings and features, but the highlight of the platform is the low trading fee and an interface geared towards beginner traders to invest their own money and build an entire passive investing portfolio.
Ease of Use
As a beginner trader, Qtrade comes highly recommended. The platform is minimalistic and intuitive, and beginners would have no problems navigating. In addition, it features educative materials to help advanced users and beginners in their investment journey.
Research Tools
Qtrade offers a suite of charting tools, ratings, and reports that pull real-time markets so you can make investment decisions confidently. It also has portfolio analytics tools that measure account performance and dividend yield, help you manage future accounts trades, and analyze your risk and exposure level.
Some tools suggest stocks and ETFs suitable for your financial goals if you don't know what to invest in. The stock trading research tools available are simplified and intuitive, which any beginner can be expected to master in a few days. A feature called Technical Insight is particularly useful for advanced investors to rely on and not only the rating of stocks.
Cost Value
Unlike expensive conventional brokers, Qtrade commission prices are low. In addition, Qtrade offers a cheap quarterly maintenance fee of $25, which can be waived if an investor meets specific requirements.
Investors are charged a commission per trade. The commission on stocks, options, and ETFs ranges between $6.95 and $8.75. However, Options come with a fee of $1.25 per contract. The commission structure is based on your monthly trading volume, and accounts with a high volume will get a discount. Qtrade offers commission-free trades on select ETFs.
It should be noted that, unlike other brokers, Qtrade covers their customers' Electronic Communication Network (ECN) fees, making them one of the most cost-effective brokers in Canada.
Customer Service
Qtrade customer service is excellent, and you can get help via phone, live chat, and email. Trades can be placed via calls, which enhances flexibility. You can expect to resolve any issues within about five minutes of placing a call. Emails have an average response time of 24 hours.
Ease of Use
A central selling point of Qtrade is its usability.
The interface is very minimalistic and intuitive. It is a comprehensive solution for newbies who may find some multiple trade execution interfaces daunting. Platform training videos and a practice Qtrade account are also available to smooth your investing journey.
Included Features
Portfolio Analytics
Qtrade offers a simple portfolio analytics tool that contains a portfolio score, simulator, and creator.
The Portfolio Score measures your portfolio performance and evaluates it across six significant dimensions:
Downside Protection
Performance
Diversification
Income
Fees
ESG score
You can make informed investment decisions with the help the portfolio analytics and manage your risk exposure appropriately.
Fair Trading Fees
Qtrader prides itself on its fair fees and commissions. Trade commission range from $8.75 for regular traders and as low as $6.95 for investors with a higher trading volume. They also offer commission-free trading for a collection of 105 ETFs.
There are no ECN fees associated with investor accounts but a quarterly account maintenance fee of $25.
Mobile Trading
You can trade on your mobile device without skipping a beat. Qtrade has Android and iOS applications, which are as reliable as the web version. In addition, you get access to market data, place trades, research, and follow watchlists.
Trial Account
If you are not confident in your trading skills or unsure if the online brokerage is right for you, you can sign up for a trial account. The Qtrade trial account gives you access to most of the features available to investors on stock trading. For example, you can access current market and historical data integrated with sample analysis reports and manage watchlists.
Education
Qtrade offers its investors educative materials such as tutorials, articles, and videos to help them invest strategically. The trial account is also a medium of education on the trading platform.
Investment Choices:
To build a properly diversified portfolio, you get a wide range of investment choices, including stocks, options, ETFs, bonds, mutual funds, new issues, and guaranteed investment certificates (GICs).
Overall
Qtrade is changing the online brokerage space by providing a low barrier to entry. Qtrade ranks among the top affordable online brokerages in Canada. It stands out from competitors by offering access to real-time market data, analytical tools, and educative materials at a relatively low cost. Qtrade accounts can trade both the Canadian and US stock market. With Qtrade, you get a balance between functionality, trading tools, and low fees.
2 Top Credential Qtrade Securities Alternatives
| | | | |
| --- | --- | --- | --- |
| | Questrade | CIBC investor's edge | Qtrade |
| Award | Best Online Canadian broker by MoneySense (2021) | CIBC Online Banking ranked #1 by J.D. Power for client satisfaction in Canada in 2022 | Number 1 Online Investing platform in Canada, 23 times for 16 years. |
| Ranking | 4.4/5 | 4.25/5 | 4.5/5 |
| Detail | Read Review | Read Review | Read Review |
| Link | | | |
Questrade
Questrade is an online Canadian investment broker that provides access to trade stocks, ETFs, and other financial instruments. In addition, it features an automated portfolio creator, which makes it suitable for those who don't have extensive knowledge about investing.
You can get low fees at $0.01 per share, with a minimum of $4.95 and a maximum of $9.95 per stock, with an account management fee of about $4 monthly.
The platform features research tools, basic charting, and a relatively easy-to-use interface. There is an easily customizable mobile application available to enhance flexibility. A significant downside to the platform is that quotes are not updated in real-time.
You need to refresh constantly to get updated prices. You need to pay a fee to pull real-time market data.
CIBC investor's edge
CIBC Investor's Edge is a subsidiary of CIBC, providing online and mobile trading. With Investor's Edge, you get access to sophisticated tools for research and a few slick features. A flat fee of $6.96 per equity trade plus no minimum trade or balance is a competitor for Qtrade fees.
In addition, there are different account types, such as cash accounts, margin, and non-personal accounts, to suit your needs and excellent customer service.
The Investor's Edge is one of the best brokers you can get, and they come highly recommended. They also have an exclusive offer for active traders and commission-free trades.
Conclusion
If you are looking for an online broker with low processing fees that won't leave a dent in your bank account, excellent customer service, and an easy-to-use investment platform, then Qtrade is a great option. As a user of Qtrade, you have access to an excellent suite of investment tools, such as analytics charts and multiple instrument monitors, offering you access to real-time market data. Qtrade has different investor packages to cater to your individual needs.
Frequently Asked Questions (FAQs)
Is Qtrade regulated?
Qtrade is regulated by the Investment Industry Regulatory Organization of Canada (IIROC)
What is the minimum account opening balance?
There is no minimum account balance for Qtrade.
How long does it take to open a Qtrade account?
Account opening on Qtrade is seamless, and you can begin to transfer funds within a few minutes of completing your application.
Can I open a Tax-Free Savings Account (TFSA) and Retirement Savings Plan (RRSP)?
Yes, you can open both RRSP and TFSA accounts with Qtrade, and they can be traded in a margin or cash account.
Is Qtrade safe?
Yes, Qtrade direct investing is safe. Qtrade clients are protected by the Canadian Investor Protection Fund. Credential Qtrade Securities Inc is fully regulated.
Does Qtrade trade ETFs and Mutual Funds?
Qtrade accounts can trade ETFs and Mutual Funds in Canadian and US markets. In addition, you can also trade commission-free ETFs where Qtrade clients pay no fees. However, there is a fee charged when you want to withdraw money.
What markets are available on Qtrade?
You can trade on the New York Stork Exchange and Toronto Stock Exchange.
Does Qtrade provide margin accounts?
Yes, you can open a margin account with Qtrade Direct Investing. A margin account lets you borrow money to carry out trades. However, note that you will have to pay interest on the account.
ABOUT THE AUTHOR
Hannah is a seasoned writer based out of Pennsylvania. With years of experience in various writing niches, she provides SEO and on-demand content for Businesses in all industries
ABOUT THE REVIEWER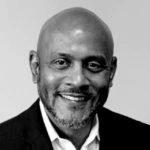 He is an organized and creative thinking sales management professional with experience in outside and inside sales in various markets. Working as freelancer in the Greater Boston Market, he moved to St. Louis and became an Account Executive, then a Sales Manager managing and coaching 12 sales reps covering a nationwide territory. He has developed his team with a combination of consultative selling and value before price coaching mindset which has won him a President's Cup and many other financially rewarding awards at RICOH. His most recent role as a Continuous Improvement Manager provided insight into the importance of delivering a quality product in alignment with the value and reputation of his organization. It further enhances the aspect of selling on value as opposed to price.