Top 7 Best Real Estate Investment Apps 2023 Reviews
All products recommended by Bizreport are selected by our editorial team, independent of our parent company. Some of our stories include affiliate links. If you buy something through one of these links, we may earn an affiliate commission.
Roofstock
Best Overall
Fundrise
Best for Beginners
RealtyMogul
Best Public Non-traded REITs
Real estate investing is a major part of the financial markets, offering investors another way to diversify their assets and take advantage of tangible assets as their value accrues. While real estate investing has traditionally been siloed to those with large sums of capital who could invest in commercial real estate, real estate investing apps are now breaking this down and allowing more people to take part in the markets–right from their phones.
Continue reading through this guide as we discuss the top real estate investing apps that you can try out today.
7 Best Real Estate Investing Apps 2023
What Is Real Estate Investment?
This type of investing is pretty self-explanatory–it's when investors put their capital into real estate either as rental properties, commercial real estate properties, a real estate investment trust and more. This can involve the purchase, management, sale or rental of real estate for investment purposes.
The goal is to invest in real estate projects that will provide investors with an ROI either through rental income, lease payments, or appreciation of the asset upon its sale.
There are many ways to be involved with real estate investment, either by investing in real estate investment trusts (REITs), purchasing a property fixer-upper and improving its value on your own before selling it at a profit or purchasing and managing properties to collect monthly rental income from businesses or tenants.
How Do Real Estate Investment Apps Work?
A real estate investing platform is a rather new way to get involved with real estate investment opportunities, however they are proving to be very popular among everyday investors who aren't experts in the real estate industry or have a ton of capital they can invest.
Instead, a real estate investment platform like the ones listed here will pool together investors' money to purchase real estate assets together, or invest in a REIT, or a real estate investment trust. With this in mind, crowdfunding real estate investments is pretty standard for these types of apps.
Real estate investing apps make real estate investing more approachable for the public, not just for an accredited investor. They may charge management fees or have other payment structures as an exchange for using their platform to buy an investment property, invest in a REIT, or any other product they offer.
Just like with any type of investing, real estate investments can be risky, so it's still important to approach real estate apps with a plan and an understanding that you can los money on the deal. So, it's best to do your own research to ensure you're using the real estate investing app that you can trust.
Top 7 Best Real Estate Investment Apps June 2023
Roofstock
Read Roofstock Reviews
Roofstock is our top choice for investing apps that allow you to take part in the real estate market. They run an online marketplace where you can invest in tenant-occupied real estate, which is a unique offering in the field.
Access to single family rental properties
Can invest in single properties or entire investment portfolios
Lower fees than commissions to real estate agents
Roofstock gives users direct access to rental properties that already have tenants, without requiring them to go through real estate agents and pay their costly commissions. Featuring several hundred tenant-occupied properties on their site, users can access inspections, 3D models, photos, and more of the properties before investing in them.
This makes the real estate industry not just limited to retail investors with large sums of capital. Plus, Roofstock also offers REITs to accredited investors as well.
Their largest advantage is the extreme cost-cutting they offer to investors who want to purchase real estate for the rental income, but don't want to pay the expensive fees.
Fundrise
Read Fundrise Reviews
Fundrise is a great real estate investing app for beginners to take advantage of. With a great and intuitive interface, it's easy for investors to navigate through the site and see how they can diversify their portfolios away from stocks and bonds.
Low minimum investment
Access to private real estate deals
Intuitive platform
Fee structure is a bit complex
Investment deals are complex and will require you to do your own research
Fundrise is one of the leading platforms in the game, allowing average investors to turn into real estate investors through their app. With a low minimum investment of just $10, this is an approachable site that anyone can join. Their main products are REITs and eFunds, though they also have other funds to help with liquidity and diversification.
With more of a long-term approach to investing, Fundrise does give investors access to private real estate investment opportunities, though users should be aware that they'll need to do their own due diligence on a deal before investing.
RealtyMogul
Read RealtyMogul Reviews
RealtyMogul is one of the real estate apps that is taking over the marketplace currently. With 250,000 users, RealtyMogul allows non-accredited investors to invest in two public non-traded REITs, while an accredited investor can invest in private placements also.
Open to non-accredited investors
User-friendly platform
Early redemption for REITs
High investment minimum
Complex fee structure
One of the newer real estate investing apps on this list, RealtyMogul is a cutting edge app that supports both accredited and non-accredited investors.
Some of their offerings can be a bit complex which is a good match for more seasoned investors, though understanding the fee structure and liquidity rules may not be a good fit for beginners. Plus, the higher investment minimum may squeeze out some of the beginner investors who don't have a ton of capital to play around with.
AcreTrader
Read AcreTrader Review
AcreTrader is a real estate app that lets investors buy shares in farmland as investment properties. The return comes either from the appreciation of the land, or the rent payments that the farmers who use the land make.
Good option for alternative investments
Great diversification potential
Competitive fees
High minimum investment
Only for accredited investors
One of the most unique real estate investing apps on this list, AcreTrader allows users to invest in farmland, not the traditional REITs or commercial real estate that other apps support.
It is a real estate crowdfunding platform, pooling the funds of accredited investors together to benefit from rental income from the farmers using the land, or the eventual sale of the property.
Since they only accept accredited investors, this isn't an option for those who want to start investing in real estate. However, it is highly user-friendly and offers unique diversification for accredited investors who utilize the platform.
HappyNest
Read HappyNest Reviews
Requiring you to invest just $10 to get started, HappyNest offers users a very accessible way to make real estate investments. Promising passive income to users through quarterly dividend payouts, this is one of the real estate crowdfunding platforms offering the best value.
Low minimum investment required
Accepts non-accredited investors
Quarterly dividend payouts
Limited investment options
Newer company, so they have a limited track record
HappyNest was founded in 2017, created as a wealth-building tool for the average investor. Open to non-accredited investors, this is one of the real estate crowdfunding apps that makes the real estate sector more accessible to everyday investors.
Allowing you to invest in REITs and collect a quarterly dividend payout, HappyNest offers an investment strategy that is more passive and not as hands-on as some of the real estate investment options you may encounter.
DiversyFund
Read DiversyFund Reviews
If you want to get started as a real estate investor, and you're not looking for regular income from your investment, DiversifyFund can help you grow your real estate portfolio over time. Accepting non-accredited investors, DiversifyFund helps users start investing in commercial real estate projects.
Accepts non-accredited investors
Lower minimum investment than other real estate apps
Owns and manages properties directly
Not liquid real estate investments
Limited investment options
DiversifyFund is a great option for burgeoning real estate investors who are not yet accredited. Though they don't have the lowest minimum investment amount, their $500 limit is still accessible for many who are trying to get started in the market and much lower than some of the other real estate apps.
Investors of DiversifyFund can expect to take a more long-term approach to their investing, because the distributions get reinvested into the property, with the return coming upon the sale of the real estate assets.
Concreit
Read Concreit Reviews
Concreit offers highly-liquid investments with low minimum initial deposits required. With weekly dividend payouts, users have the option to either collect these as passive income or reinvest them into their accounts.
$1 minimum investment
Weekly dividend payouts
Highly liquid
Could be more investment options
No desktop platform
Concreit offers some of the best liquidity and passive investment options on this list. They invest user money into pooled funds of loans secured by real estate. They offer weekly dividend payouts, though you can set these up to be automatically reinvested if you wish.
With super low minimum investments, it's easy to get started with Concreit. Plus, they don't have any penalties on early withdrawals, making this the best real estate investing app if you're looking for short-term and liquid options.
How To Make Money With Real Estate Investing?
There is never a guarantee that you will make money as a real estate investor; however, the apps listed here offer you a way to diversify your assets and access the real estate market without having to build up a real estate portfolio on your own.
Many of these apps have long-standing reputations of earning a good return on their investments each year, though keep in mind that this isn't something that they can promise, but rather an average of their historical performance.
It's also important to point out that depending on the platform you use, you may need to perform your own due diligence before making the investment in the rental property or commercial property. Not every property investment is a good idea and will turn up a profit, so you should take your time to fully understand what you're investing in, the current market conditions, and other factors before investing.
In sum, there are many ways to make money with real estate investing, though finding the right real estate funds or single family properties to invest in can make all the difference in whether you'll be profitable or not–which will take research and due diligence on your end.
Pros & Cons Of Using Real Estate Investment Apps
A real estate app can offer you a lot of value and make real estate debt investing much more accessible, though there are still some drawbacks and limitations that we will discuss here, in addition to the pros you can expect.
Pros
To start, using these apps are just a more convenient way to execute on your investment strategies. You can access information about your investments, browse different options, and access your funds all from one convenient location. Plus, investing in real estate is a great way to diversify your holdings from stocks and bonds, and even a way to diversify your real estate portfolio to properties that are outside of your geographic area.
Additionally, many apps offer you data and analysis tools on properties or their investment products so you can make informed decisions about what to do with your money.
Many app users like the fact that many accept non-accredited investors, so you don't need to have a ton of money or be extremely knowledgeable in the field in order to make an investment.
Lastly, many like the potential for high returns that these apps can offer, especially compared to other types of investments.
Cons
Some of the cons of these apps include the fact that you may not have full control over the investment property and how it's managed depending on the type of product you're investing in.
Plus, since it's a technological platform, there are risks of glitches, security breaches, or problems with the platforms in a way that impacts the app's functionality or your ability to access your account.
These apps usually charge a management fee in order to use their services, which can impact the ROI you collect, and you'll want to pay attention to any early withdrawal penalties or liquidity rules so you know when you're allowed to access your funds without paying a penalty for it.
Lastly, there is a risk when you use these apps to invest in real estate, just like with any type of investment. So, be aware that this isn't a risk-free option to manage your money.
Commercial Real Estate Vs Residential Real Estate
While you're researching which app to utilize, you may notice that some offer commercial properties investments, while others have residential opportunities. Plus, some may offer both residential and commercial properties investments.
So, let's walk you through the major differences between these two types of properties to give you a better understanding of what these apps offer.
Commercial Real Estate
Commercial real estate investments are properties that include office space, warehouse, or other types of industrial uses. Owners will generally collect payments through the leases that businesses pay to utilize the space.
Residential Real Estate
Residential real estate can be single-family homes or other properties where people reside and pay monthly rent.
Wrapping Up
Finding the right real estate investment app to utilize will depend on your goals for this type of investing, the different investment accounts they offer, your liquidity needs, and more. There are many great options on the list above, though it's important to do your own research to ensure you find the right platform for you based on your risk tolerance.
All in all, these apps make it more accessible and convenient to invest in real estate sites and start earning passive income from a rental property–without having to go out and purchase and manage the property for yourself.
Frequently Asked Questions (FAQs)
Are real estate investing apps worth it?
They definitely can be if you choose the right platform that fits your investing goals to invest in real estate. Not all platforms have the same product offerings, or see the same returns, so you will find that some are more worth it than others based on your personal preferences.
What is crowdfunding real estate and how does it work?
Crowdfunding is when you pool your funds together with other investors, then the combined sum is what's used to purchase properties or invest in funds with high minimum investments. This allows a large number of smaller investors to still access the exposure and financial products that large investors can, without needing to have all the capital on their own to invest.
Can real estate produce a steady cash flow?
Many of these apps promise passive income from the real estate debt investments, though not all of them will offer this. Some apps will only offer payout upon the sale of the real estate property, reinvesting distributions until the sale is made. So, pay attention to the payout schedule that these apps offer so you know what to expect.
ABOUT THE AUTHOR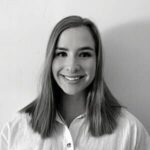 Bailey Schramm is a writer based out of Jackson Hole, WY, primarily covering topics and trends in financial services, business, and the blockchain. With a background covering stock market developments for a major FinTech company, she now provides SEO and content strategy services to financial service companies and tech startups.
ABOUT THE REVIEWER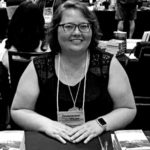 Kristina Knight is a freelance writer with more than 15 years of experience writing on varied topics. Kristina's focus for the past 10 years has been the small business, online marketing, and banking sectors, however, she keeps things interesting by writing about her experiences as an adoptive mom, parenting, and education issues. Kristina's work has appeared with BizReport.com, NBC News, Soaps.com, DisasterNewsNetwork, and many more publications.
+ 5 sources
Bizreport Advisor adheres to strict editorial integrity standards avoids using tertiary references. We have strict sourcing guidelines and rely on peer-reviewed studies, academic research. To ensure the accuracy of articles in Bizreport, you can read more about the editorial process here.
Investor.gov. (2023). Real Estate Investment Trusts (REITs) | Investor.gov. [online] Available at: https://www.investor.gov/introduction-investing/investing-basics/investment-products/real-estate-investment-trusts-reits.
Investor.gov. (2016). Investor Bulletin: Publicly Traded REITs | Investor.gov. [online] Available at: https://www.investor.gov/introduction-investing/general-resources/news-alerts/alerts-bulletins/investor-bulletins-65.
Investor Bulletin: Real Estate Investment Trusts (REITs). (n.d.). Available at: https://www.sec.gov/files/reits.pdf.
Investor.gov. (2013). Investor Alert: Investment Scams Exploit Immigrant Investor Program | Investor.gov. [online] Available at: https://www.investor.gov/introduction-investing/general-resources/news-alerts/alerts-bulletins/investor-alerts/investor-51.
Investor.gov. (2020). Investment Scam Complaints on the Rise – Investor Alert | Investor.gov. [online] Available at: https://www.investor.gov/introduction-investing/general-resources/news-alerts/alerts-bulletins/investor-alerts/investment-0.