Best Banks For Real Estate Investors In 2023
All products recommended by Bizreport are selected by our editorial team, independent of our parent company. Some of our stories include affiliate links. If you buy something through one of these links, we may earn an affiliate commission.
Chase
Editor's Choice
Bank of America
Best for discounted funding
U.S Bank
Best for short-term property investors
There are many decisions you can make when opening a business, and one of them is choosing the right bank. The type of bank used for your personal finances is not always the best plan for the business. For example, you cannot get traditional banking from a bank to purchase investment property due to the distressed property's condition. You must choose a bank that suits your company's banking needs based on the services offered and the fees. If you are open to trying an internet bank, here is a guide on the best banks for the real estate market.
Read more: Best Online Banks
Top 10 Best Banks For Real Estate Investors
Features Of Best Banks For Real Estate Investors
Chase bank provides the best brick-and-mortar business checking account
It has a large ATM network across the country making it a good choice for real estate investors who are always on the go
It allows you to earn up to $300 when you open a Chase business complete checking account.
Chase offers a wide selection of real estate investment loan options to help you with your financial needs.
Top 10 Best Banks For Real Estate Investors 2023
Chase
Banking with Chase bank is ideal for real estate investors who want a full suite of business banking and merchant services. It suits investors who prefer a wide network of branch and ATM locations alongside online bill payment and access to real estate financing options.
Free unlimited deposits
No minimum requirements to open
It offers online access
Access to over 16,000 ATMs
More than 4,700 brick-and-mortar locations
Variable monthly service fee
This is one of the best banks for small businesses to keep your business and personal finances in one bank. Chase bank makes opening small business bank accounts easy by allowing you to do it in person or online. Chase business banking offers unlimited online deposits and convenient access to over 4,700 branches. It also has higher customer satisfaction ratings. You can enjoy a same-day deposit and credit card withdrawal.
Bank of America
This bank suits real estate investors who can maintain a combined balance of $20,000 or more. It is the highest-ranked National Bank by JD Power in the retail banking satisfactory study for its online presence.
Exclusive benefits through preferred rewards
You get up to a $500 introductory bonus
Up to $7500 free monthly cash deposits
A variety of loan products
$200 free monthly transactions
$100 minimum deposit to open an account
Bank of America provides a low-cost checking account and attractive sign-up bonuses for real estate investors. Like other big national banks, it is widespread and has many ATM locations. The "preferred rewards for business" program from Bank of America allows you to earn lower interest rates on credit cards and real estate investment loans. It also has an impressive mobile app that you can use to deposit checks, pay bills, and make transfers. If you are opening a real estate business, this might be the perfect girl for you. The bank provides Loyalty Program benefits that can benefit real estate investing.
U.S Bank
Read US Bank Review
Us Bank is a good fit for real estate professionals who want solid business banking and access to short-term investment property financing options
Widespread branch and ATM access
Mobile banking apps available
Live phone support is available 24/7
It has monthly service fees on the higher end
Doesn't earn interest
The US bank has 100% free silver business checking for entrepreneurs and real estate investors. It provides commercial real estate loans and full-service banking with many branch locations and ATMs around the country. The bank offers investment property loans with terms as short as five years. You can enjoy overdraft protection, free access to mobile and online accounts, and point of sale and payment processing. With the silver business checking account, you get business banking without the monthly service fees and closing costs associated with the most business checking account.
Wells Fargo
Read Wells Fargo Review
Wells Fargo can help real estate investors save on financing costs. There are no lender closing costs when you finance commercial real estate.
Mobile and online banking
Multiple account options
Over 8,000 branches
Caters to all-size businesses
This bank is not fee-free
Some larger accounts require a high minimum balance to avoid fees.
Wells Fargo is still a popular small business bank despite bad publicity in recent years. It's one of the best banks for small business administration loans, so you can also take out an unsecured loan. There are different financing options, up to four checking accounts, and no fees are involved as long as you maintain a five hundred minimum balance. The bank has several branch locations across the country, making it easy to withdraw funds and get the loan assistance you need. There are over 8,000 branches and 13000 ATMs, making it convenient to do business.
Novo
This online bank doesn't charge fees and makes it easy to handle online banking transactions. It has several products that encourage commercial real estate investing.
ATM reimbursements
FDIC insurance
They are no recurring fees
It has no branch locations
You can't send wire transfers
This is an online exclusive business checking account for entrepreneurs and real estate investors. It's designed for business owners who are comfortable managing their money online. The bank offers several features with no hidden monthly fee or a minimum balance requirement. Its small business checking accounts handle the most important features for online business owners. You can integrate your small business bank accounts with other tools such as Slack and deposit to the account via ACH. However, the bank doesn't have a brick-and-mortar branch and offers no in-person banking.
CIT Bank
This is the best option if you want high-yield savings accounts with the convenience of in-person banking service. It is also a great option for real estate investors looking for a full-service bank.
Access to physical branches
Mobile apps are available
Provide overdraft protection
No monthly fee on deposit account
Refunds ATM fees up to $15 per month
The interest rates are much lower compared to others
They are five banking packages in CIT bank with different account options, features, and monthly fees. You can avoid these fees with certain behaviors, such as maintaining at least $1500 average monthly balances. CIT Bank doesn't have deposit minimums or caps on interest earned. There are over 65,000 fee-free ATMS and 700 branches across the United States.
Capital One
Capital One is a good choice for real estate investors near a Capital One branch because you must visit a branch to open an account. It's also an ideal choice if you want to make unlimited monthly transactions and is looking for an expert team to help with your real estate financing needs.
It has easy to waive the monthly fee
Unlimited free transactions
Provides custom commercial real estate lending Solutions
You might visit a branch to open an account
It requires a $250 opening deposit
Capital One provides online bank accounts, checking and savings accounts, and business credit cards. It is a well-known bank for its reward program as you can open checking accounts and credit rewards with unlimited transactions. For example, you can open two business checking accounts and up to five business credit cards with unlimited transaction. The business credit card gives you greater cash flow and helps monitor business expenses. You are not charged for receiving domestic wire transfers or cash deposits under $40,000 per month. It's a great option if small businesses want to make transfers from several different accounts.
BlueVine
BlueVine business checking is a great real estate investor-friendly bank option to manage your small business funds. It is the best option for most real estate investors who want an online-only account in an ongoing APY with no fees.
No monthly fees
Unlimited transactions with no minimum balance requirement
1% interest on your balance is at least $1000
Pay vendors and bills by automated clearing house (ACH)
0% opening deposit
It charges a $4.95 cash deposit.
This bank is a great option if a real estate investor has multiple investment properties and needs separate accounts to manage finances for each commercial property or rental property. The lack of monthly transaction fees makes it a great place to open multiple accounts for your several properties. Bluevine business checking provides the best online business checking account and doesn't charge fees when you do business online. The bank has over 38,000 ATM networks that can benefit related investors all over the country. You can enjoy unlimited transactions and no monthly fee. It offers investment property loans on commercial property alongside other financing options such as invoice factoring and lines of credit.
NBKC
Read NBKC Bank Review
NBKC provides monthly refunds for ATM fees charged by any other bank worldwide. It also has mobile-friendly features such as bill pay that suits real estate investors.
No minimum balance, monthly fee, or minimum deposit requirements
Unlimited transactions
Access to a large money pass ATM network and 40 my reimbursement
Online baking, including online bill pay and check deposit
CDs to go at least 1$,000 to open it is higher than other online Banks
This one doesn't have a minimum balance requirement or monthly maintenance and transaction fees. It offers fee-free withdrawal at over 32,000 ATMs in the country. The online and mobile banking platforms make it easy for real estate investors to deposit checks remotely. While the checking account of nbkc is online-based, it is a brick-and-mortar bank and offers some additional products and services. They offer a free business checking and savings account to open and connect to your standard business account product.
Axos
Read Axos Bank Review
Axos bank is ideal for passive-income rent-seekers with modest banking needs because it specializes in real estate investment loans. It also suits business owners operating a real estate investment company with its commercial real estate loans.
Surcharge-free ATM
No monthly maintenance fees
You get a free check
No minimum deposit requirements
There are no physical locations
You pay $0.30 per annum over 200
This bank offers an excellent online-only checking service with zero monthly transaction fees. You also get unlimited ATM fee reimbursement and free remote deposit anywhere. The bank is ideal for small business owners with modest banking needs. It offers online banking solutions, meaning you can deposit from anywhere using your mobile. Axos has responsive customer service and provides full-service banking features.
Which is The Easiest Bank to Open Business Bank Accounts?
Opening a bank account online is the easiest way to save time going to a branch. Most banks allow you to open an account online, but you must provide a digital copy of your government-issued ID and formation documents. BlueVine is the easiest bank to open an account online. You can get financing to purchase an investment property from BlueVine.
Which is The Best Bank for Real Estate Investors to Bank With?
Chase business checking is the best bank to bank with. It is the least costly and provides the most advantages for your particular business. A variety of account options would suit your business needs, whether a startup business or a large established company. It is also a mortgage lender offering VA loans for as little as 0%. They understand exactly what and how to make the VA loan work for an investor.
Frequently Asked Questions (FAQs)
Should you open a bank account for your LLC?
Every LLC needs a business bank account to operate
Which bank is the best for real estate investing?
The best bank depends on your business needs and priorities. Every small business has its diverse goals they aim to achieve. Your choice will also depend on the type of banking services needed.
Do you need an employer identification number to open a business bank account?
Every LLC must have an employer identification number (EIN) to open a business bank account
Can you open a business checking online?
An internet bank allows you to open a checking account online. You can also apply for a business savings and checking account at a brick-and-mortar bank.
Can you use a personal checking account for commercial real estate loans?
It's better to keep your business and personal account separate. Therefore, don't use your checking account for business.
Why do you need a business checking account for real estate investment?
A business checking account helps keep your personal and business banking separate. This helps limit any potential liability while making it easier to run your business.
What do you need to open a business checking account?
You need to present some personal and business documents. They include the business formation documents and your social security number.
ABOUT THE AUTHOR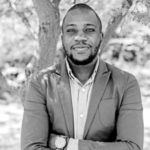 Billy Graham is a Highly skilled copywriter/editor with over 8+ years of experience working for content mills, direct clients, and SEO marketing agencies alike. Possesses extensive expertise in crafting unique copy, exceeding editorial goals, and delivering first-rate client-focused service in results-driven content production. Specialties include gaming, branded content, short-form to long-form copywriting, call-to-action, buying guides, how-to – articles, product reviews, and comparisons, copy editing, proofreading, complete QA, and in-depth research.
ABOUT THE REVIEWER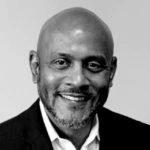 He is an organized and creative thinking sales management professional with experience in outside and inside sales in various markets. Working as freelancer in the Greater Boston Market, he moved to St. Louis and became an Account Executive, then a Sales Manager managing and coaching 12 sales reps covering a nationwide territory. He has developed his team with a combination of consultative selling and value before price coaching mindset which has won him a President's Cup and many other financially rewarding awards at RICOH. His most recent role as a Continuous Improvement Manager provided insight into the importance of delivering a quality product in alignment with the value and reputation of his organization. It further enhances the aspect of selling on value as opposed to price.
+ 10 sources
Bizreport Advisor adheres to strict editorial integrity standards avoids using tertiary references. We have strict sourcing guidelines and rely on peer-reviewed studies, academic research. To ensure the accuracy of articles in Bizreport, you can read more about the editorial process here.
Financing for commercial real estate | Corporate and commercial banking | U.S. Bank. Usbank.com. Published February 11, 2022. Accessed July 28, 2022.

https://www.usbank.com/corporate-and-commercial-banking/industry-expertise/commercial-real-estate.html

. 

Ask nbkc: How to Buy Your First Home | nbkc. Nbkc.com. Published 2021. Accessed July 28, 2022. https://www.nbkc.com/blog/post/ask-nbkc-how-buy-your-first-home

Bank A. Commercial Lending. Axos Bank. Published 2020. Accessed July 28, 2022. https://www.axosbank.com/Business/Commercial-Lending

Commercial Real Estate Loans & Property Financing. Bank of America. Published 2022. Accessed July 28, 2022. https://www.bankofamerica.com/smallbusiness/business-financing/commercial-real-estate-loans/

Real Estate – Wells Fargo Commercial. Wellsfargo.com. Published 2022. Accessed July 28, 2022. https://www.wellsfargo.com/com/industry/real-estate/

J.P. Morgan Chase. Investing in home real estate: What you need to know. Chase.com. Published October 2021. Accessed July 28, 2022. https://www.chase.com/personal/mortgage/education/owning-a-home/buying-an-investment-property

Novo | About Us. Novo.co. Published 2022. Accessed July 28, 2022. https://www.novo.co/about?utm_source=google&utm_medium=cpc&utm_campaign=14175389464&utm_content=&utm_term=x&gclid=CjwKCAiAhreNBhAYEiwAFGGKPGjm5CN4cHiC9O1s2wWRyK4MaeWpeowcpMPLA14dLvJ5c9iMB_VOdhoCpToQAvD_BwE

Cit.com. Published 2022. Accessed July 28, 2022. https://www.cit.com/commercial/solutions/real-estate

Commercial Real Estate Financing | Capital One. Capital One. Published 2015. Accessed July 28, 2022. https://www.capitalone.com/commercial/industry-expertise/commercial-real-estate/

What are Commercial Loans & How Do They Work? | BlueVine. Better banking for your business | Bluevine. Published February 13, 2020. Accessed July 28, 2022. https://www.bluevine.com/business-loans/commercial-loans/