Best Commercial Real Estate Loans 2023: Top 7 Picks & Reviews
All products recommended by Bizreport are selected by our editorial team, independent of our parent company. Some of our stories include affiliate links. If you buy something through one of these links, we may earn an affiliate commission.
SmartBiz
Editor's Choice
Lendio
Largest Marketplace
Flip Funding
Best for Flipping
Commercial real estate loans are among the most popular types of business loans for good reason. They serve a variety of functions. Commercial real estate loans may be the best option for some business owners looking to finance a new property, remodel, or fund a business expansion. If you're thinking about making a purchase like this, you should do your research on the best options available to you. Therefore, we analyzed seven of the top competitors to give you a review of the field. We present an analysis, pros and cons, and recommendations so that you can determine which option matches your needs.
Top 7 Best Commercial Real Estate Loans 2023
What is a Commercial Real Estate Loan?
Commercial property loans are business loans that allow borrowers or businesses to borrow money to purchase, build or improve commercial properties. Those include land and building and machinery. Commercial mortgage loans are used frequently by property investors and developers. Commercial loans can take many forms, including construction loans, commercial bridge loans, commercial mortgage loans, or other specialized solutions.
Common Types of Commercial Real Estate Loans
Commercial real estate financing is an umbrella term for a variety of loan products that assist business owners in purchasing real property. This includes commercial mortgage loans, bridge loans, new construction, and hard money loans. These products are designed to allow small businesses to expand and grow. Loans are offered by direct lenders, traditional banks and loan servicers, and the Small Business Administration.
Bridge Loans
Bridge loans are short-term loans that are typically used to buy a property while waiting for a long-term loan. They are typically issued with a balloon payment due after a specified time period. A commercial bridge loan is helpful when a business needs to make a purchase quickly, but needs more time to get an advantageous long term loan.
Hard Money Loans
Hard money loans are not the best loan product. They have high interest rates, strict terms, and normally require a large down payment. Hard money loans are a type of asset-based loan given to borrowers based on the value of the property they're buying. Most of these loans are used for real estate development or construction.
SBA Loans
An SBA loan is a federal government-backed loan from the Small Business Administration. It allows small business or commercial loans that allow the borrower to borrow up to $5 million.
Business Lines of Credit
A business line of credit functions like a credit card for your business and you can use it for any expense, even property.
Lendio
Over 75 lenders competing for your business
Forgiving qualification guidelines
Easy process
Bank of America
Many options for funding
Good rates
Offers extra benefits to current clients
Best Commercial Real Estate Loan March 2023
SmartBiz
Read SmartBiz Reviews
SmartBiz Commercial Loans is a commercial loan program that provides fixed interest rates, flexible terms, and low monthly payments. SmartBiz is our Editor's Choice.
Fast and easy process
Good rates
Quick funding
Relatively stringent qualification requirements
The SmartBiz loan platform is designed to help the smallest and fastest growing businesses get the financing they need. The platform uses artificial intelligence to streamline the application process, which makes it easy for you to get matched with a business loan. This leads to faster approval, fewer denials, and better rates. The SmartBiz platform also gives you access to a wide range of lending sources, including banks and SBA loans. In addition to traditional financing options, SmartBiz specializes in small business loans with SBA funding. With these smaller SBA loans, entrepreneurs can have an easier time getting approved for their loans than they would with other lenders. Smaller SBA loans are ideal for those looking to start a new business or grow an existing one. With over half of their loans going to women, minority, or veteran owned businesses, SmartBiz is committed to helping everyone access the capital they need to succeed.
Lendio
Read Lendio Reviews
Entering the field as a marketplace, Lendio pools offers from over 75 lenders all from one simple application. With access to many lenders and a streamlined experience, Lendio is an excellent platform. We awarded Lendio the selection as Largest Marketplace.
Large number of lenders in their network
Lots of options
Easy application process
Maybe inundated with follow up offers
Lendio is a free resource that helps small businesses buy property, expand, and remodel. services are designed to make it easy for small business owners to compare and apply for loans, business lines of credit, SBA loans, short-term loans, and standard commercial mortgages. They work with over 75 lenders (including several other lenders in this article), so you can easily compare loans from different companies. Thus they are a lending marketplace and not a lender.
Flip Funding
Read Flip Funding Reviews
Perhaps the company name makes the analysis obvious in this case. Flip Funding offers a variety of products that are designed to purchase and rehab of real estate for investors. It's the best solution for this purpose and is chosen as Best for Flipping.
Fast closing
Flexible options for real estate projects
Perfect for property flipping
Rates can be high
Large down payments common
Flip Funding is a direct lender that offers commercial real estate loans. They offer new construction, flip, bridge, and rental options as well as fast closing, flexible guidelines, and a variety of options. This service is aimed at flippers and developers whose business is the real property itself. Flip Funding is not really competitive with other loan types.
Wells Fargo
Read Wells Fargo Review
A historic name in banking, Wells Fargo is a massive lender and commercial real estate is no expectation. They have a vast network of employees and resources that allow them to offer an exceptionally large variety of products. Thus we awarded them Most Services
Large array of options
Competitive rates
SBA experts
Tough qualification requirements
Somewhat old fashioned application process
Wells Fargo is one of the largest commercial lenders in the country, providing comprehensive services and products for both property owners and investors. They offer FHA, commercial mortgage-backed securities, community lending and specialized property types like senior, multi-family, and affordable housing.
JPMorgan Chase
Read JPMorgan Chase Reviews
Another classic and traditional lender, JP Morgan Chase stands out with excellent rates and many loan products for businesses. Chase is our choice for the Best Rates.
Wide range of loan products
Offers various lines of credit
Excellent rates and repayment terms
Stringent qualification requirements
Somewhat complex and time consuming application process
JP Morgan Chase offers a variety of commercial lending opportunities in a range of sectors. They specialize in office, retail, industrial, and mixed-use properties. Their community development lending and agency lending deliver flexible capital to help creditworthy borrowers obtain loans for affordable housing, multifamily and mixed-use buildings, community facilities, and similar projects. They also offer rent payment solutions for managers.
U.S. Bank
Read U.S. Bank Reviews
US Bank occupies a middle ground between AI driven new entrants and traditional power lenders. They make many SBA loans and are deemed an SBA preferred lender. Thus we award them the choice as Best SBA Lender.
SBA loan experts
Excellent rates
Offers equipment financing
Not available in all states
US Bank's Commercial Real Estate Loan program is multifaceted, providing a variety of tools for commercial property owners. It offers a streamlined and relatively simple process to owners of existing properties looking to expand or refinance. It also provides loans for investment properties, as well as SBA loans. Good rates, low origination fees, and personal service make US Bank a viable option.
Bank of America
Read Bank of America Reviews
Bank of America is another of the large traditional banks that have made it into our top 7 list. It's easy to see why as they offer a variety of excellent services and great rates. If you want modern, fast, or disruptive this is not the option for you. But if you have an established business and want a traditional approach, you can't do better than BOA. We award them Best Traditional Lender.
Many options for business funding
Offers competitive rates
Perks for current BoA clients
Strict qualification requirements
May have to apply in person or via phone appointment
Bank of America offers a variety of commercial loans with competitive interest rates, including fixed and adjustable rate loans. They provide comprehensive services for real estate acquisition, development funding for land and construction, and refinancing. They specialize in SBA loans of over $350,000 as well.
How To Choose The Best Commercial Real Estate Lenders
One of the most important factors in successfully financing a commercial property deal is choosing a lender who can meet your unique requirements. Lending guidelines include the interest rate and down payment. Experience closing loans for the type of property and financing you need.
Final Thoughts
Small businesses are a vital segment of the economy. Entrepreneurs need funding to acquire property, expand, and remodel. Lending institutions offer a variety of funding types for commercial property loans. The field continues to grow, as larger traditional lenders are joined by smaller direct lenders and potential disruptors with smaller and more unique services. The keys to finding the lender and product that matches your business needs. We found SmartBiz's fast and easy process to be our top choice for many businesses; but also were impressed with Lendio's marketplace, and Flip Funding targeted and specific value proposition. However, this field is full of excellent choices and each competitor in our list is worthy.
Frequently Asked Questions (FAQs)
What is a commercial loan?

Commercial property loans are business loans that allow borrowers or businesses to borrow money to purchase, build or improve commercial properties. Those include land and building and machinery.

What is a hard money loan?

Hard money loans are asset based loans that use the property value itself as the qualification and collateral.  Hard money loans are typically short term loans with large down payment amounts and high interests rates.  They are used by flippers and developers to fund projects.

ABOUT THE AUTHOR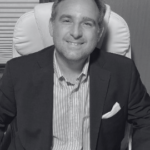 Dr. Jeffrey Christo is an educator, academic researcher, writer, and business analyst from the United States. His educational background includes a BA degree in History, Master of Science in Teaching, and Doctorate in Educational Leadership. Dr. Christo specializes in leadership, staff development, building organizational capacity, and systems. A lifelong learner, Dr. Christo is also currently a student pursuing an additional doctoral study in Business Administration. In the business world, Dr. Christo's areas of interest include organizational improvement, organizational analysis, organizational climate and culture, competitive advantage, real estate, and niche branding.
ABOUT THE REVIEWER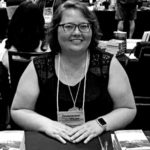 Kristina Knight is a freelance writer with more than 15 years of experience writing on varied topics. Kristina's focus for the past 10 years has been the small business, online marketing, and banking sectors, however, she keeps things interesting by writing about her experiences as an adoptive mom, parenting, and education issues. Kristina's work has appeared with BizReport.com, NBC News, Soaps.com, DisasterNewsNetwork, and many more publications.
+ 6 sources
Bizreport Advisor adheres to strict editorial integrity standards avoids using tertiary references. We have strict sourcing guidelines and rely on peer-reviewed studies, academic research. To ensure the accuracy of articles in Bizreport, you can read more about the editorial process here.
Commercial Real Estate. www.occ.treas.gov. Published April 23, 2019. Accessed February 20, 2023. https://www.occ.treas.gov/topics/supervision-and-examination/credit/commercial-credit/commercial-real-estate.html
Small Business Administration. Small Business Administration. Accessed February 20, 2023. https://www.sba.gov/funding-programs
Top Small Business Financing Online. www.smartbizloans.com. Accessed February 20, 2023. https://www.smartbizloans.com/
Simple Small Business Loans. Lendio. Accessed February 20, 2023. https://www.lendio.com/
Flip Funding – LLC. flipfunding.com. Accessed February 20, 2023. https://flipfunding.com/
Commercial real estate loans | Business Lending | U.S. Bank. www.usbank.com. Accessed February 20, 2023. https://www.usbank.com/business-banking/business-lending/commercial-real-estate-loans.html